RESEARCH GENEVA AUTO SHOW BY YEAR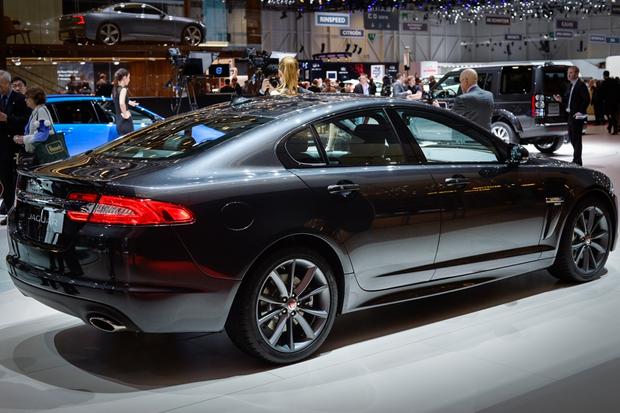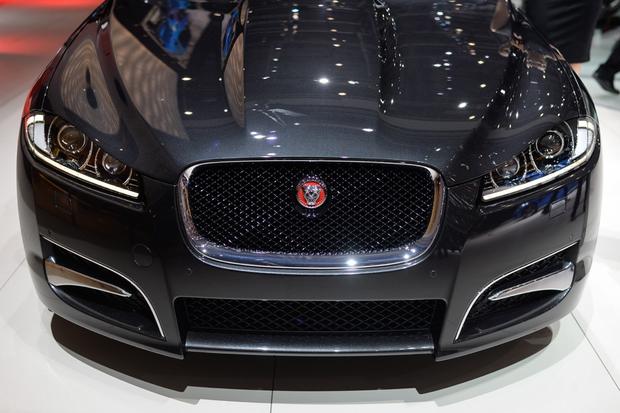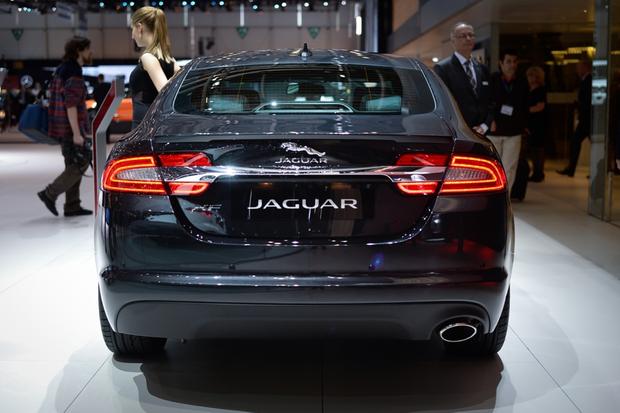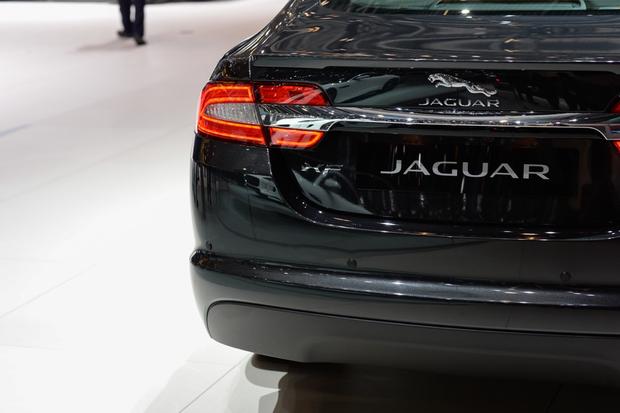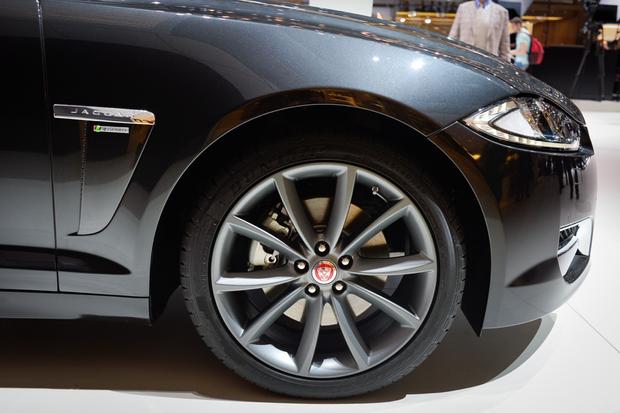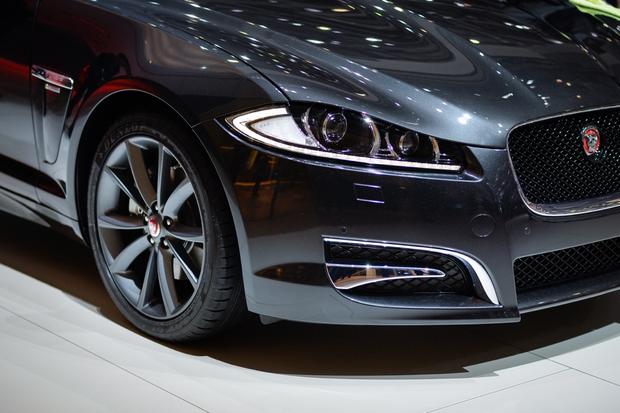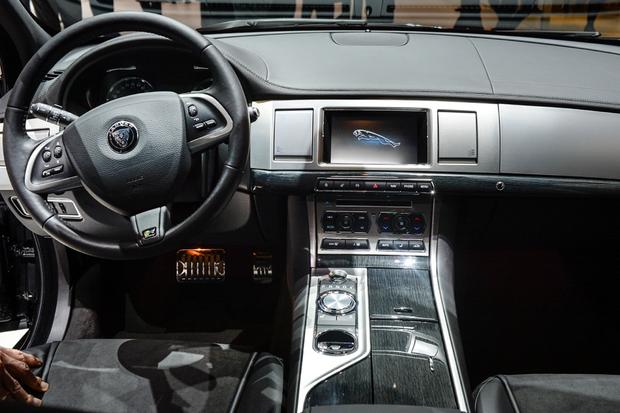 What Is It?
For many years, you could only get prestigious badges such as BMW's M or Mercedes-Benz's AMG if you anted up for a high-performance model. But recently we've seen an explosion of performance-themed appearance packages, and the Jaguar XF R-Sport looks to get in on the action at this year's Geneva Auto Show.
Interestingly, Jaguar has been a holdout in this regard, generally restricting its R badges to exceptionally fast models with wild supercharged engines. But with Audi, BMW and Benz making a mint off their respective S line, M Sport and AMG packages, and upstarts such as Lexus (F Sport) and Infiniti (IPL) joining the fray, the good folks at Jaguar clearly saw the writing on the wall.
So here comes the Jaguar XF R-Sport, all decked out with a sport front bumper and body kit, a rear spoiler, aggressive alloy wheels and, yes, R-Sport badges as far as the eye can see. An available Black package slathers gloss black trim on the grille, lower bumper inserts and trunk lid. Inside, synthetic suede upholstery and steel pedals add edge to the proceedings, while a variety of optional contrast colors and veneers further enhance the mood.
And what's under the hood? Well, in Geneva, it's a 2.2-liter turbodiesel 4-cylinder that pumps out all of 161 horsepower. We don't get that engine here, of course, but there's an excellent chance that we'll get the R-Sport treatment surrounding it. The package would theoretically be available from the base 2.0-liter turbo on up, perhaps with a sport-tuned suspension option, as well.
How Much?
Since Jaguar hasn't definitively said whether the XF R-Sport package is coming to the U.S., we don't have pricing yet, but equivalent packages from the big three German manufacturers typically run about $2,000-$3,000.
When Can You Get It?
With the Jaguar XF R-Sport rolling out in Europe this year, it's not a stretch to expect it stateside by early 2015.
Add It to Your Shopping List Because…
You're seduced by the uniquely British style and cachet of the Jaguar XF, and you wouldn't mind an extra sprinkling of sport on top.
Other Cars to Consider
BMW 5 Series -- The 5er's M Sport package includes a choice of 18-inch or 19-in M wheels, an M body kit, dark chrome/metallic exterior trim and sport seats.
Mercedes-Benz E-Class -- Although there's currently no AMG package per se, the E-Class offers a Sport package that includes 18-in AMG wheels, painted front brake calipers, aluminum pedals and a flat-bottom steering wheel.
Used Jaguar XF Supercharged -- If you'd like a little more go with that show, the recently discontinued XF Supercharged should depreciate into range within the next year or two. It's got sporty styling cues by default, and the blown V8 under its hood is seriously capable.