RESEARCH GENEVA AUTO SHOW BY YEAR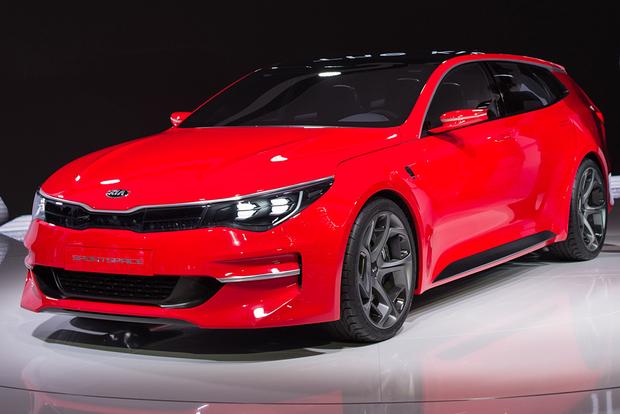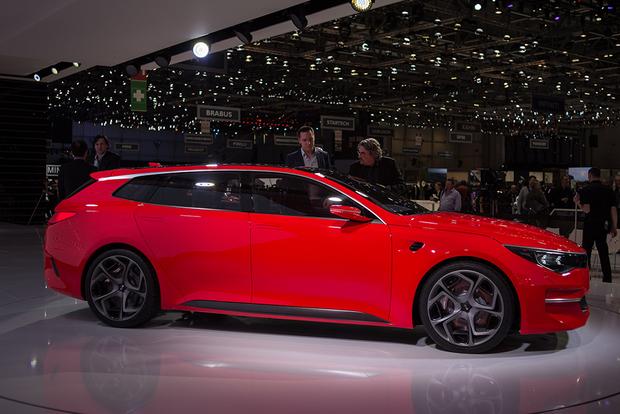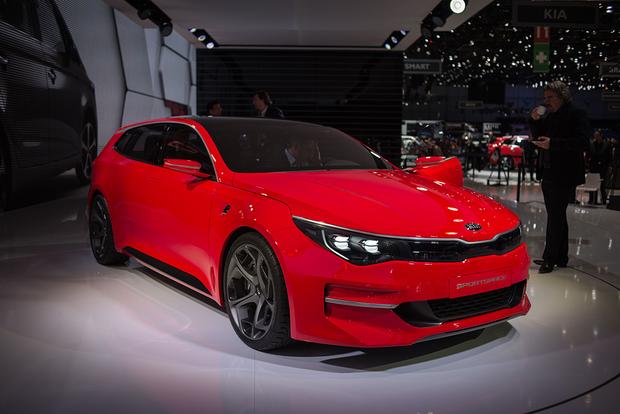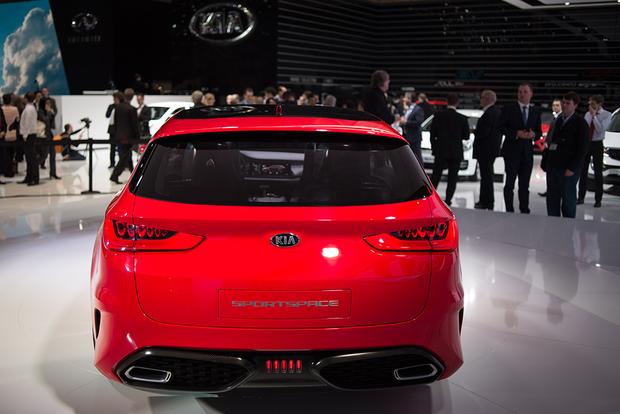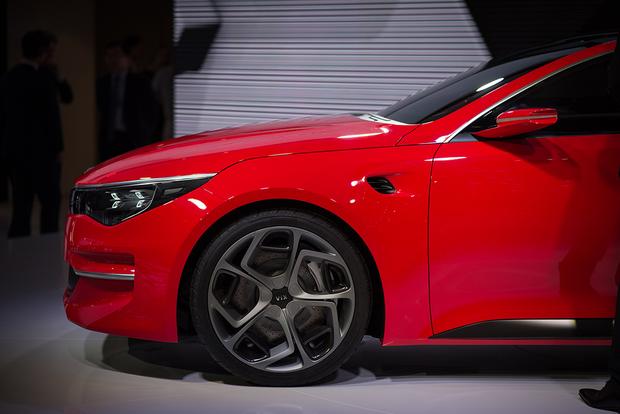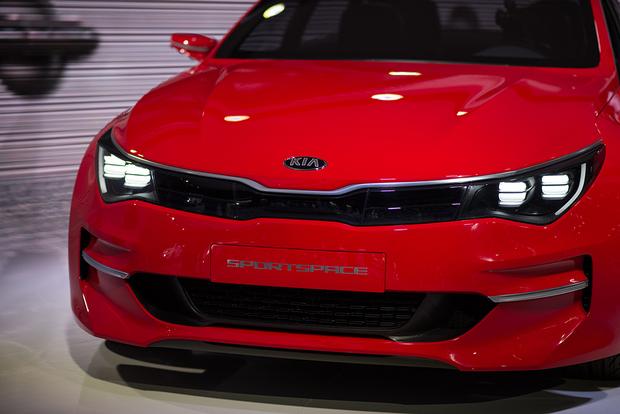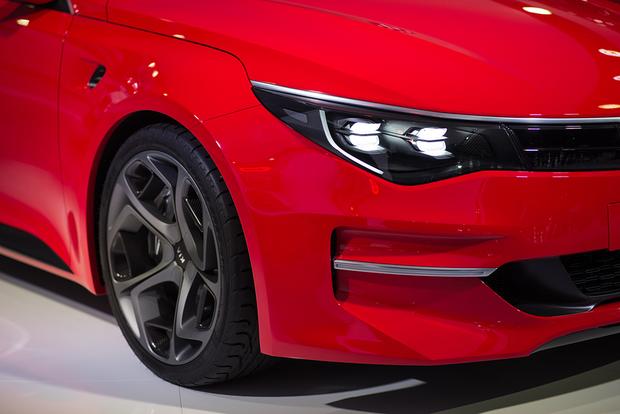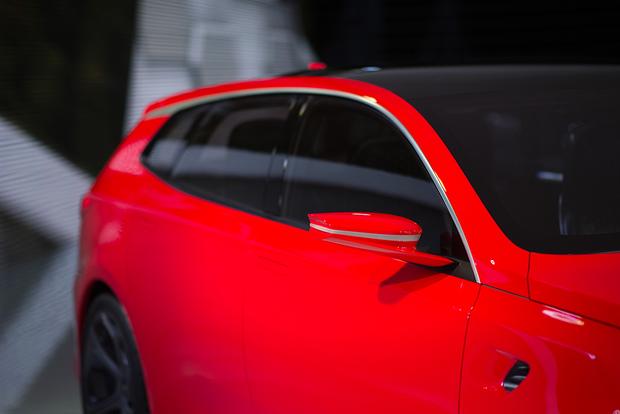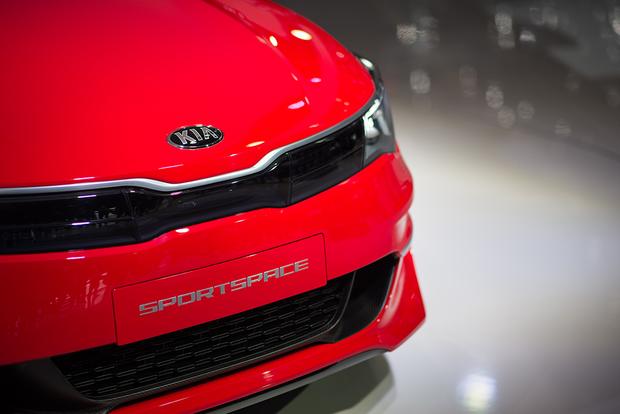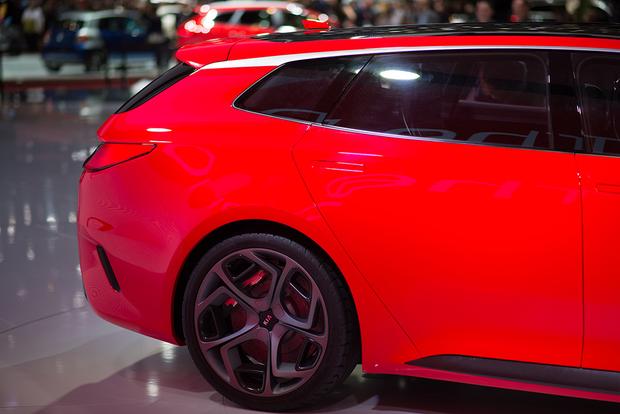 What Is It?
The Kia Sportspace Concept looks like a cross between an Optima sedan and Alfa Romeo's 156 and 159 Sportwagons, except it's lower and meaner than an Optima and considerably more attractive than the Alfas.
Yes, we did just say that a Kia was prettier than a couple of Alfa Romeos. And not just any Alfas, mind you; the 156 and its successor, the 159, are widely regarded as two of the best-looking wagons the world has ever seen.
Judge for yourself, but the consensus among our editors is that the venerable wagon body style has never been sexier than it is right now on Kia's stage in Geneva. Nearly as stunning is the Sportspace Concept's jet black interior, which features a glass roof, a full-length center tunnel accented by large swathes of anodized aluminum, a deep-dish sport steering wheel, enveloping four-passenger sport seating and the obligatory digital instrument panel.
The snow-covered terrain in the official photos also suggests some sort of all-wheel-drive system, but Kia has taken a page out of Saab's old book here, sticking with a front-wheel-drive configuration. Hey, that's always been good enough for the Swedes, and they know a thing or two about driving in the snow. The evocative dual exhaust outlets are connected to the latest version of Hyundai/Kia's 2.0-liter 4-cylinder turbo rated at 247 horsepower, familiar from the new Sonata 2.0T but a lingering disappointment given the current Kia Optima 2.0T's 274-hp rating.
Overall, this suave wagon might seem too good to be true, but it's fun to dream, and the Kia Sportspace Concept is definitely the stuff that dreams are made of. Come on, Kia! If you build it, we will come.
Will They Ever Sell It?
We hope so.
Why It's Important
Kia's been steadily improving its designs for years now, and this one could vault the company into the top tier. It's a beautiful car.