Auto Show
Lexus LF-FC Concept: Tokyo Auto Show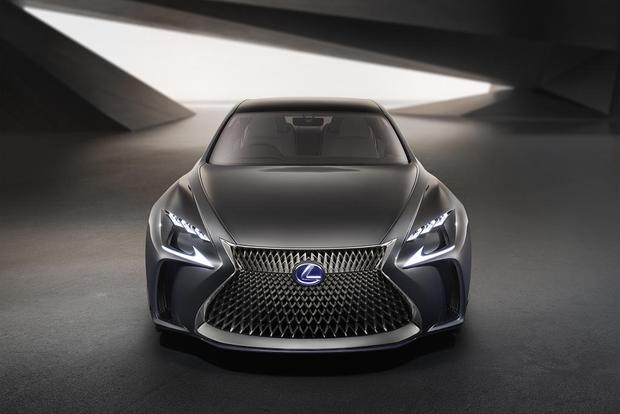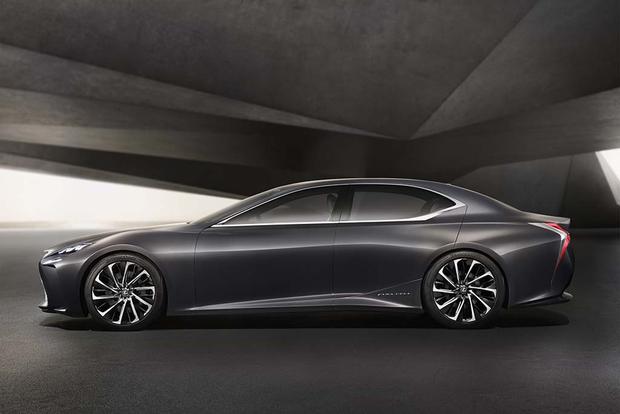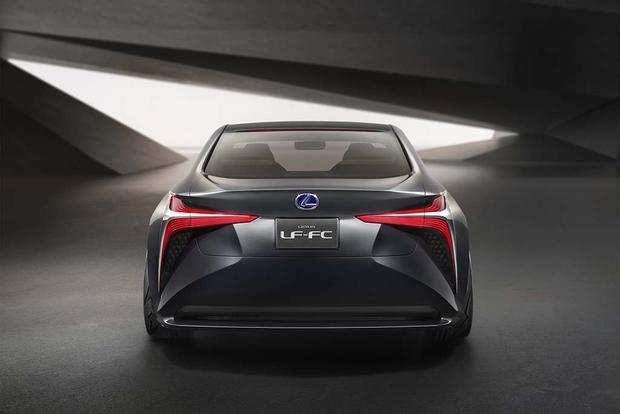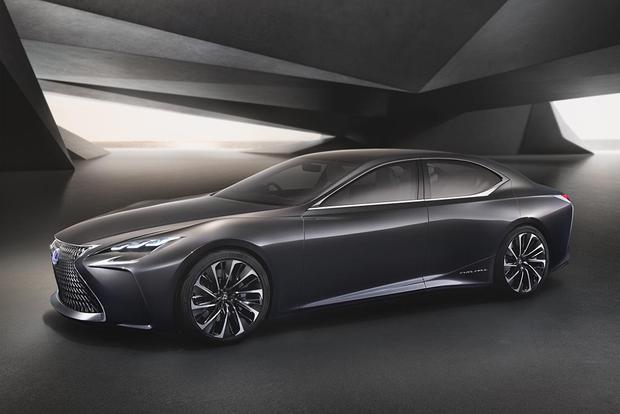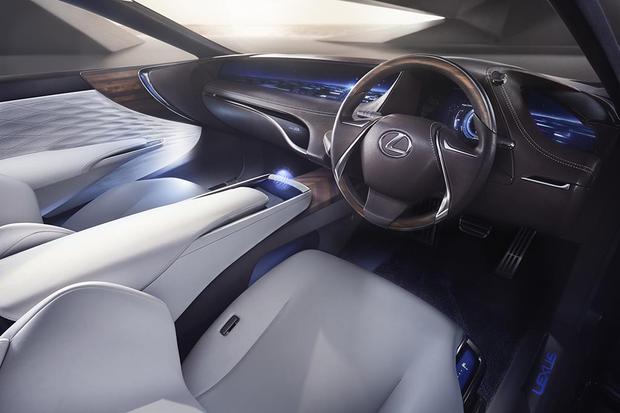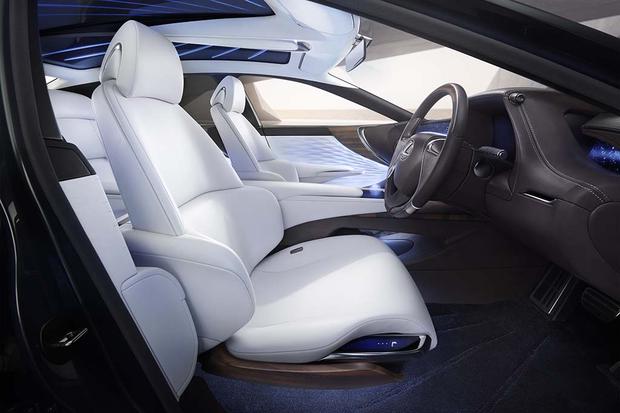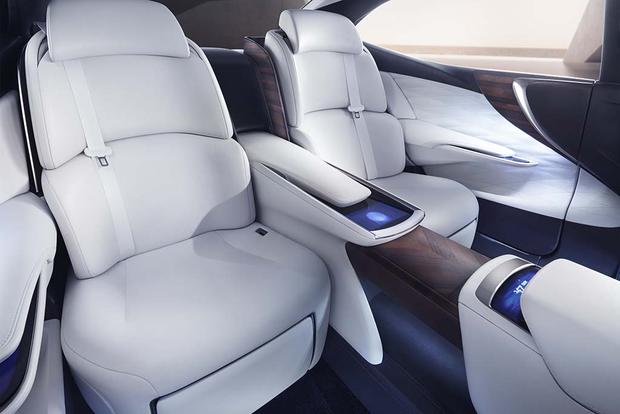 What Is It?
The Lexus LF-FC Concept is a full-size luxury-sedan concept car, a likely preview of the direction the brand plans to take with the next-generation version of its high-end LS sedan. Featuring enormous dimensions, huge wheels, a hydrogen-powered engine and several unique styling traits, including some of the most unusual brake lights we've ever seen, a production version of the LF-FC Concept could revitalize the aging LS lineup.
Probably the most exciting feature of the LF-FC is its styling, which uses Lexus' L-finesse design language to deliver a truly remarkable look highlighted by large front fenders, an expansive version of Lexus' spindle grille, huge brake lights and enormous sizing that gives the car an impressive presence.
While styling may be the most head-turning component of the LF-FC, it isn't the only noteworthy feature. The all-wheel-drive luxury sedan derives power from a hydrogen-fuel-cell setup rather than a gasoline or electric propulsion system. Unfortunately, Lexus hasn't announced details such as horsepower, range or performance statistics.
Inside, the LF-FC boasts a predictably futuristic interior, offering what Lexus calls an advanced Human Machine Interface (HMI), which can be operated with hand gestures. The automaker says the system uses a small holographic image on the center console to interpret these gestures to control the car's audio and climate-control systems.
Will They Ever Sell It?
In this form, it isn't likely. The LF-FC is simply too futuristic to go on sale anytime soon, and we suspect Lexus would have trouble getting the enormous grille and huge taillights past safety regulations. However, the LF-FC could preview an upcoming version of the brand's full-size LS luxury sedan, which is due out in the next few years.
Why It's Important
Although the Lexus LF-FC Concept won't see production in its current form, the concept car shows us what could happen when it finally comes time for Lexus to redesign its LS luxury sedan. While rival luxury sedans have opted for sportier styling and improved driving dynamics, the LS has remained fairly conservative in design, focusing on comfort over performance. If the LF-FC is any indication, this could change when it's time to redesign the LS in the next few years.
The LF-FC Concept is also important because it confirms how serious Lexus' parent company, Toyota, is about hydrogen propulsion technology. While hydrogen technology has not yet gained widespread acceptance, Toyota thinks it has major potential in the future, shown by its installation in the LF-FC.