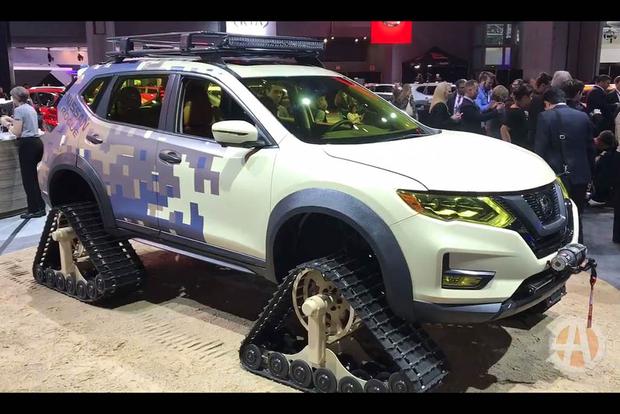 If you ever thought the Nissan Rogue was just another compact crossover, this one will make you think twice. It's called the Nissan Rogue Trail Warrior, and it's got tank treads. Yes, that's right, tank treads.
These treads come from a company called American Track Truck, and they're available to anyone as an aftermarket accessory -- and they're rubberized for improved grip on snow or sand. Nissan installed them on the Rogue Trail Warrior, and also added lifted suspension and enlarged wheel arches -- probably not something you'd expect to see in a Rogue.
Of course, you won't be able to buy the Nissan Rogue Trail Warrior -- but it's fun to dream.