RESEARCH DETROIT AUTO SHOW BY YEAR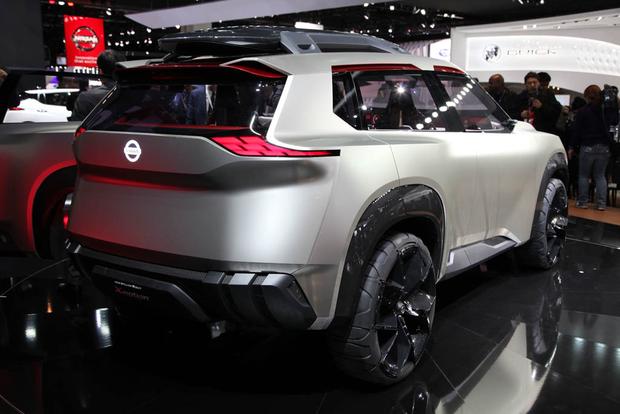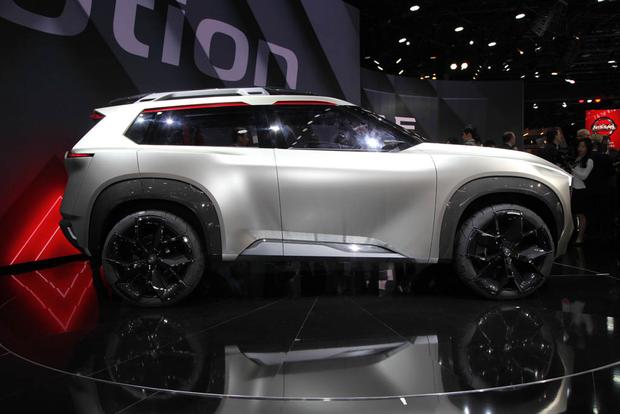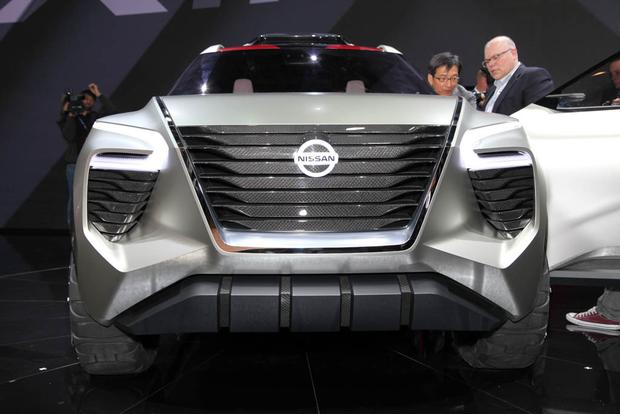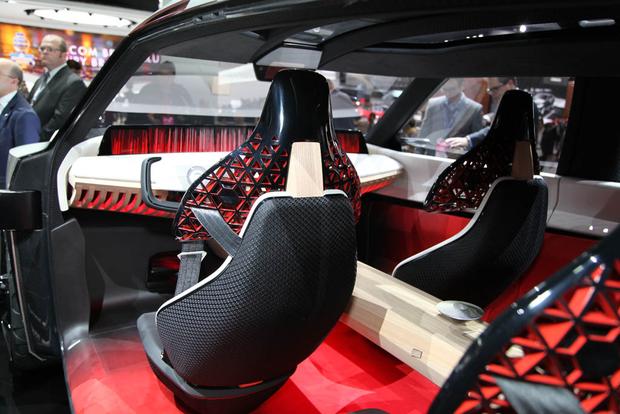 What Is It?
The Nissan Xmotion Concept is a "design exploration" of a compact crossover with three rows of seating. It's pronounced "cross motion" by the way. To paraphrase Nissan, this concept is meant to fuse Japanese culture and craftsmanship with American-style utility and new-generation technology.
Everyone will have their own opinions on the overall styling, but that grille seems somewhat Lexus-like. The tail end is arguably quite elegant, though.
With accommodation for six occupants (four regular-sized seats and two smaller ones), the cabin has flavors taken from traditional Japanese carpentry. The center console, for example, is meant to evoke a wooden bridge.
No less than seven screens populate the interior. One replaces the usual rearview mirror, another is located by the driver's right hand (where a virtual koi carp acts as a digital assistant), and the rest of them form a high-resolution dashboard. The distinct lack of buttons points to voice control, hand gestures and even making commands with eye movements. The "new-generation" technology also includes a degree of autonomy, but Nissan hasn't gone into detail regarding this or any methods of propulsion.
Will They Ever Sell It?
No, although diluted forms of these exterior design ideas could appear in production models, such as the next generation of the Nissan Rogue compact crossover.
Why It's Important
The Nissan Xmotion Concept takes the company's design philosophy to a different place. This is a good thing, considering how often the word "polarizing" crops up when conversation turns to Nissan's styling choices. It's a collection of fun ideas that puts plenty of options on the company's metaphorical table.