RESEARCH SEMA AUTO SHOW BY YEAR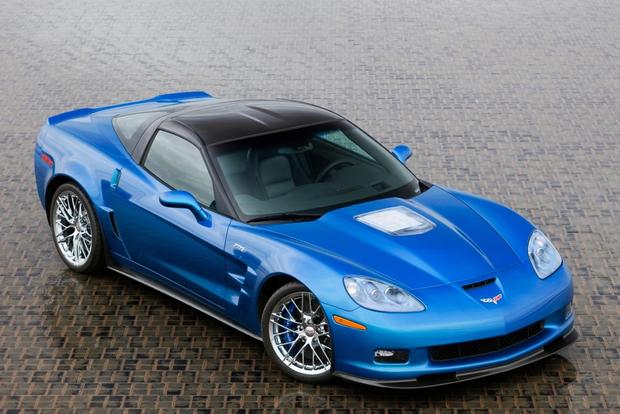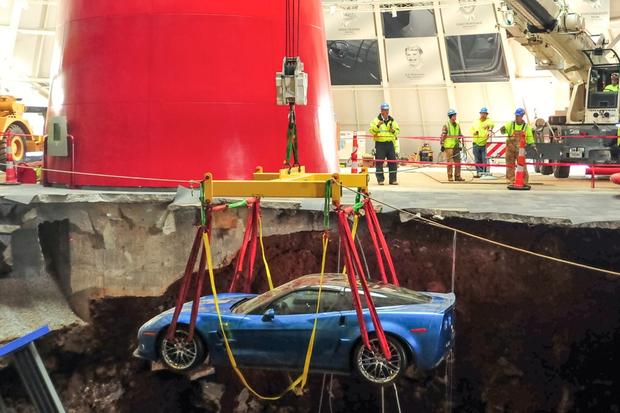 What Is It?
Back in February, eight Chevrolet Corvette models on display in Kentucky's National Corvette Museum were damaged by a random sinkhole under the Skydome display area, and we reported that Chevrolet had pledged to restore the bruised Corvettes to their original condition. The 2014 SEMA Show may seem like an unlikely place for the next chapter to unfold, but Chevy has brought one of the restored examples -- a 2009 Corvette ZR1 -- to the SEMA floor, and we can confirm that it looks fantastic.
Nicknamed "Blue Devil," the ZR1 is the first of the eight damaged Corvettes to be restored. As one of just two show cars that were used to introduce the 638-horsepower ZR1 in January 2008, the Blue Devil's historical significance made restoration a must. The transformation is remarkable, as it was just a handful of months ago that the car was resting nose-down inside a 30-foot-deep sinkhole. It took three weeks for the extraction process alone, but as Chevy proudly notes, the Devil "started and drove out of the Skydome under its own power."
Even more remarkably, the restoration process didn't get underway until September. The laundry list of damage included bent rear control arms, cracked carbon-fiber exterior trim, a damaged front fender, cracked door panels, a cracked windshield, broken hood window glass and a shattered passenger headlight assembly. The mighty supercharged LS9 V8 wasn't spared, either; its dry-sump oiling system's oil lines needed to be replaced. A mere six weeks after the restoration commenced, the Blue Devil Chevrolet Corvette was back on its feet with a full roster of new parts.
Interestingly, Chevrolet disclosed that while two other "Sinkhole Corvettes" will be restored in the coming months (a 1962 model and the one-millionth Corvette ever sold), the other five will be preserved in their damaged state and earmarked for an upcoming museum display commemorating the sinkhole event.
Will They Ever Sell It?
You can probably guess the answer here. This ZR1 will remain in the GM fold, likely as one of the most famous Corvettes of all time.