Auto Show
Subaru Impreza 5-Door Concept: Tokyo Auto Show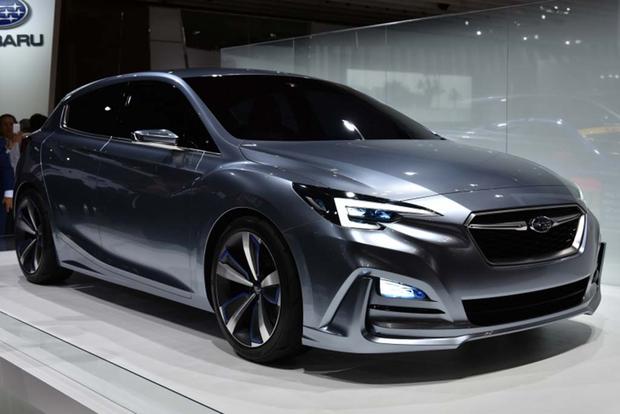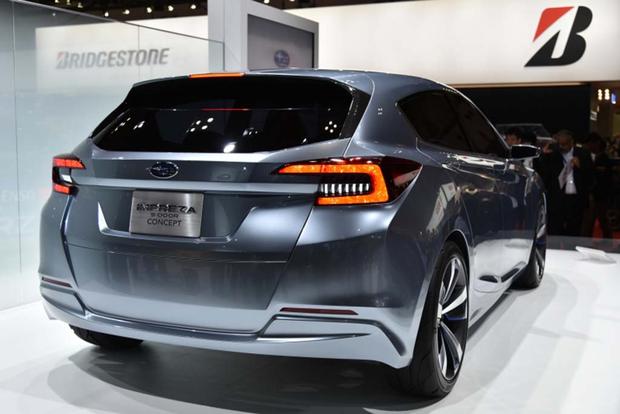 What Is It?
The Subaru Impreza 5-Door Concept is a hatchback concept car that gives us a preview of what the next-generation version of Subaru's entry-level Impreza will probably look like.
Unfortunately, we suspect that the Impreza 5-Door Concept is just that -- a preview. We say that because the concept car offers dramatic creases and bold, futuristic lines that probably won't find their way onto the production model. Still, we appreciate the glimpse into the direction of Subaru's future design.
And just how far into the future is the new Impreza? Given that the car was fully redesigned in 2012 and facelifted for the 2015 model year, we suspect an all-new model will likely debut sometime in 2016 or 2017. As the concept car illustrates, the lineup will still include an available hatchback variant and the ubiquitous sedan.
Will They Ever Sell It?
Subaru has a habit of creating visually exciting concept cars and eventually releasing production models with vastly watered-down styling. We suspect that'll be precisely the case here, as the Impreza 5-Door Concept's styling is a little too dramatic for a basic compact car. With that said, there's no doubt Subaru will release a redesigned version of its Impreza at some point in the next few years, and this concept car gives us at least some idea of how it will look.
Why It's Important
Subaru has been on a roll lately, with a highly popular new Outback, impressive new Legacy and Forester models, and a universally praised EyeSight safety package that lumps together a wide range of new safety technologies at a surprisingly low price. A redesigned Impreza is the next step in Subaru's plan to continue gaining popularity and success, as the brand's current Impreza is beginning to show its age. While the Subaru Impreza 5-Door Concept may not see production in its current form, it shows that Subaru is serious about the next-generation Impreza.