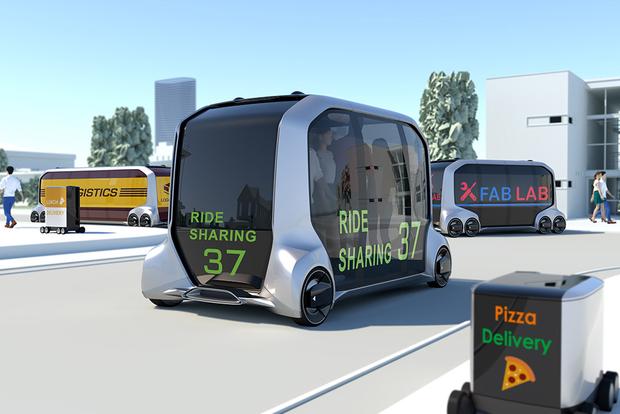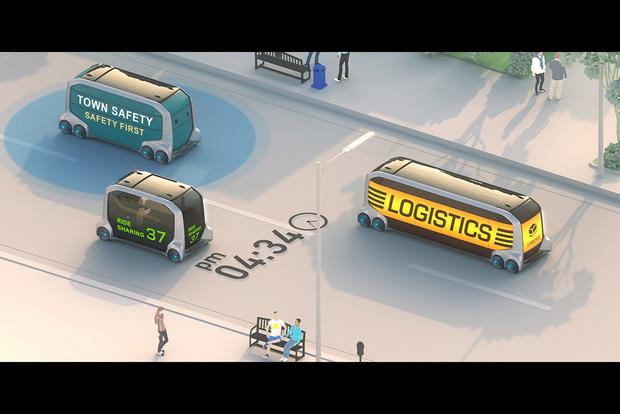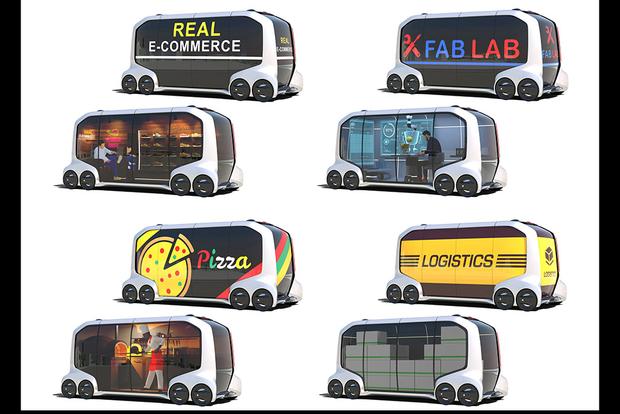 What Is It?
The Toyota e-Palette concept is a self-driving electric-powered, um, pod. Or maybe a van. It can be a mobile office, pizza delivery vehicle, dentist's surgery, taco truck or whatever else its owner wants it to be.
Then again, it could even be several things at once, since it may also be part of a ride-sharing scheme where various users install their own software, which Toyota says they can do -- although the company also says its Guardian technology "will act as a safety net to help ensure appropriate operation."
Toyota has gone as far as planning for three different sizes of e-Palette, ranging from 13 to 23 feet in length, to meet whatever demands might arise. It's based on the company's Mobility Services Platform (MSPF).
Will They Ever Sell It?
The idea of an autonomous all-electric commercial vehicle is hardly a pie in the sky. Tesla introduced a big rig only recently. But there will have to be some technological advances and regulatory changes for something like this to become a reality. Autonomous vehicles aren't going to suddenly appear on our roads and everything will be OK.
However, Toyota has formed an e-Palette Alliance with other companies, like Amazon, Pizza Hut and Uber, to develop this concept further. Feasibility tests are expected to take place in various parts of the world, including the United States, in "the early 2020s." Toyota is also looking at using the e-Palette in conjunction with the 2020 Tokyo Olympics and Paralympics.
Why It's Important
According to the company, the Toyota e-Palette concept "marks a major step forward in our evolution toward sustainable mobility, demonstrating our continued expansion beyond traditional cars and trucks to the creation of new values, including services for customers."
This could be interpreted as: "No one can predict the future beyond the inevitable move in the direction of electrification and autonomy, and the more ideas we can come up with, the more chance we'll have of making something successful."