RESEARCH LA AUTO SHOW BY YEAR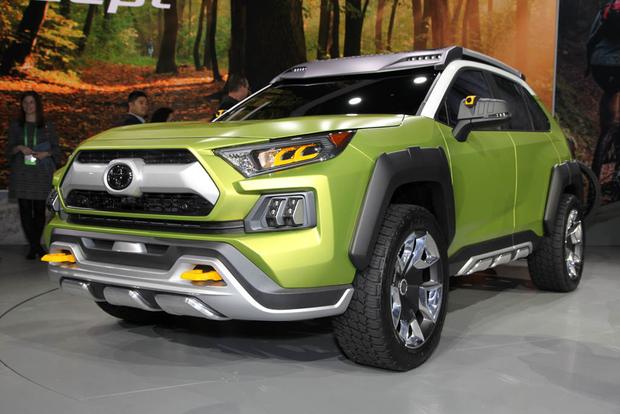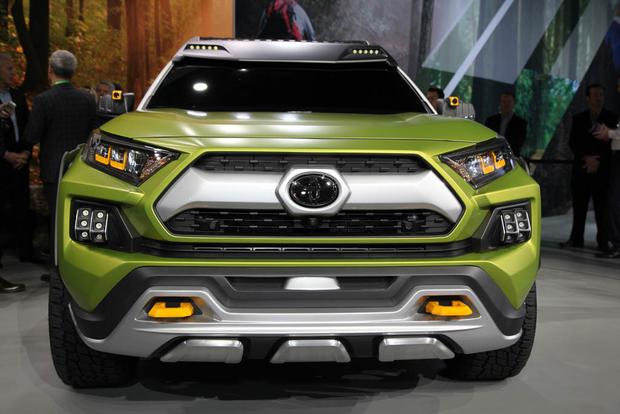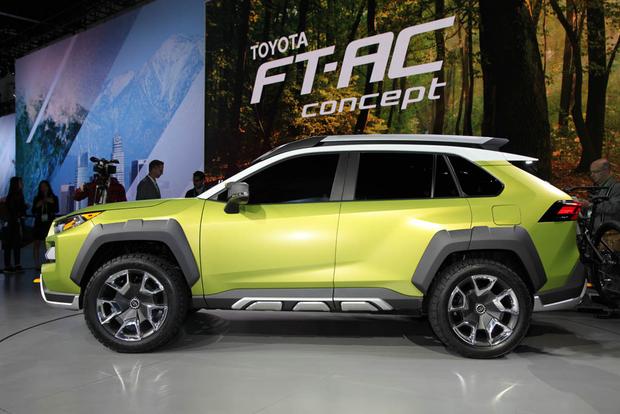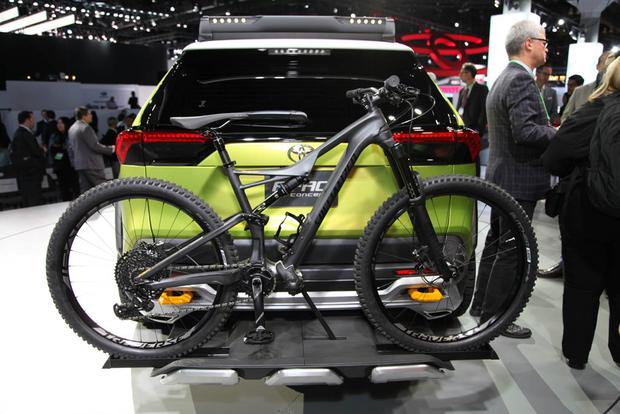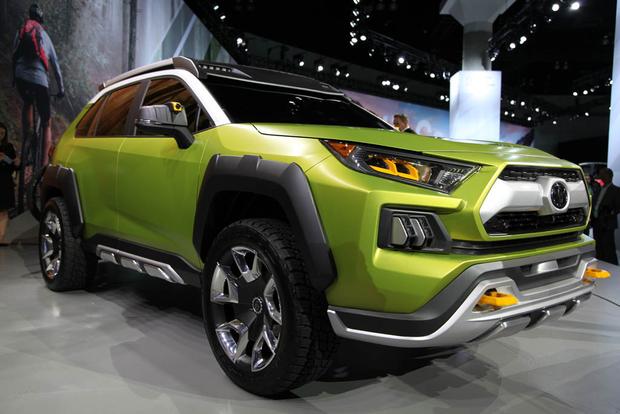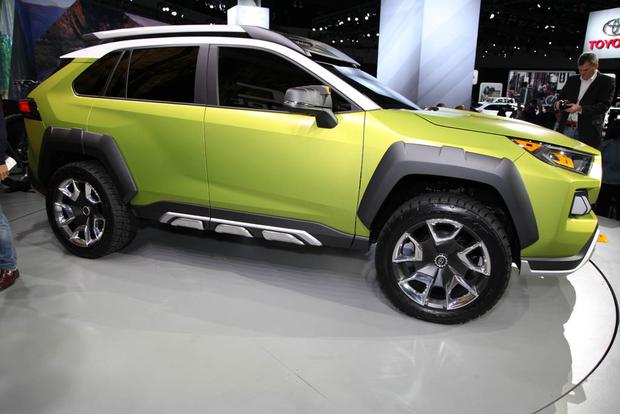 What Is It?
The Toyota FT-AC Concept is a RAV4-sized off-roader that Toyota says is just a design exercise -- meaning it won't go into production in this form. Toyota says that FT-AC stands for "Future Toyota Adventure Concept," and notes that it's designed to look like a go-anywhere off-roader -- something Toyota hasn't offered since the FJ Cruiser was cancelled after the 2014 model year.
The FT-AC certainly seems to live up to its name with a quick glance at the exterior, as it boasts huge black wheel arches, 20-inch wheels with all-terrain tires, front and rear skid plates, and a huge roof rack fitted with LED lighting that can be controlled using a mobile device.
Better yet, the FT-AC features a retractable bike rack that can deploy as desired from the rear bumper -- and it also touts portable fog lights that can be removed from the vehicle for night lighting at a campsite, or even attached to a bicycle for added illumination. And then there are the mirrors: They feature infrared cameras that can livestream to social media if, for example, you're driving your FT-AC in rugged terrain and you want your friends to see.
Will They Ever Sell It?
Sadly not. The Toyota FT-AC Concept has some cool features we think off-roaders would really appreciate, but Toyota has stated outright that this vehicle is just a design exercise and won't make it to production.
Why It's Important
Although the "off-road" and "overlanding" lifestyle is more popular than ever, automakers have largely abandoned shoppers interested in SUVs that can tackle serious trails. The Nissan Xterra is gone, the Toyota FJ Cruiser is gone, and many SUVs -- including the Nissan Pathfinder and Toyota 4Runner -- have become far plusher than the truck-like models of yore. The FT-AC Concept proves it's possible Toyota hasn't abandoned this group yet, as it boasts several innovative features (like portable fog lights and a retractable bike rack) that any off-road-loving car shopper would appreciate.