Top Cars
7 Great Used Cars That Get 40 Miles Per Gallon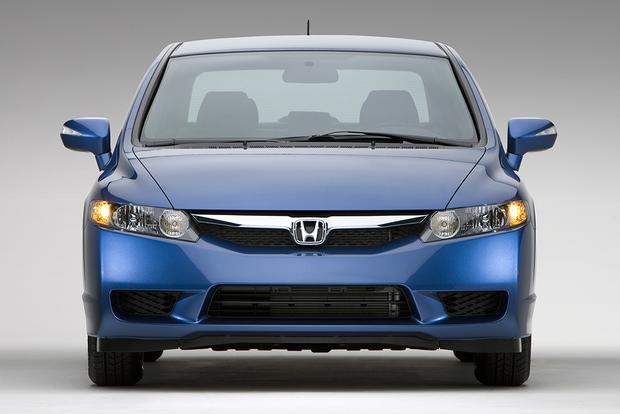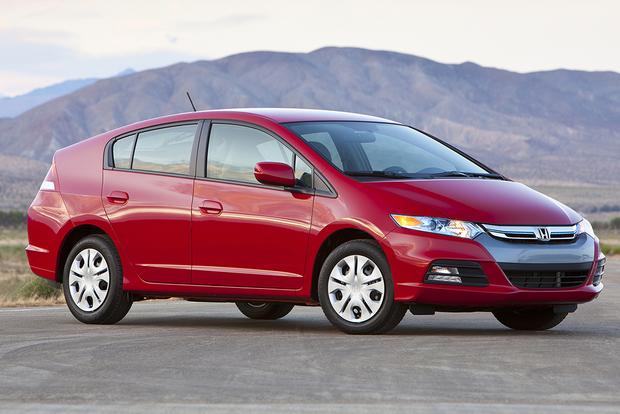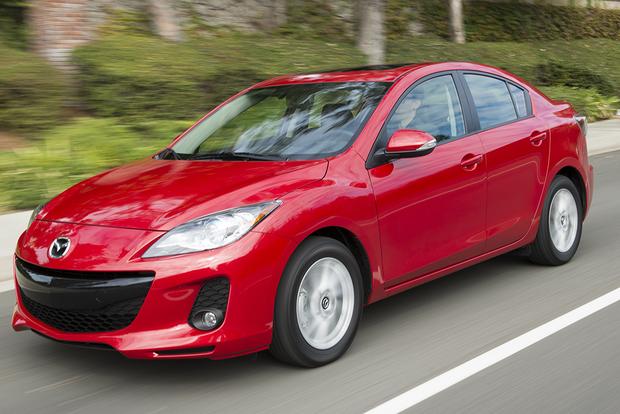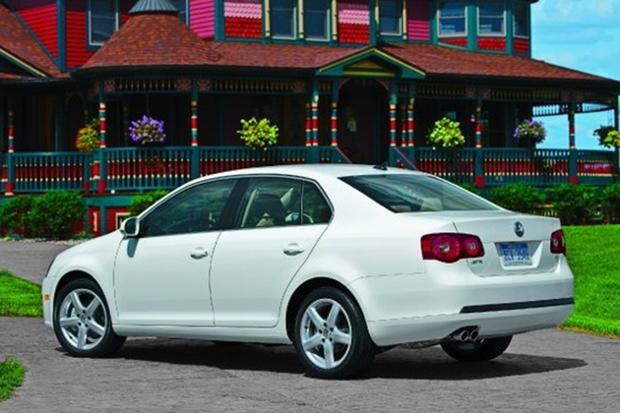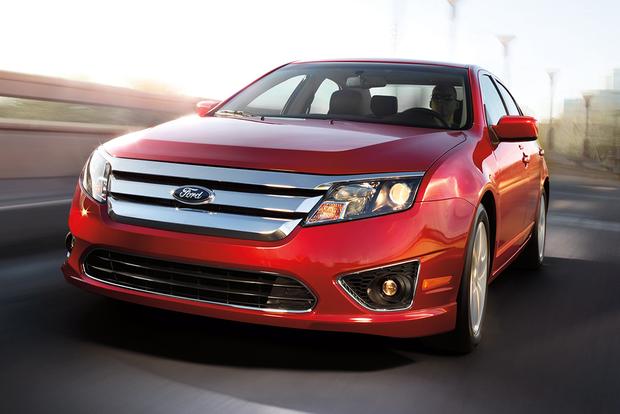 If you're searching for a good car on a tight budget, you probably want to minimize your purchase price and maximize your fuel economy. Fortunately, our latest list will help you do exactly that. We've rounded up seven great used cars that offer affordable pricing and fuel economy ratings that top 40 miles per gallon. Choose from one of the cars on this list, and you're sure to end up with a great used vehicle that's easy on your wallet.
2010-2012 Ford Fusion Hybrid
If it's a family sedan you're after, the Ford Fusion Hybrid is the best way to achieve 40 mpg on a budget. Admittedly, it isn't as cheap as some drivers might want. Even a 2010 model is still around $14,500 on AutoTrader.com. Fuel economy is excellent, however, with Environmental Protection Agency (EPA) ratings reaching as high as 41 mpg in the city and 36 mpg on the highway. Other benefits include a large interior, a comfortable ride and a long list of standard features such as rear parking sensors, dual-zone automatic climate control, dual power front seats and Ford's SYNC in-vehicle communication and entertainment system.
2006-2011 Honda Civic Hybrid
The 2006-2011 Honda Civic Hybrid is a reliable compact car that's perfect for budget-minded shoppers interested in one of today's top fuel-efficient used cars. Gas mileage is, of course, one benefit. Thanks to its hybrid 4-cylinder powertrain, the Civic Hybrid returns an impressive 40 mpg city/45 mpg hwy. We also love the Civic Hybrid's affordable pricing: A used 2006 model is easy to find for around $8,000. Best of all, the Civic Hybrid boasts a futuristic interior that's surprisingly roomy, making it a good choice for anyone, whether its a first car or a family car.
2010-2012 Honda Insight
The second-generation Honda Insight is a hybrid-powered hatchback with a sharp focus on practicality, affordability and fuel economy. Featuring five doors and a surprisingly roomy interior, the Insight is a great choice for drivers interested in a fuel-efficient car that's easy to drive every day. Affordability is also a key Insight trait, as 2010 models are easily available for around $11,500. Fuel economy is a wallet-friendly 41 mpg city/44 mpg hwy, and other strong points include cargo room, standard equipment and, of course, Honda's notorious reputation for long-term reliability.
2012-2013 Mazda3 Skyactiv
With an average price of around $15,000 for a used example on AutoTrader.com, the 2012-2013 Mazda3 Skyactiv is one of the most expensive cars on our list. But it's very much worth considering thanks to its excellent handling, a roomy interior, a long list of standard features and fuel economy that reaches as high as 40 mpg hwy, which is a huge figure to achieve without a hybrid or diesel powertrain. As you go looking for a 2012-2013 Mazda3, be sure to specifically seek out a Skyactiv model, which should feature a small Skyactiv badge on the outside of the car. Although we also like non-Skyactiv 2012-2013 Mazda3 models, they won't quite reach the 40 mpg figure.
2008-2011 smart fortwo
We recognize that the tiny smart fortwo probably isn't for everyone, given its 2-seater interior and its bold, eye-catching styling. But drivers who don't mind the fortwo's drawbacks will find some substantial benefits, including fuel economy ratings of up to 41 mpg hwy and pricing that starts around $7,500 for a 2008 model. The fortwo also offers impressive crash protection, thanks to a built-in cage around the driver, and there's more cargo space than you might expect. The small hatchback even features a standard automatic transmission. In essence, the fortwo is a great subcompact car for thrifty drivers who don't usually carry more than one other passenger.
2004-2009 Toyota Prius
We're big fans of the second-generation Toyota Prius, which came out for the 2004 model year. Fuel economy is, of course, one reason why. Upon its debut, the Prius was rated at an impressive 60 mpg city/51 mpg hwy, later revised to a still-excellent 48 mpg city/45 mpg hwy. But we like the Prius for other reasons, too. One is its excellent cargo volume, which rivals many modern SUVs, thanks to its hatchback design. Then there's the interior, which boasts roomy front seats and a large back seat, and the icing on the cake is the hybrid hatchback's reasonable pricing: A used 2004 Prius is easily available for around $7,000.
2005-2010 Volkswagen Jetta TDI
When excellent fuel economy is the question, Volkswagen's diesel-powered Jetta TDI is often one of the top answers. We especially like the 2005-2010 model, which offered 35 mpg city/43 mpg hwy. These are strong figures for a small to midsize car that doesn't used a hybrid or plug-in hybrid drivetrain. Of course, we also appreciate the Jetta's notoriously excellent German-car build quality, along with standard features such as keyless entry, power accessories, air conditioning and cruise control -- all of which is available on AutoTrader.com for around $8,300 if you choose a well-kept 2005 model.