With a new football season upon us, it's time to think about upping our tailgating game. Tailgating can be a great way to experience the game with your friends and family with good food and good times, and having the right vehicle can make all the difference.
Sure, you can tailgate with just about any vehicle with a tailgate. But, some trucks, SUVs, and even minivans have a few clever features that can make them the life of the party. Whether it's hidden storage, power outlets, or built-in speakers, the right vehicle can bring your tailgating game to the next level.
Here are seven great tailgating vehicles for the upcoming football season.
1. 2021 Chrysler Pacifica Hybrid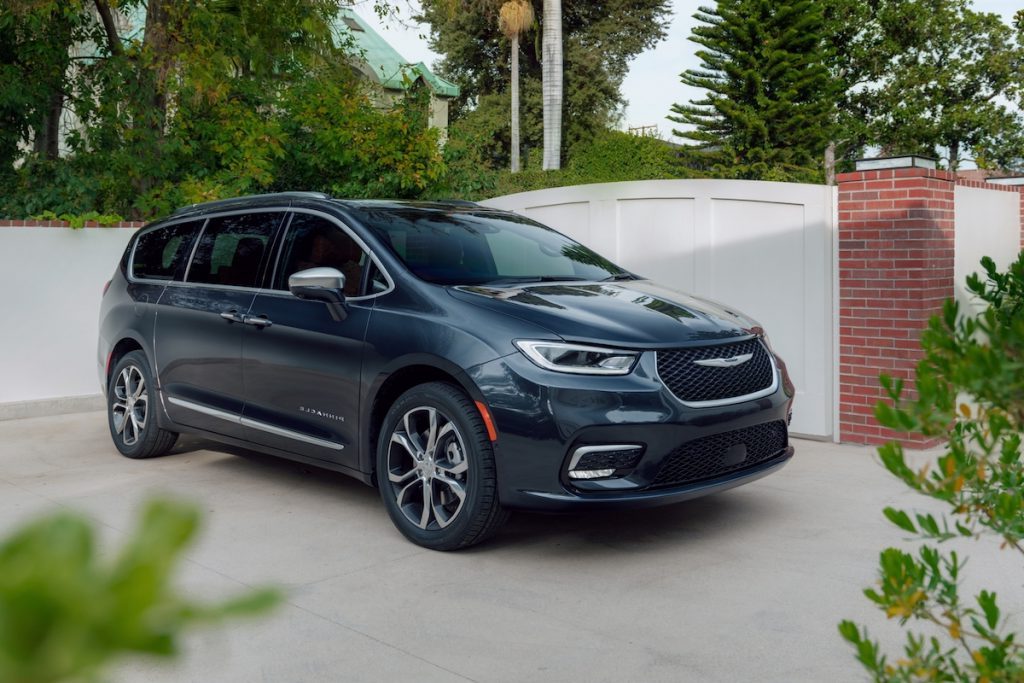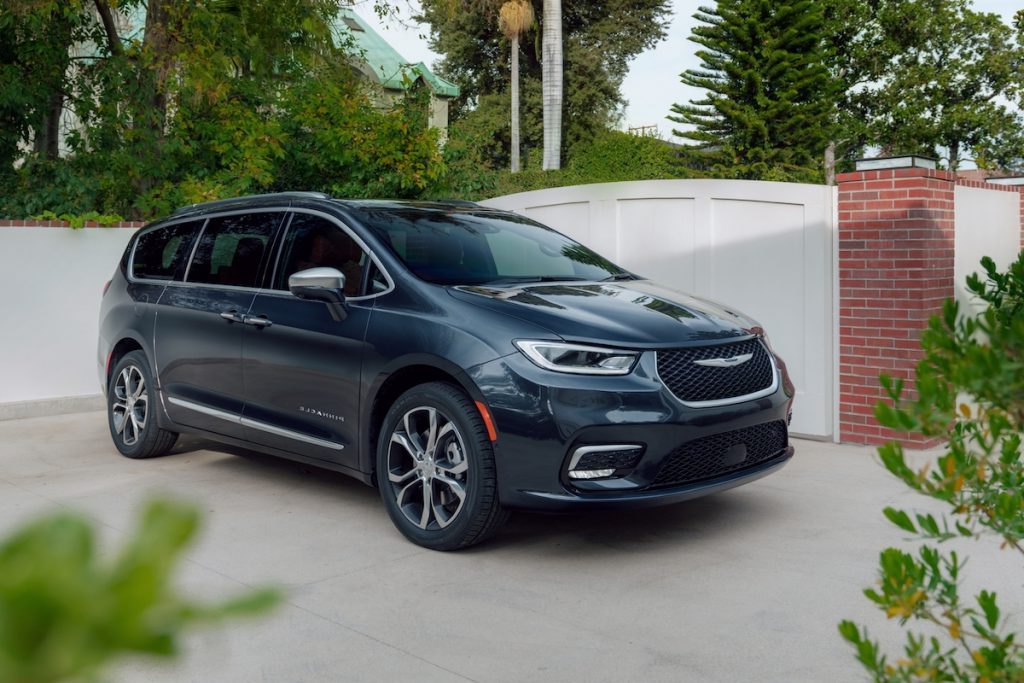 The Pacifica plug-in hybrid is the only hybrid minivan available on the market. On the way to the game, you and your passengers will no doubt take notice of the Pacifica's soft, quiet ride and strong V6 engine. The Pacifica's cabin feels upscale, benefiting from premium-looking materials, a huge sunroof, and available two-tone leather. Furthermore, the Pacifica's seats offer plenty of headroom and legroom, giving lots of room to recline and stretch. Even the third row is spacious enough for adults to be comfortable.
But what makes the Pacifica Hybrid the ideal party vehicle is that you can technically leave it "on" without the engine running the whole time. This means you can continue to draw power without burning fuel (though the gas engine will cycle on and off to keep the battery charged). Touting an upscale vibe and lots of standard and optional convenience features, the 2021 Pacifica Hybrid has a base MSRP of $44,920, which is about 5,000 more than a similarly equipped, non-hybrid Pacifica. See Chrysler Pacifica Hybrid models for sale
2. 2021 Ford F-150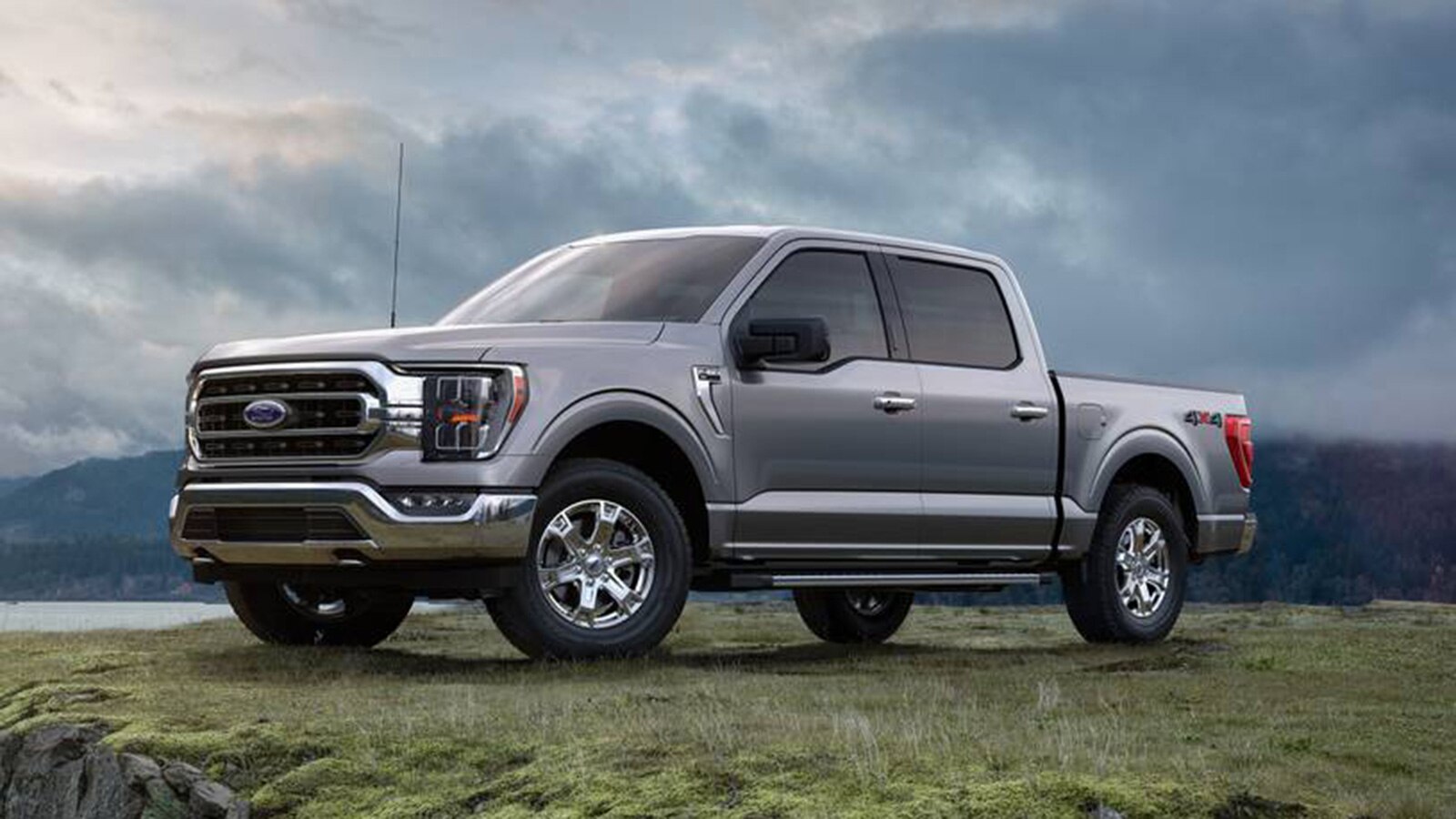 There's little doubt the F-150 is the heavyweight champ when it comes to pickup trucks. A rugged workhorse for weekend warriors, this beast finds power from one of seven engines, including a hybrid V6 and a turbo-diesel to help you get to your game day destination efficiently.
Aside from its plush, comfortable seats, the F-150 offers up lots of passenger room and cargo space for all your food, supplies, and even your grill. And the deployable step hidden within the tailgate makes for quick loading and unloading. The available Pro Power Onboard system turns the F-150 into a mobile generator, which is extremely useful for tailgating. The Ford SYNC 4 infotainment system with an available 12-inch screen is perfect for outputting your favorite pre-game tunes. In addition, this quintessential pickup is ideal for towing a full-size camper if you want to start your fun the night before. The 2021 F-150 starts at $29,290. See Ford F-150 models for sale
3. 2021 Honda Odyssey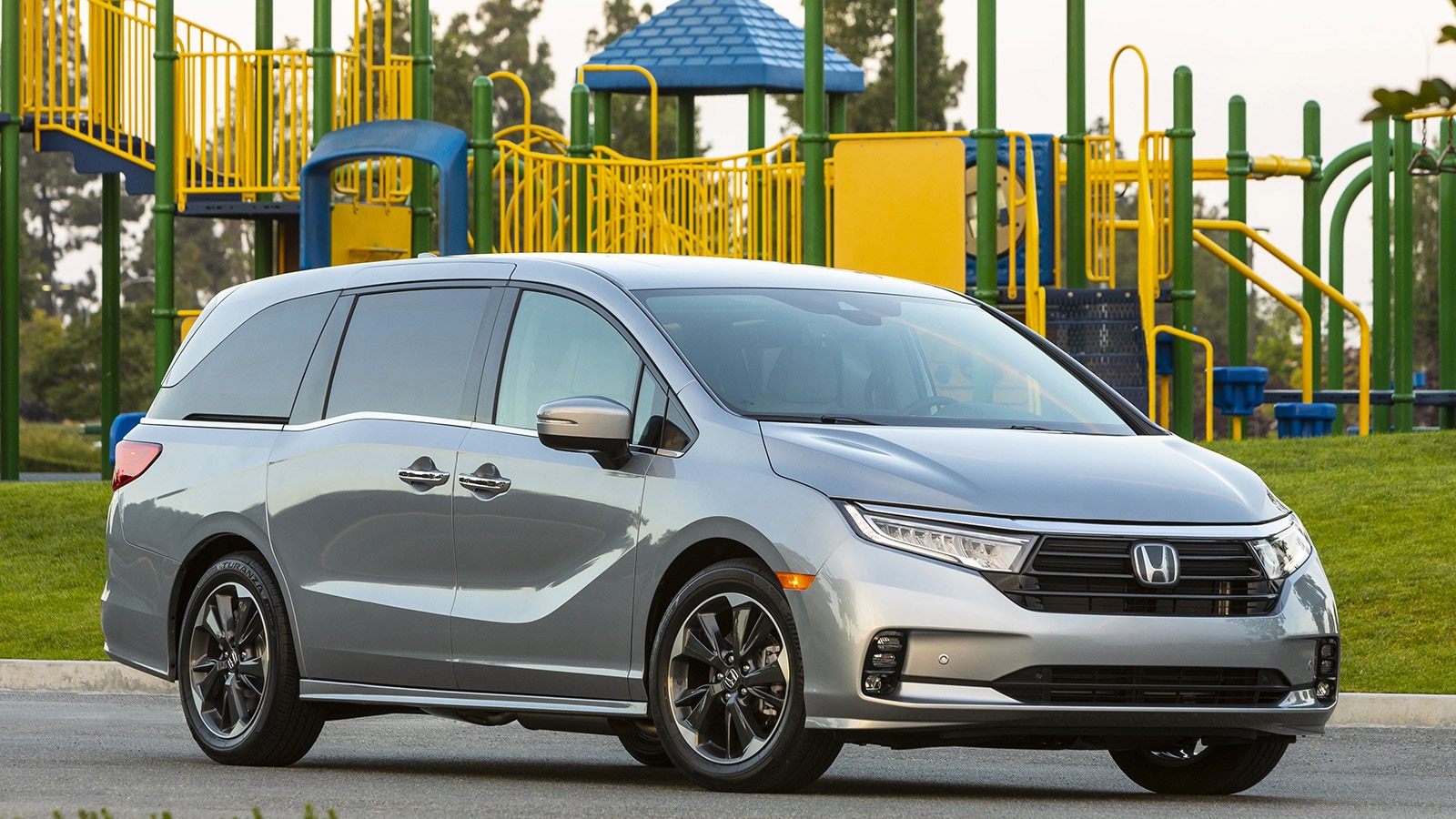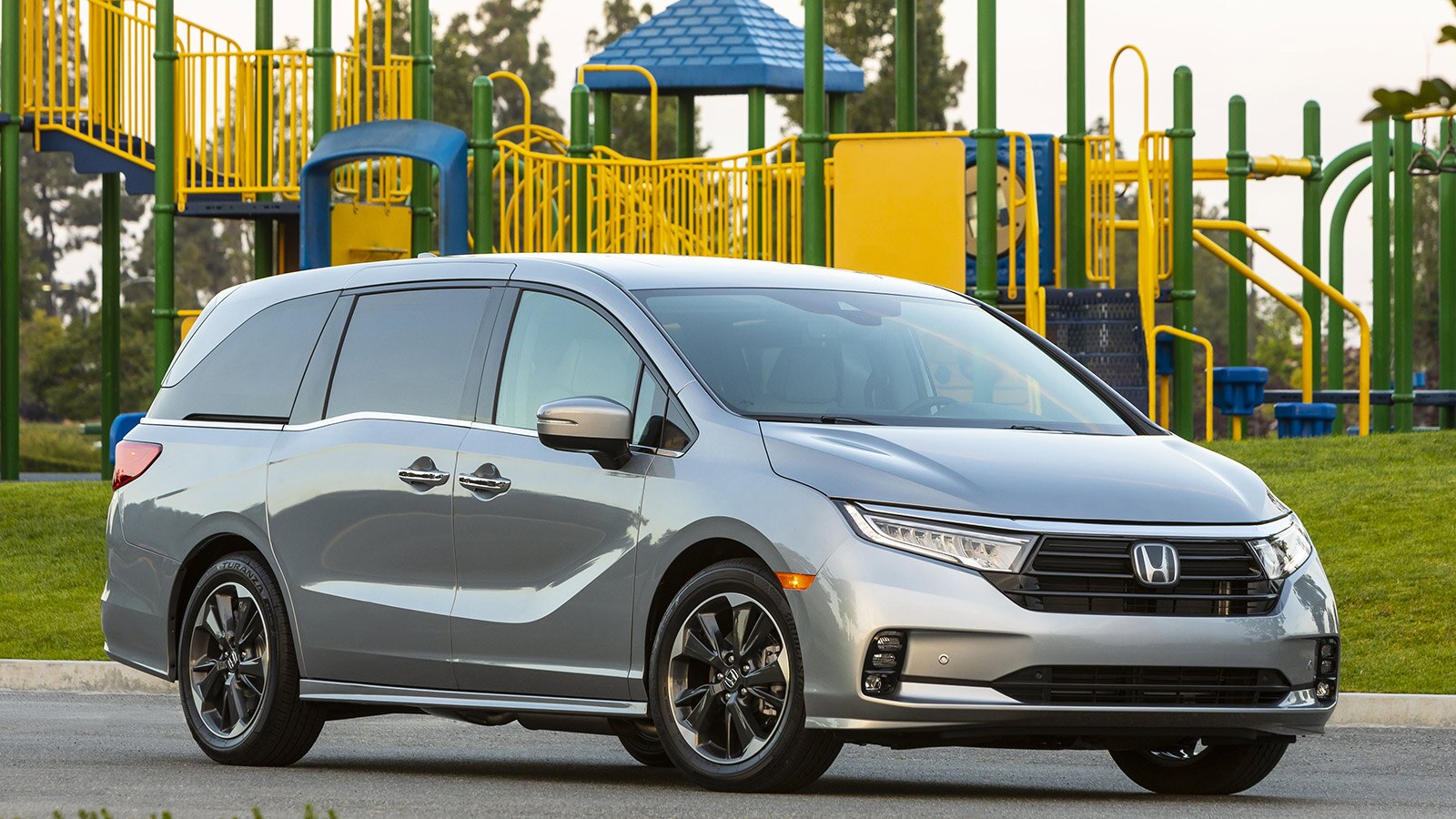 There's no denying that minivans provide an abundance of space and comfort when it comes to hauling people. The Honda Odyssey is a clear leader of that game. The Odyssey is responsive and corners well, making it more fun to drive than you might expect. If you're going to be toting little ones to the pre-game fun, the Odyssey's sliding second row is a thing of beauty. The seats travel up and back and side to side, so getting kids in and out of the car is made much more manageable. Your full-size passengers will also love this cabin for its space and comfort.
The cargo area has more room than you'll ever need, mainly thanks to the deep bucket storage at the very back. After the football game, on your way home, Honda's Cabin Watch will let you keep an eye on the kids. And there's also Cabin Talk, an integrated P.A. system that will help save your voice (unless, of course, your voice is completely gone from all the cheering). We also like that the third-row seats can flip backward, acting as a comfy tailgate seat. The 2021 Honda Odyssey offers a 3-year/36,000-mile warranty and has a starting price of $32,290. See Honda Odyssey models for sale
4. 2021 Jeep Grand Cherokee L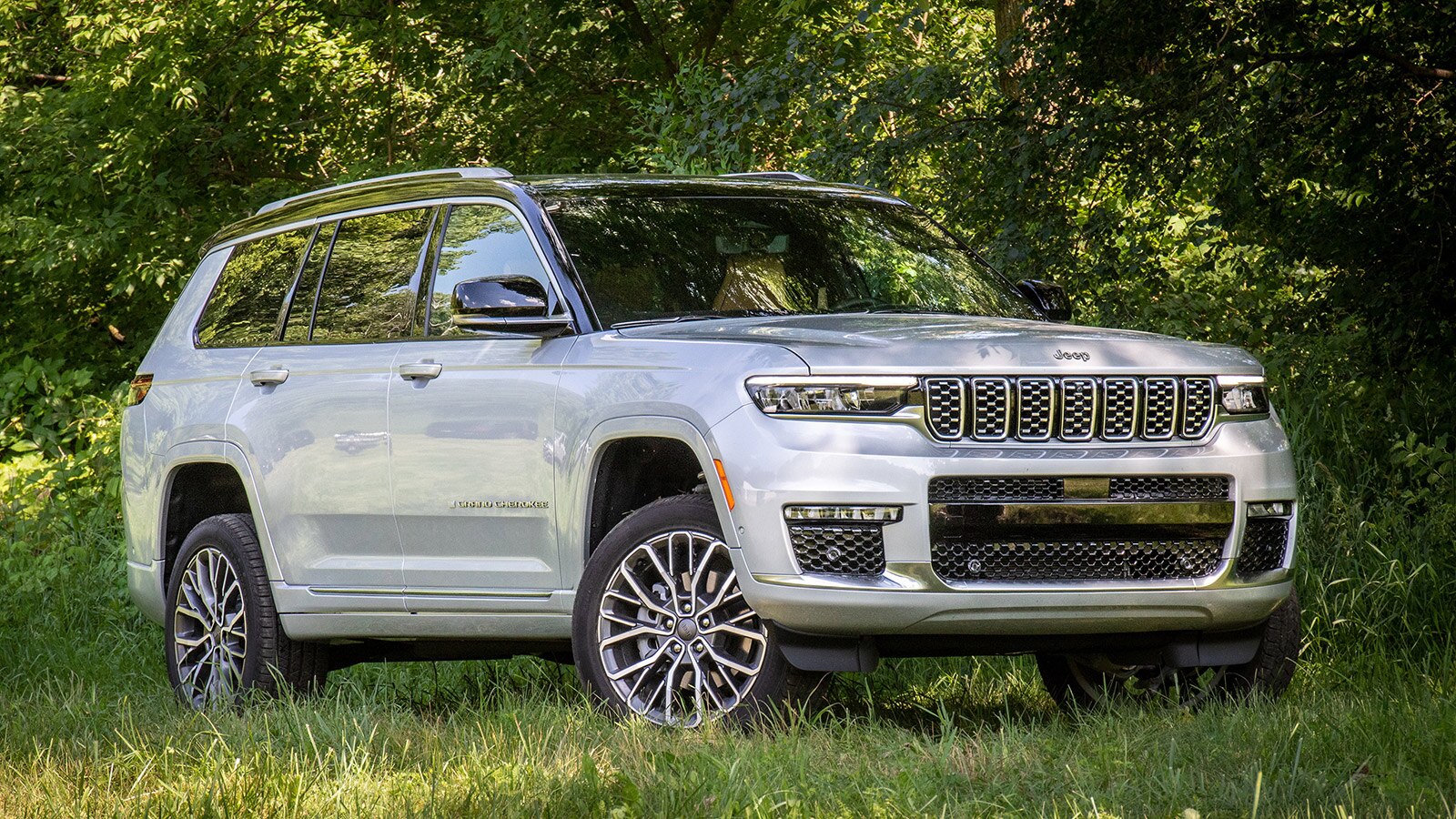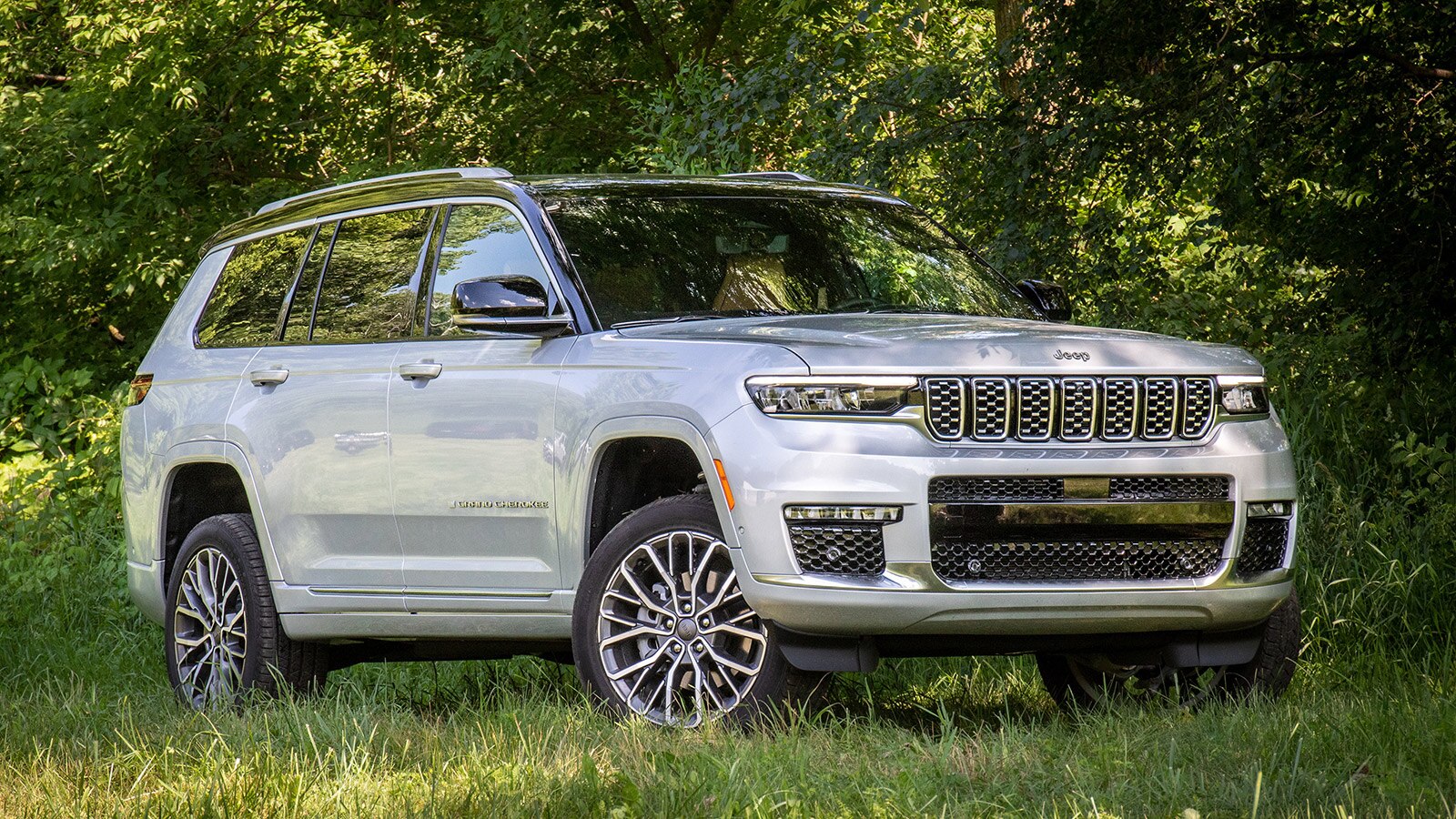 For a family-friendly crossover that's also a robust off-roader, consider the Jeep Grand Cherokee L. This is an excellent SUV for a wide range of weekend activities, from camping to tailgating. There's room for up to seven people with best-in-class second-row legroom. There's up to 84.6 cubic feet of space in the cargo area with all of the back seats folded down. The available McIntosh 19-speaker premium audio system is a must if you enjoy music while tailgating.
The capability of the Gran Cherokee L is impressive for a 3-row crossover. There are multiple 4WD systems available with varying degrees of off-road prowess. It can also tow up to 7,200 lbs with the available V8 engine. This is one versatile SUV that does it all, which makes it great for tailgating. Pricing for the Jeep Grand Cherokee L starts at $38,635. See Jeep Grand Cherokee L models for sale
5. 2021 Land Rover Range Rover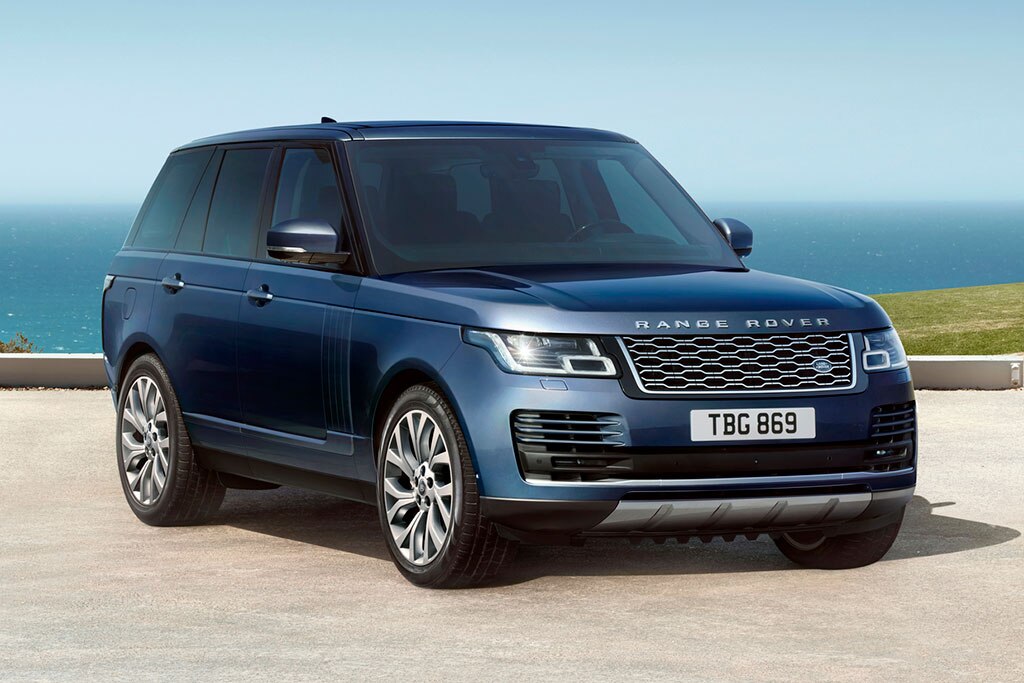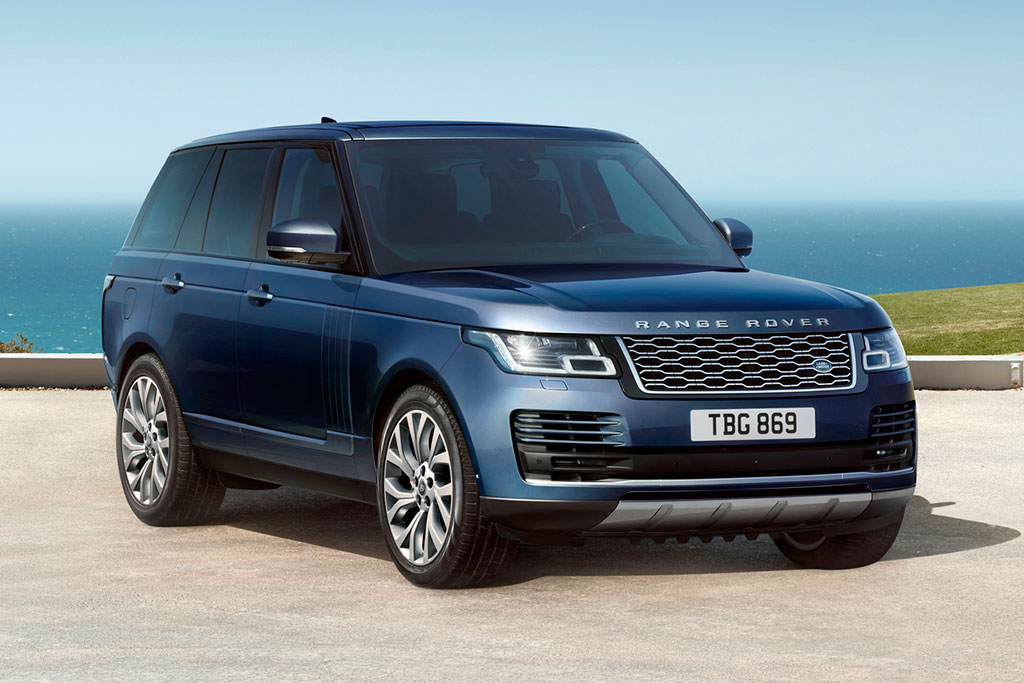 The Land Rover Range Rover is a full-size luxury SUV with upscale amenities galore. If you're going for a premium parking lot experience, this is the vehicle for you. Offering space, convenience, and innovation, the Range Rover epitomizes rugged luxury, combining 4-wheel drive and generous ride height with a lavish and airy cabin. Your fellow tailgaters will feel pampered as they kick back to enjoy a day of fun, food, and football.
Under the hood, you'll find one of three powerful engine choices, including a potent 550-horsepower supercharged V8. And you can get in and out of the Range Rover easily, thanks to an air suspension that raises and lowers automatically — which is also helpful when you're loading and unloading your gear. Raise it, and you might be able to keep toddler hands out of the cheese tray. The base price of the 2021 Land Rover Range Rover is $92,000, but you get a lot of high-end goodies for the lofty price. See Land Rover Range Rover models for sale
6. 2021 GMC Sierra 1500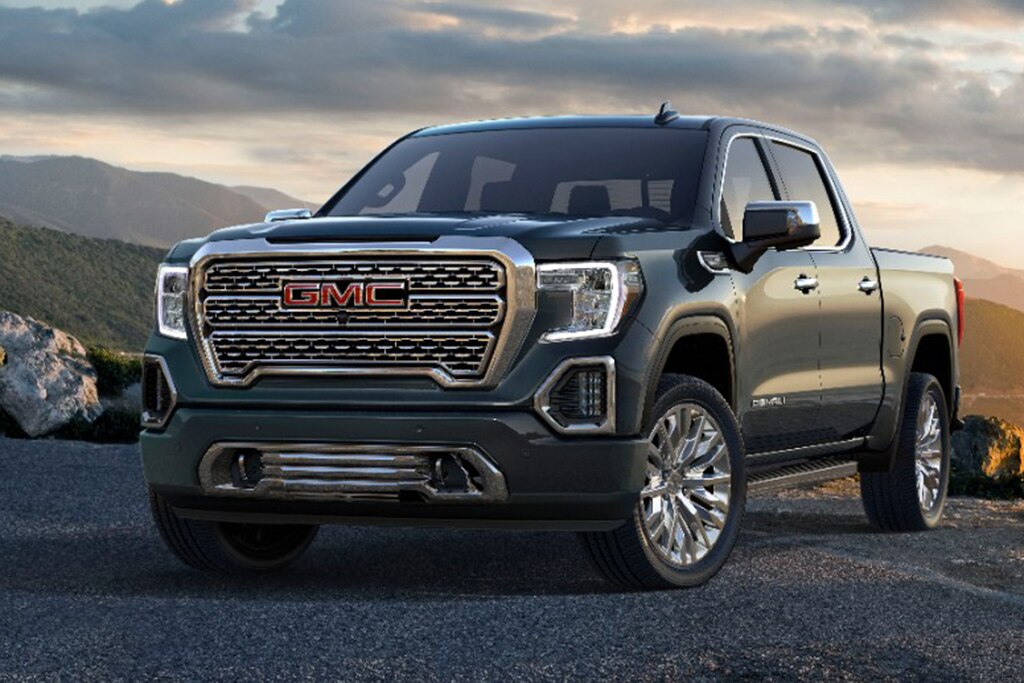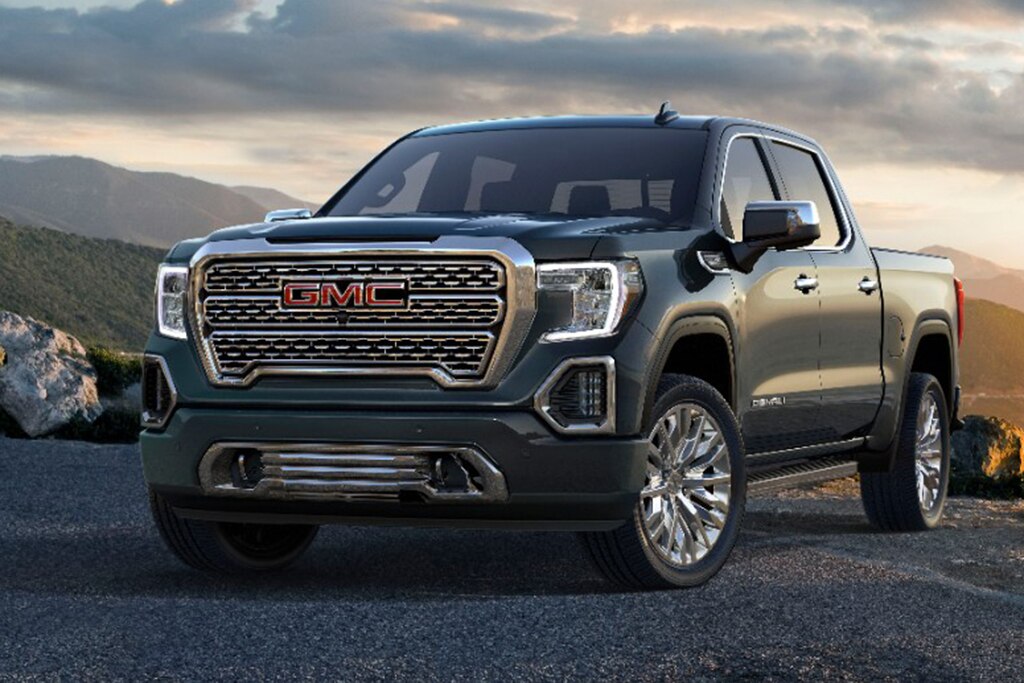 The 2021 GMC Sierra, like its cousin, the Chevrolet Silverado, is known for being among the most reliable and capable of pickup trucks. Inside, you'll be impressed with excellent ergonomics and tactile controls. The upscale cabin is enhanced with a long list of options and upgrades. Entertainment highlights include a Bose audio system, a built-in Wi-Fi hotspot, and an available Bluetooth speaker system in the tailgate, all of which can make the pre-game experience more lively and exciting. The Sierra's full-size bed provides excellent room for your coolers and grilling supplies and features an innovative six-function MultiPro tailgate, which utilizes specially-designed hinges to improve second-tier loading/unloading and overall bed access.
There's a capable V6 engine mated to the 6-speed automatic transmission to get you to the stadium lot. Those requiring heavier duty towing (for an overnight trailer, perhaps) will want to go with one of the Sierra's more potent V8s, each managed by an 8-speed automatic. There's also a turbocharged 4-cylinder and a turbo-diesel inline-6, both of which return good fuel economy. A host of trailering options also make the Sierra an easy pick when pulling a trailer. The 2021 GMC Sierra starts at $31,795. See GMC Sierra 1500 models for sale
7. 2022 Subaru Outback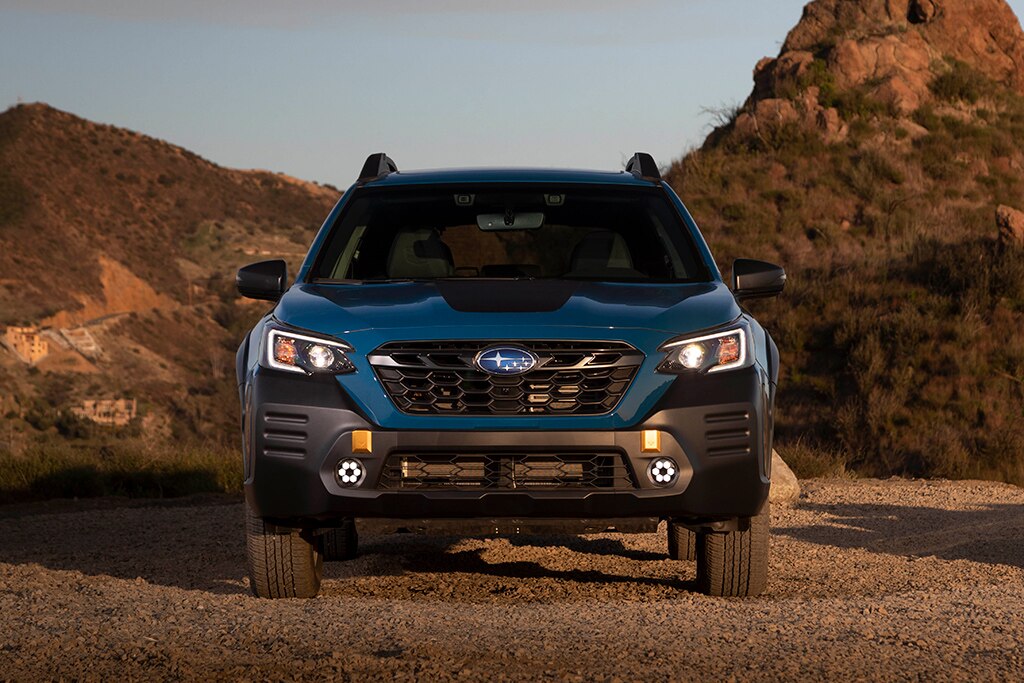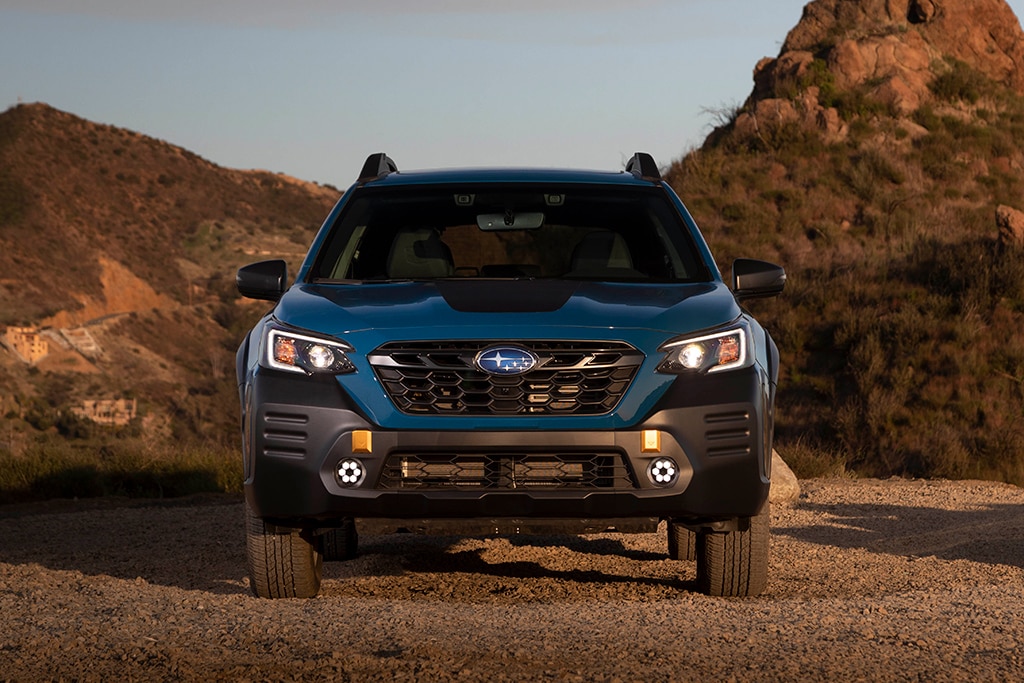 Sure, this surefooted and capable crossover may be all about venturing out into the wild thanks to a sophisticated AWD system that Subaru has spent decades perfecting. And yes, this AWD prowess makes the Outback a true champion in cold and snowy climates. But it's this crossover's wagon-like practicality and low, wide cargo floor that make it the right vehicle for weekend tailgating.
Not too big, not too small, the Outback is just right for a party of four or five to transport all their grilling supplies, chairs, and food, with room left over for bean bag toss. While driving to the pre-game festivities, the Outback displays a balanced ride and handling experience and a well-weighted steering system. There are two engine offerings under the hood, including a lively turbocharged powerplant. With an abundance of standard and optional features, the 2022 Subaru Outback starts at $26,945. See Subaru Outback models for sale