July 4th is a popular time to shop for a car and there are usually a lot of great car deals to be found. While we generally tell people to shop when the crowds are thin, there is some wisdom to shopping during a big holiday since the dealerships and automakers use the holiday as a way to run attention-grabbing sales, specials, and low–price leases. Here is our list of the best Fourth of July new car deals.
Offers can vary by region, so check the manufacturer's website for availability and details before visiting a dealer.
Tax, title, license, shipping, and other fees are not included in the prices listed here.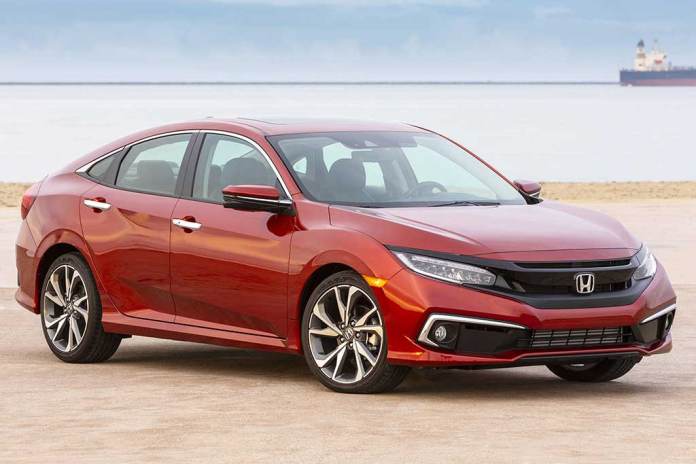 Honda's well-deserved reputation for reliability is one of the main reasons we're featuring it here. Also, it's a good deal. We always say shoppers should put down as little money as possible when leasing and this Honda Civic lease is a perfect way to put that in action.
MSRP: $21,605
Lease offer: $0 down and $240/month for 35 months
Expires: 7/6/2020
Find a Honda Civic For Sale near you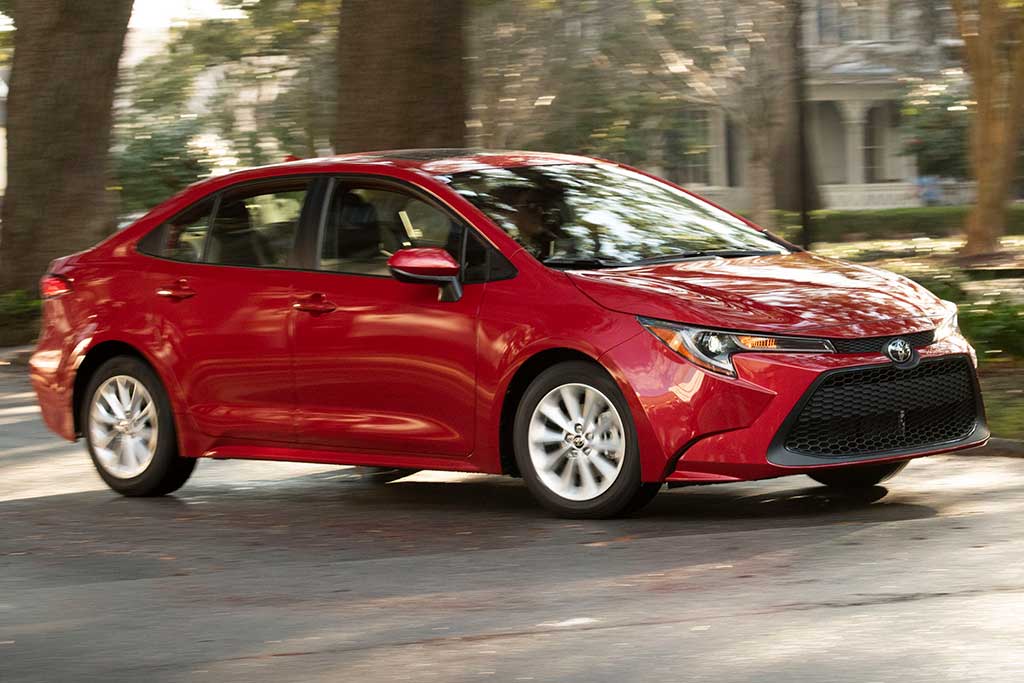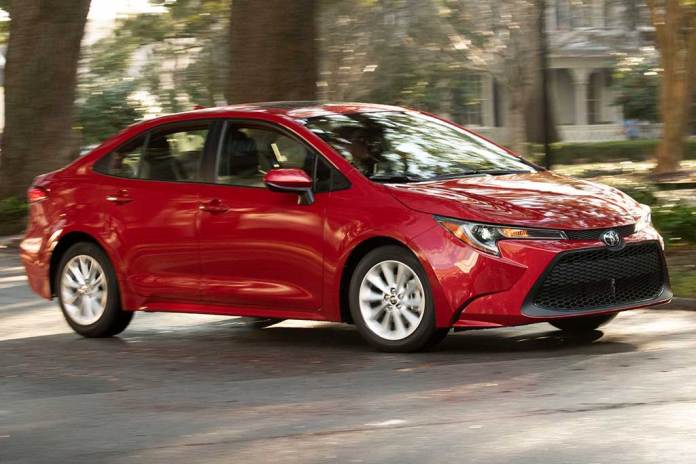 If haven't been paying attention to the Toyota Corolla, we don't blame you. It's been a value-oriented, ultra-reliable car and not much more. However, the car gets a total makeover for 2020 and the result is a more attractive small car that is nearing the premium end of the spectrum. There are two distinct versions of the Corolla here. The LE is nicely equipped and good for commuters or students. The SE has a bit of a sporty vibe with nicer wheels and a cooler look overall. If it's our choice, we'd be getting the SE for only an extra $10 per month.
MSRP: $20,050 for the LE
Lease offers: Corolla LE for $209 per month for 36 months with $1,999 down; Corolla SE for $219 per month for 36 months with $1,999 down
Expires: 7/6/2020
Find 2020 Toyota Corolla models For Sale near you
We know what you're thinking – "If I'm going to get a Jeep, it's going to be a Wrangler." Fair enough. However, many versions of the Wrangler are quite pricey. As a lower-cost alternative, we suggest the Renegade. It looks like a Jeep, has cool Jeep features like a removable roof (optional), and is more comfortable for everyday driving than a Wrangler. The Renegade also has cool color choices and several compelling option packages.
The Renegade has both a lease and a money-saving purchase option. While one or the other might be right for you, we think the 0 percent interest is the best of the two options. Remember, you do need really good credit to qualify for those low-interest loans.
MSRP: $26,140
Current offer: 0 percent interest for 72 months
Lease offer: $193 per month for 42 months with $3,799 down
Expires: 8/3/2020
Find a Jeep Renegade Latitude for sale near you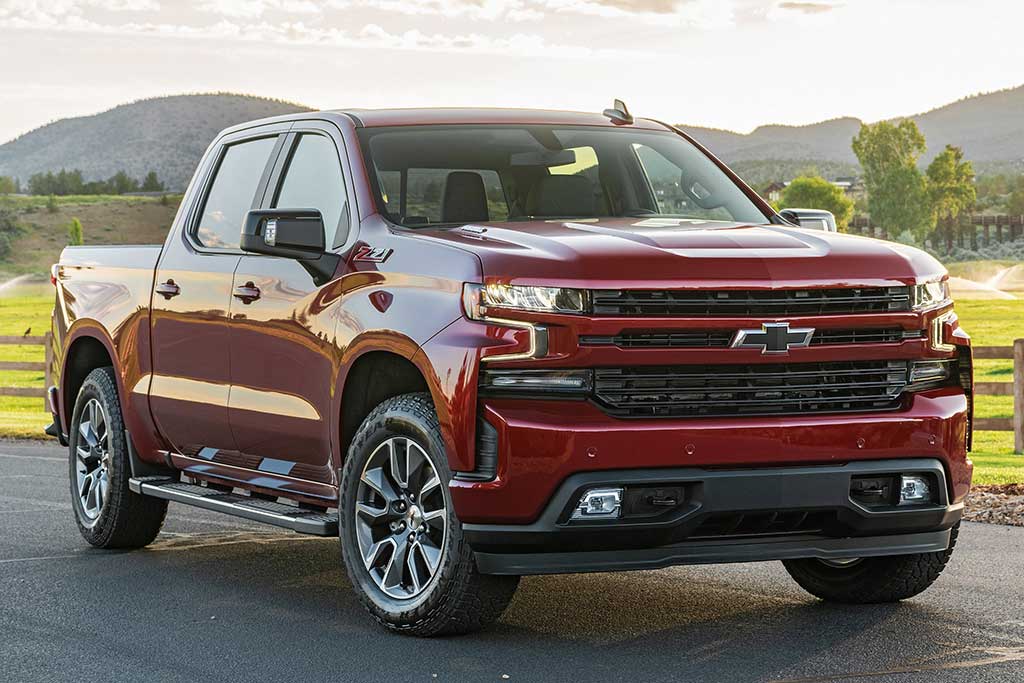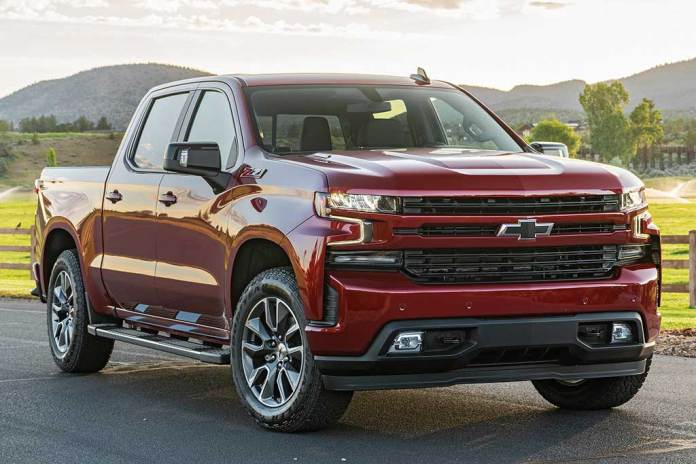 Redesigned in 2019, the highly capable Chevrolet Silverado can tow up to 13,400 pounds. There are luxury, value, on-road, and off-road models to choose from and prices for a wide range of buyers.
MSRP: $41,895
Lease offer: $0 down and $339/month for 38 months
Expires: 8/3/2020
Find a Chevy Silverado 1500 for sale near you
The Hyundai Elantra is a small sedan that has gradually built up a reputation for good, comfortable transportation for a reasonable price. Many owners comment on the car's reliability and Hyundai's new car warranty is spectacular with the powertrain being covered for 10-year or 100,000 miles. One thing to note here, the monthly payment is really low but the cash out of pocket upfront is on the higher side for an economy car. A
Although we've listed a lease below, buyers with excellent credit can get a 1.9 percent interest rate on loan up to 60 months. If you can make the payment work, this might be better than leasing.
MSRP: $19,300
Lease offer: $3,129 down and $149/month for 36 months
Expires: 7/6/2020
Find a Hyundai Elantra for sale near you
The Ram 1500 is both capable and luxurious, with excellent towing and hauling capability. If you want a Ram diesel, this is a great opportunity to get one. Get up to $9,000 cashback on the previous-generation Ram Crew Cab with the EcoDiesel.
MSRP: $47,195
Current offer: $9,000 cashback
Expires: 8/3/2020
Find a 2019 Ram 1500 for sale near you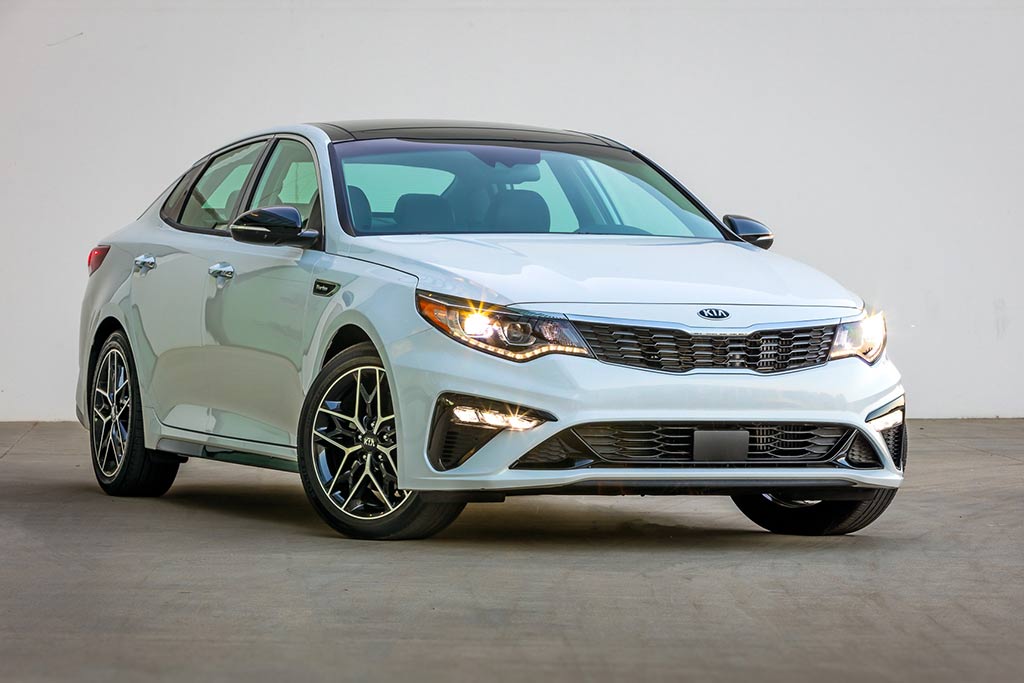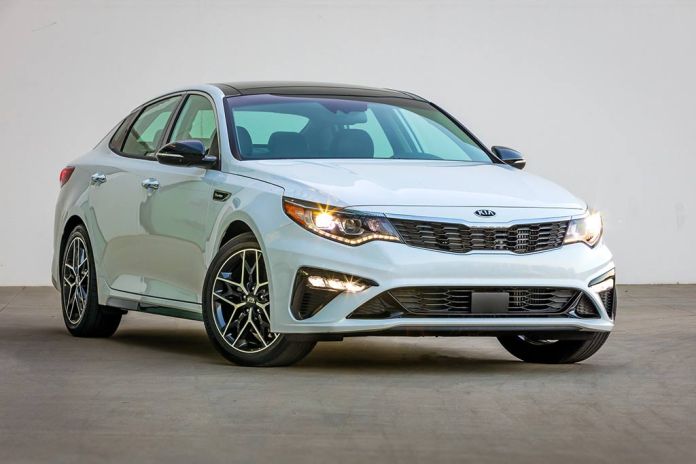 The Kia Optima delivers on features and bang for the buck in a big way. That it happens to look good in the process is the icing on the cake.
MSRP: $24,355
Lease offer: $2,987 down and $159/month for 36 months
Expires: 7/6/2020
Find a Kia Optima for sale near you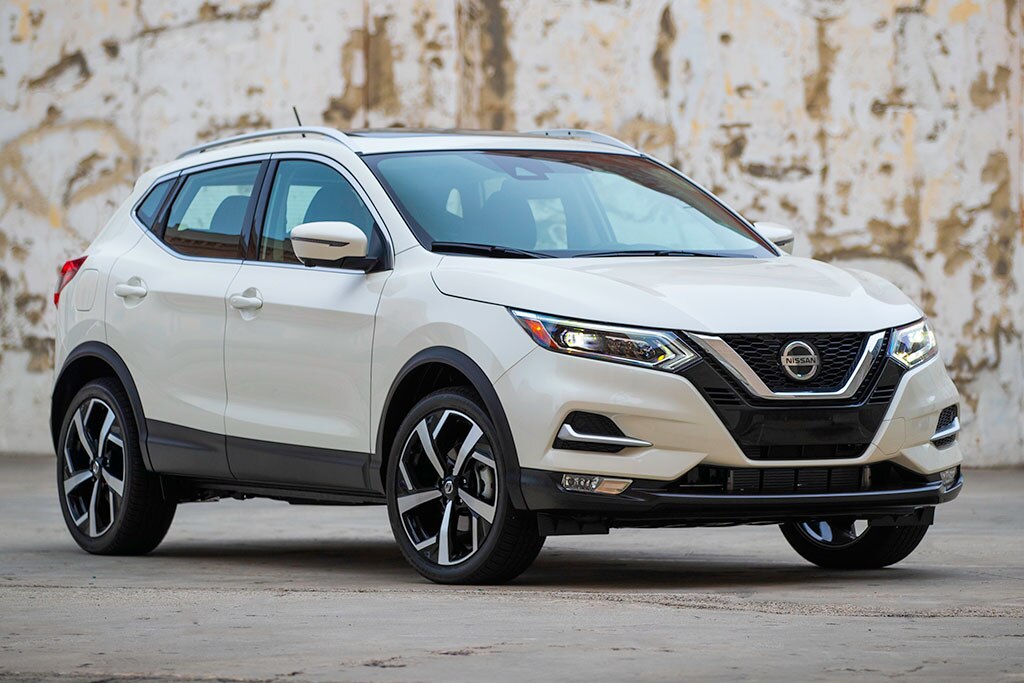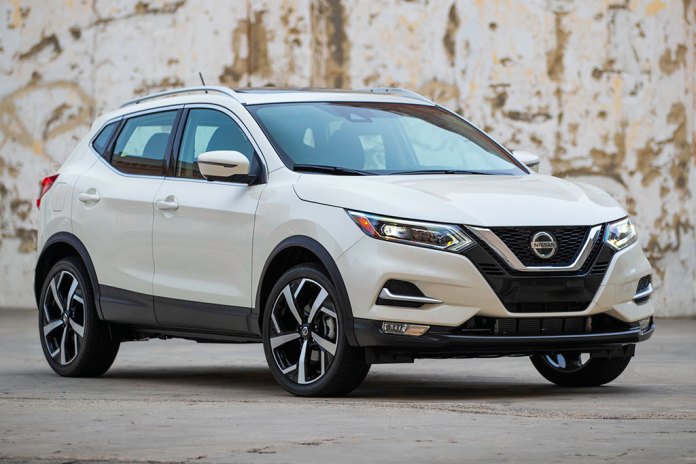 The subcompact Rogue Sport is designed for those who don't need a big SUV but still want to carry cargo. This holiday weekend, you can get cash back, plus deferred payments and payment relief.
MSRP: $24,335
Current offer: $3,000 cash back
Expires: 7/6/2020
Find a Nissan Rogue Sport for sale near you
Buick's Envision is as comfortable and quiet as you'd expect, and a compelling alternative to small luxury SUVs like the Acura RDX. One thing we really like about the Envision is that it's sized just right. While not as luxurious as crossover SUVs like the Lincoln Corsair, the Envision is a good premium car and can be had with features like and hands-free rear liftgate, blind-spot alert, all-wheel drive, and forward-collision warning. This July 4 deal is specifically for the Envision Premium with all-wheel drive.
MSRP: $45,360
Current offer: $6,794 cash back
Expires: 8/3/2020
Find a Buick Envision for sale near you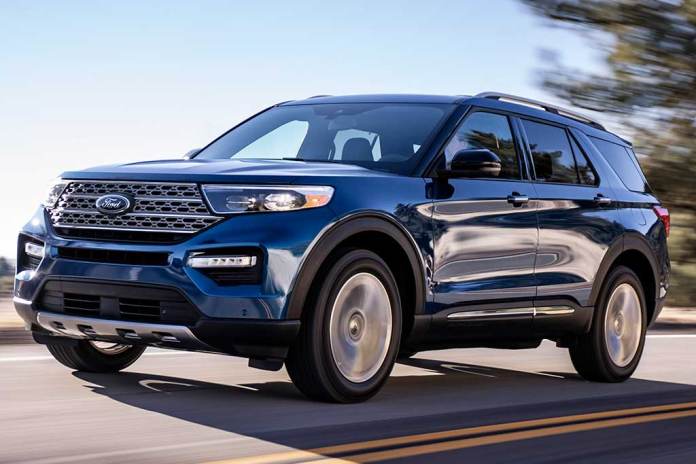 With seating for seven, upscale design, and a wide range of trim levels, the new-for-2020 Ford Explorer continues to be a popular choice for families. The Explorer is an attractive alternative to a minivan.
MSRP: $37,920
Lease offer: $4,389 down and $269/month for 36 months
Expires: 7/6/2020
Find a new Ford Explorer for sale near you