In the alphabet soup of automaker in-house tuning arms, it can be easy to forget Nismo, or Nissan Motorsports International. Nismo dates back to the 1980s and certainly, its best-known efforts include amped-up versions of the GT-R supercar and the sporty Z coupe.
In certain global markets, Nissan has even doled out Nismo versions of its Micra and Note minicars as well as — get this — the Patrol SUV, a model sold here in the U.S. as the Nissan Armada. A new Patrol Nismo geared at the Middle East boasts nearly 430 horsepower and a street-oriented suspension.
But it wasn't that long ago that Nissan toyed with far more Nismo variants in the U.S., too. Here's a quick drive down Nismo Memory Lane — well, not literally, since none of these were especially sporty.
2005-2007 Nissan Frontier Nismo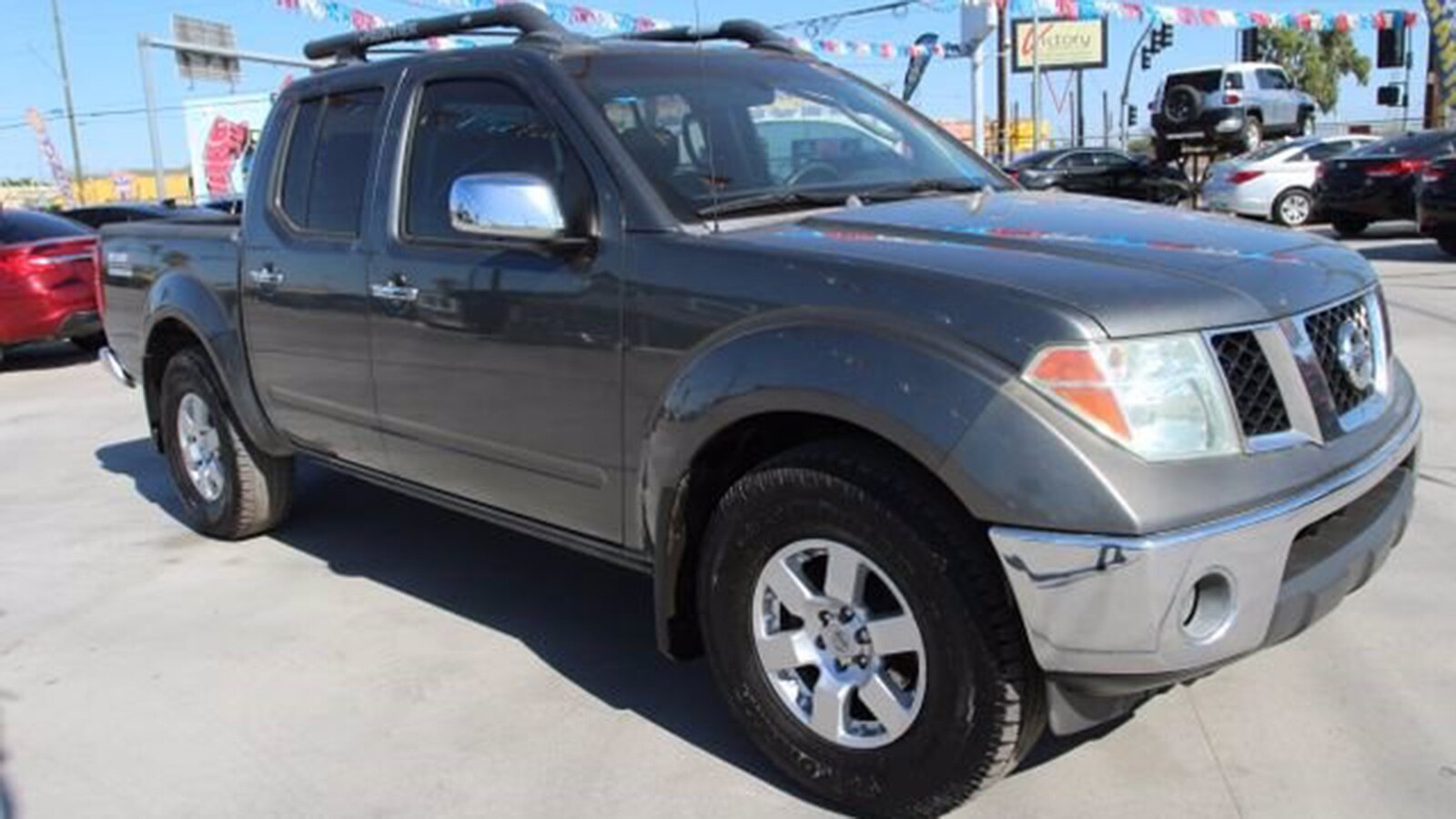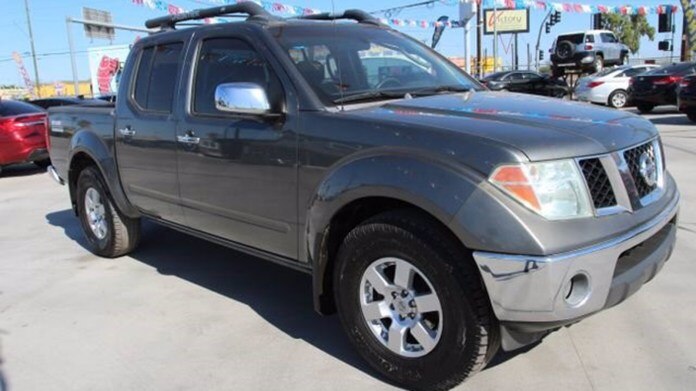 When Nissan redesigned the Frontier pickup for the 2005 model year, the automaker christened the most off-road-oriented version as the Frontier Nismo. Offered in both rear- and 4-wheel-drive configurations, the Frontier Nismo built on the mid-level SE trim with traction control, a locking rear differential, skid plates, and a chunky suspension with Bilstein shocks. There were no performance upgrades, though the 265-horsepower 4.0-liter V6 was strong for its time.
The package was something of a bargain, though it initially came only with a 5-speed automatic transmission. Back in 2005, Nissan charged just $27,300 or so for a Frontier Nismo crew cab with 4-wheel drive.
Today, you can buy a 2021 Frontier Pro-4X that follows the exact same mold (albeit with a new 3.8-liter V6). Plan to pay around $39,000 for one, though. Nissan offered the Nismo package between 2005 and 2007, and they're easy to find used today. Here's a nice gray one in Phoenix for less than $9,000. Find a Nissan Frontier for sale
2013-2017 Nissan Juke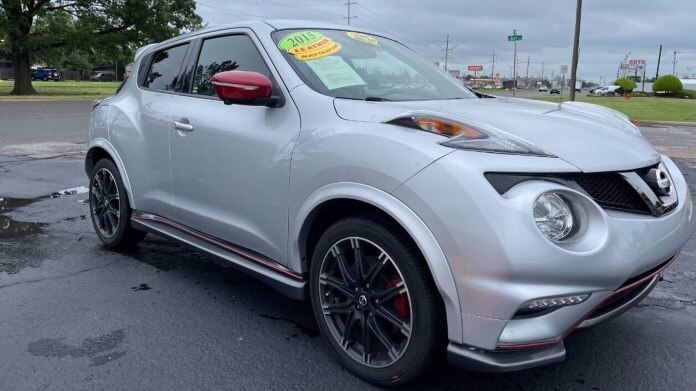 Remember when Nissan was the quirkiest mainstream automaker? It wasn't very long ago that the company's showrooms were filled with boxy cubes, oddball Maximas with coin-slot sunroofs, and avant-garde Quest minivans. The reptilian Juke certainly fit that mold. Even in base form it was entertaining if not exactly polished. But the Nismo added nearly 200 horsepower (upgraded to 215 hp in the Nismo RS) plus a buttoned-down suspension.
Nah, it wasn't quite the Juke-R sold in Europe (with a GT-R engine rated at 545 hp!), but the Juke Nismo was an expressive, fun little runabout. Today, they're something of a bargain. You'll want the Juke RS, of course, with its bolstered seats and 6-speed manual gearbox. Here's a silver one in Oklahoma City for less than $14,000. Find a Nissan Juke for sale
2017-2019 Nissan Sentra Nismo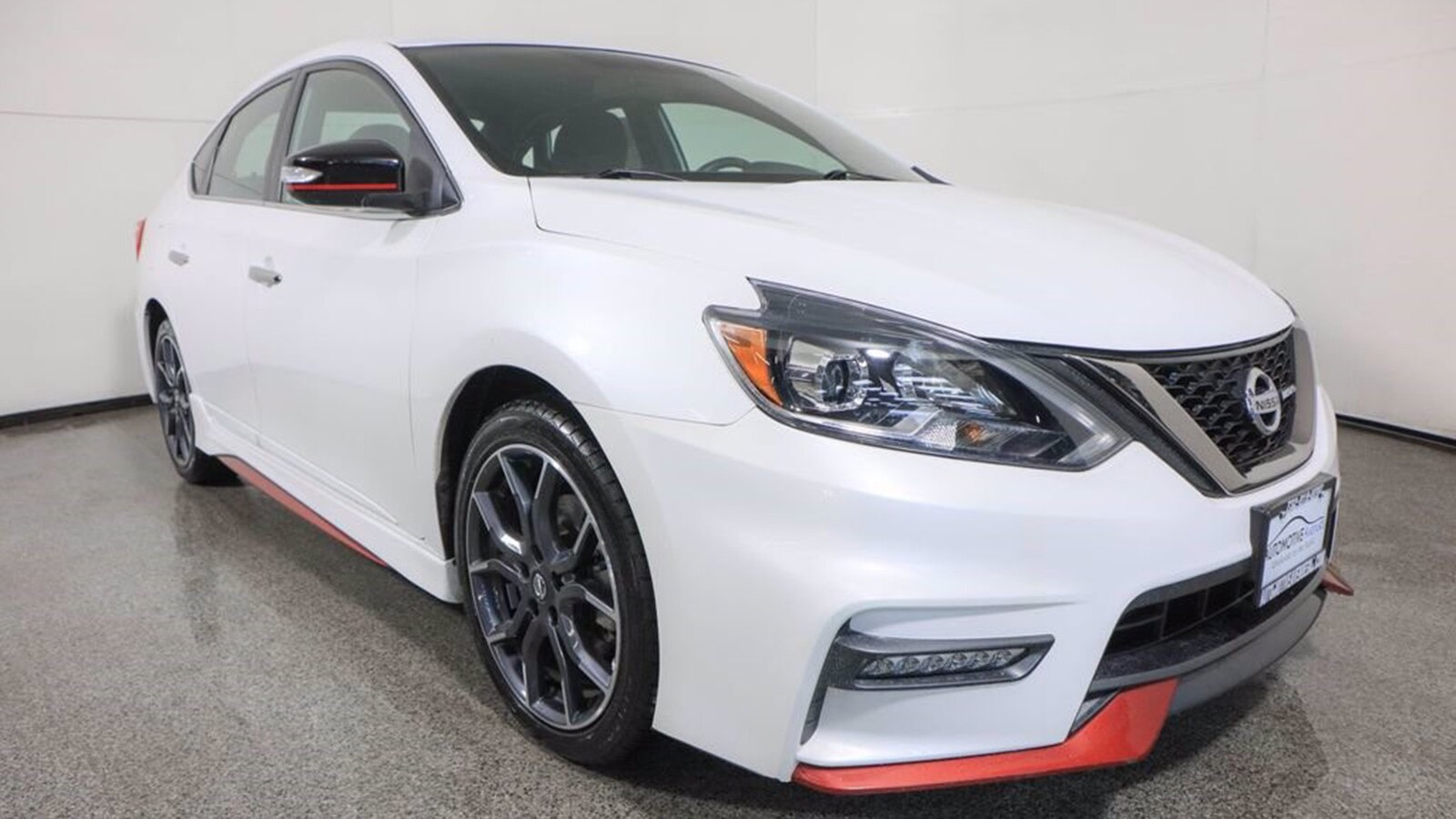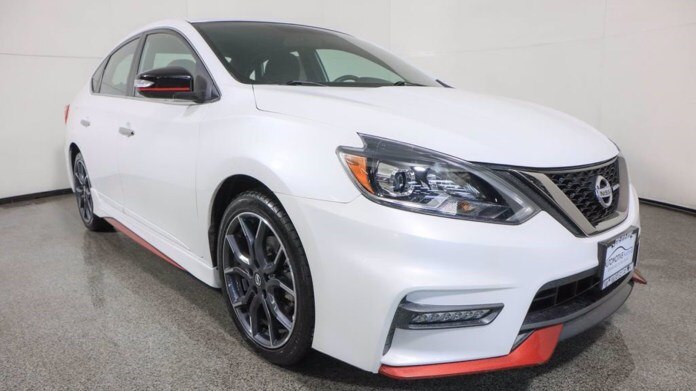 Nissan wanted to channel the zippy Sentra SE-R of the early 1990s when the 2017 Sentra Nismo debuted. Sportier? Sure. Sporty? Err, not so much. Sure, there was a 1.6-liter turbocharged 4-cylinder that could be paired with a 6-speed manual transmission (or, groan, a continuously variable automatic transmission). And the suspension was lowered, grippier tires were installed, and there were plenty of red exterior touches.
The Sentra Nismo never came across as a genuine compact sports sedan, though. Instead, it feels more like a small car with long legs for comfortable distance driving. The best news is that the Sentra Nismo is something of an obscure used car bargain. Here's a white one with a manual transmission for just under $15,600 at a Toyota dealer in California. Find a Nissan Sentra for sale