Not counting the last-built example that recently sold at auction for a hefty $48,000, it has been the better part of a decade since you could buy a new Saab and experience that new-car feeling in a quirky sedan, convertible or wagon with a center console-mounted ignition switch, NPR set to all six presets and an armrest perfectly situated for a tweed jacket with elbow pads.
Ah, Saab, how we miss you and the broad generalizations your independent ways encouraged. But fear not, liberal arts professor or aspiring architect! Autotrader is chock-full of low-mile Saabs for those still yearning for a brand that was arguably ahead of its time. Before we have a look at them, however, let's remember what happened to Saab.
Years before "crafted," "bespoke" and "hand-selected" were buzzy bywords — seriously, Arby's calls its sandwiches "hand-crafted" and don't judge me for knowing that — Saab was ahead of the game with innovative, unusual designs. Its hatchbacks were versatile, its convertibles were capable of 4-season fun and its turbo engines paved the way for every single automaker to realize the benefits of boost, when you need it.
The brand was a yuppie icon in the 1980s, both here and at home in Europe, but BMW and Mercedes-Benz had a broader reach and deep pockets, which led Saab to seek out a partner. General Motors stepped in to acquire half of Saab in 1990, and 10 years later the automaker was fully owned by Detroit. GM wasn't particularly hands-off, but the automaker did let Saab get away with some fun projects — the zippy 9-3 Viggen for 1999 and its first foray into all-wheel drive about a decade later. When GM's finances hit the skids during the Great Recession, Saab was sold to Dutch boutique supercar outfit Spyker, which tried its best but wound up selling what was left to a Chinese firm that now builds Saab-ish electric cars in Sweden and exports them to Asia. The Saab name is gone from cars, at least for the foreseeable future.
Here's a look at five unique, low-mile Saabs currently on Autotrader in case you're feeling nostalgic.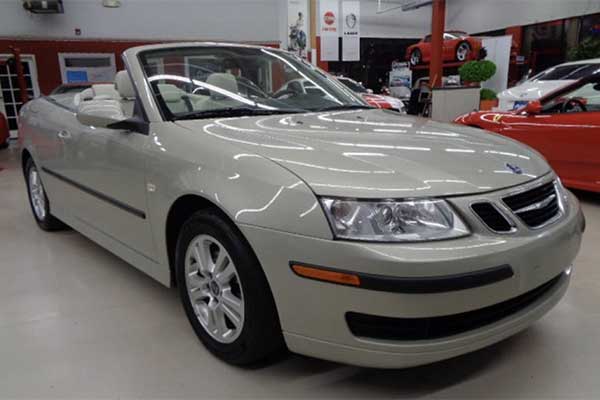 2007 Saab 9-3 2.0T Convertible
Smoke beige may not be the most evocative shade, but with just 17,000 miles, this 2007 9-3 drop-top has plenty of life left. GM's influence is obvious in this one: Note the radio head unit, which is almost identical in design to that used in the Chevy Impala police car that pulled you over last week. Find a Saab 9-3 Convertible for sale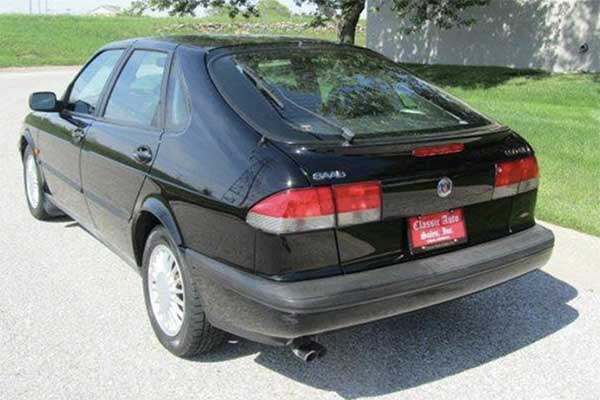 Second-generation Saab 900s are a rare sight in any condition, let alone with just 35,000 miles showing. This example comes from the second year of production and features the GM-sourced 2.5-liter naturally aspirated V6 teamed with a 4-speed automatic transmission. The combination was smooth but short on character, and it didn't last long. Find a Saab 900 for sale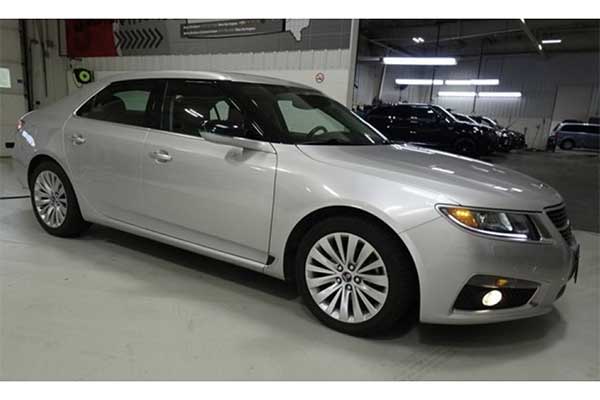 Saab redesigned its big sedan for the 2011 model year, and while it boasted airplane-inspired styling and turbo power, underneath it was related to the Buick LaCrosse. You won't know that from behind the wheel. The second-gen 9-5 is a massive car that's remarkably nimble, but oh how those GM bits are absolutely everywhere. Still, with just shy of 39,000 miles showing, this silver V6 turbo one has to be one of the best available. Located in Cedar Falls, Iowa, for $23,000, it's just a short drive away from the Saab Heritage Museum in South Dakota (yes, really). Find a Saab 9-5 for sale
The 9-5 replaced the venerable 9000 in 1999, and then it continued largely unchanged for more than a decade. That's at least two cycles for most automakers, though Saab GM did update the car with chrome headlights (nicknamed "Dame Edna" by its fans and detractors) in 2006. This silver one has covered just 45,000 miles, and its big, cushy leather seats look like they're ready for decades more driving. Find a Saab 9-3 for sale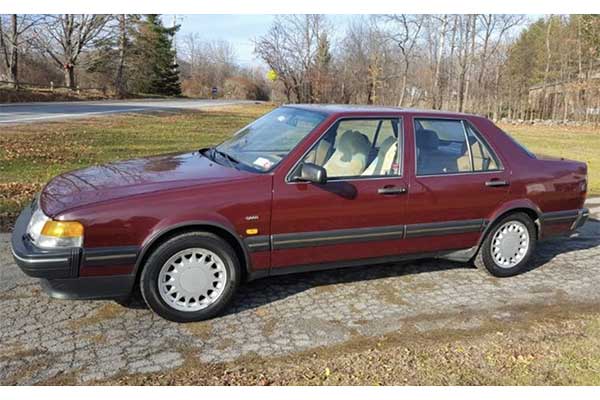 Feeling really nostalgic? How about this burgundy 9000 sedan, which has covered about 2,000 miles annually over the last 30 years? The 9000 was a revolution for Saab when it bowed for 1986 in the US with its ultraspacious interior, refined demeanor and slick turbo power. This one's an unusual sedan — kind of understandable, given the hatchback was both more utilitarian and a lot better looking — but it has been preserved exceptionally well. At more than $33,000 new in 1990, it was an expensive object — and it was obviously treated as such. Find a Saab 9000 for sale
MORE FROM OVERSTEER
Video | GM Was Brilliant to Bring Back Hummer But Should Also Revive the Typhoon
5 Great 1980s SUVs for Sale On Autotrader
Autotrader Find: 1989 Mitsubishi Precis for $2,475