If you're looking for a bargain Lamborghini, the Gallardo is your best option. In fact, the cheapest Lamborghini currently listed for sale on Autotrader is this 2007 Gallardo Spyder, though it still commands an asking price of $89,000.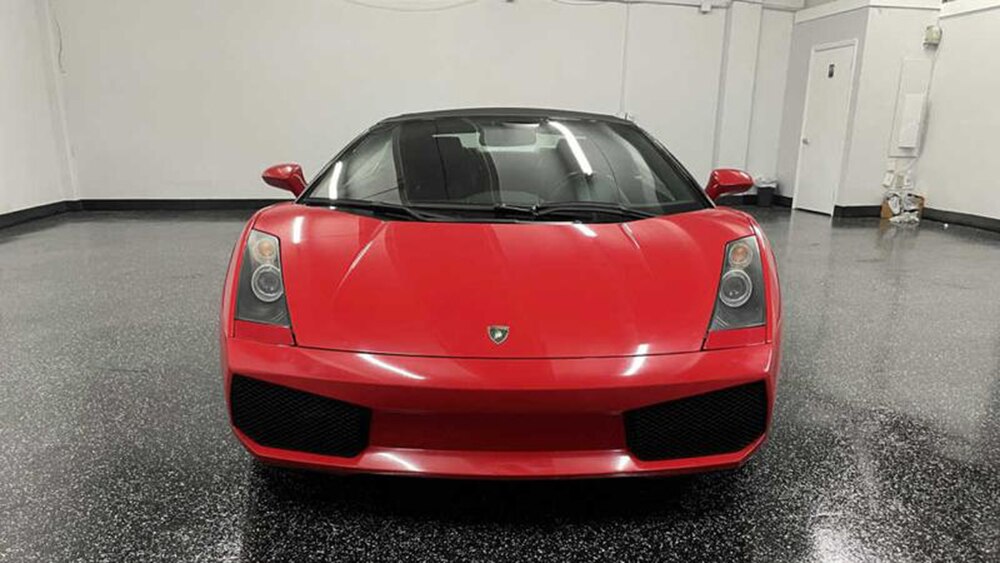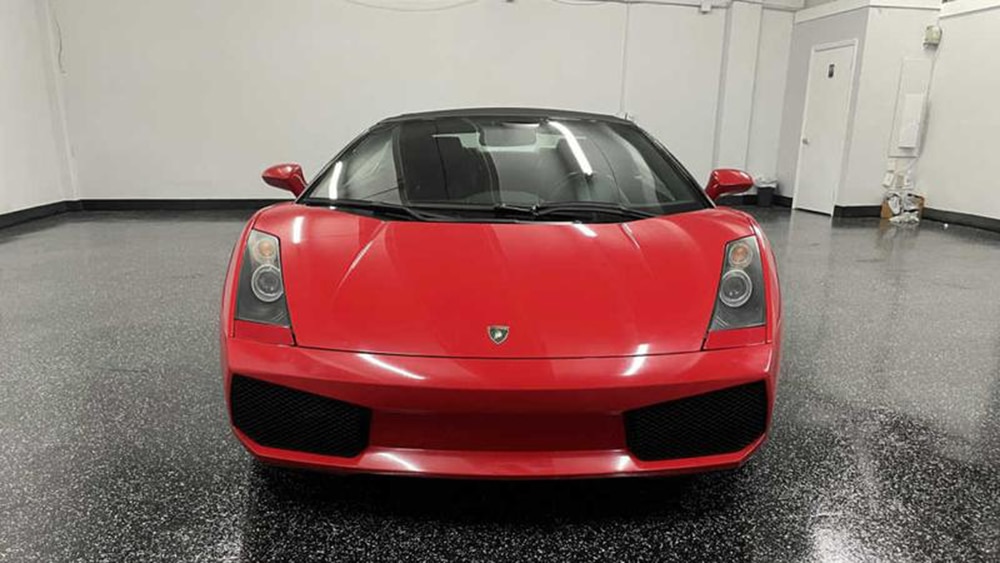 The Gallardo was sold from the 2004 through 2014 model years, an 11-year run. It was developed alongside the wildly successful Audi R8, and the two vehicles share a mid-engine platform and V10 engine. While that platform can be configured with rear-wheel drive, the vast majority of Gallardo and R8 models come with all-wheel drive. The Gallardo's 10-cylinder engine displaces 5 liters, and for the 2007 model year, put out 513 horsepower and 376 lb-ft of torque. This engine was mated with either a 6-speed gated manual or a 6-speed "e-gear" automated manual transmission. The Gallardo Spyder introduced for the 2007 model year features a retractable soft-top.
You'd expect the cheapest Gallardo on Autotrader to be a coupe since convertibles are generally more expensive. But this one's a red convertible with a black interior and apparently zero modifications, and it's priced lower than any other clean-title Lamborghini currently listed.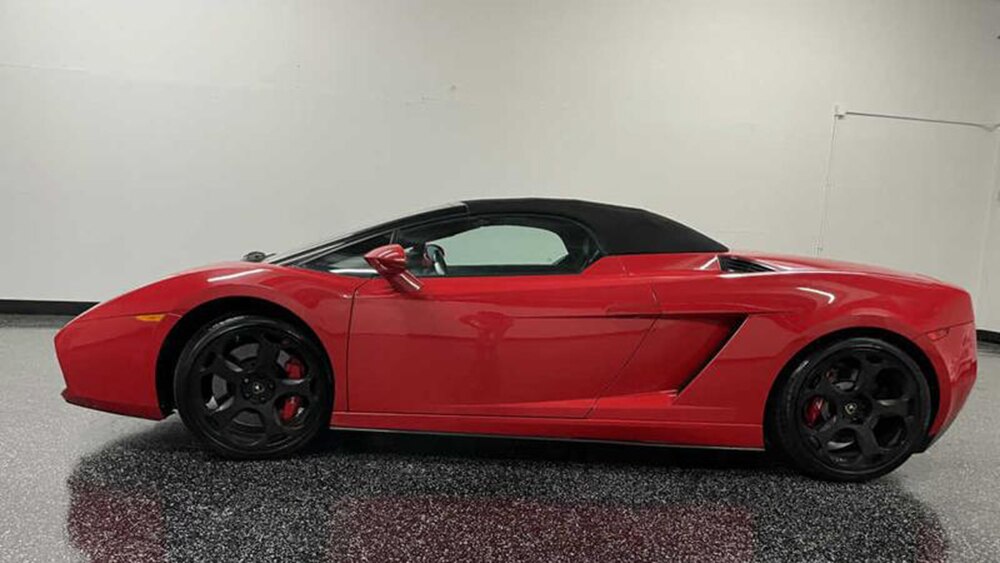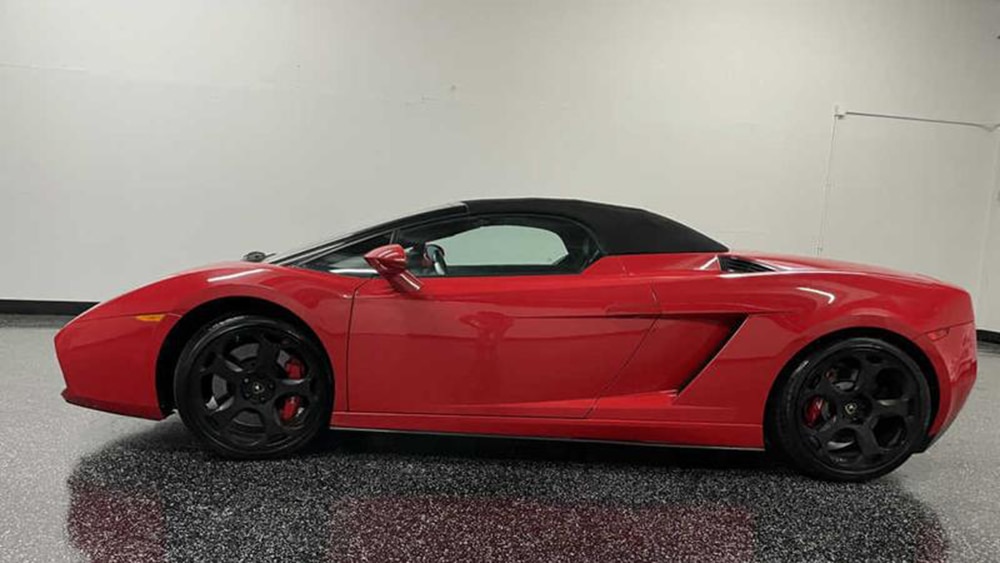 This Gallardo Spyder comes with a reasonable 52,825 miles on the odometer, which works out to a little over 3,500 miles added every year since it was new. According to the attached AutoCheck history report, the lowest-priced Lamborghini on Autotrader has gone through a total of four owners, which isn't uncommon for a Lamborghini. However, the most discerning buyers will be hoping to find a one- or two-owner example. After bouncing around Oregon, Texas, Pennsylvania, and Ohio until mid-2009, this '07 Gallardo Spyder spent the last 12 years in the warm-climate states of Florida and California. If you've got around $90k to put toward a sports car and are tempted by the idea of a Lamborghini, this 2007 Gallardo Spyder fits the bill. See Lamborghini Gallardo Models for sale
Related: