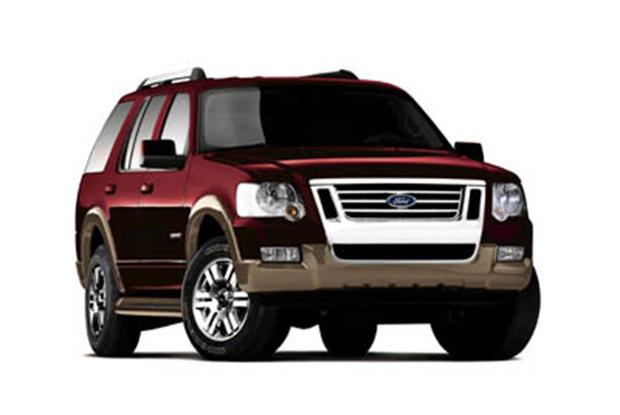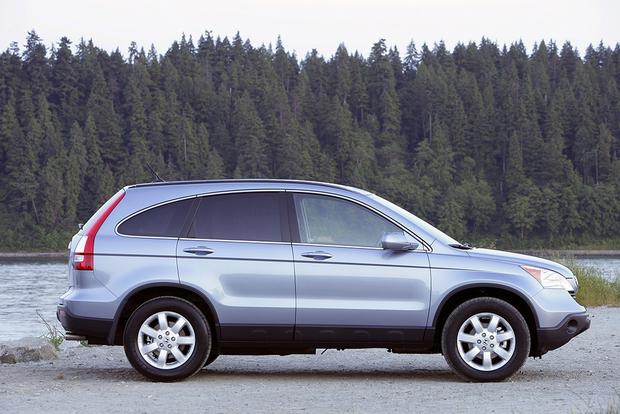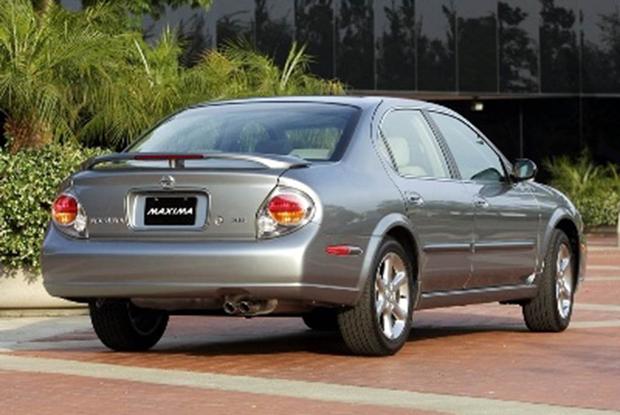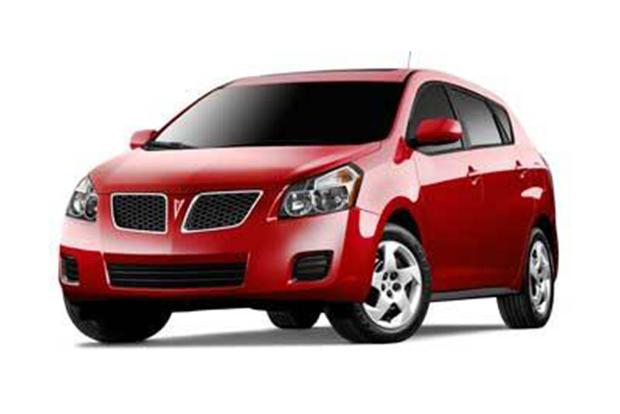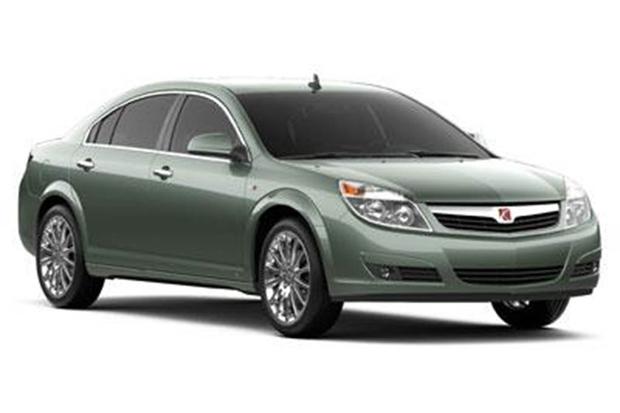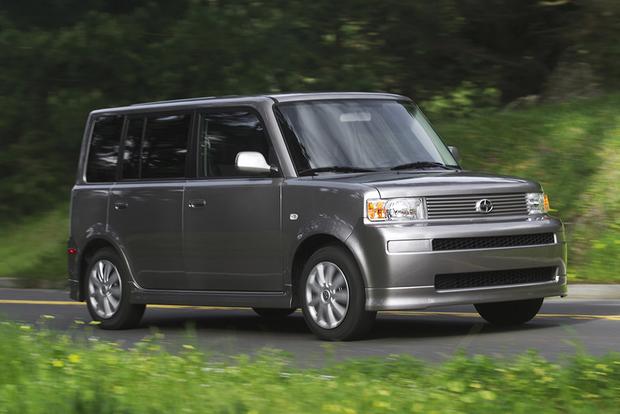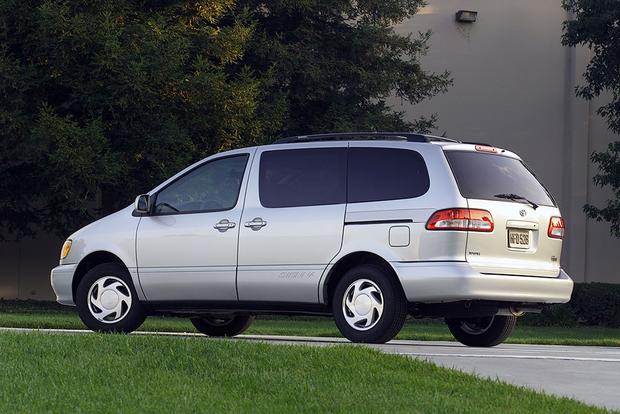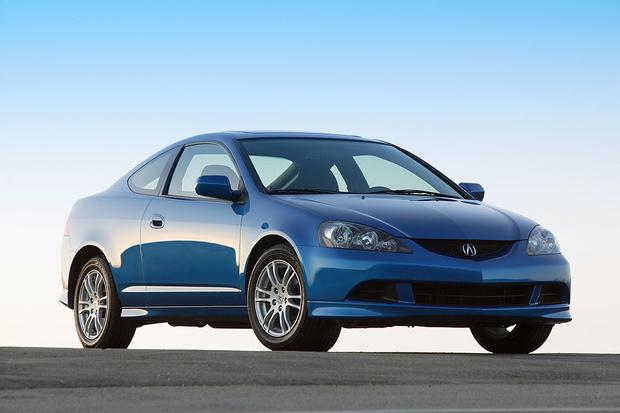 Thousands of car shoppers are searching for a great used car on a tight budget. But which models are actually worth considering? To help you understand which ones are worth a look, we've rounded up nine of our favorite used cars you can buy today for $6,000 or less -- and we've included an explanation of why each one has made the list.
2002-2006 Acura RSX
The Acura RSX is a sporty coupe that combines strong reliability and an excellent driving experience with a budget price tag. Two engines were available: a 160-horsepower 4-cylinder and, in Type-S models, a more muscular 200-hp 4-cylinder. Both engines are surprisingly spry and relatively fuel efficient, with base models returning 27 miles per gallon in the city and 34 mpg on the highway. We also appreciate the RSX's handling, which is quite agile for a front-wheel-drive car. Given its Acura roots, the RSX boasts impressive levels of available equipment, including leather upholstery, alloy wheels, automatic climate control and a power sunroof. Most importantly, it's easy to find an RSX today for less than $6,000.
1999-2006 Chevrolet Silverado
If you're looking for a used pickup truck at a bargain price, few are as tough as the Chevrolet Silverado. Likewise, few trucks are as modern: The Silverado's archrival Ford F-150, which came out for 1997, offers a more archaic design with a less refined pickup experience. Of course, the Silverado offers every possible body style, ranging from a regular cab to a crew cab, and from a short bed to a long bed. For shoppers who have major towing or hauling needs, the truck also offers a wide range of engines, going all the way up to a bulky 345-hp 6.0-liter V8. Best of all, it's easy to find one for under $6,000.
2002-2007 Ford Explorer
The 2002-2007 Ford Explorer offers family-car sizing at a reasonable price. Available with V6 or V8 engines, the Explorer boasts a huge interior, a comfortable ride and a commanding driving position. While gas mileage isn't a strong suit, the SUV should have no trouble carrying around your whole family or all of your friends. We do, however, suggest avoiding stripped-down base models, which can do without common essentials. We'd also skip the impractical 2-door Explorer, which rides on the previous model's mediocre platform. Follow that advice, and the Explorer is a lot of car for $6,000 or less.
2002-2006 Honda CR-V
Although you may have to settle for an earlier model in order to find a 2002-2006 CR-V for $6,000 or less, we strongly suggest considering the compact SUV. One reason for that is gas mileage; the 2002-06 CR-V offers an impressive 20 mpg city/29 mpg hwy -- not bad for an SUV that's available for around $6,000 or less. The CR-V is also reliable, earning high marks for its durability and dependability. But most importantly, the CR-V is extremely practical, combining its excellent gas mileage and top-notch reliability with a reasonably large cabin, a tall seating position and a spacious cargo area. Overall, the 2002-2006 CR-V is one of our favorite used cars.
2000-2003 Nissan Maxima
The 2000-2003 Nissan Maxima is our favorite full-size sedan that's available to drivers with a $6,000 budget. It manages to combine a roomy feel (it's larger than a typical midsize model like a Toyota Camry or Honda Accord) with speed (a powerful V6 is standard -- first with 222 hp and then with 255 hp). It boasts a high level of comfort and reliability, too. We also like its impressive trunk space and standout styling, which differs from a lot of late-1990s/early-2000s midsize sedans. Also, for drivers who want luxury, the Maxima offers that too, touting an available leather-trimmed GLE model with a power sunroof and alloy wheels.
2003-2008 Pontiac Vibe
Don't be scared off by its defunct Pontiac nameplate. Under its skin, the Pontiac Vibe is all Toyota. It shares its mechanical components with the Toyota Matrix. In fact, the Vibe uses a Toyota-sourced 1.8-liter 4-cylinder engine, which offers impressive reliability and gas mileage that reaches as high as 30 mpg city/36 mpg hwy. Better yet, the Vibe also offers a performance model and all-wheel drive for car shoppers in the snowbelt. We love its practical, hatchback body style and the fact that it's easy to find a nice Vibe for under $6,000.
2007-2009 Saturn Aura
Although you might not think you'll be able to find a modern midsize sedan for under $6,000, the Saturn Aura proves otherwise. Yes, it's made by the now-defunct Saturn brand -- but don't expect sourcing parts to be a problem. That's because the Aura shares all its major pieces with the popular Chevrolet Malibu, including its engine and transmission. The Aura boasts cleaner styling, a handsomer interior and a smoother ride than the Malibu does, which makes it our pick for shoppers who want a fairly new midsize sedan at a budget-friendly price.
2004-2006 Scion xB
The first-generation Scion xB might look like a box on wheels, but for drivers interested in a reliable used car with reasonable pricing and a cavernous interior, few vehicles fit the bill like the xB. The 5-door Scion also offers reasonable fuel economy of 30 mpg city/33 mpg hwy, along with a comprehensive culture dedicated to modification and customization for drivers who want to give their hatchback a unique look. No, it may not be traditional, but as $6,000 cars go, it's hard to think of many other new models that offer more practicality or more individuality.
1999-2003 Toyota Sienna
If you're interested in a family hauler for $6,000 or less, we strongly recommend the 1999-2003 Toyota Sienna. Designed to replace Toyota's archaic Previa, the Sienna offers all the comforts you'd expect from a modern minivan, including dual sliding doors, available leather upholstery and a rear-seat entertainment system. It also offers a powerful 210-hp V6, reasonable fuel economy of up to 17 mpg city/23 mpg hwy and excellent crash-test scores that rival some of the top family cars on the market. No, it's hardly a luxurious new minivan with ventilated seats and automatic sliding doors, but for $6,000, the Sienna has everything you could ever need in a family vehicle.