Although BMW has never really been considered a brand for "expensive collector cars" like Ferrari or Porsche or even Mercedes-Benz, that's changing. In recent years, certain BMW models have been appreciating in value — and certain others are poised to do the same. To provide some examples, I'm rounding up five collectible BMW models currently listed for sale on Autotrader that are likely to increase in price in the coming years.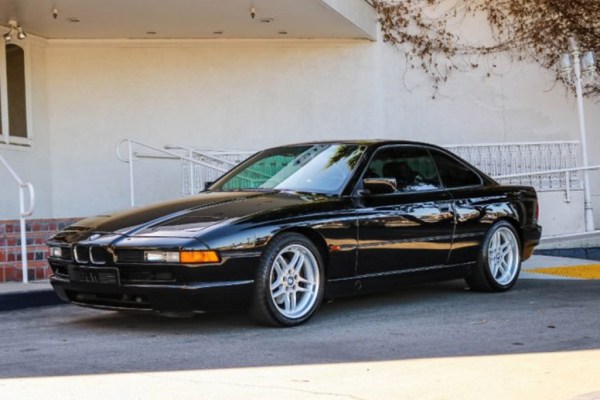 1994 BMW 850CSi
The BMW 850CSi was the ultimate iteration of the 8 Series — BMW's once maligned (but increasingly sought-after) full-size luxury sport coupe of the early 1980s. Powered by a 375-horsepower V12 mated to a 6-speed manual, the 850CSi touts some serious performance and gorgeous styling — and while this excellent 1994 model with 72,000 miles is listed at a steep $79,500 at Chequered Flag in the Los Angeles area, I suspect we'll look back on that price in a few years and laugh about how it used to be so cheap. Find a BMW 850CSi for sale
2001 BMW 740i M Sport
The "E38" BMW 7 Series, which was sold from 1995 to 2001, is generally considered one of the most attractive sedan models — and most people who believe that especially love the 2000 and 2001 "M Sport" models, which offered some sporty visual cues compared to more luxury-oriented versions of the E38 7 Series. Although I'm not sure if the E38 740i M Sport will shoot up in value like the other cars on this list, it definitely has a following — and this 2-owner 2001 model is an excellent example of the car in its desirable short wheelbase guise, offered by a private seller in New Jersey with just 85,000 miles and an asking price of only $10,500. Find a BMW 740i for sale
2001 BMW M Coupe
The BMW M Coupe — affectionately dubbed the "clown shoe" by many, for its shape — has always held car enthusiasts' interest. In recent years, however, interest has increased — particularly in 2001 and 2002 models equipped with the powerful "S54" engine from the E46-era BMW M3. This 2001 M Coupe is offered with just 25,000 miles by Enthusiast Auto Group in Cincinnati, and the asking price is a high $79,990 — but this car appears absolutely perfect, and its desirability and unusual design ensures it'll continue to retain its collectability. Find a BMW M Coupe for sale
2003 BMW M5
The "E39" BMW M5 is one of the most-loved 2000s BMW models, if not the very most-loved — and this is a fantastic example: A relatively low-mileage M5 from the final model year, 2003, is currently being sold by the original owner. It's available in Napa, California, for $29,990 — a number we're all going to wish we had paid, given this car's classic styling, its relative simplicity and its desirable 6-speed manual transmission. While I suspect all older M5 models will increase in value, the E39 version will likely be the one that stands out above the rest. Find a BMW M5 for sale
2011 BMW 1 Series M
The BMW 1 Series M is my all-time favorite BMW. Unlike many other modern BMW models, which continue getting larger with each update, the 1M boasts a desirable small size. It was also only offered with a manual transmission, it didn't have excessive engine power and its production was impressively limited — meaning you're unlikely to encounter another one on the road. This 1M is offered by Bridge City Motors in Portland with a relatively high 43,500 miles at a reasonable $52,995 — still over the original MSRP, seven years after going on sale. Find a BMW 1 Series M for sale
Doug DeMuro is an automotive journalist who has written for many online and magazine publications. He once owned a Nissan Cube and a Ferrari 360 Modena. At the same time.
MORE FROM OVERSTEER:
There Is a Batmobile Tumbler For Sale on Autotrader
The Hyundai Galloper Was a Rebadged Mitsubishi Montero
Video | I Bought the Cheapest Chevy Corvette Z06 in the US