The Toyota 4Runner is now in its fifth generation, with a sixth generation undoubtedly looming in the near future. Later today, I'm going to take you on a tour of the coolest modern 4Runner — but before that, I'm ranking all five generations in order from best to worst. Here's my opinion on each of the 4Runner models we've come to love since its original debut in the 1980s.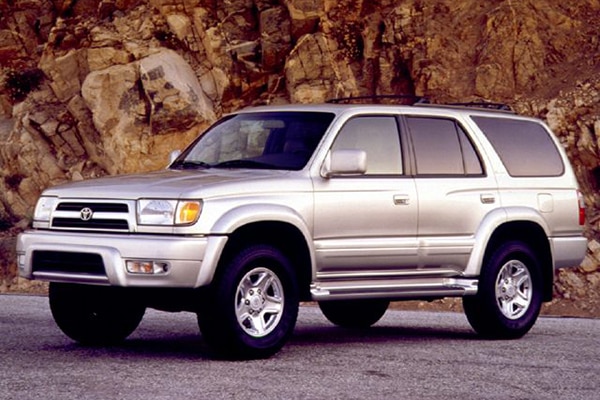 1. 1996-2002 4Runner (Third Generation)
Everyone's favorite 4Runner is the third-generation model, which was sold in the United States from 1996 to 2002. It wasn't the fastest 4Runner — two engines were available, a meager 150-horsepower 2.7-liter 4-cylinder and a 183-hp 3.4-liter V6 — and it wasn't the most capable 4Runner, either. But it was a practical, reliable vehicle with just enough equipment and solid enough construction to feel like a modern vehicle, which couldn't quite be said of its predecessor. Essentially, it's the "XJ" Jeep Cherokee of the 4Runner world.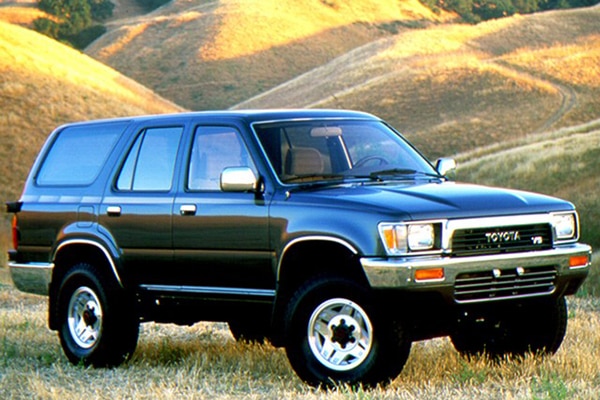 2. 1990-1995 4Runner (Second Generation)
The second-generation 4Runner is the model that brought the SUV into what we know today, taking it away from the trucky design of the original and turning it into something you could use off-road or on a drive to work. Although it came standard with a truly lethargic 115-hp 4-cylinder, a 150-hp V6 was optional and popular. The design carved out the basis for the 4Runner's appearance for the next decade, and a 2-door model was still available — though very rare.
3. 2010-present 4Runner (Fifth Generation)
Today's 4Runner sometimes takes flak for its increased size compared to prior models, but it's still just as capable — and just as simple, and just as dependable — as earlier versions. There's no automatic braking or adaptive cruise control, no turbocharging or high-end upholstery and trim. It's still a 4Runner, which is an impressive trait, considering that virtually every competitor to earlier 4Runner models has been redesigned on a carlike unibody platform (Chevy Blazer, Nissan Pathfinder, Ford Explorer) or cancelled altogether (Nissan Xterra, Isuzu Rodeo).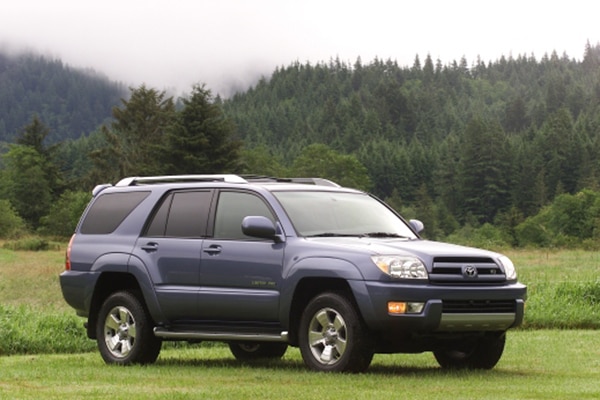 4. 2003-2009 4Runner (Fourth Generation)
The fourth-generation 4Runner is the only model ever to offer a V8, and it's the one that truly brought the 4Runner into the modern era, adding just enough modern technology and equipment to feel competitive in the early 2000s. However, the styling never caught on, and sales lagged considerably by the end of its run, owing to its rapidly aging design, the economic recession and increased fuel prices. I could see this era of 4Runner someday making a comeback with car enthusiasts like the third-generation model, but right now it's just a used car.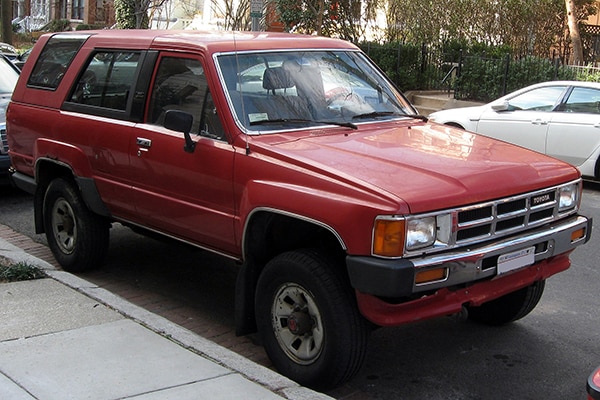 5. 1984-1989 4Runner (First Generation)
Although it's basically sacrilege to say the first generation of anything is the "worst," I think it applies here. The original 4Runner was slow, incredibly trucklike and not very desirable for most people. Some will insist that's the point — and those are the people who own original 4Runners. For the rest of us, who prefer even the slightest creature comforts, it's not for us — and if the 4Runner had stayed trucky and basic like this, I have no doubt its limited appeal would've ensured it never saw the 2000s.
Find a Toyota 4Runner for sale
Doug DeMuro is an automotive journalist who has written for many online and magazine publications. He once owned a Nissan Cube and a Ferrari 360 Modena. At the same time.
MORE FROM OVERSTEER:
The Early Chrysler LX Cars Aren't Aging Well
Video | Here's Why the BMW i3 Isn't Worth $50,000
Here Are the Cheapest Electric Cars For Sale on Autotrader