Car Review
2003-2006 Lexus RX 330: Used Car Review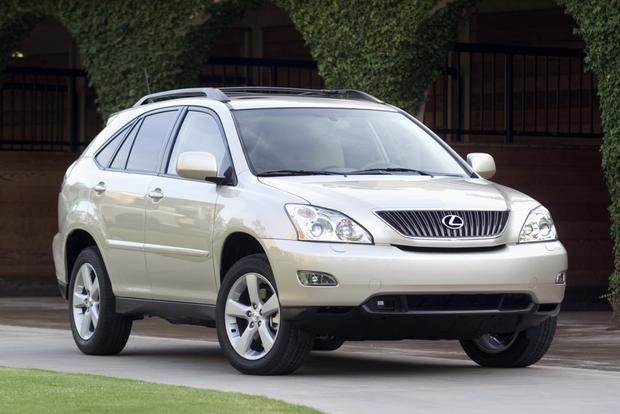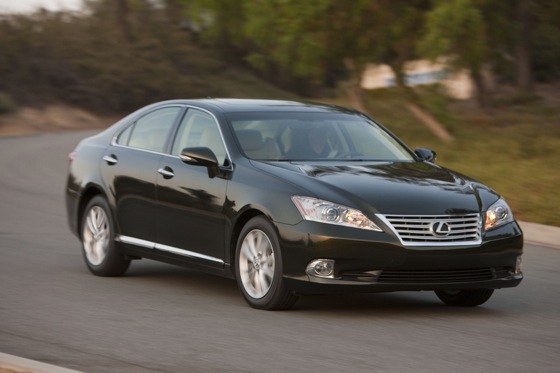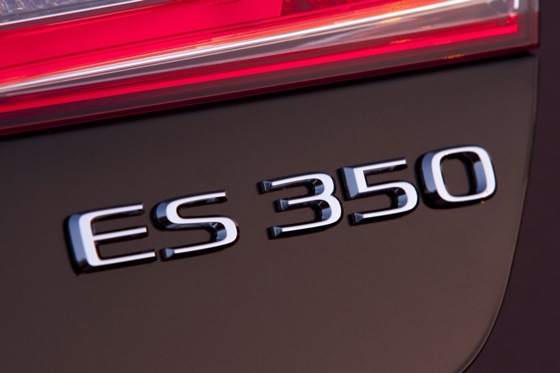 The 2004-2006 Lexus RX 330 represents the second generation of the luxury brand's popular midsize premium crossover. Offered as a front or all-wheel drive (AWD) model, the V6-powered RX 330 sold quite well over its four year run, meaning there should be a large used pool from which to choose. Ordinarily, this fact would give the buyer the upper hand when negotiating price, but in the case of the RX 330, its stellar build quality and strong reputation for reliability and low maintenance keep demand, and therefore prices, high. There is also a hybrid model introduced in 2006 that offers a greener, more efficient form or transport while still maintaining all the luxury advantages of the gasoline powered RX 330.
Why You Want It
The RX 330 is appealing on a number of fronts. Where many European luxury brands can wind up saddling their owners with costly repair bills, the RX 330 has an excellent track record when it comes to reliability and repairs. And, because the RX 330 shares so much of its mechanicals with its Toyota counterparts, even when it does need fixing, the costs are usually quite reasonable. The RX 330 also scores points for its car-like ride and handling, which while criticized by many enthusiast journalists, is actually appreciated by those who would gladly sacrifice some cornering ability for a softer, quieter ride. Then there is the RX's styling, which remains current, as do many of its interior amenities and electronics. Finally, there is the Lexus safety and resale story, which in a world of nightmarish used car fables, is more like a fairy tale come true. There are even some base models that come with fabric seats (as opposed to leather or faux-leather), a feature preferred by many who live in warmer climates.
Notable Features & Options
Standard features for the RX include automatic climate control, cloth seating, remote keyless entry, eight-way power driver's seat, auto headlights, dual power heated side mirrors, 17-inch alloy wheels, cruise control and a leather-wrapped tilt steering wheel. Standard safety equipment includes anti-lock brakes (ABS), electronic traction and stability control, front side-impact airbags and two-row side curtain airbags. Options for the RX include leather seating, eight-way power passenger seat, rear air suspension, power tilt/telescoping steering wheel, power moonroof and AWD. Also on the list are a power rear liftgate, Adaptive front headlights, Mark Levinson audio system, navigation, rain-sensing wipers, rear seat DVD entertainment, Dynamic Laser Guided cruise control, 18-inch alloy wheels and Lexus Link telematics.
Model Milestones
2004 - The RX 330 is all-new for 2004, with more power and features and a new five-speed automatic transmission.
2005 - New standard features include an eight-way power passenger seat, a power liftgate and an updated navigation system with Bluetooth.
2006 - The hybrid RX 400h is introduced
Engines and Performance
The 2004-2006 Lexus RX 330 is powered by a 3.3-liter V6 engine that develops 223 horsepower and 238 lb-ft of torque. The standard transmission is a five-speed automatic with manual shift mode and a snow setting that allows the car to start off in second gear. Fuel economy for the front-drive models is rated by the EPA at 17 mpg city and 23 mpg highway, while the AWD model earns 16/22 mpg. The RX 400h uses the same 3.3-liter V6 coupled to an electric motor for a combined output of 268 horsepower and 343 lb-ft of torque. This setup provides V8-like power with four-cylinder fuel-economy ratings of 28 mpg city and 25 mpg highway.
The RX 330 provides a smooth, comfortable ride that surpasses that of the BMW X5 and Mercedes Benz ML. The trade off is more lean and wallowing in tight curves, but unless you regularly encounter constant twist and turns, we think most people will find the RX's ride and handling more than adequate. The steering is a bit numb, but the RX's brakes are solid and its V6 delivers excellent power for passing and merging. We applaud the RX's cabin which seems to be devoid of road, engine or wind noise, but we were not as impressed by the slow shifting automatic transmission which takes too much time to downshift.
Recalls, Safety Ratings and Warranties
The National Highway Traffic Safety Administration, or NHTSA, has issued the following recalls for the 2004-2006 Lexus RX 330 and RX 400h.
2004 - A recall was issued for a possible defective brake light switch and for a driver's side seat belt anchor bolt that doesn't comply with federal standards for strength.
2004-2006 - Recalls were issued for a possible defective power steering pump belt that could become detached causing a loss of power. Recalls were also issued for a defect associated with the highly publicized "sudden acceleration" issues. These recalls includes replacing the clip that holds the driver's side floor mat in place, replacing a bad retaining clip on the front center console that allows it to come loose and interfere with the accelerator pedal, and replacing the accelerator pedal assembly.
2006 - A recall was issued for the RX 400h pertaining to a possible malfunctioning module that could cause the vehicle to enter a fail safe/limp-home mode, shut down the electric motor and even stall the vehicle when driving.
Recall repairs are required by law even if the vehicle is out of warranty. Your dealer can check to see if the repairs were performed and if not, will fix the car at no charge to you.
As for safety, NHTSA gives the 2004-2006 Lexus RX good marks in both its front end and side-impact crash tests, earing five stars in all but one category, the passenger front crash test, which earned four stars. The Insurance Institute for Highway Safety (IIHS) gives the 2004-2006 Lexus RX its highest rating of GOOD in the frontal offset crash test, but didn't perform roof strength or side impact tests.
The 2004-2006 Lexus RX 330 and RX 400h comes with a 4-year/50,000 mile basic warranty and a 6-year/70,000 mile drivetrain warranty. If you purchase your RX through an authorized Certified Pre-Owned program, Lexus extends the warranty to 3-years/100,000 miles from the time you purchase the vehicle. It also includes complimentary roadside assistance, loaner car coverage, and Trip Interruption insurance that will reimburse you for food and lodging up to three nights should your RX break down while you are away from home.
Word on the Web
Other than the dust up around some Toyota and Lexus products suffering unintended acceleration, there isn't much negative press covering the 2004-06 Lexus RX. Consumer Reports gives the RX 330 better than average scores in almost every category. Owners echo this sentiment on site such as Clublexus.com, where we found universal praise for the RX's trouble-free operation, high resale value and overall owner satisfaction. Some of the few detractors involved air conditioning system that automatically switches to recirculate (this happens when the system detects polluted air outside) and problems with the power liftgate. We also found a number of Samsung phone owners having problems pairing with the Lexus Bluetooth.
Competitive Set
Cadillac SRX - The SRX is bit heavier than the RX, and its ride and handling are more sport oriented.
Mercedes Benz ML - The ML easily rivals the RX in the status symbol category, plus it can be had with a V8 or diesel engine.
Acura RDX - The RDX is not as roomy as the RX 330, but it is far more fun to drive. The turbocharged engine is responsive, the transmission quick to shift and the handling spot on.
Autotrader Recommendations
If you're looking for great fuel economy and power, the RX 400h hybrid makes a great choice. But, if spending as little to get as much as possible, we'd be fine with the 2005 or 2006 RX 330. The later model years offer more features and improved navigation system, and they'll also likely have few miles.