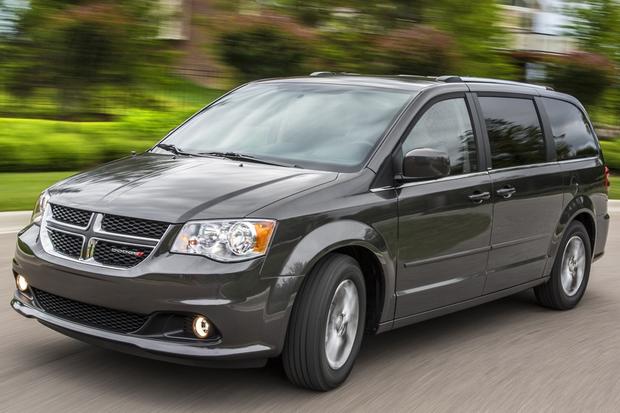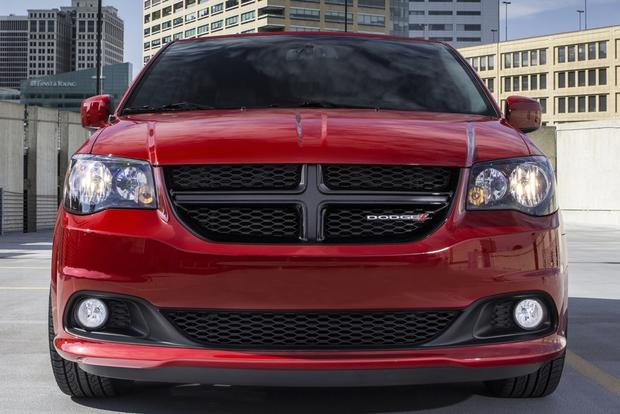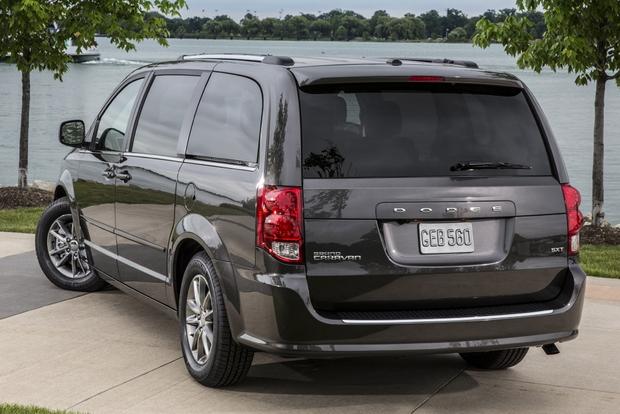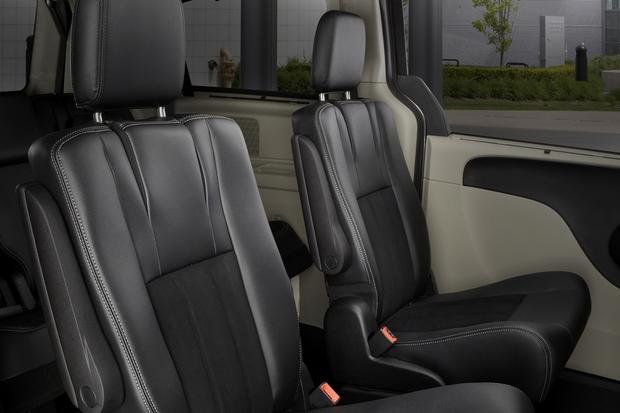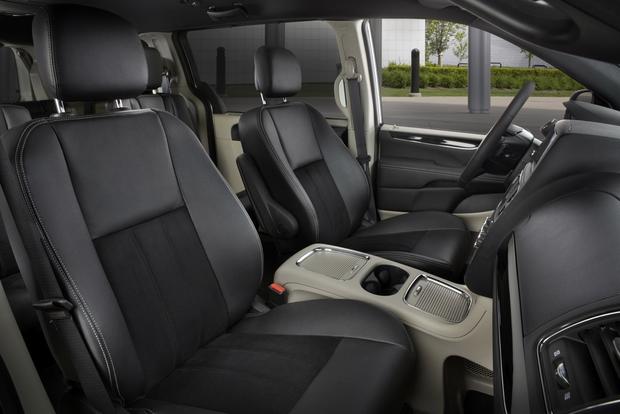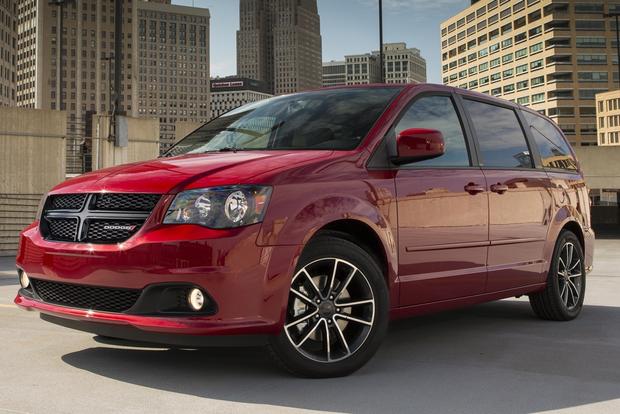 The Dodge Grand Caravan, the model that started the minivan craze so many years ago, has lost ground to numerous competitors in recent years. While the 2016 Dodge Grand Caravan offers a versatile interior and a wide range of comfort and convenience features, the vehicle can seem pedestrian next to top models from Honda, Toyota and Kia.
Dodge's parent company, Fiat Chrysler Automobiles, is aware of this -- and it has a plan. It's called the Chrysler Pacifica, and it's going on sale soon to replace the Grand Caravan and its mechanical twin, the Chrysler Town & Country. Interestingly, Chrysler hasn't yet announced if there will be a Dodge version of the Pacifica, which means the 2016 model year could mark the end of the line for the storied Grand Caravan nameplate.
So with a new Chrysler on the way and the Grand Caravan facing potential cancellation, should you avoid Dodge's minivan this year? We think this one's all about your budget: The Grand Caravan, a model already available with some strong deals, will likely be offered with even deeper incentives as the Pacifica reaches showrooms.
What's New for 2016?
The Grand Caravan is unchanged for 2016.
What We Like
Good value; plenty of options; flexible seating configurations
What We Don't
Outdated exterior design; interior looks a little low-rent; lacks premium vibe and cutting-edge technology of some rivals; no all-wheel-drive option
How Much?
$23,600-$32,500
Fuel Economy
After years of offering numerous engines, the Grand Caravan now employs only one powertrain: a 3.6-liter Pentastar V6 rated at 283 horsepower and 260 lb-ft of torque. Mated to the V6 is a smooth-shifting 6-speed automatic transmission.
While the new V6 offers strong hp, the trade-off comes at the pump: Fuel economy is a middling 17 miles per gallon in the city and 25 mpg on the highway.
Standard Features & Options
The 2015 Dodge Grand Caravan comes in four trim levels: American Value Package (AVP), SE, SXT and R/T. SE and SXT models also offer an available Plus options package. Each trim level comes standard with the 283-hp V6, a 6-speed automatic transmission and front-wheel drive.
For around $23,600 with shipping, the AVP model offers 17-inch steel wheels with plastic covers, heated exterior mirrors, power accessories, dual-zone manual climate control, cruise control, handy Stow 'n Go rear seats, a full roster of safety equipment and a 4-speaker audio system with an auxiliary audio jack and a CD player.
The SE ($29,300) adds body-color exterior accents, tri-zone manual climate control, a removable center console with four cupholders, rear tinted windows and a 6-speaker audio system. The SE Plus ($27,200) adds alloy wheels, an overhead console, second- and third-row power windows, steering-wheel audio controls, a USB port for music, and Bluetooth audio and phone connectivity.
The SXT ($28,700) adds on to the SE model's features with a power lift gate, power-sliding doors, roof rails, a larger floor console and power second- and third-row windows. The SXT Plus ($30,400) adds automatic headlights, leatherette upholstery with suede seat inserts, a power driver's seat, steering-wheel audio controls, a USB port for music, and Bluetooth audio and phone connectivity.
Despite its sporty name, the high-end R/T ($32,500) is the Grand Caravan's luxury-oriented model. In addition to its standard remote starter, tri-zone automatic climate control and leather upholstery, the R/T adds a sport suspension, a body-colored grille, black interior accents, a backup camera, a 6.5-in center touchscreen and a 9-speaker audio system.
Notable options include iPod connectivity, a rear-seat DVD entertainment system with a 9-in flip-down screen, heated front seats, a heated steering wheel, rear sunshades, parking sensors, a blind spot monitoring system, rear cross-traffic alert and automatic wipers.
Safety
The 2016 Dodge Grand Caravan comes with standard stability control, 4-wheel anti-lock disc brakes and six airbags (front, front-side and full-length side-curtain). Safety options include a backup camera, a blind spot monitoring system, rear cross-traffic alert and automatic wipers.
In crash testing performed by the National Highway Traffic Safety Administration, the Grand Caravan received an overall rating of four stars out of five, including four stars for frontal impacts, five stars for side impacts and four stars in the rollover test.
In tests conducted by the nonprofit Insurance Institute for Highway Safety, the Grand Caravan earned strong scores in four of the group's five tests -- though it received a troubling Poor rating in the firm's challenging small-overlap front crash test.
Behind the Wheel
The current Grand Caravan doesn't have the most refined chassis in the minivan class, and that's evident over big ruts and potholes, which causes the Dodge to shimmy and shake worse than most rivals.
Despite the crude chassis, the Grand Caravan's highway ride is quiet and relaxed. With a strong hp rating, the Grand Caravan has more than enough power to get out of its own way. As for handling, the Grand Caravan surprises with reasonably precise steering, which mitigates the sensation that you're driving a bus.
Other Cars to Consider
2017 Chrysler Pacifica -- The Grand Caravan's newest competitor is just across the showroom wearing a Chrysler badge. It features all the latest safety features and high-tech gadgets, though it'll be more expensive.
2016 Honda Odyssey -- The Odyssey boasts comfy accommodations and an impressive technology suite, including an optional vacuum in the rear cargo area. The Odyssey suffers from dull dynamics and styling that some will find questionable.
2016 Kia Sedona -- The new Sedona touts handsome styling, a lot of equipment and an impressive array of features and gadgets. It also comes with Kia's excellent 10-year powertrain warranty.
2016 Toyota Sienna -- The Sienna offers engaging dynamics, a powerful V6 and a novel split-screen entertainment system that allows two kids to do their own thing simultaneously.
Autotrader's Advice
The Grand Caravan offers several enticing models, including the unique R/T, which is about as close as any automaker comes to a sporty minivan. But the best deal is the Grand Caravan SXT Plus, which includes everything a parent might want -- such as dual sliding doors and tri-zone climate control -- along with a few special features, including a power lift gate and alloy wheels, that go the extra mile.