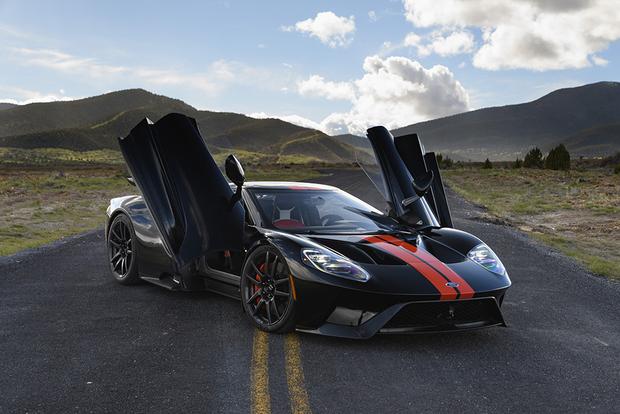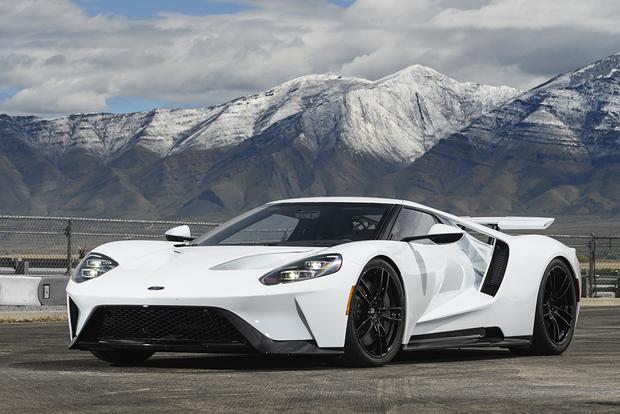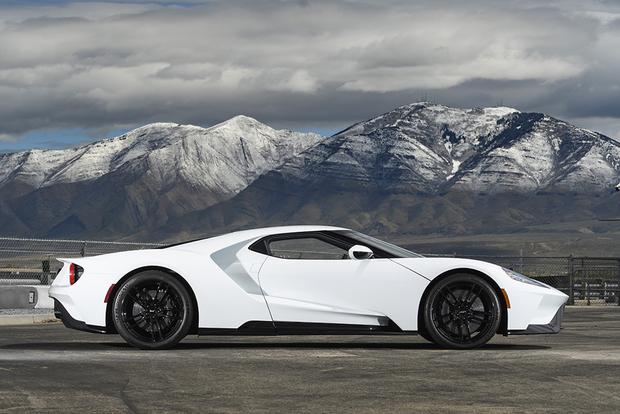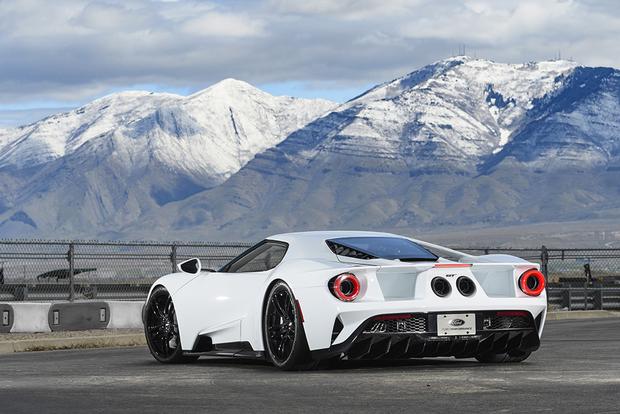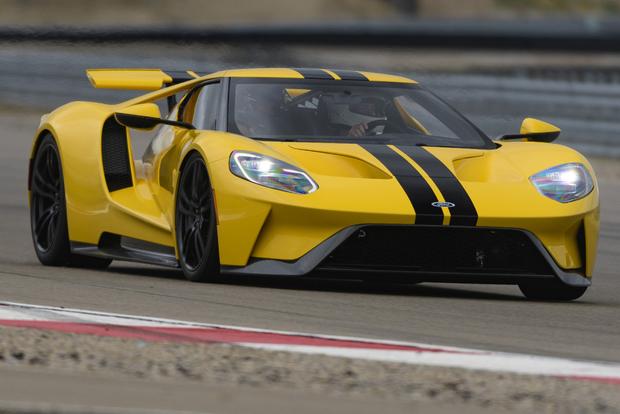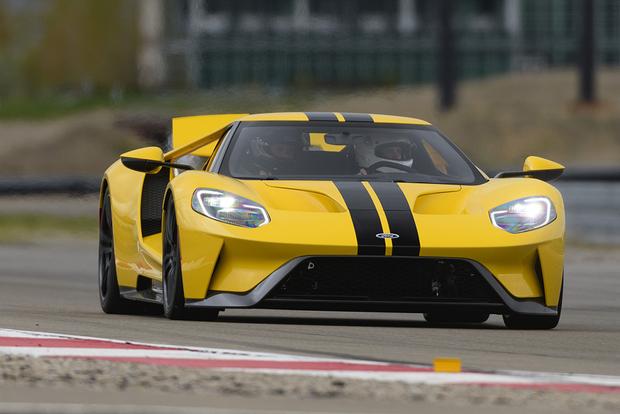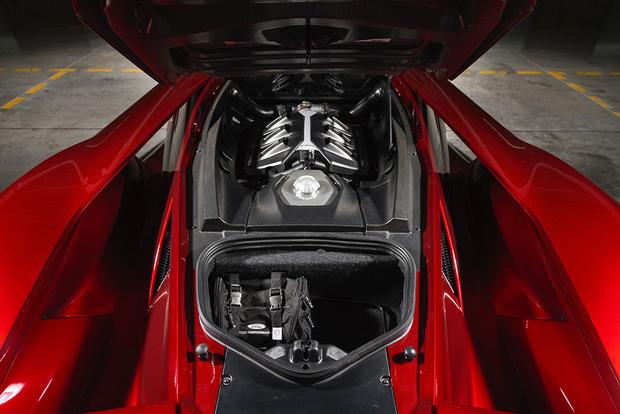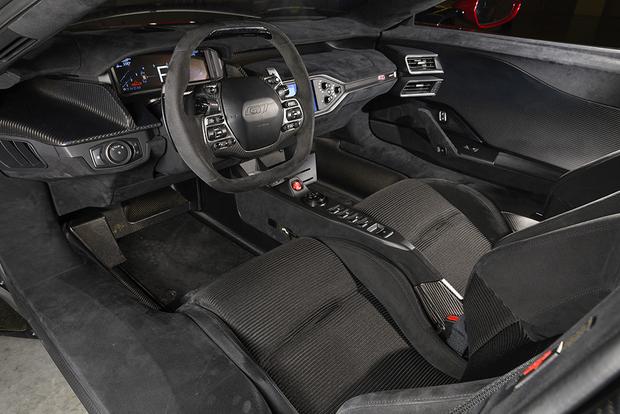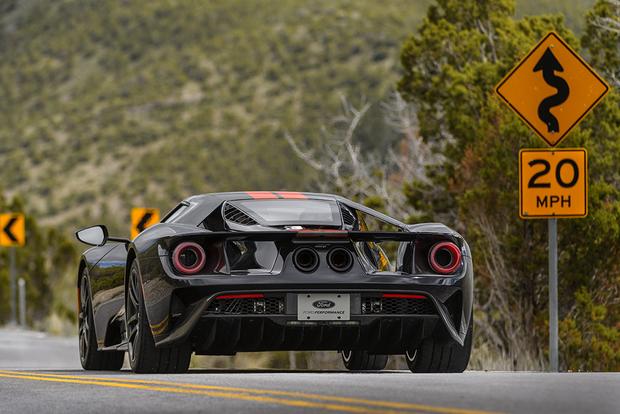 What's New For 2017?
The Ford GT is completely new for 2017, returning more than a decade after the last Ford GT was on sale in 2005 and 2006.
What We Like
Amazing technology and engineering; stunning performance; closest thing to a road-going race car you'll likely encounter; neat trick features
What We Don't
Tremendously expensive; austere interior will turn off some drivers; V6 is amazing, but more cylinders would always be appreciated
Overview
The 2017 Ford GT is the latest supercar on the market, rivaling high-dollar vehicles from Ferrari, Lamborghini and McLaren -- despite a mainstream-brand blue oval on the front. But it fits right in with those heavyweights, thanks to amazing performance, technology and styling.
We'll start on the outside, where the new Ford GT's appearance is unmistakably aggressive and muscular. While the last Ford GT -- a retro-styled exotic car made in 2005 and 2006 -- was beautiful and eye-catching, the new one is far more assertive, touting a race-car appearance for the road. That makes sense, since the latest GT road car was developed alongside Ford's GT race car.
Inside, things are pretty basic -- there's no hand-stitched trim and beautiful leather upholstery here. Instead, everything is functional -- including the massive array of carbon fiber on the dashboard, and also the seats, which are fixed in place to save weight. The GT also includes a complicated steering wheel with nearly two dozen buttons and switches so you'll never have to remove your hands in a performance-driving scenario.
And you'll probably find yourself in a lot of performance-driving scenarios, because the GT is certainly built for speed. Although the GT offers "only" a twin-turbocharged 3.5-liter V6, which shares its block with the powertrain in the Ford F-150, it's tuned for an unbelievable 647 horsepower and 550 lb-ft of torque in this application. Combine that with the coupe's quick 7-speed dual-clutch automatic transmission and you'll get from zero to 60 in around 3 seconds on your way to an amazing top speed of 216 miles per hour.
Unfortunately, all that performance comes at a price -- a substantial one. Although Ford hasn't said exactly what the new GT will cost, most speculation has centered around a base figure of roughly $450,000, with options bringing things to $500,000 or more. That is, of course, a huge number -- especially for a V6-powered Ford. But the 2017 Ford GT delivers a world-class driving experience that rivals the best supercars on the market.