Should you find yourself shopping for a Lamborghini, odds are you won't be making heavy use of the "Sort By Least Expensive" function on Autotrader. "Cheapest" and "Lamborghini" are generally best left to certain YouTubers with access to automotive wizardry.
Instead, Lamborghini vehicles are best appreciated at the other end of the spectrum. It's there you'll find special editions, such as the Aventador SVJ, a track-ready model that absolutely slew the demanding Nürburgring circuit in Germany. Engineers in Sant'Agata Bolognese squeezed 770 horsepower from the naturally aspirated V12. Perhaps more impressively, the car boasts a relatively flat torque curve — something that almost always requires the complexity and less predictable nature of a pair of turbochargers.
The Aventador SVJ is a special car that can be made even more special by its well-heeled owners. Absolutely none leave Lamborghini's factory without a list of special equipment fitted by the brand's customization department. It's safe to say that no two Aventador SVJ models boast identical specifications.
A car like an Aventador SVJ makes a sound investment for its well-heeled owners, too. After originally selling for about $520,000 when it debuted as a 2018 model — and before enduring all those customization options — a lovingly used Aventador SVJ can now command at least 50 percent more.
We're not fortune-tellers, but we can say with confidence the select few who get to park the rebooted Lamborghini Countach in their garages (or maybe in their garage mahals) won't be losing much money, either.
Maybe it's time to start saving up.
To whet your appetite while you slot pennies into your piggy bank, we've put together a list of five of the most expensive Lamborghini models currently on Autotrader (presented in descending order of price).
1. 2017 Lamborghini Centenario LP 770-4: $1,999,990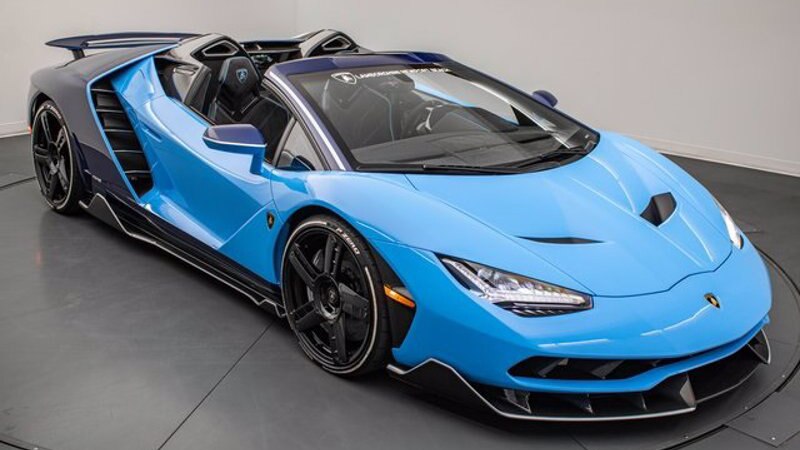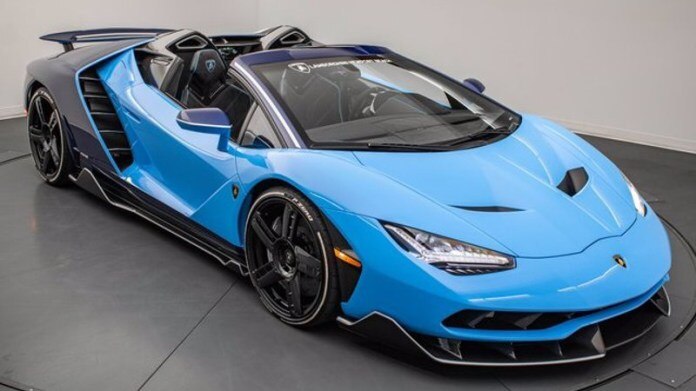 At just $10 short of $2 million, this is one of 20 droptop Centenario LP 770-4 models ever built. Unveiled in 2016 to celebrate the 100th birthday of company namesake and founder Ferruccio Lamborghini, the Centenario LP 770-4 was something of a test mule for future Lamborghinis. It was the first raging bull with rear-wheel steering, and it used what would normally be called experimental measures to control airflow. The rear diffuser is particularly epic — perhaps intentionally menacing. As a result, downforce is epic — the Centenario can stay pinned to the road even at 217 mph.
The 6.5-liter V12 shared with the Aventador SVJ hustles its power to all four wheels through a 7-speed automated manual with paddle shifters. Three drive modes selected via a stylized dial can switch between city and sport and track parameters.
This particular Centenario is finished in retro-inspired two-tone Blue Cepheus and Blu Hera, with its carbon fiber aero kit accented with a silver finish. The nearly nautical theme carries over to the interior, where black Alcantara is complemented by plenty of blue stitching. Look for carbon fiber absolutely everywhere, too.
This Centenario has been driven fewer than 1,000 miles, and it's now offered at a Lamborghini dealer in Newport Beach, California. See Lamborghini Centenario models for sale
2. Modified 2020 Lamborghini Aventador SVJ: $1,400,000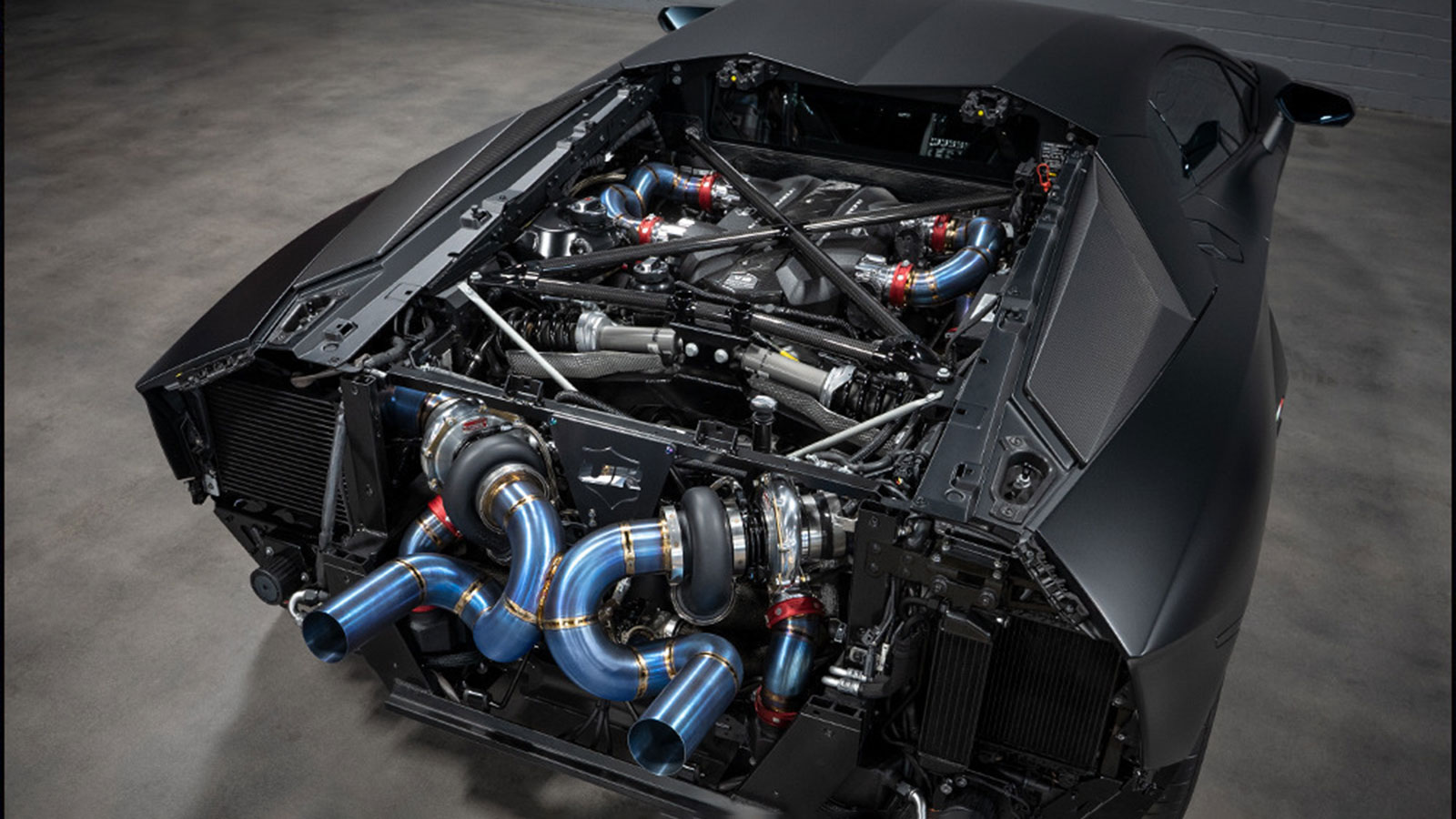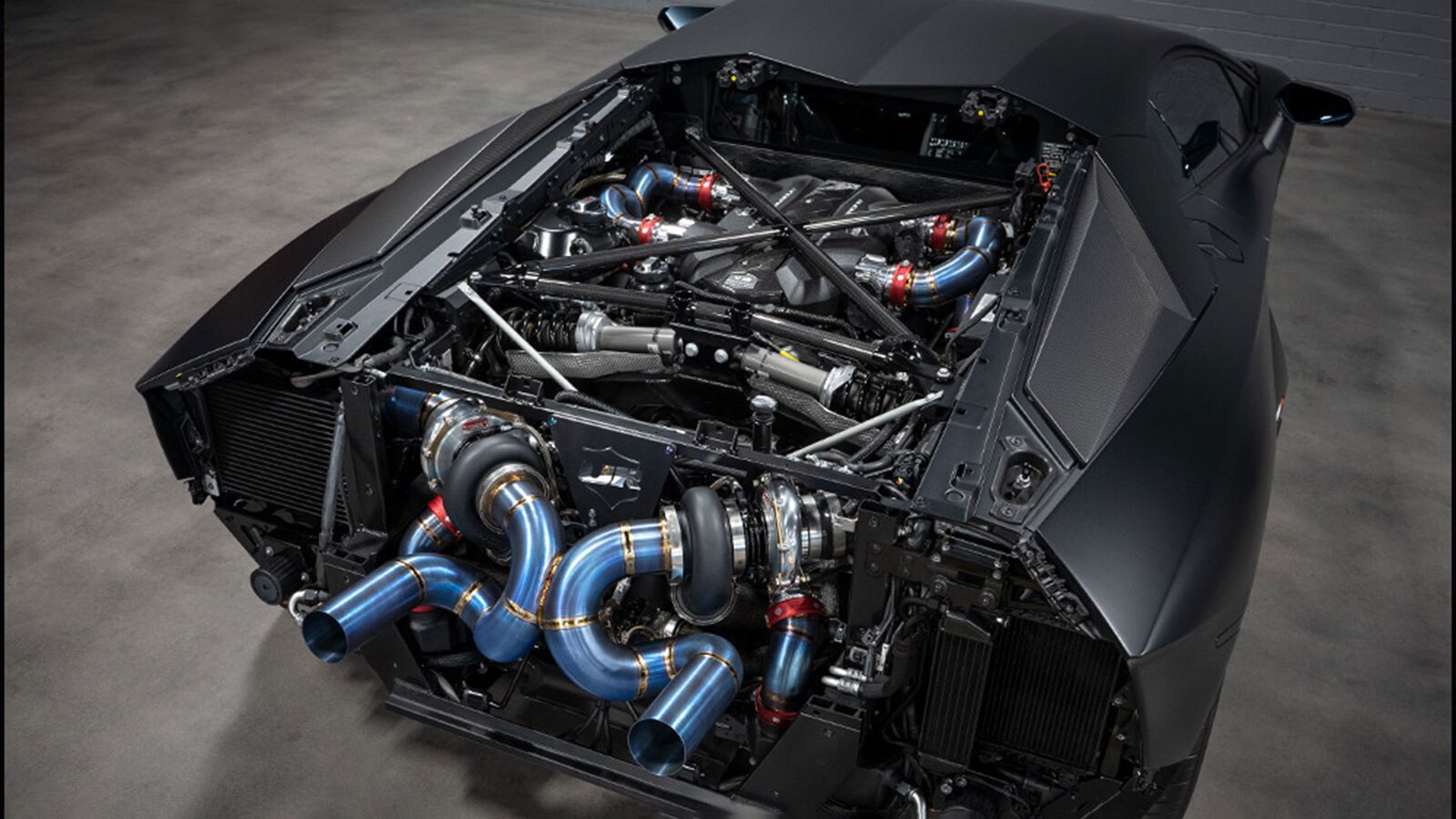 Imagine thinking that 770 horsepower isn't enough. Wouldn't it be nice to be in that position? That's exactly what happened with this Aventador SVJ, modified with twin turbochargers by Underground Racing. The seller says the total output is now a staggering 1,600 hp, while an optional race-spec clutch can handle as much as 2,000 hp. That's electric car-grade power output accompanied by an outrageous shriek.
Finished in matte black over black Alcantara with red inserts, this modified SVJ makes a decidedly Batman-grade visual statement, too. It's not subtle, but it's also not as flashy as you might expect, given all that power. See Lamborghini Aventador models for sale
3. 2020 Lamborghini Aventador SVJ: $889,996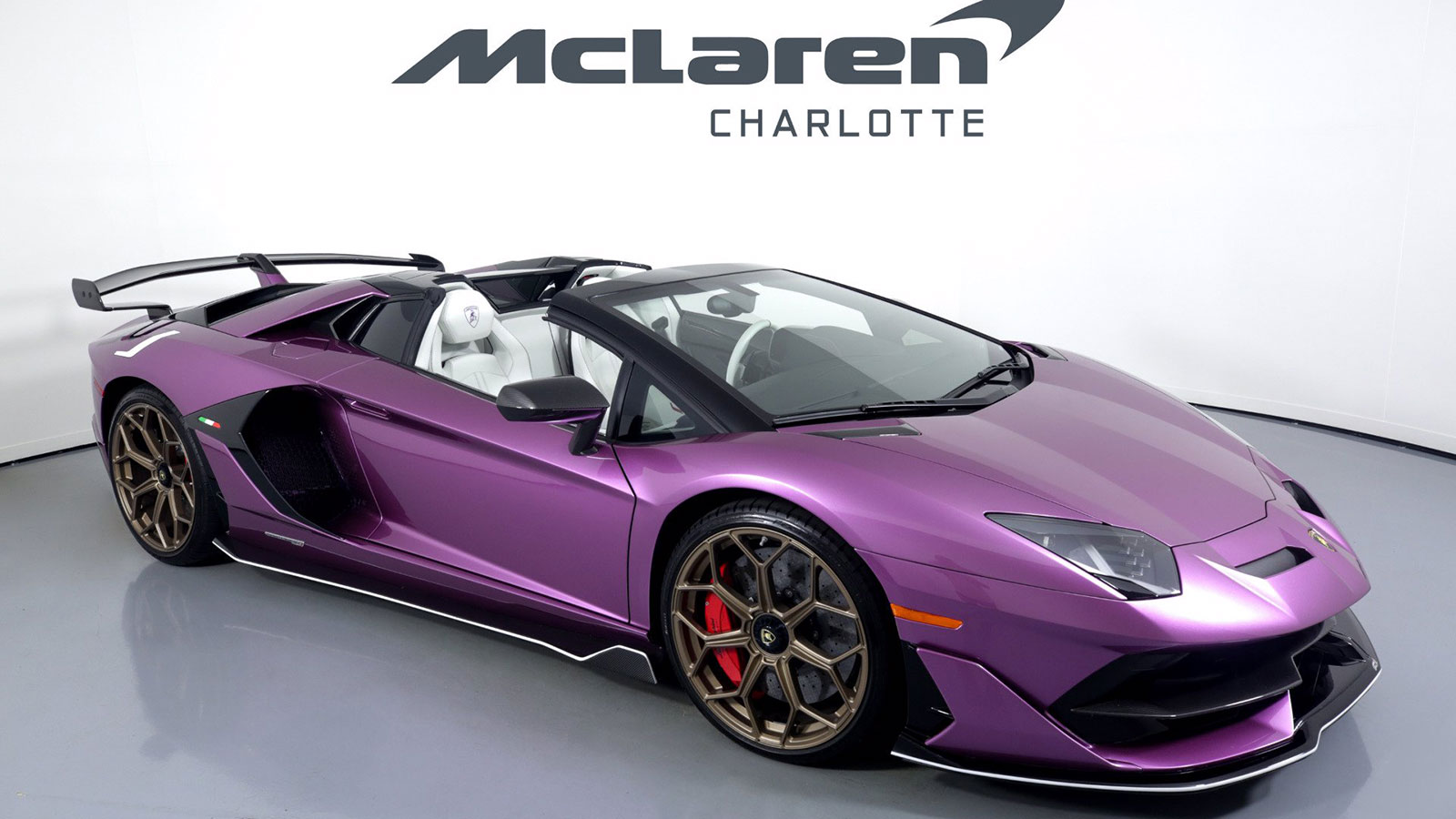 Remember Lamborghini's customization department? The original owner of this 2020 Aventador SVJ droptop definitely had a specific mission in mind. It's finished in Viola with bronze-accented wheels over a Bianco leather interior. The result is definitely eye-catching and likely polarizing as well.
But if you want 770 hp from a naturally aspirated V12, you probably want people to see you coming. And to take pictures of you. If any car on this list could inspire its own hashtag, it's this one.
With 3,500 miles on its odometer, this Aventador SVJ has actually been driven a fair amount for a megabuck Lambo, too. It was first delivered to Canada and later made its way to the U.S., where it's now offered at a dealer in Charlotte, North Carolina. See Lamborghini Aventador models for sale
4. 2001 Lamborghini Diablo VT 6.0: $699,896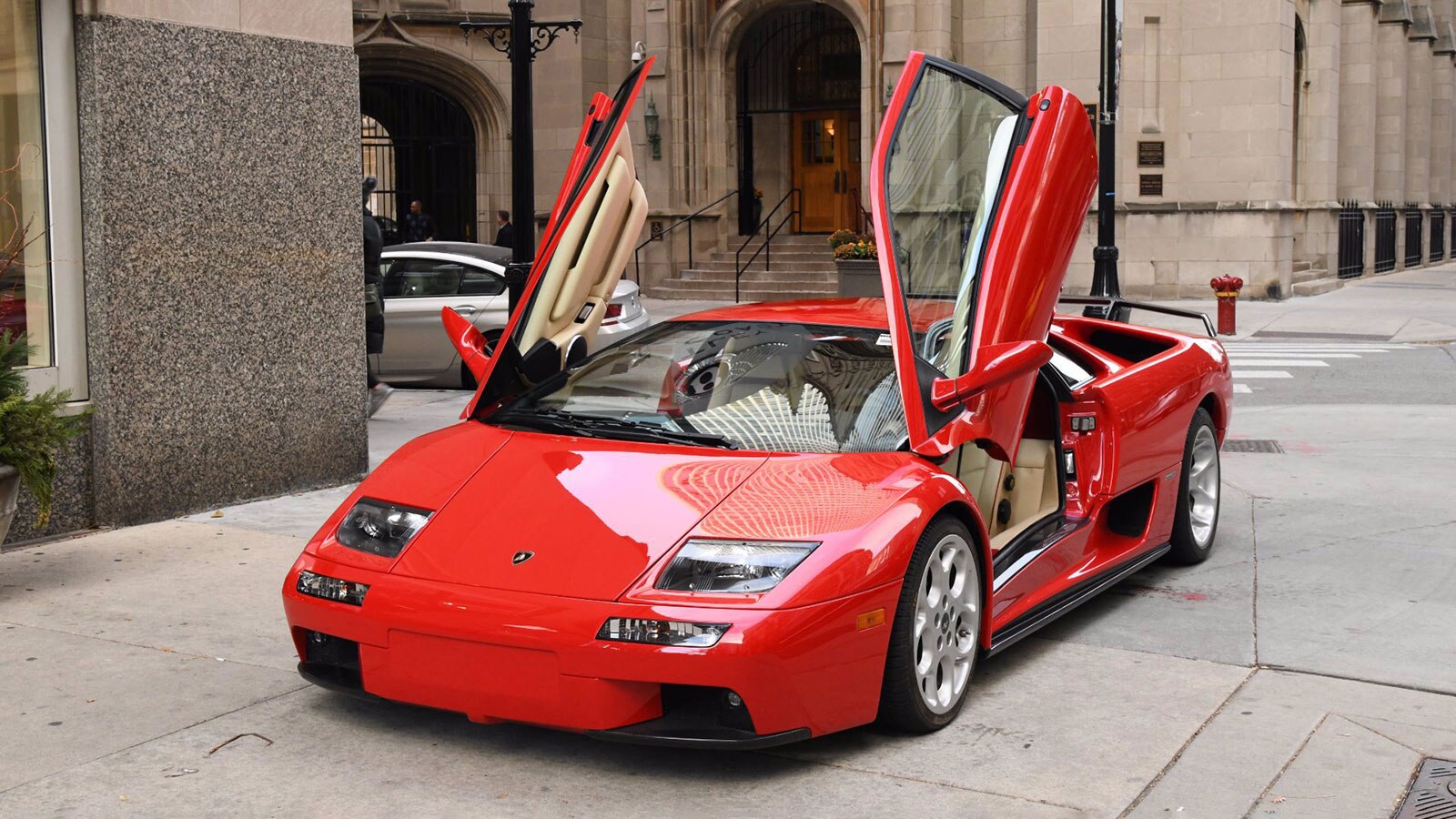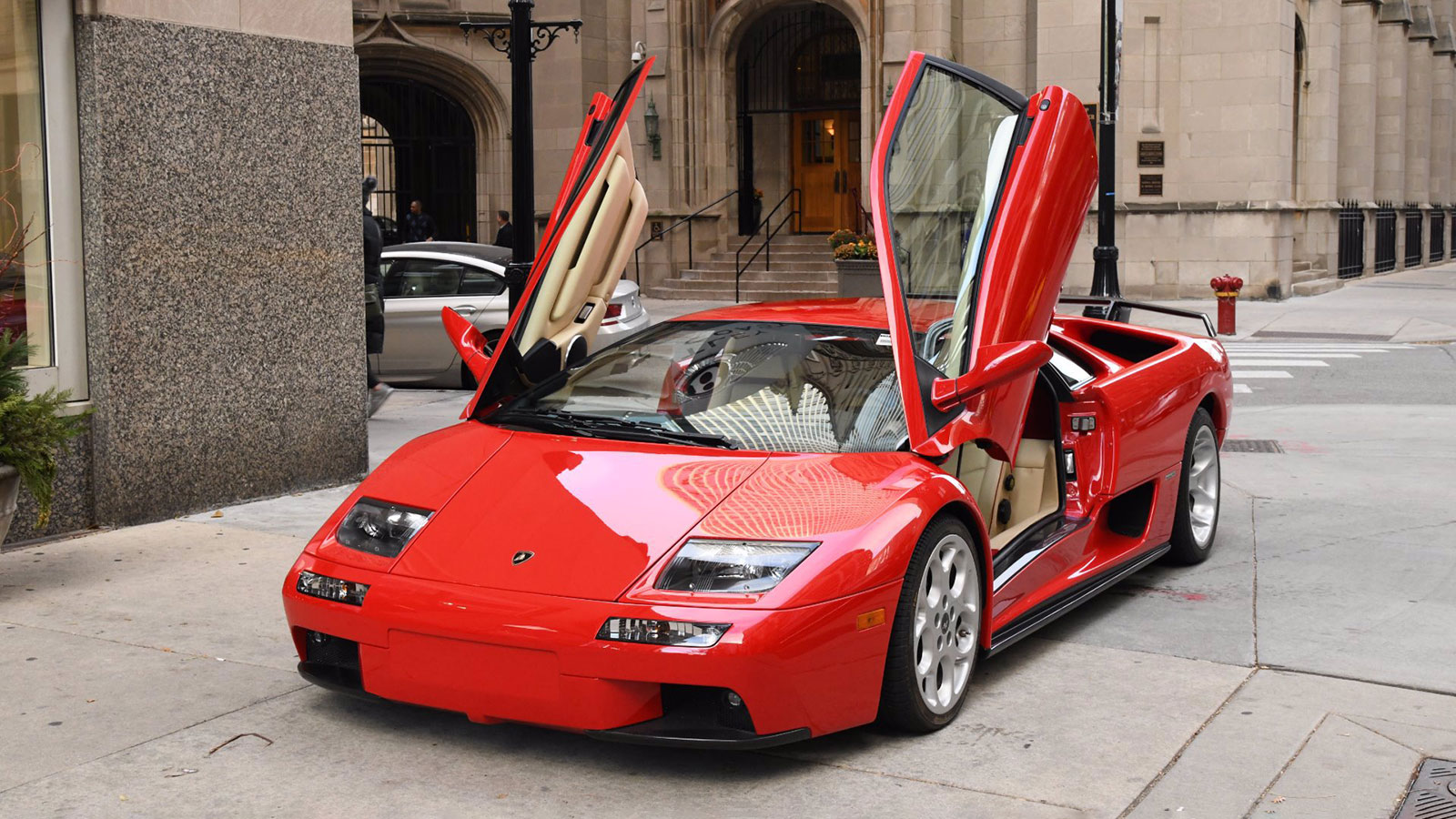 Lamborghini closed out the venerable Diablo in high style in 2001 when it built this Roso Andromeda example. Though the Diablo lasted for just a decade or so in Lambo's lineup, it made a lasting impression — especially on anyone who voraciously consumed car review back then. The car was born out of an unusual situation as Lamborghini was passed around between private owners and Detroit automaker Chrysler before eventually being acquired by Volkswagen via its Audi division.
As a result, the Diablo saw a wide number of tweaks during its run. Unchanged, at least in concept, was its V12, which eventually displaced 6.0 liters and topped out at a hefty 550 horsepower — a lot of ponies for a naturally aspirated car 10 years ago. VT models boasted 4-wheel drive, so they made the most of that power. The VT also featured updated styling that was more with the times, though it did dispense of the flip-up headlights of the original.
This particular Diablo is definitely a preservation-class example, with just 750 miles on its odometer and what appears to be an as-new presentation. At just under $700,000 from a Lamborghini dealer in Chicago, it may be a good investment for its next owner, too. See Lamborghini Diablo models for sale
5. 1987 Lamborghini Countach: $579,900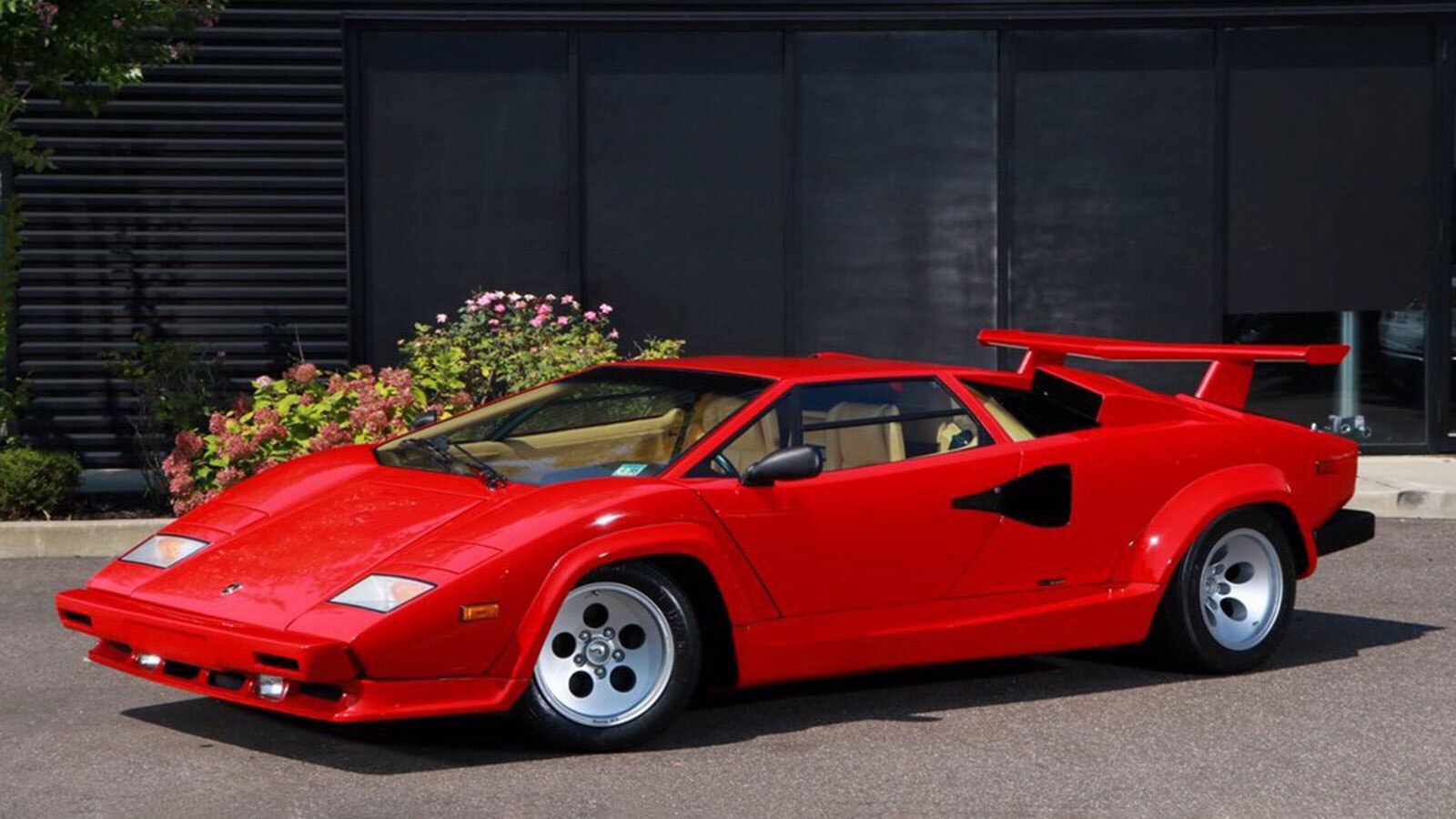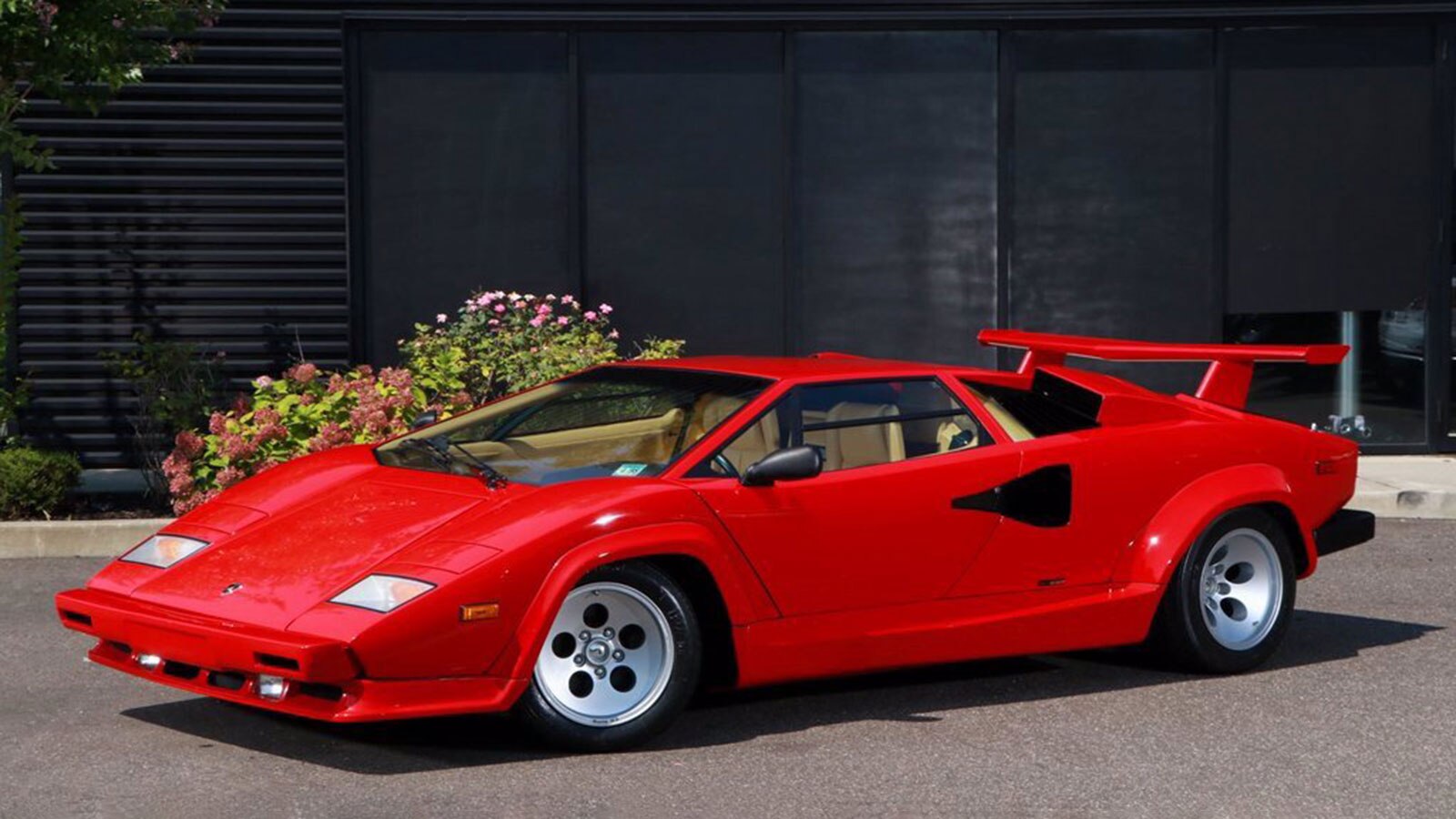 To at least a generation or two of car enthusiasts, the word "Lamborghini" ultimately conjures a vision of this wedge-shaped supercar with otherworldly proportions and distinctive 1980s swagger. The Countach is unquestionably an icon of an era we'll never see again, even if the name has been revived for a $2 million-plus hypercar.
The original, of course, is the stuff of legend. Just 1,974 were built over 17 years, with the original models offering a sense of purity and later updates unabashedly brash. Officially, the car wasn't legal for sale in the U.S. until 1985, though plenty made their way here via importation laws that were far less stringent 35 years ago compared to today.
The American-spec version put out around 420 hp, which was good enough for a 4.7-second sprint to 60 mph. Just ten years ago, that was still proper supercar performance, and even now, it's the kind of power that should require some additional training to handle. And handle is right since even with rear tires that measure nearly 28 inches wide, the Countach is a handful. But for $580,000 — like this red one with under 8,000 miles in New York — buyers aren't after something lukewarm. That's not the Lamborghini way, after all. See Lamborghini Countach models for sale
Related: