Pros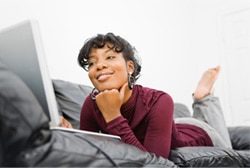 Exposure. Qualified shoppers go to known brands with lots of inventory. Autotrader attracts about 14 million shoppers each month, more than any other auto classifieds website.
Save time with qualified leads. 8 in 10 Autotrader visitors are focused on shopping for cars, so your ad will be in front of serious buyers.
Reach a local and national market.
Reasonable cost, high value. Autotrader gives you options like Run 'til It Sells, Spotlight Ads and up to 27 photos.Max photo size is 10MB.
It's easy: select your ad package, enter your car details, upload your photos, review and post your ad.
Partner sites and national advertising. Your ad will appear on our six partner sites for no additional charge, and our television, radio and online advertising campaigns will attract more buyers to your ad.
Search engine leads. As more people turn to the Internet for shopping, your ad will more readily be at buyers' fingertips.
Cons
Ads are typically completed in less than 30 minutes, but this may be more time upfront than some free or newspaper sources. Of course, with a better ad, you'll typically spend less time fielding questions from shoppers, saving time overall.
If your car is less than $5,000 you may be less likely to want to spend money on advertising. But even for older, high mileage cars, the cost of advertising on Autotrader is typically 1% or less of the net profit.
Other Free Sources
Pros
Free
For cars less than $5,000, free sources (including online and car window advertising) may make sense. Remember that even for older, high-mileage cars, the cost of advertising on Autotrader is typically 1% or less of the net profit.
Cons
Fewer reliable leads. A car can take longer to sell if not as many serious buyers are calling about it.
Cars often must be relisted weekly or daily to get prominent placement on free online sources, so be prepared to spend time on advertising.
Customer support and guided selling tools, like advertising tips, etc., are usually nonexistent.
Newspaper Classified and Magazine Listings
Pros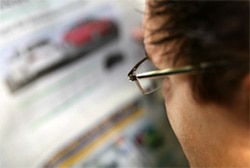 Reach a targeted local market and people without Internet access.
Newspapers reach people in higher income brackets. Among adults with $75,000+ income, 71% read a Sunday newspaper, according to the Newspaper Association of America.
Cons
Limited exposure means it may take longer to sell a car. Newspaper automotive classifieds sales have recently dropped 18.3%, according to the Newspaper Association of America.
Listing fees can add up if a car doesn't sell quickly.
Bidding Sites
Pros
You may sell quickly, especially if you're very flexible on price and don't set a reserve (a minimum amount you're willing to sell for).
Local and national exposure.
Potentially limited contact with in-person buyers. Most negotiating will probably be done online or via email.
Cons
Bidders often expect to find better-than-average deals for a few reasons: They often live out of the area and don't test drive before they commit to buying. Buyers also typically factor in the extra expense of traveling to pick up the car or paying shipping fees.
Sellers who have never listed on a bidding site don't have a buyer feedback record and may not be considered trustworthy.
Selling to Family, Friends and Coworkers
Pros
An easy transaction. You may not need to place an ad or take a lot of calls.
Cons
If something unexpectedly goes wrong with the car after the transaction is complete, sellers sometimes feel responsible.
The car may sell for less than if it had been exposed to a wider market.
Wherever you choose to advertise, be sure you know how much time you have to answer calls, how flexible you are on the asking price and how quickly you need to sell. Before you begin creating an ad, find out What You'll Need to Start an Ad.
Holly Day is a staff writer at Autotrader.