RESEARCH SEMA AUTO SHOW BY YEAR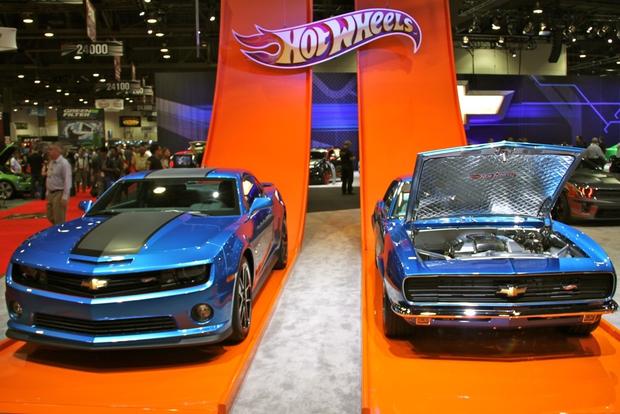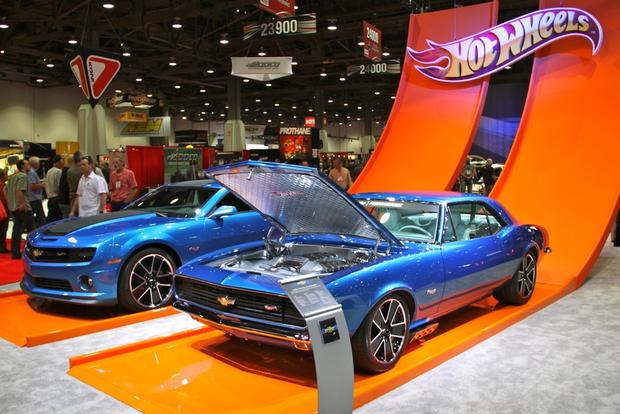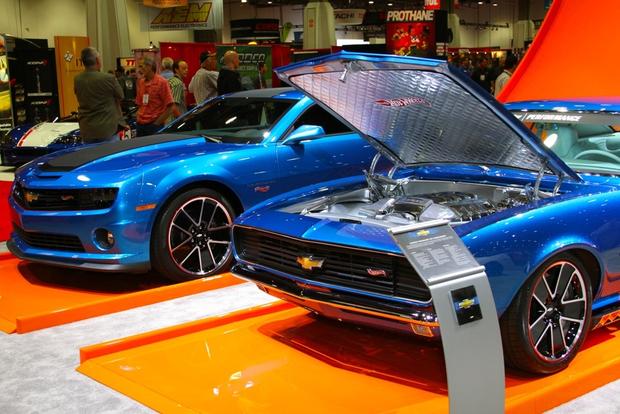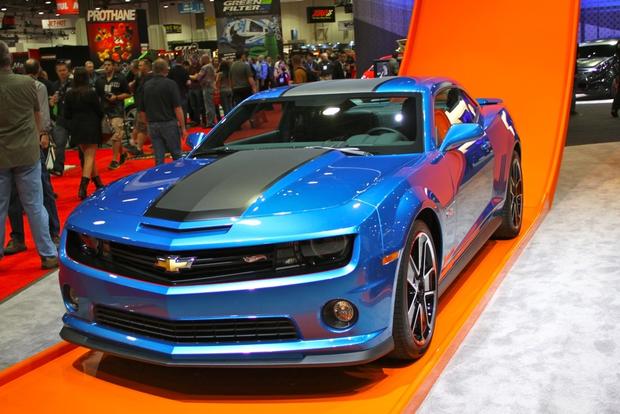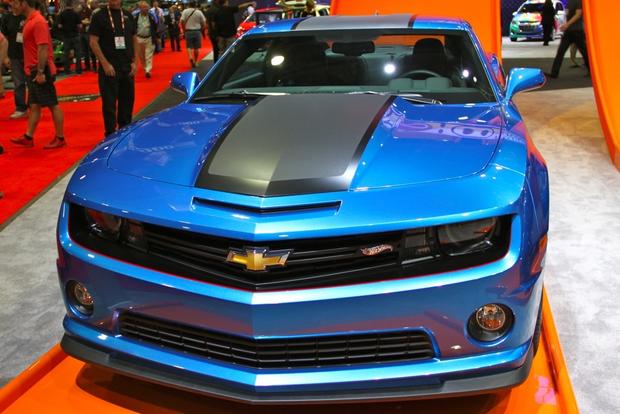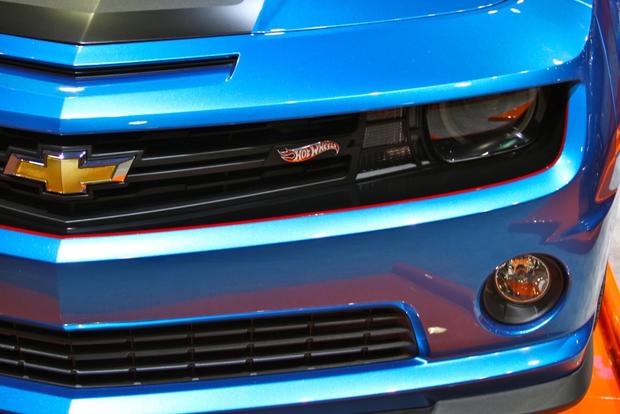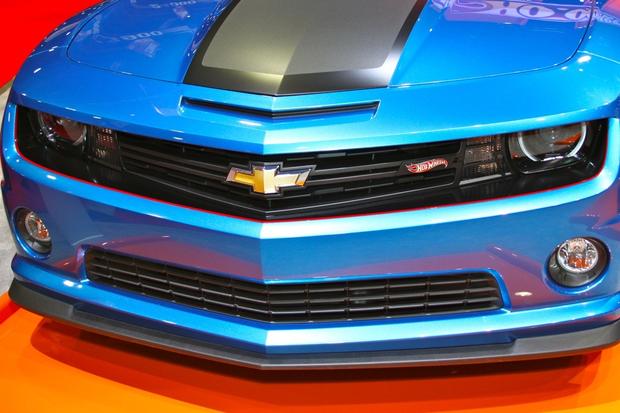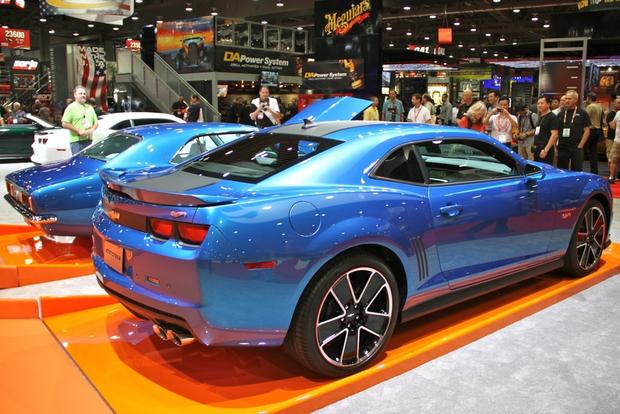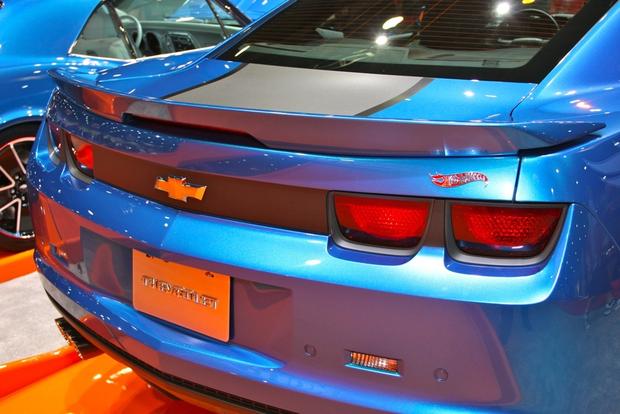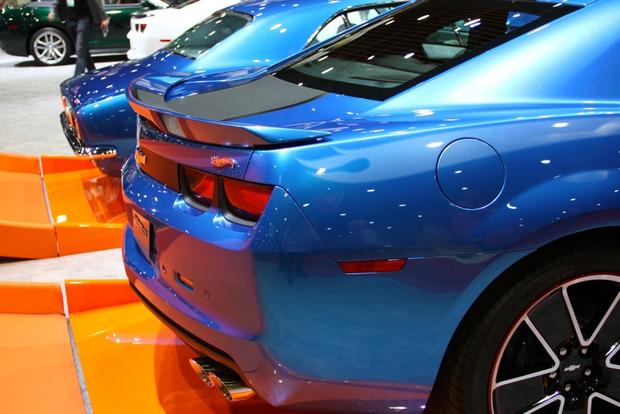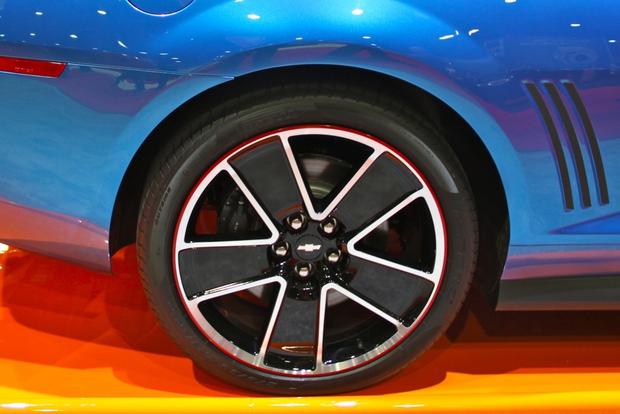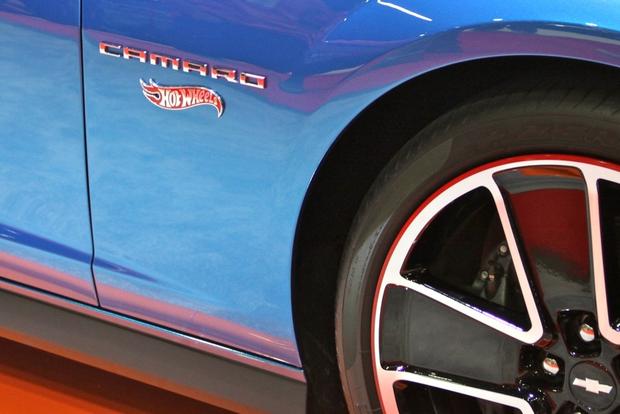 The bigger the boy, the bigger the toy.
SEMA wouldn't be the same without wild versions of the Camaro.


Looking at the 2013 Chevrolet Camaro Hot Wheels Edition sparks off many questions--one of them being, "How cool is this?" Another couple might be, "What was the SEMA show like before the Camaro came on the scene? Was it a cold and empty place?"

For the past few years, it hasn't been possible to take a single step without bumping into a Camaro. Chevy's pony car is as popular in the aftermarket world as someone giving out free pies.

Last year, there was a Camaro Hot Wheels concept, resplendent in the shiniest metallic green. At the 2012 Specialty Equipment Market Association's annual bash, that concept has become production reality in cool Kinetic Blue Metallic.

Here's an interesting historical fact: The very first Hot Wheels car (from 1968) was a dark blue custom Camaro. It's a collector's item now. Meanwhile, the proverbial wheel hasn't turned full circle so much as gone up in scale by a factor of 64 (Hot Wheels cars are 1:64 scale).

By licensing its Hot Wheels brand to a production model for the first time, toy manufacturer Mattel has made the dreams of many come true. This Camaro has a body kit that includes a deep front lip and side skirts, and a hood with a raised center section that also sports a wide matte black stripe. This stripe continues over the roof and trunk.

Since the real Hot Wheels cars really did have plastic cabins, Chevy's interior design team improvised with black leather and red stitching. The most wonderful finishing touch, though, has to be the huge 21-inch alloy wheels, complete with iconic red outline.

The Hot Wheels option package can be applied to either coupe or convertible styles of the 2013 Camaro, and costs $6,995. Chevrolet says it's a limited run but hasn't given any numbers.

What it means to you: Turn your town into Toytown with the 2013 Chevrolet Camaro Hot Wheels Edition.