RESEARCH SEMA AUTO SHOW BY YEAR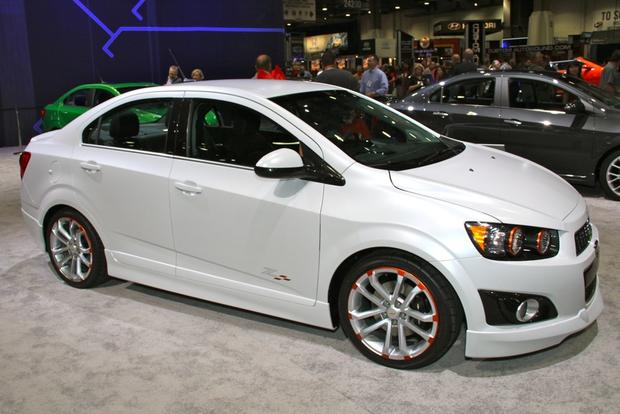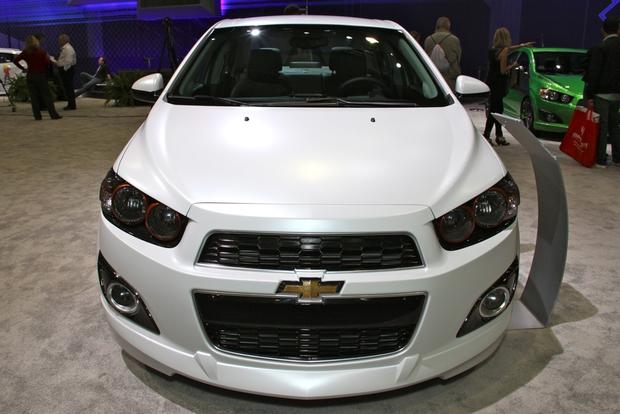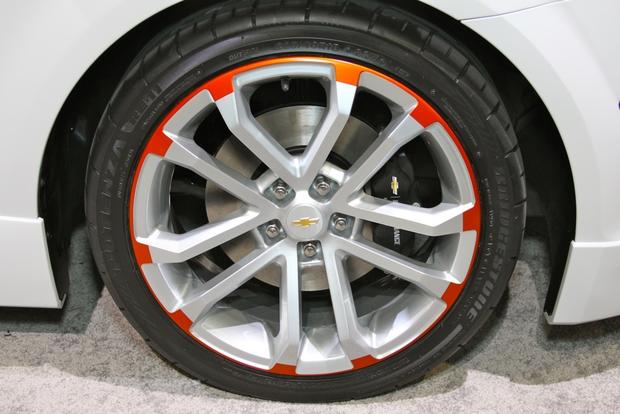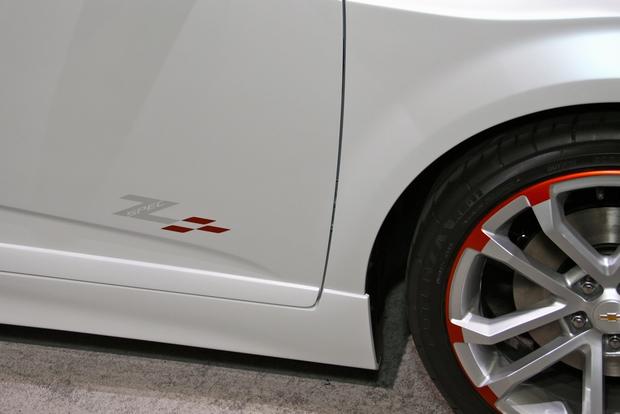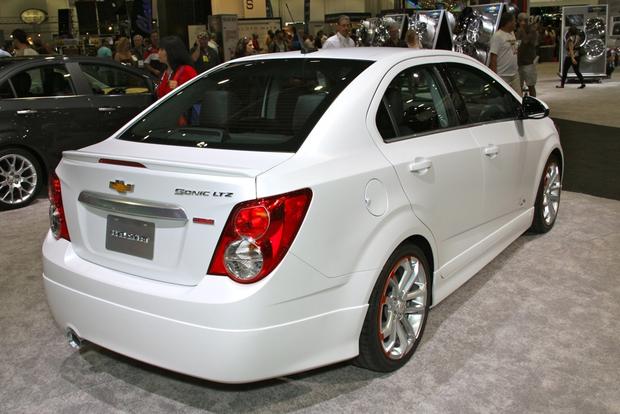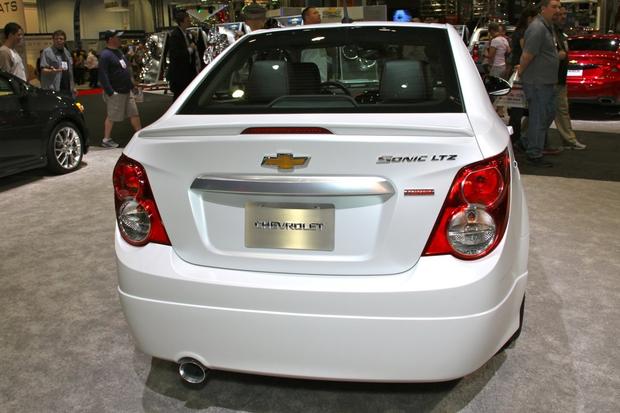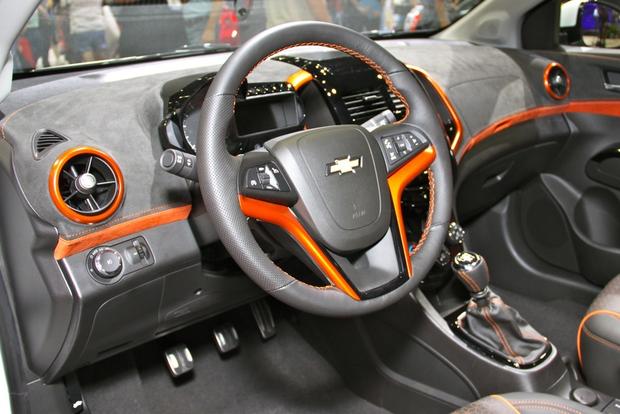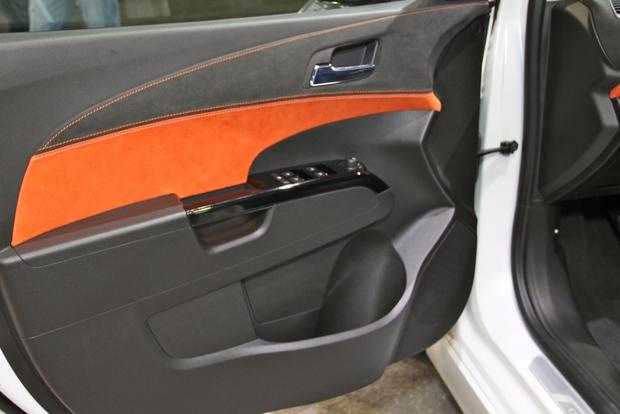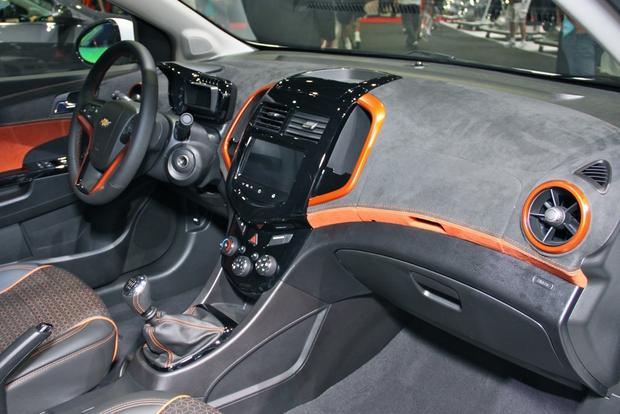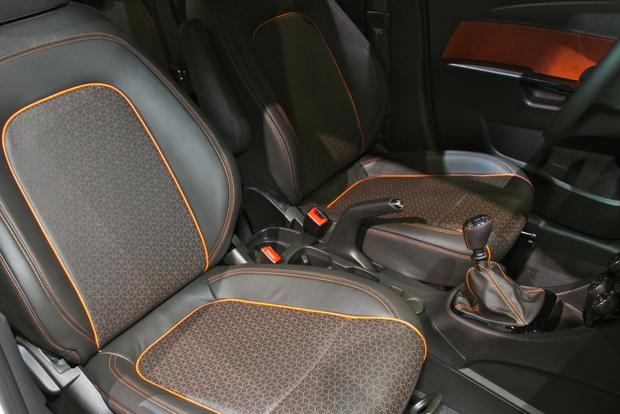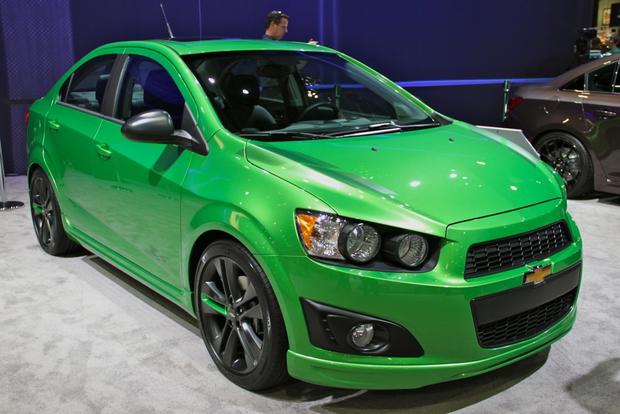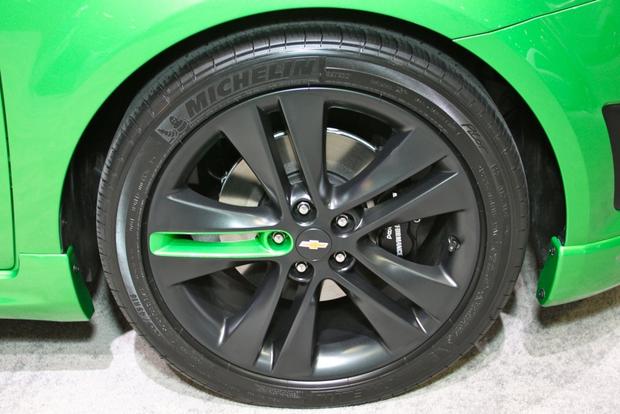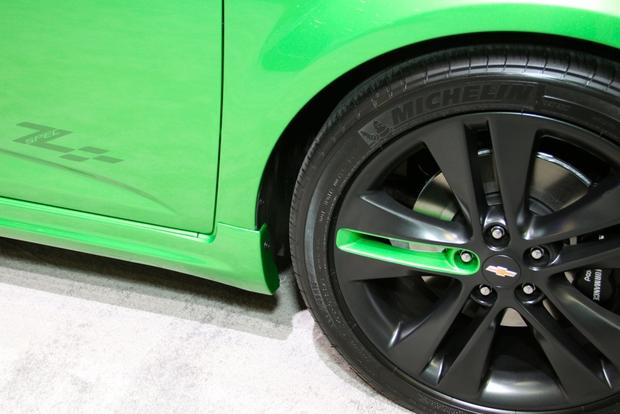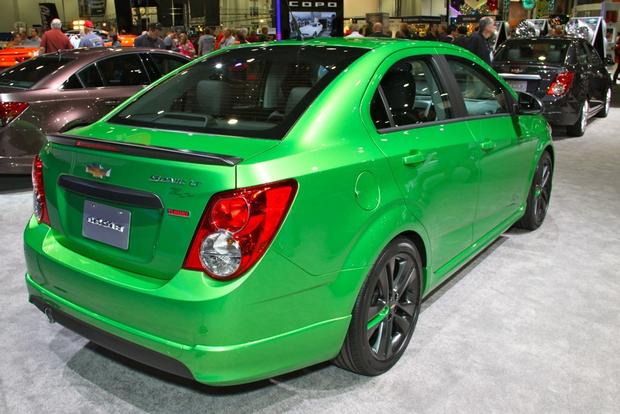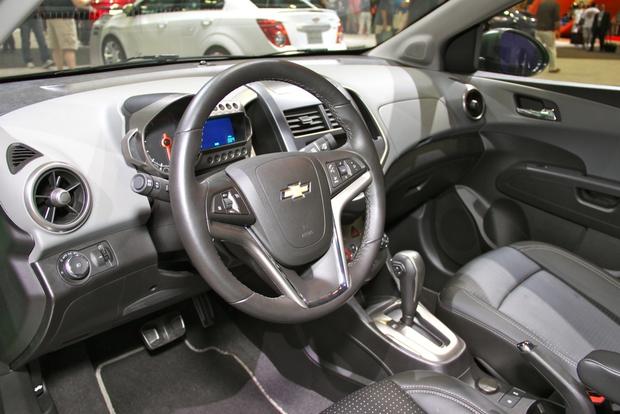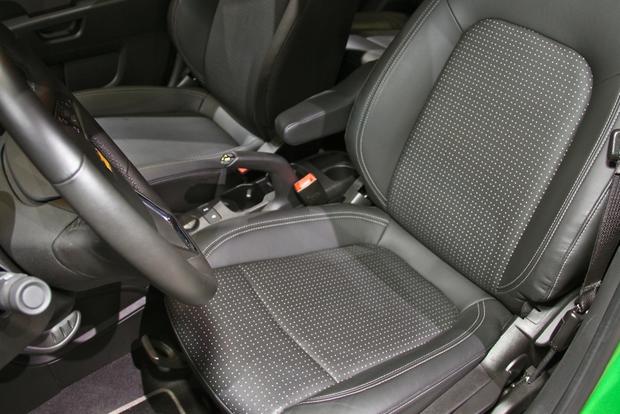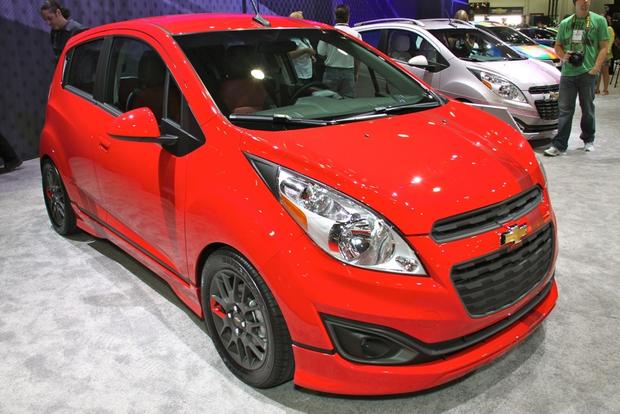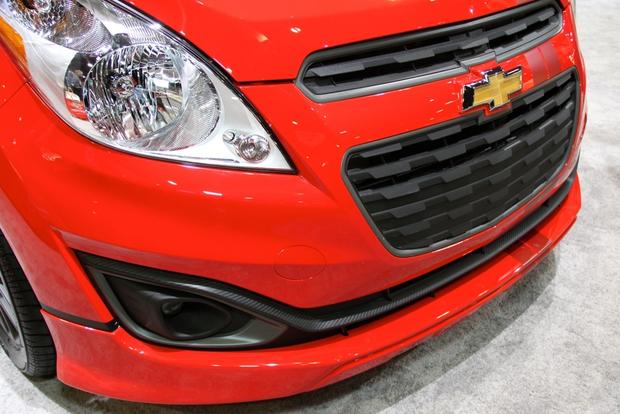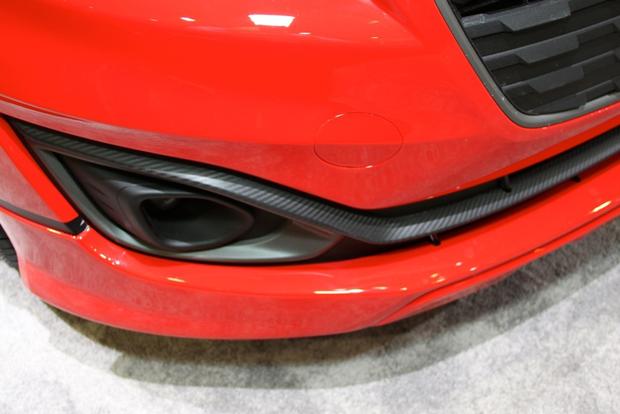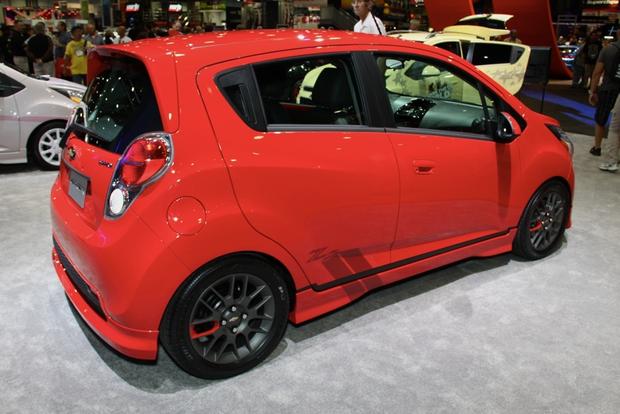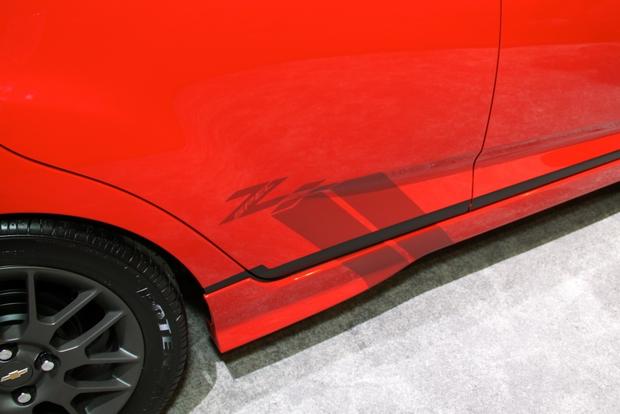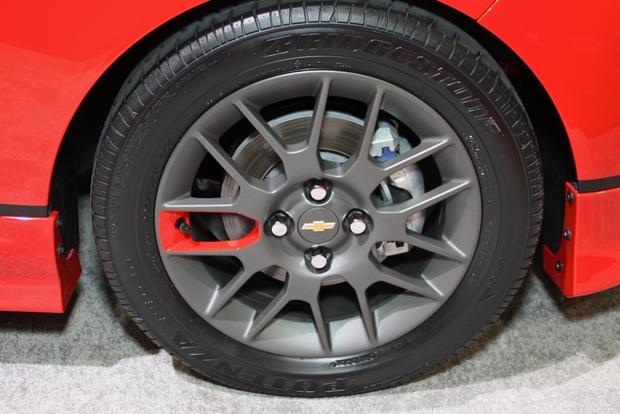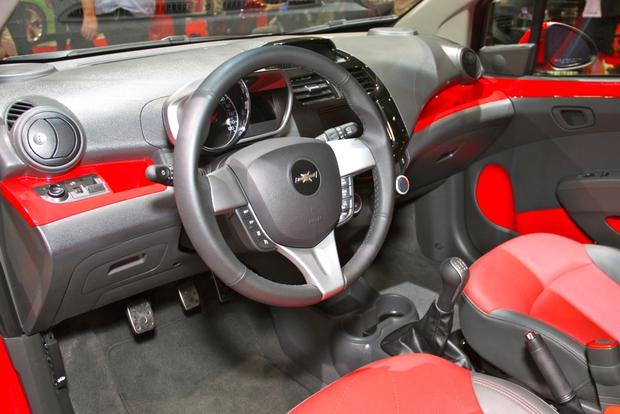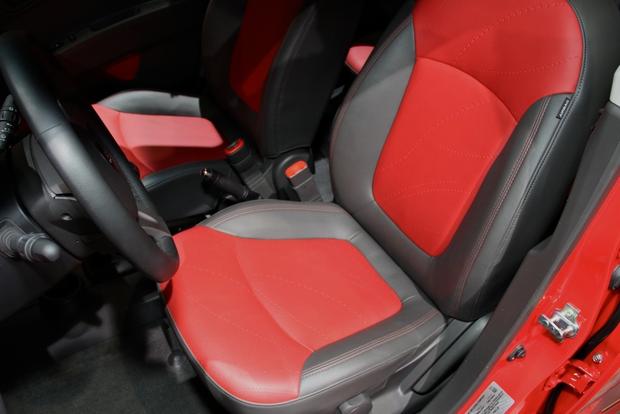 Small Chevy cars make a SEMA splash.
Z-Spec packages offer integrated choices.
Chevrolet can handle the installation, too.


The Chevrolet Z-Spec packages provide an easy-to-follow path through the bewildering array of customization options at the 2012 SEMA (Specialty Equipment Market Association) show. Also, Chevy dealers can select and fit Z-Spec parts.

The challenge lies in putting together the body kits, alloy wheels, engine and suspension parts in a way that keeps the car a pleasure to look at and a pleasure to drive. To illustrate what's possible, Chevy brought several concepts to Las Vegas this year.

The bow tie badge has an incredible 39 cars on its stand, so that might be one reason why so many of them are subcompacts. The 2013 Chevrolet Sonic, for example, has two Z-Spec builds.

Finished in a rich green with tasteful metallic-gray lowlights, the Sonic Z-Spec 1 Concept brings a body kit (including some rather unusual ridging on the hood) and 18-inch alloy wheels. Changes to the chassis include a lowered suspension and Chevrolet Performance (CP) brakes. For a little extra power and more efficient breathing, a new exhaust system has been installed--although it may be hard to hear it over a 200-watt Kicker audio system. The cabin has a tech-with-taste air to it, with a black/titanium color scheme plus stainless steel kickplates and pedals.

Equally arresting, in its own way, is the Sonic Z-Spec 2.5 Concept. Its 18-in alloy wheels are silver with red highlights. Add the Abalone White paint job and this is a car that takes some confidence to pull off. Especially when there's the black and orange suede interior to consider. Like the Z-Spec 1, this one has a Chevrolet Performance suspension and brake upgrade, as well as stainless-steel pedals and sound system.

Owners of the 2013 Chevrolet Spark city car (even smaller than the Sonic) might like to take some time, put their feet up and leaf through the Chevrolet Accessories and Chevrolet Performance catalogs to get their imagination flickering. One possible look is this, the Chevrolet Spark Z-Spec Concept. It would help to have the hot Salsa Red paint job already, so the matching flashes on the 15-in alloy wheels tie in nicely. The formula follows familiar lines of body kit, graphics, plus red and stainless steel in the cabin. It isn't all cosmetic--a low-riding CP suspension brings some driving fun.

What it means to you: A Chevrolet Z-Spec package could mean less time fretting over what to buy and more time enjoying the car.