RESEARCH SEMA AUTO SHOW BY YEAR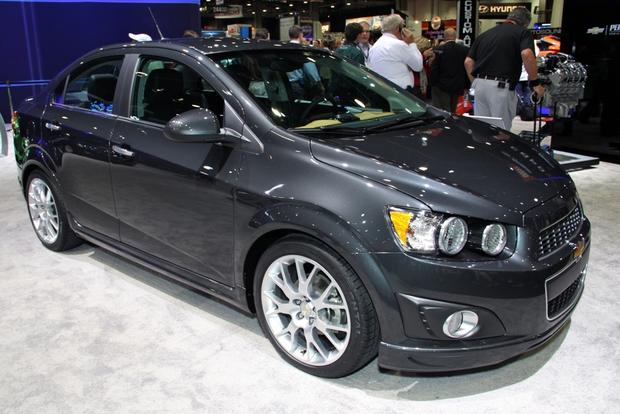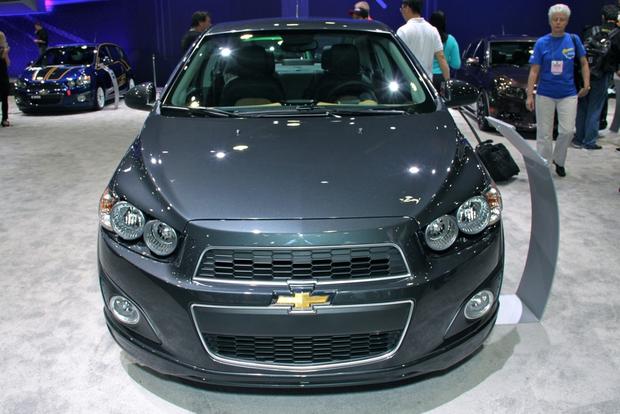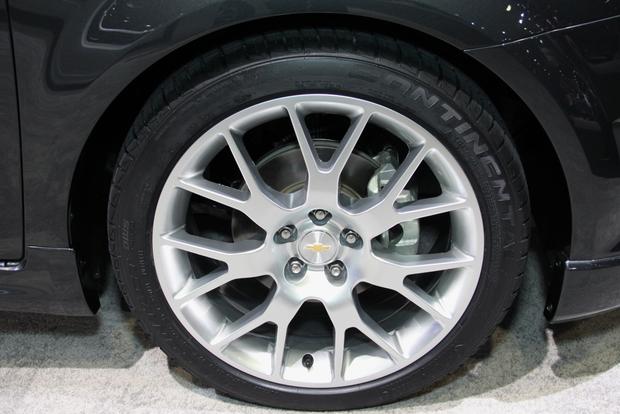 The Chevy Sonic Dusk transitions from concept to reality.
Budget doesn't have to mean bare bones.
And small doesn't have to mean uncomfortable.


The 2013 Chevrolet Sonic Dusk makes a return trip to SEMA. Last year, it was a concept. This year, it's a production model. Which just goes to show that good ideas can sometimes make it through all the rules, regulations, bureaucracy and focus groups without being diluted to a shadow of the original.

Even though the Sonic is Chevy's subcompact sedan--and therefore occupies a place in the automotive spectrum toward the more budget-conscious end--the Dusk package brings something of a premium feel. Surveys are always going on about how the most popular car colors are white and silver, but grey must be coming up. Although the Specialty Equipment Market Association's annual extravaganza of bright and shiny textures is usually one of the few places where sunglasses might be acceptable indoors, the Sonic Dusk is far from the only car clad in more somber hues.

"Reaction to the Sonic Dusk concept last year was overwhelmingly positive," said Chris Perry, Chevy's VP of marketing, "and proved customers are interested in a more refined subcompact."

Perry's colleague, Cristi Landy adds, "It's all about choices and personalization. [The] Sonic Dusk is a sophisticated, well-contented option."

Not only does the Dusk have an aerodynamic body kit, but its 18-inch alloy wheels sport a Pearl Nickel finish. The interior goes for a black and tan color scheme in leather and suede. Naturally, there's the option to integrate a smartphone via Bluetooth. Like the rest of the Sonic range, the Dusk enjoys 138 horsepower and 148 lb-ft of torque from a turbocharged 1.4-liter 4-cylinder engine.

Those looking for something with a sportier edge might consider the Sonic RS, coming out later this year. The only inkling of an on-sale date for the Sonic Dusk so far is some time in 2014.

What it means to you: Providing the price is right, the 2013 Chevrolet Sonic Dusk could be an extremely pleasant way of getting around.