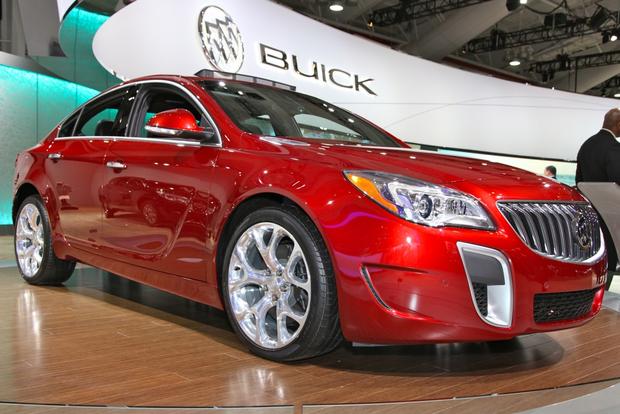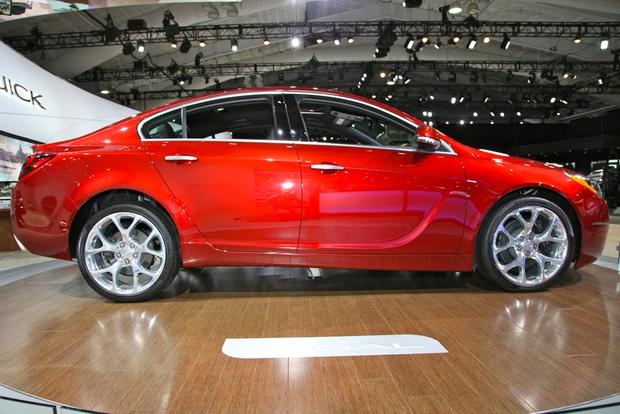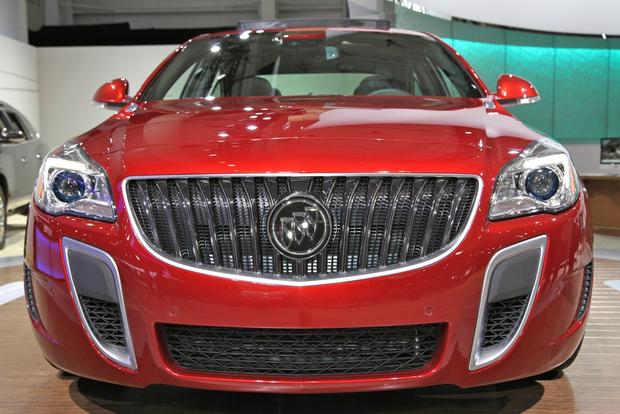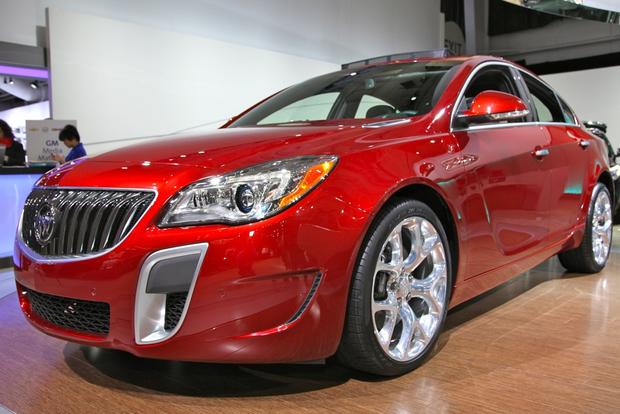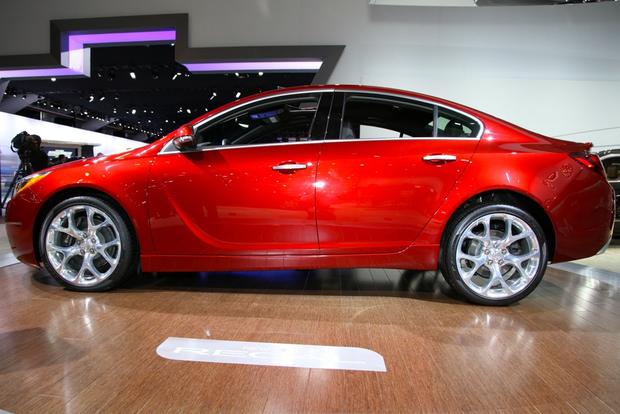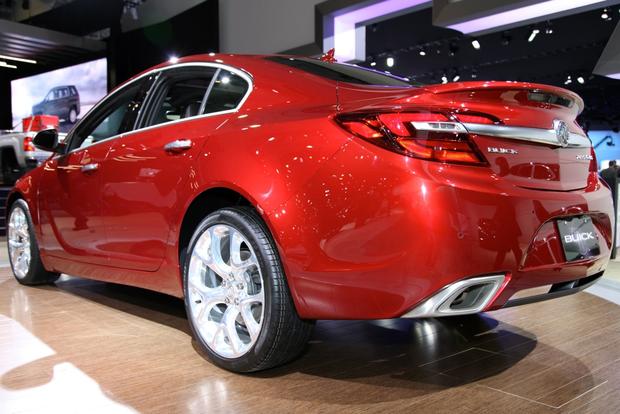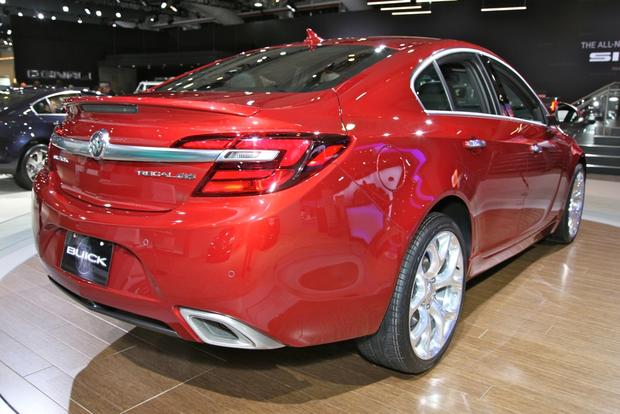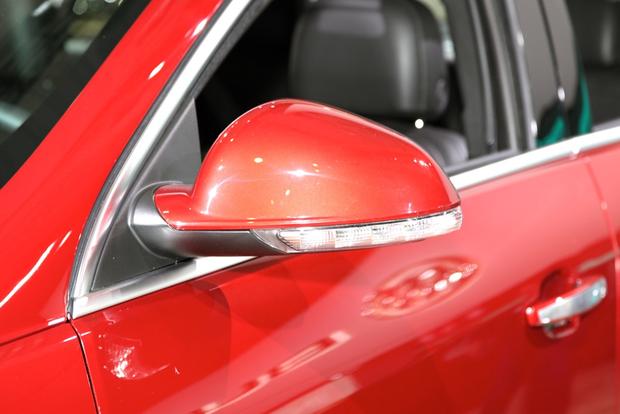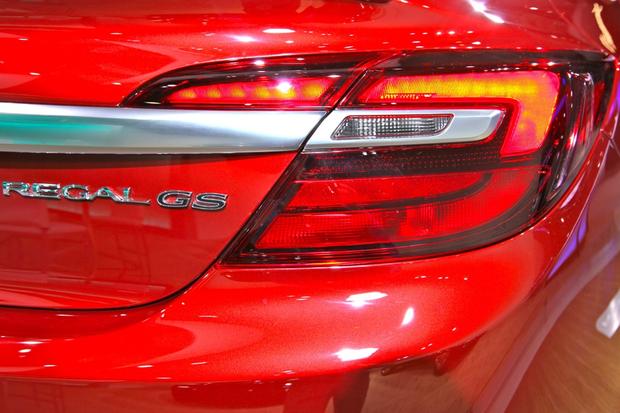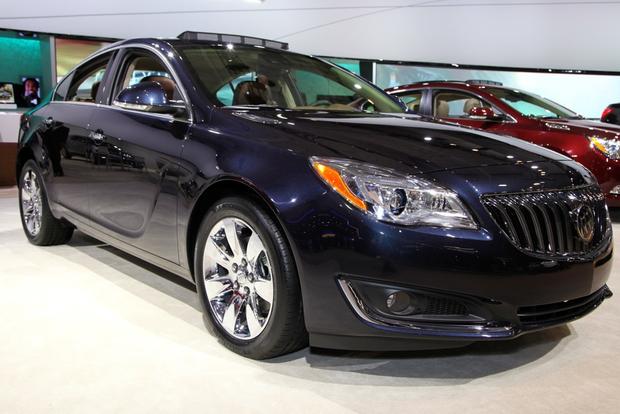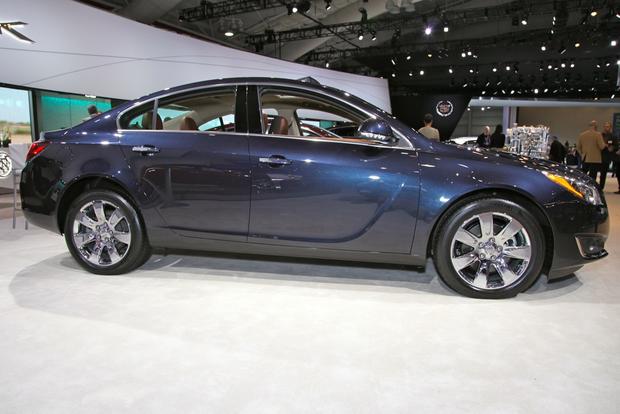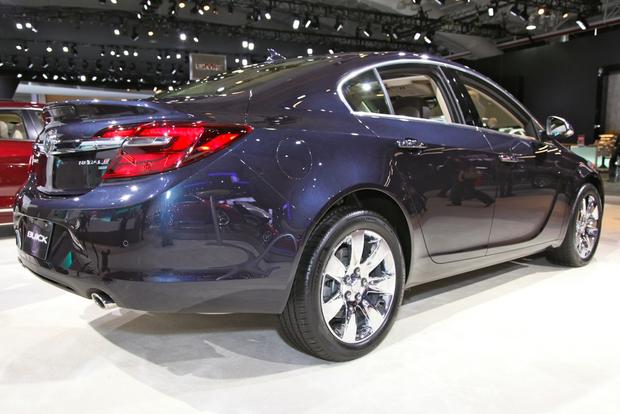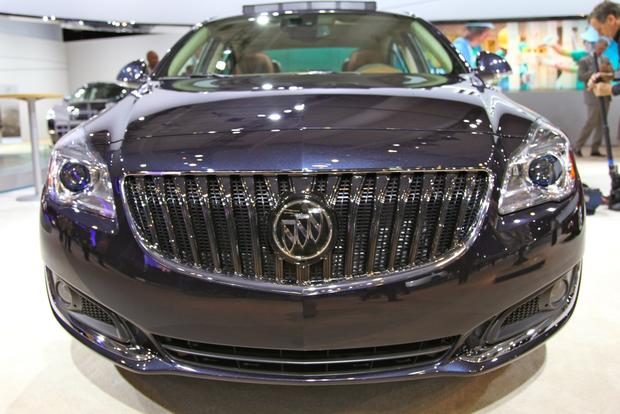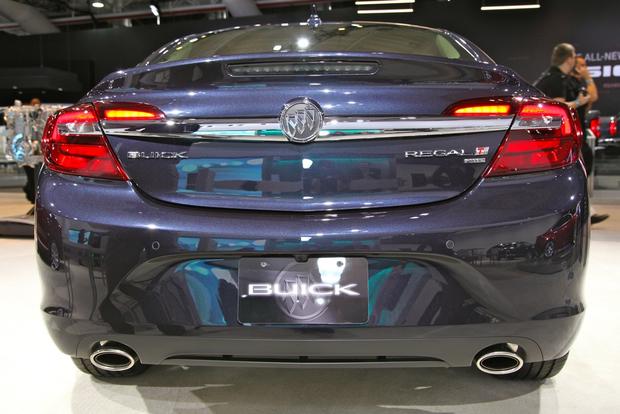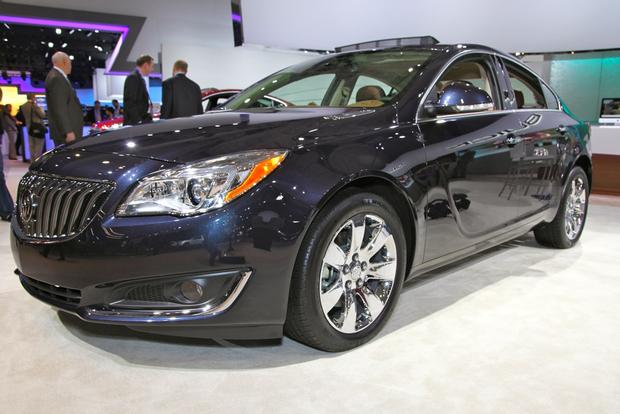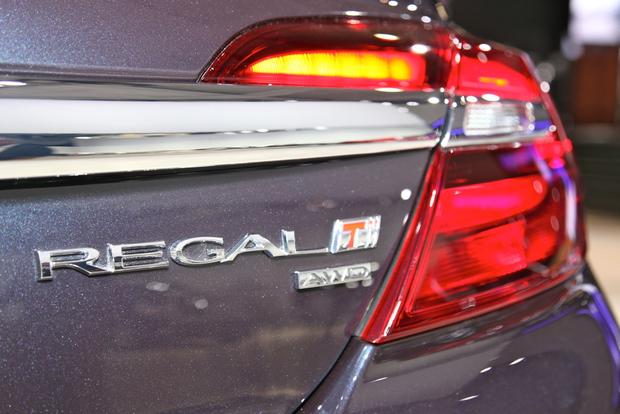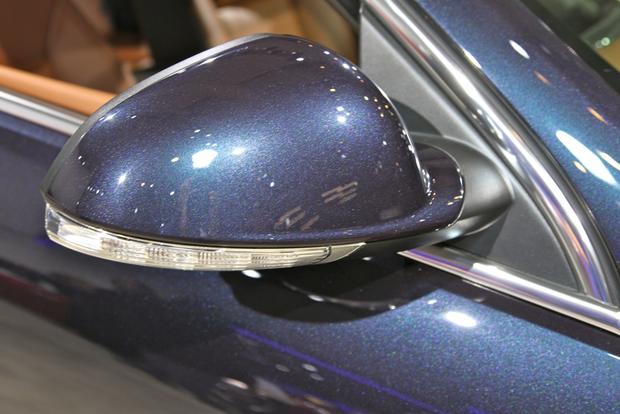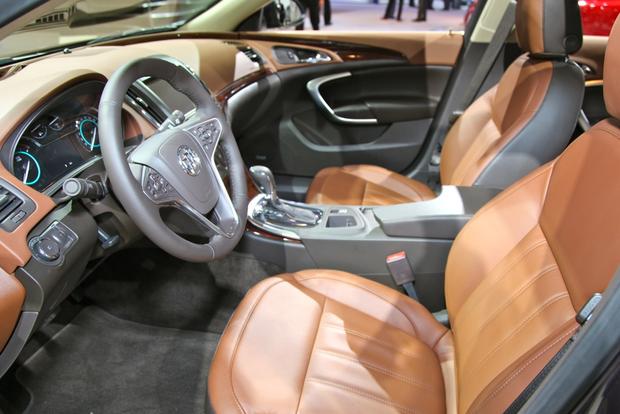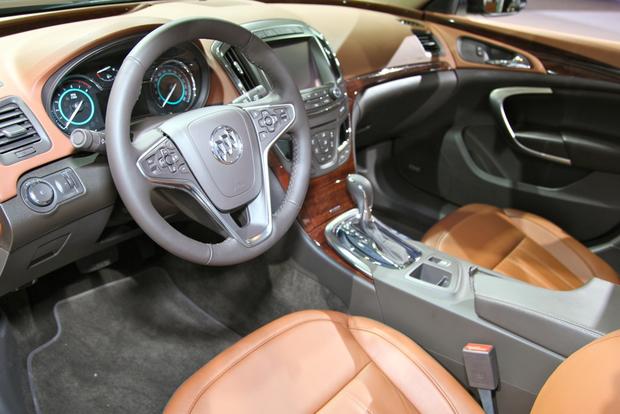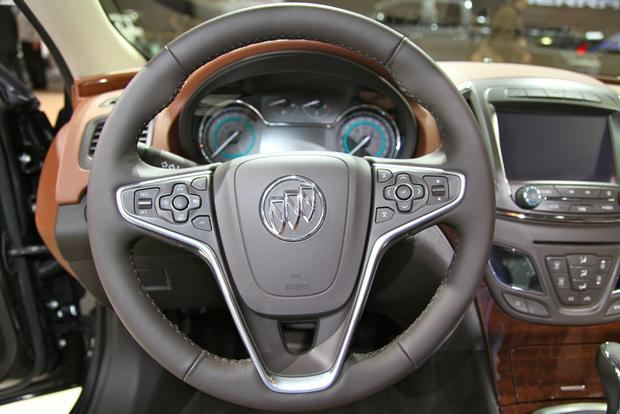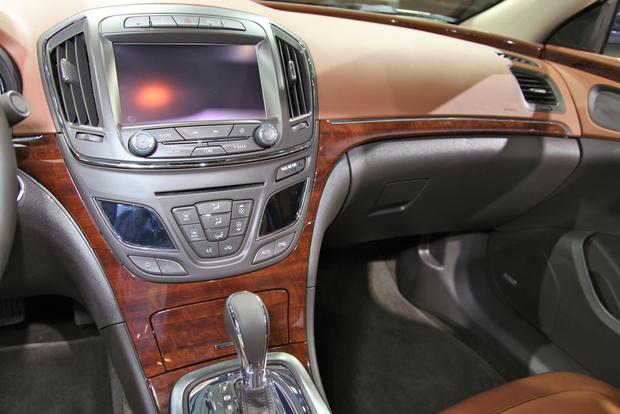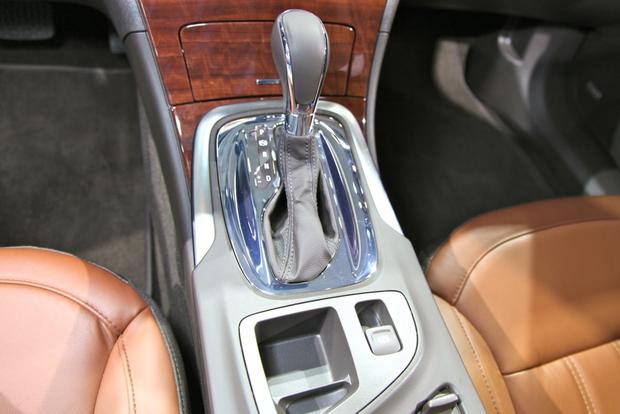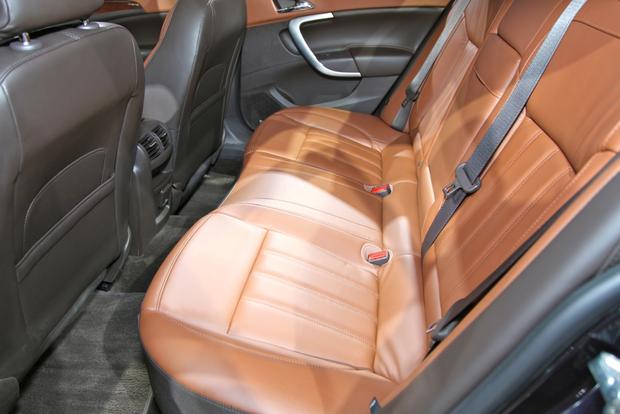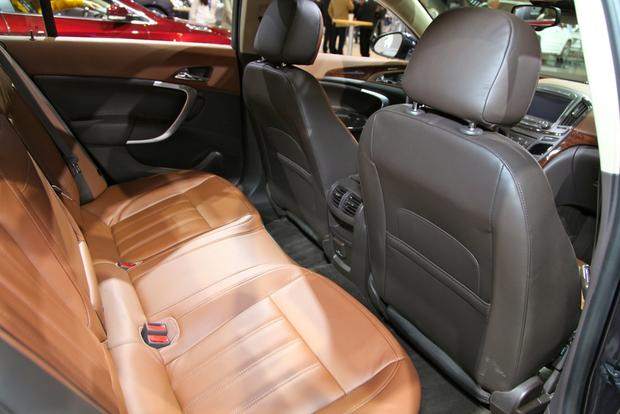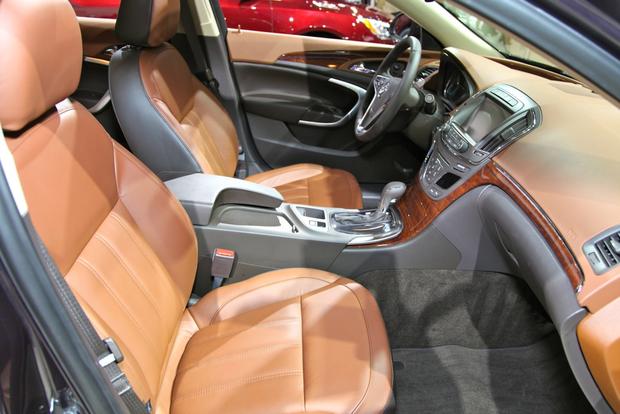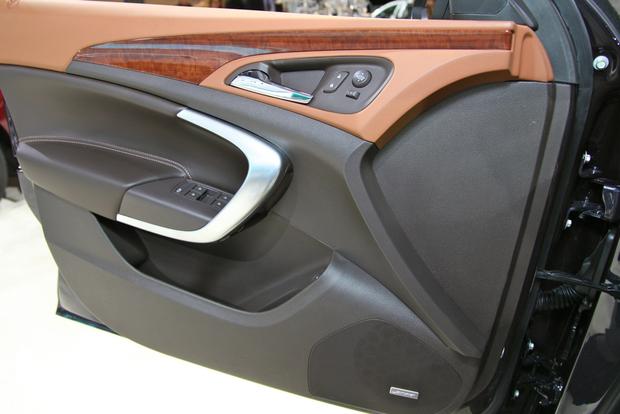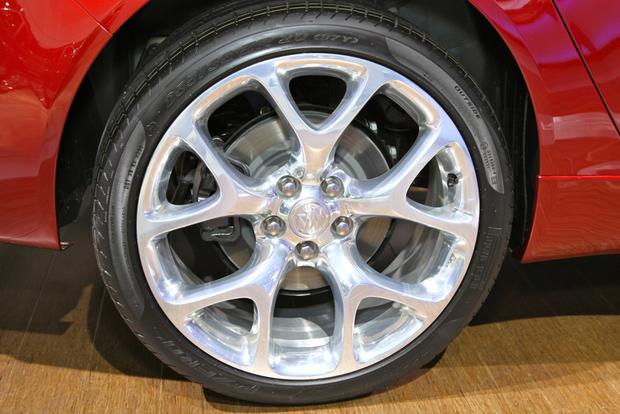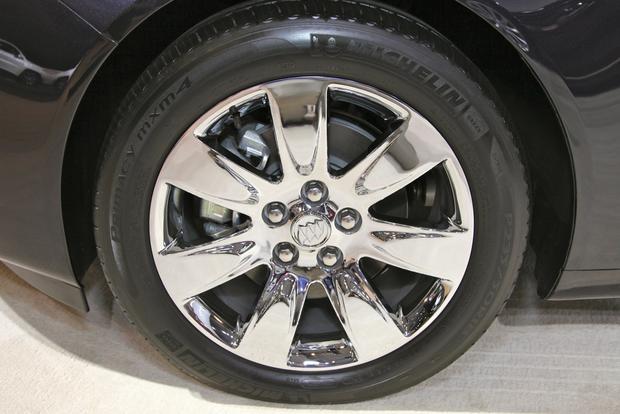 What is it:
A sleeker, faster, higher-tech version of Buick's midsize sport sedan with a new all-wheel-drive option.
The 2014 Buick Regal makes a splash at the 2013 New York Auto Show with a much stronger 2.0-liter turbocharged engine, available all-wheel drive, a smattering of new technology features, and mildly revised styling inside and out.
While available AWD is no doubt big news for snow-belt shoppers, we're especially excited about the new turbo, as it elevates the mid-grade Regal from a ho-hum 220 horsepower to a robust 259 horses (per Buick's estimate). The only downside is that the high-performance Regal GS now shares this engine, which means it actually loses 11 horsepower in the deal, though we doubt you'll notice it from the driver seat.
How Much:
The current Regal ranges from roughly $30,000 for the base "eAssist" four-cylinder model to nearly $36,000 for the base turbocharged GS. We expect Buick to hold the line for the most part, as this isn't really a redesign, but AWD will likely bump up the price significantly when specified.
When can you get it?
Fall 2013.
Add it to your Shopping List because...
The Regal hails from Europe, where it's known as the Opel Vectra, a stylish sport sedan. To say this isn't your grandfather's Buick would be an understatement. But what's neat about the 2014 Regal is that it offers something for everyone, especially now that AWD is on the table.
If you want to save fuel, stick with the base version, and you'll be rewarded with "eAssist" mild hybrid technology that's good for an EPA-estimated 36 mpg on the highway. But if premium power is more your thing, know that the 2014 Regal Turbo can finally run with the big boys, thanks to a thoroughly revised 2.0-liter turbocharged engine that cranks out 259 horsepower—about 20 more horses than the BMW 328i.
And then there's the 2014 Buick Regal GS, a high-performance version of the Regal Turbo that adds a sport suspension, Brembo brakes, performance-oriented electronic drive modes, and an available six-speed manual transmission. As noted, the 2014 GS shares the Regal Turbo's engine, so it's more of a handling-and-braking upgrade.
All-wheel drive is only available on the turbocharged models, but that's still a boon for folks who might otherwise have avoided the previously front-wheel-drive-only Regal.
As for technology, the Regal's got more of it than ever for 2014, highlighted by a next-generation IntelliLink infotainment system with an 8-inch display, voice recognition and a simplified control structure. Buick also offers a nine-speaker Bose stereo, adaptive cruise control, and a 4.2-inch color information screen located in between the gauges. Other niceties include a slew of optional safety technologies like Rear Cross Traffic Alert and Forward Collision Alert.
Finally, the Regal's already stylish skin has been nipped and tucked for 2014, and the headlights and taillights now have LED accents. Inside, meanwhile, there's a reshaped dashboard with fewer buttons and more visual appeal.
Other cars to consider:
Audi A4: Very similar in concept to the Regal Turbo, the A4 features a 2.0-liter turbocharged engine, a sleek shape, and a front-wheel-drive platform with available AWD.
BMW 328i: The turbocharged 328i's rear-wheel-drive underpinnings yield superior handling for enthusiastic drivers, while its enlarged back seat makes it compelling even if you need to ferry adults around on a regular basis.
Honda Accord Sport: As a more affordable option, consider the appealing Accord Sport, which is almost as engaging to drive as the Regal and comes with plenty of tech, too.
Used Lexus IS: If back seat space isn't a priority, check out a certified pre-owned IS250 or (for serious power) IS350. These RWD-based sport sedans look great, drive well, and promise a pain-free ownership experience.
Used Infiniti G37: For power-mongers, it doesn't get much better than a used G37. With well over 300 horsepower from its 3.7-liter V6, the RWD-based G37 is a sports car in a sedan costume.