RESEARCH NEW YORK AUTO SHOW BY YEAR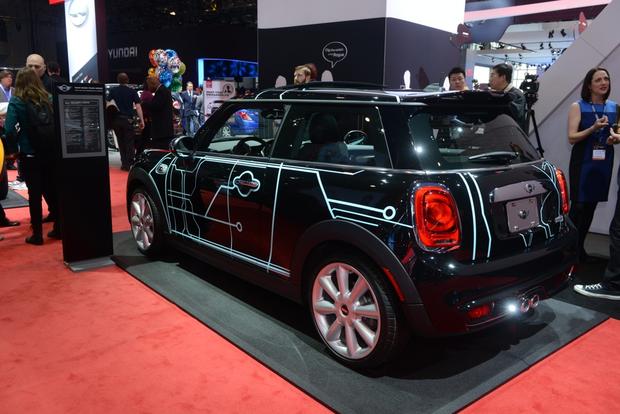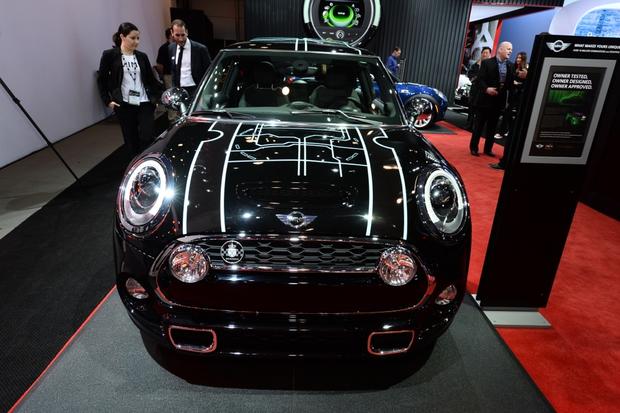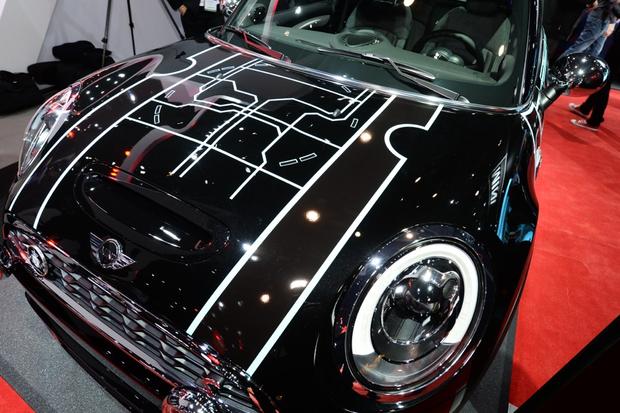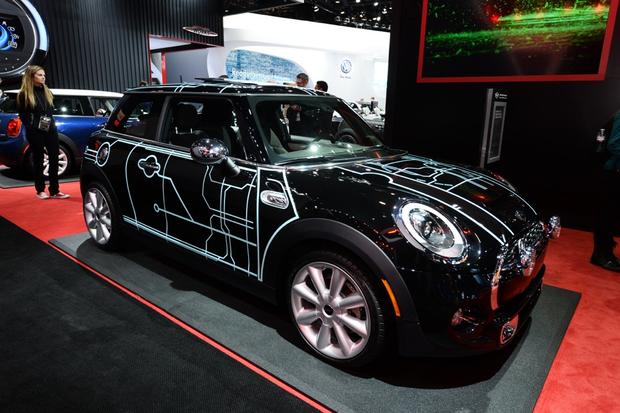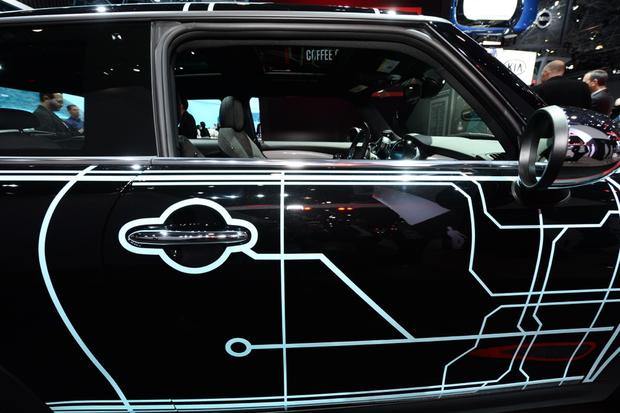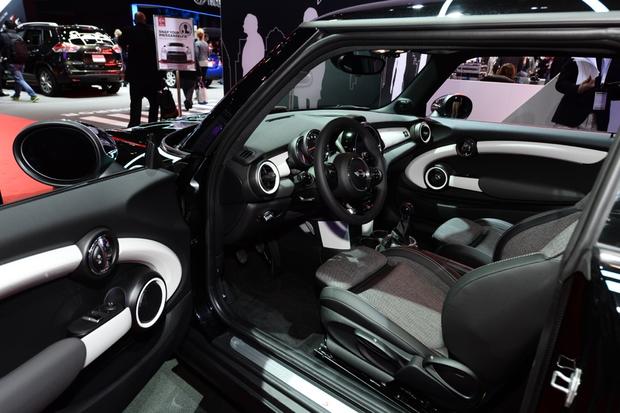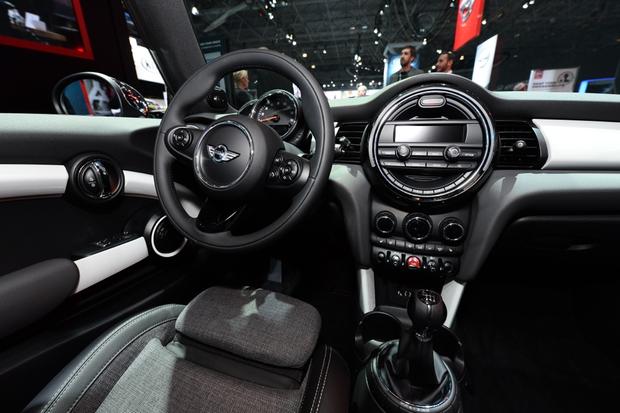 What Is It?
No kidding, the 2014 MINI Cooper DeLux is a production model. Sure, it looks like it came out of the recent "Tron: Legacy" movie, and there's no doubt that either that film or the original 1982 version provided some inspiration. But the DeLux is the product of a regular girl's imagination, as opposed to coming from one of those wacky professional car designers.
Let's fill in some of the back story: In the dark days of November 2013, MINI set up a competition called "Final Test Test Drives." The big idea was to ask MINI owners -- past and present -- to send in a video or photo detailing which features on the then-imminent third generation of MINI hardtops they were most looking forward to testing. This was to drum up some excitement about the new car before it hit the dealerships this spring.
Reaction was strong. More than 800 submissions had to be whittled down to 10 winners, who then sat with an illustrator to create their ideal MINI package, each one labeled a "MINI Original." Among the 10 winners was Alex Coyle, a sophomore student of creative advertising and photography at Virginia Commonwealth University.
If you're a photographer, you're invariably thinking about light, and Coyle wanted her MINI to be visible at night. "'Lux' is the root meaning of 'light,'" said Coyle. "After I went through all the options I had available to customize the car, I went for all the bells and whistles and created what I call a 'de luxe' model. The result was DeLux."
The actual bells and whistles include custom graphics, Midnight Black metallic paint, chrome line exterior, chrome mirror caps, a rain sensor, a rear spoiler and a sports pack that features 18-inch alloy wheels, LED lights and white turn signals.
The car is now on the MINI stand at the 2014 New York Auto Show. To see this and the other finalists online, check out MINIFTTD.com.
The company will be building a limited run of 56 2014 MINI Cooper DeLux versions based on the Cooper S.
How Much?
The 2014 MINI Cooper S starts at $23,600, and it's an extra $8,900 for the DeLux treatment.
When Can You Get It?
Now. Click on the configurator at MINIUSA.com, or place an order at a MINI dealer.
Add It to Your Shopping List Because...
While it's not exactly one-of-a-kind, chances are slim that you'll find another of the 56 cars being made. And under all that arty paintwork is one of the feistiest front-wheel-drive cars to ever roam the earth, so it's a win-win.
Other Cars to Consider
2014 FIAT 500 Abarth -- None of these cars have limited-edition arty paint jobs, but they're still a blast to drive. The Abarth is a fun little front-drive machine with pep and personality.
2014 Ford Fiesta ST -- Gives the MINI some serious competition as the enthusiast's choice in this wonderful little niche.
Used Mazdaspeed3 -- Handles superbly and even comes with a turbocharged engine.
Used MINI Cooper John Cooper Works -- The MINI that is most focused on driving thrills.