RESEARCH LA AUTO SHOW BY YEAR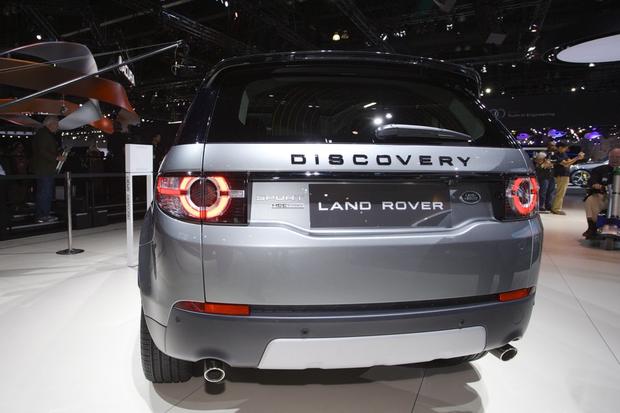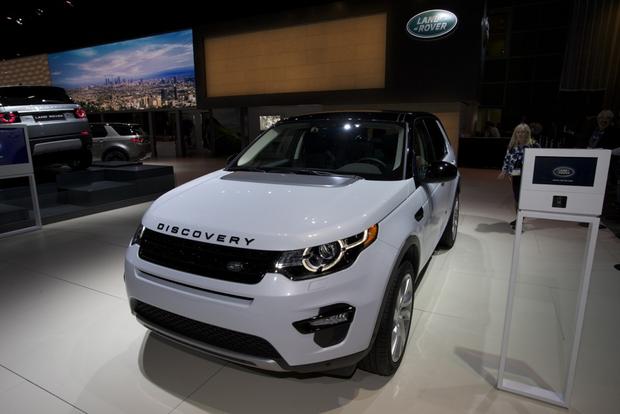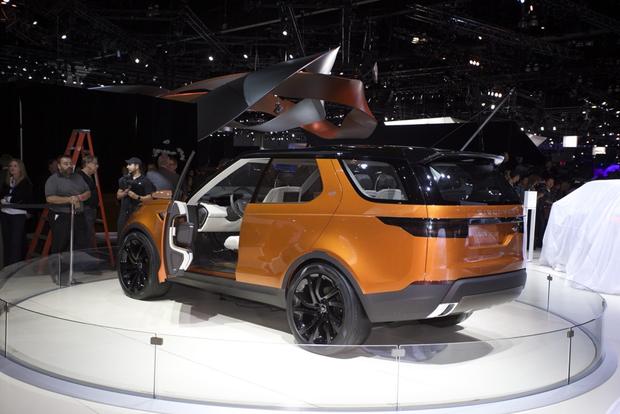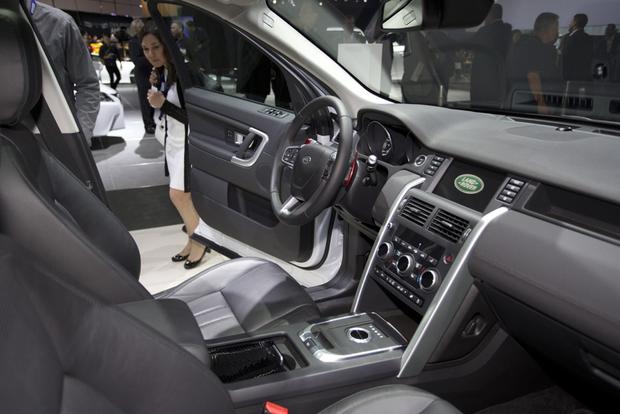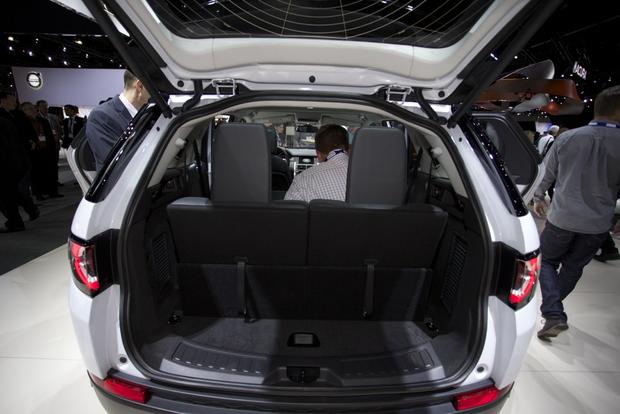 What Is It?
The all-new 2015 Land Rover Discovery Sport is essentially a longer, cheaper and more practical Range Rover Evoque with an available third-row seat. With the Discovery Sport's arrival, Land Rover now has a family-friendly option for entry-level luxury crossover shoppers, not just a fashion-forward one.
That's not to say that the Discovery Sport isn't attractive. Indeed, some might say it's more handsome than the Evoque, with conservative yet sleek lines that should work well for any occasion. More importantly, the elongated cabin provides up to 66.9 cu ft. of cargo capacity, making the Evoque's 51 cu ft. maximum seem small. An available "5+2" seating configuration also provides a child-friendly third-row seat that flips into the cargo floor when not in use. That's a highly unusual feature for a modestly sized crossover at the Discovery Sport's price point.
Like the Evoque, the 2015 Land Rover Discovery Sport comes with a 2.0-liter turbocharged 4-cylinder engine rated at 240 horsepower. That's not a lot of power for a 3-row crossover, but most drivers will find the acceleration adequate, if not thrilling. Like the Evoque, a 9-speed automatic transmission takes care of the shifts. All-wheel drive is standard, of course. The Discovery Sport has a healthy 8.3 inches of ground clearance, so it's higher than the generally pavement-oriented crossovers in this class. Land Rover's familiar Terrain Response system provides four distinct modes (General, Grass/Gravel/Snow, Mud and Ruts, and Sand) that only enhance the Discovery Sport's admirable off-road capabilities.
Other notable Discovery Sport features include available automatic emergency braking and adaptive dampers, standard leather upholstery and an attractive 8-in touchscreen. It also sports Land Rover's new InControl Apps infotainment suite, which integrates smartphones into the touchscreen display while preserving the original look and feel of their apps.
How Much?
Starting at $38,920
When Can You Get It?
Early 2015
Add It to Your Shopping List Because...
You like Land Rover's refined sensibility and off-road heritage, but you've been waiting for a compact crossover that's fit for family duty.
Other Cars to Consider
2015 Audi Q5 -- The pavement-biased Q5 is great fun to drive, especially with the supercharged V6.
2015 BMW X3 -- The 2-row X3 offers better on-road handling and more powertrain options, though it's hardly the off-roader that the Land Rover is.
2015 Lincoln MKC -- Score one for the home team, as Lincoln has a genuinely competitive compact luxury crossover on its hands.
Used Land Rover LR4 -- The larger LR4 is predictably less nimble and fuel-efficient than the Discovery Sport, but it has a much more accommodating third-row seat, and its boxy styling is straight out of the classic Land Rover playbook.