RESEARCH NEW YORK AUTO SHOW BY YEAR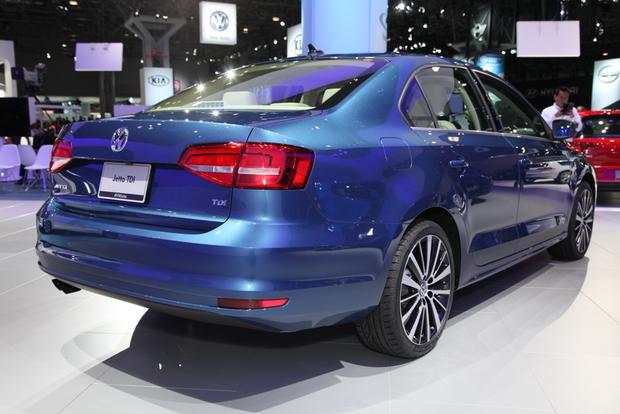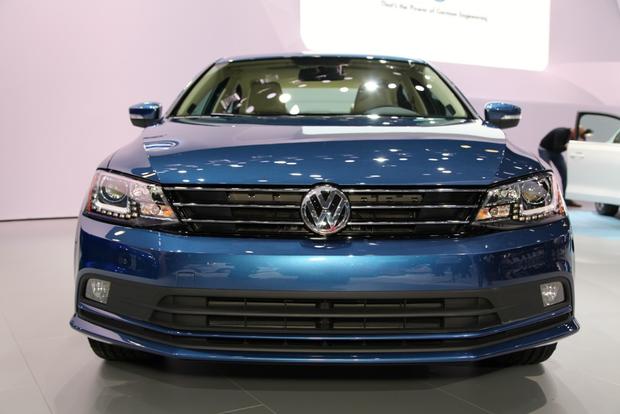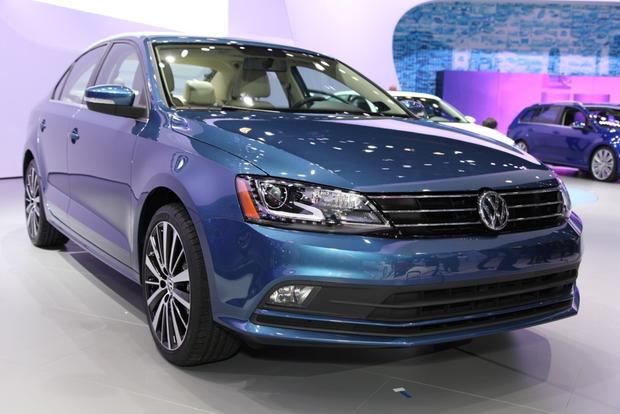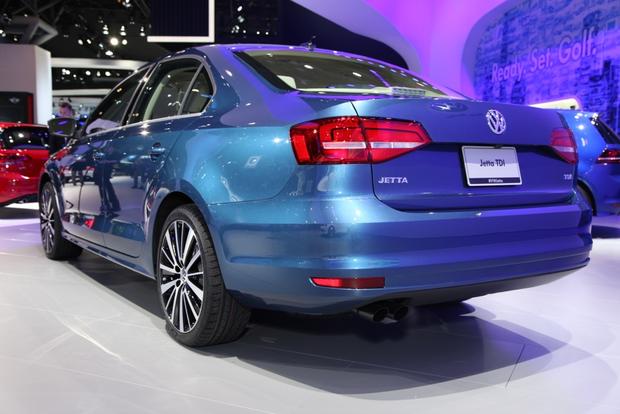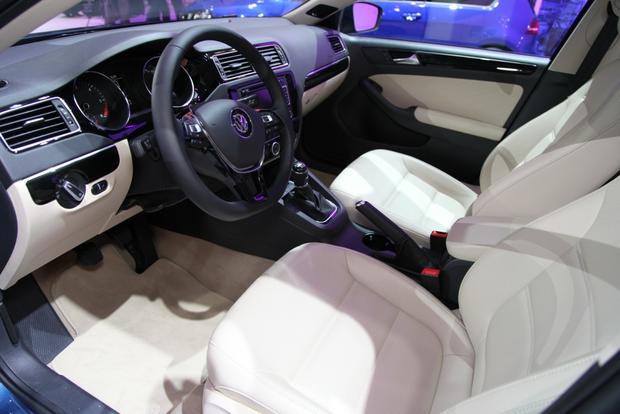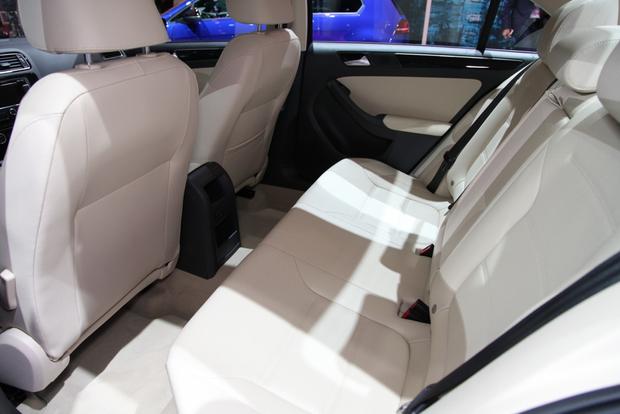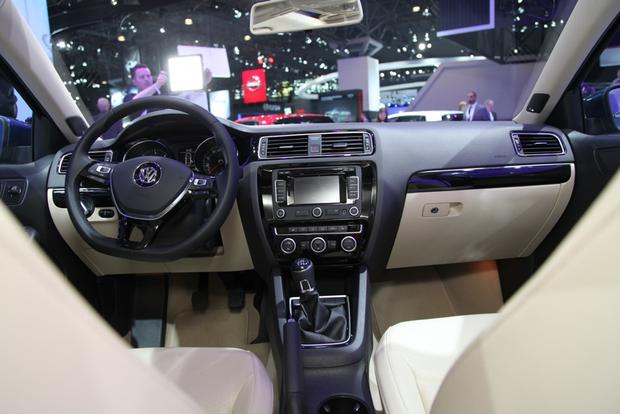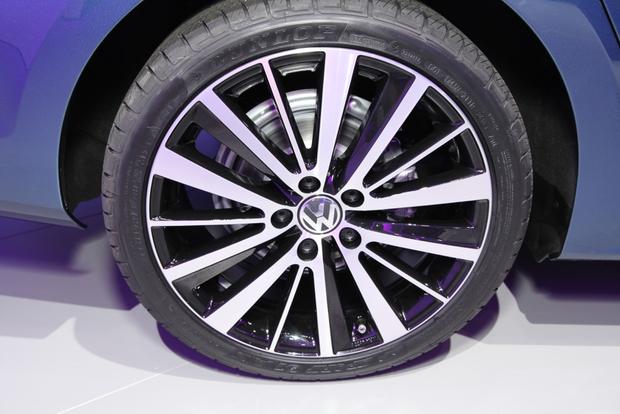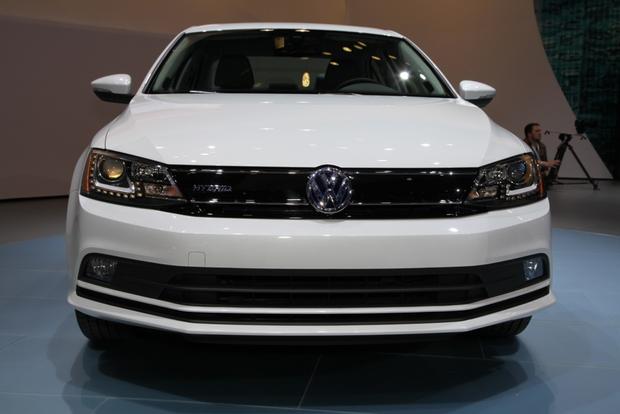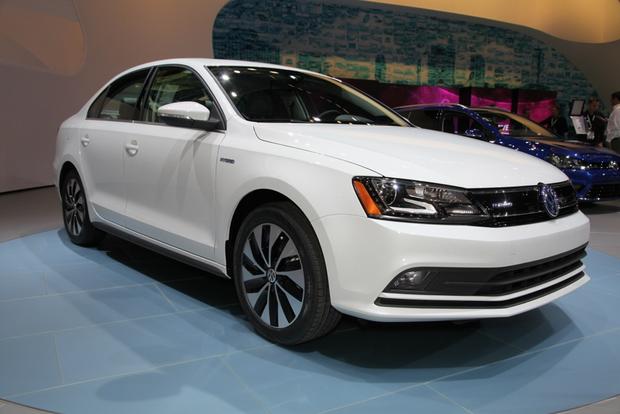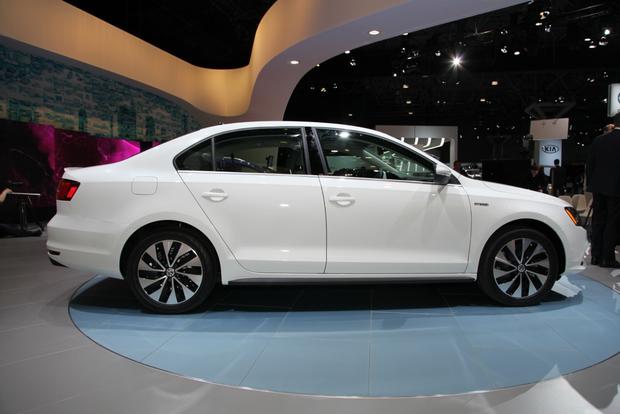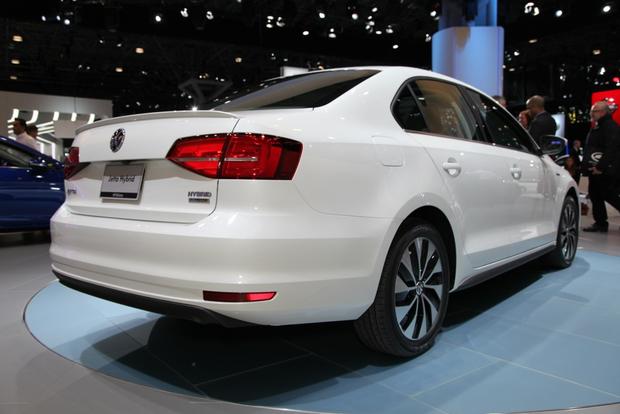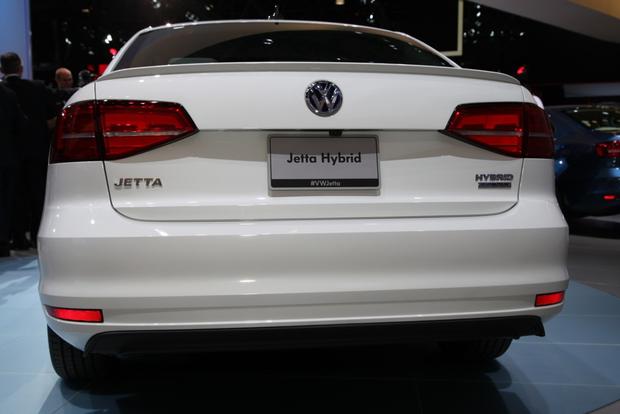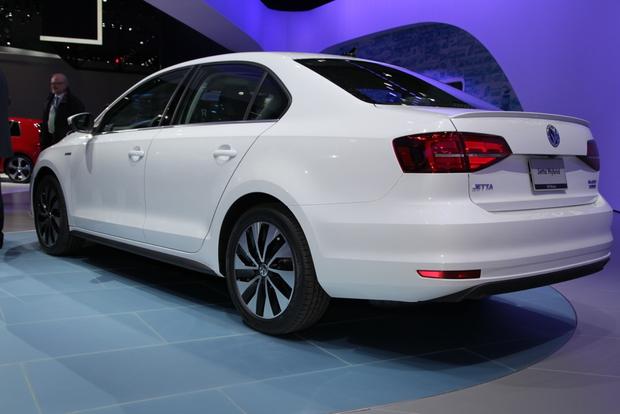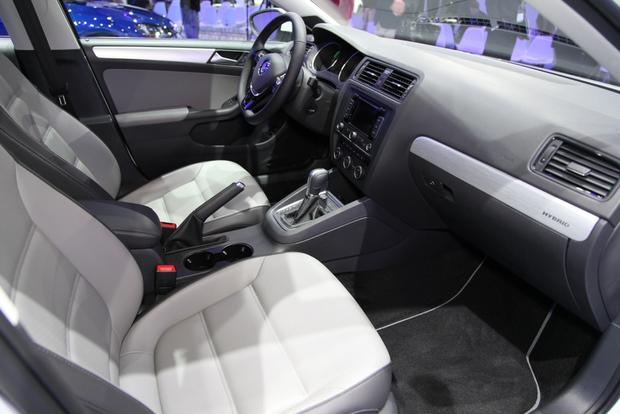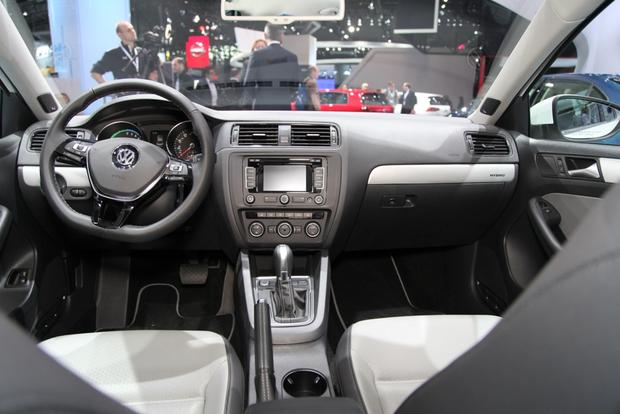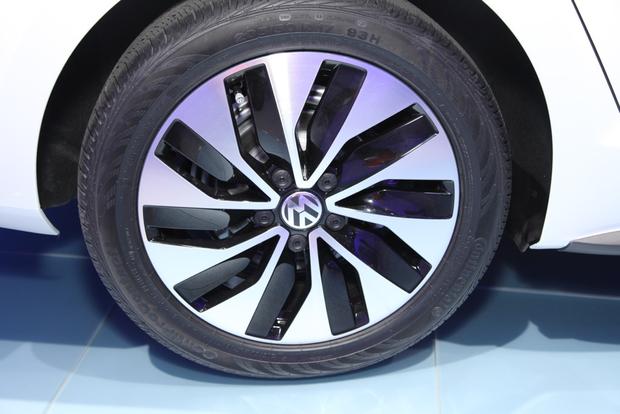 What Is It?
The 2015 Volkswagen Jetta is a compact family sedan on the largish side, and this model year -- introduced at the 2014 New York Auto Show -- heralds a restyling and an attempt to provide more content. Volkswagen calls it a world debut, which is correct, if a tad pedantic, since this made-in-Chattanooga car is built solely for the United States.
Although Volkswagen says the aerodynamics have improved, the differences in styling are hard to spot. Despite tweaks to the nose and tail, it's still instantly recognizable as a Jetta. The cabin, however, has a slightly different story to tell.
In some upper trim levels, the Jetta gains a flat-bottomed, multifunction steering wheel. The center console has also received some attention, while some gauges sport a chrome surround -- but again, nothing radical. The electronic safety systems that are now available make a bigger difference, with blind spot monitoring, rear cross-traffic alert and frontal-collision warning.
The Jetta's range of gasoline engines stays the same: 115-horsepower 2.0-liter 4-cylinder, 170-hp 1.8-liter turbo 4-cylinder, 210-hp 2.0-liter turbo 4-cylinder, plus a turbo 1.4 in the hybrid model. There is a new diesel option: This turbocharged 2.0-liter 4-cylinder unit makes 150 hp and 236 lb-ft of torque. That's an extra 10 hp over the 2014 version, but where the earlier model returned 30 miles per gallon in the city, 42 mpg on the highway and 34 mpg combined, the 2015 Jetta TDI is Environmental Protection Agency-rated at 32 mpg city/45 mpg hwy/37 mpg combined.
Before we leave the engine bay, one other change for 2015 is the inclusion of a radiator grille shutter for the 1.8T and TDI models. On cold mornings, the shutter stays closed until a preset engine temperature has been reached. This also has the effect of directing air around the car.
How Much?
To be announced. The 2014 Volkswagen Jetta starts at $16,895 for the admittedly pretty basic S trim.
When Can You Get It?
Summer or fall 2014
Add It to Your Shopping List Because...
There are many choices for compact sedans, but the 2015 Volkswagen Jetta offers more space for an affordable price.
Other Cars to Consider
2014 Ford Focus -- Handles like a champ, rides like a dream. One of the outstanding candidates.
2014 Honda Civic -- Another hit from Honda. Nothing wrong with it whatsoever.
2014 Hyundai Elantra -- Doesn't quite have the driving talents of a Focus but comes well-appointed.
2014 Mazda3 -- Possibly the best-kept secret of the compact class. Great to drive and kind to the wallet.
2014 Toyota Corolla -- Not what you'd call inspired but a steady choice for the chronically risk-averse.
Used Toyota Camry -- Offers more passenger space than a Jetta, a cavernous trunk and is one of the best-selling cars ever. Millions of buyers know what they're doing.
Used Volkswagen Golf -- The Golf's hatchback body is more practical than a sedan, and it offers German cachet by actually being made in Germany. Another multimillion seller.