RESEARCH LA AUTO SHOW BY YEAR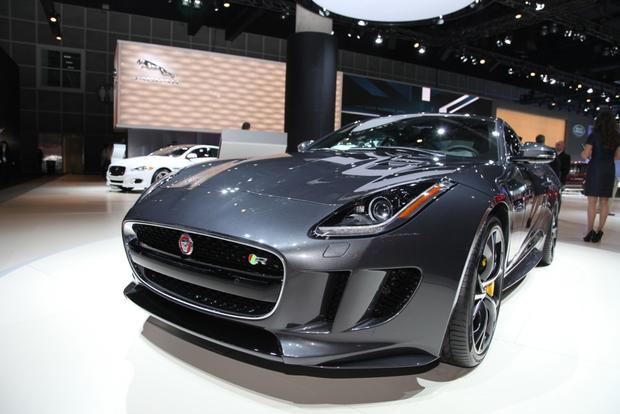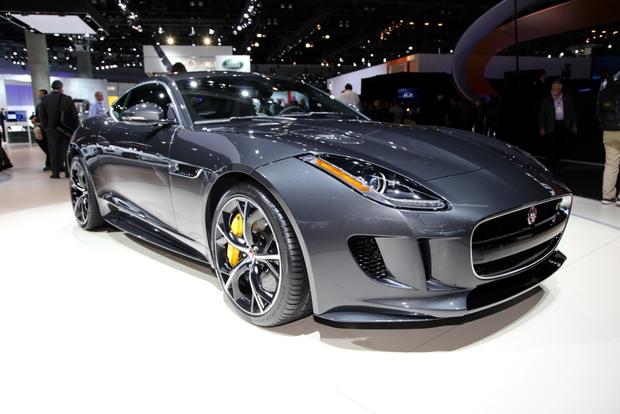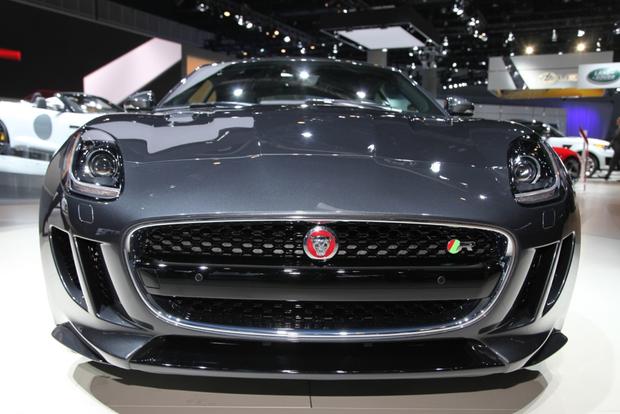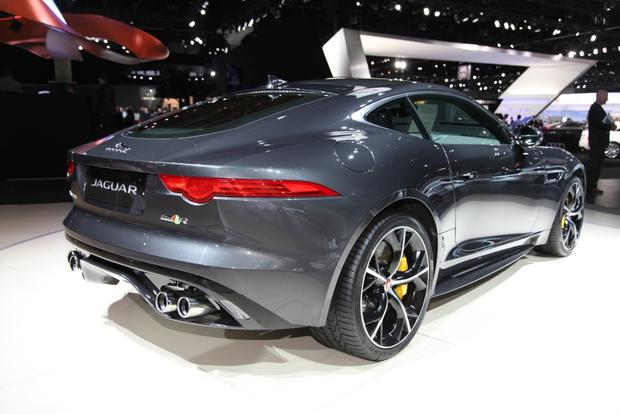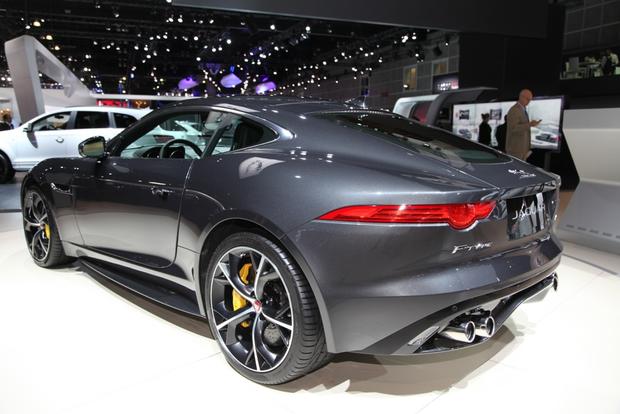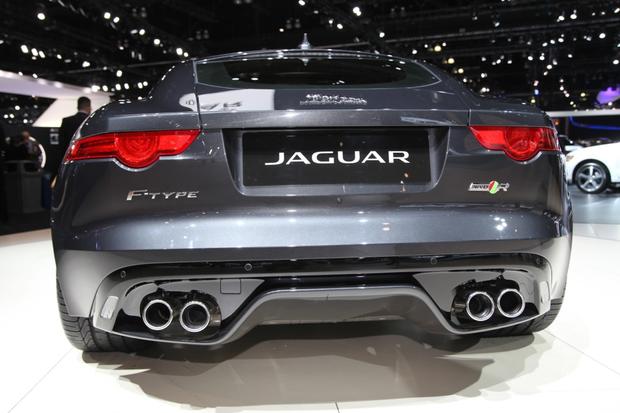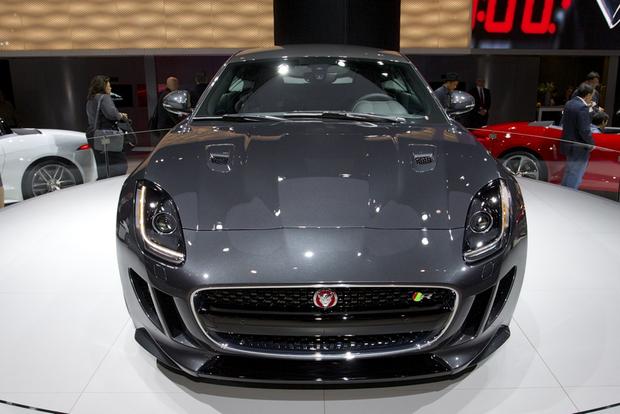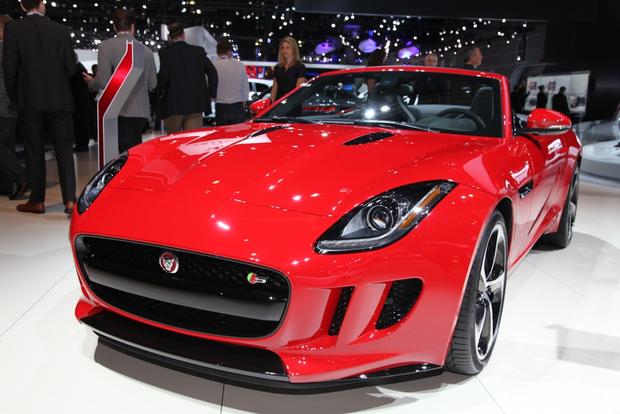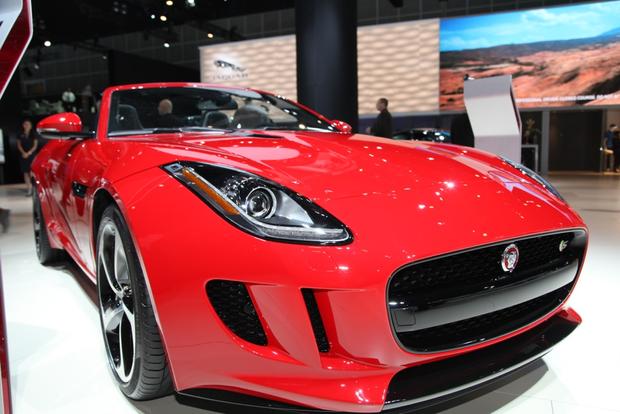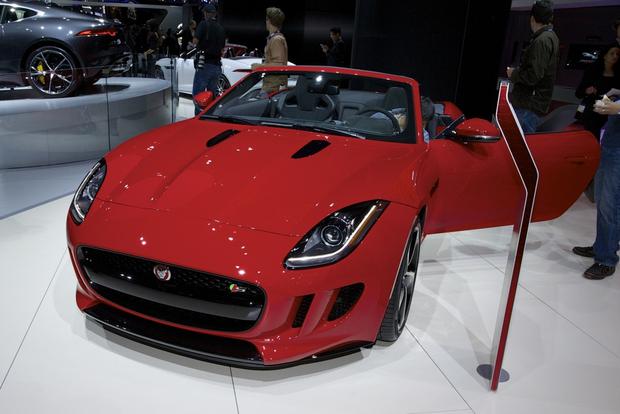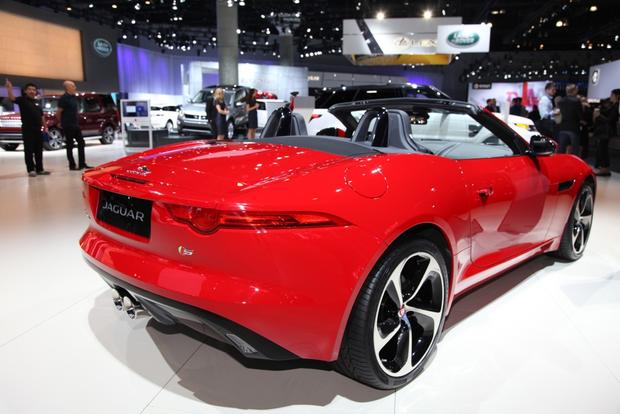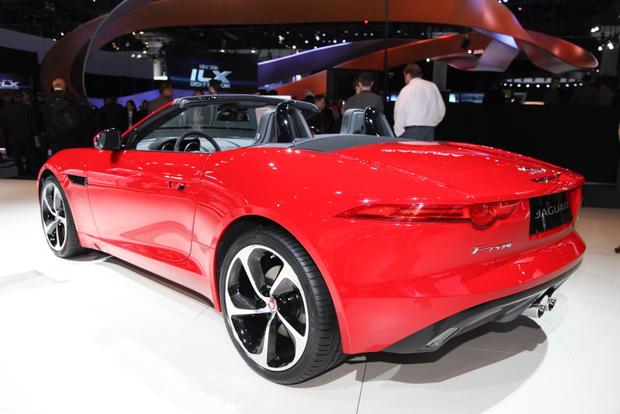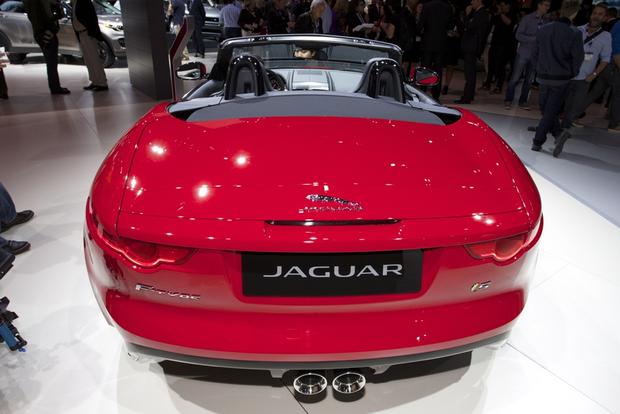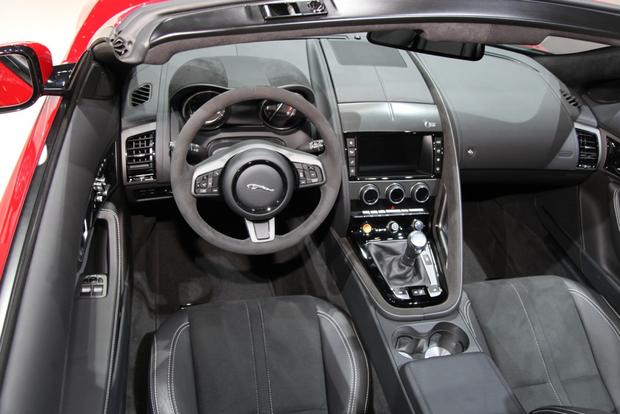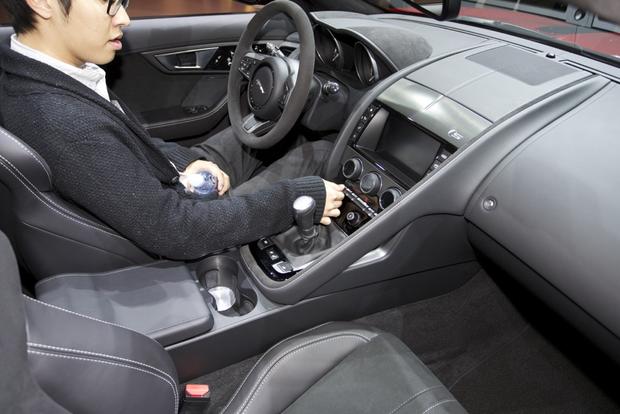 What Is It?
The 2016 Jaguar F-TYPE is fundamentally the same luxury sports car we've come to know and love over the past couple years, but it rolls into the 2014 LA Auto Show with a few notable changes. All-wheel drive is now standard on the V8-powered F-TYPE R coupe and roadster (and optional on the midgrade F-TYPE S). A 6-speed manual transmission is offered on all rear-wheel-drive models. Electric power steering is now standard on every F-TYPE, and it debuts a number of new standard features, including the InControl smartphone integration system.
If you're wondering what happened to the V8 S roadster, you're onto something, as the 2015 model year turns out to be its swan song. Going forward, every V8-powered F-TYPE will be known as the F-TYPE R, whether coupe or roadster, whereas the 2015 F-TYPE R was strictly a coupe. Here's the good news: the F-TYPE R roadster will carry the same 550-horsepower version of the supercharged V8 as the coupe, erasing the V8 S roadster's rather odd 55-hp deficit. But for better or worse, all-wheel drive comes standard on every 2016 F-TYPE R (with a slightly more bulbous hood to accommodate the extra hardware), meaning that if you want that awesome V8, you can't have rear-wheel drive anymore.
It's an intriguing development for a purpose-built sports car. Such cars don't need to have rear-wheel drive (the Nissan GT-R is just one of many successful all-wheel-drive supercars). Given that real-wheel drive is standard on lesser F-TYPE models, we're surprised Jaguar doesn't at least let you choose on the top-dog F-TYPE R. On one hand, the all-wheel-drive system sends 100 percent of its power to the rear wheels by default, supposedly preserving the car's real-wheel-drive handling characteristics -- but on the other hand, the system raises the suspension a bit and adds weight. The Porsche 911 Turbo, which is only available with all-wheel drive, is comparable to its rear-wheel-drive brethren, but Porsche also offers the similarly capable rear-drive 911 GT3 for purists.
In any case, enthusiasts who cock an eyebrow at the all-wheel-drive situation will likely be pleased to learn that a 6-speed manual transmission is now available on base and S models with rear-wheel drive. Alas, dreams of a manual-transmission F-TYPE R will have to wait for another auto show.
Inside, the 2016 Jaguar F-TYPE is treated to a refreshed instrument cluster and additional standard features, including the formerly optional 770-watt Meridian audio system, keyless entry and ignition, 14-way power seats and a panoramic glass roof in the coupe. On the infotainment front, the 8-inch touchscreen has a new interface, and Jaguar/Land Rover's proprietary InControl software provides enhanced smartphone connectivity, including full mobile-app integration.
How Much?
TBA
When Can You Get It?
TBA -- we're thinking late Spring 2015.
Add It to Your Shopping List Because...
Well, there are a lot of reasons, right? Maybe you've been waiting for a manual shifter, or perhaps you live in the snow belt and would prefer to drive your Jaguar sports car year-round. The added features are nifty, too.
Other Cars to Consider
2015 BMW M4 -- The automatic-only M4 takes more of a computerized approach to extreme speed, but there's no denying its vast capabilities.
2015 Chevrolet Corvette -- Don't let the 'Vette's vastly lower price tag fool you; even the base model can go head-to-head with the F-TYPE R, and the new Z06 is in a league of its own.
2015 Porsche 911 -- The 911 is actually pricier than the F-TYPE, or at least it tends to be, but there's no substitute for its precise engineering.
Used Audi R8 -- If you're considering higher-end F-TYPE models, don't be afraid to look for a nice low-mileage R8. You can't beat the visual impact, and they're great to drive, too.