RESEARCH DETROIT AUTO SHOW BY YEAR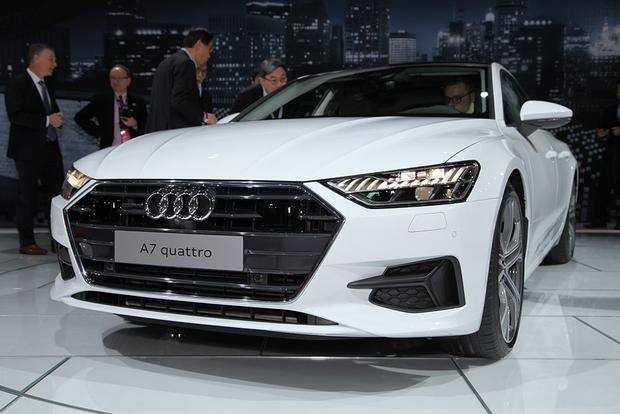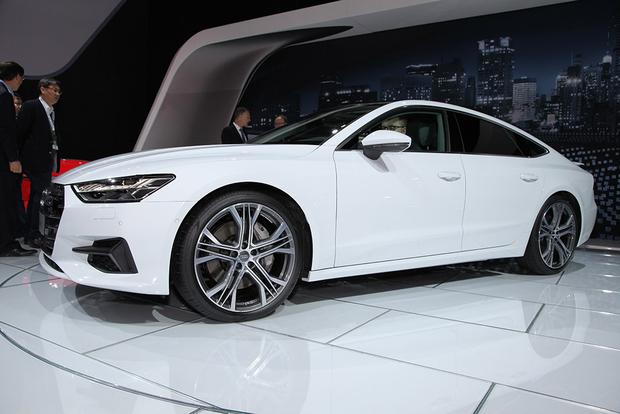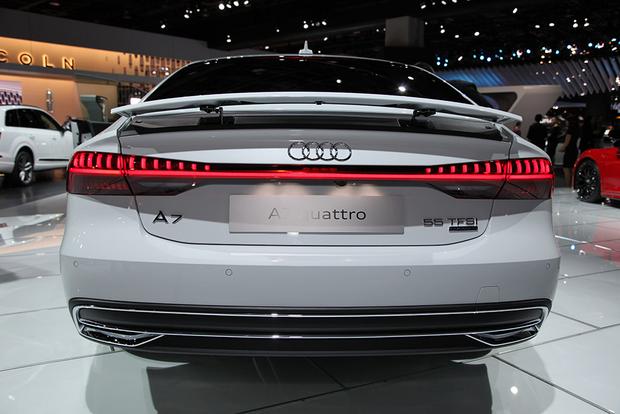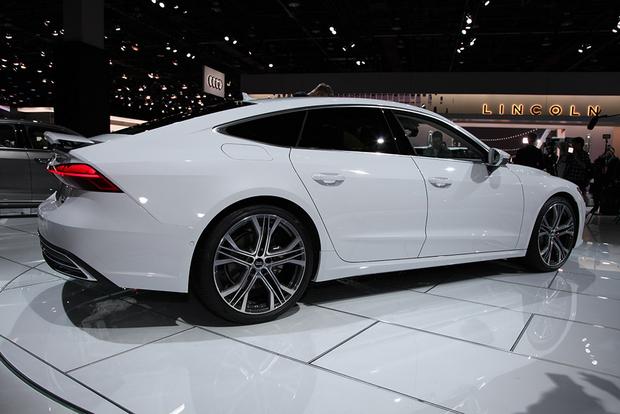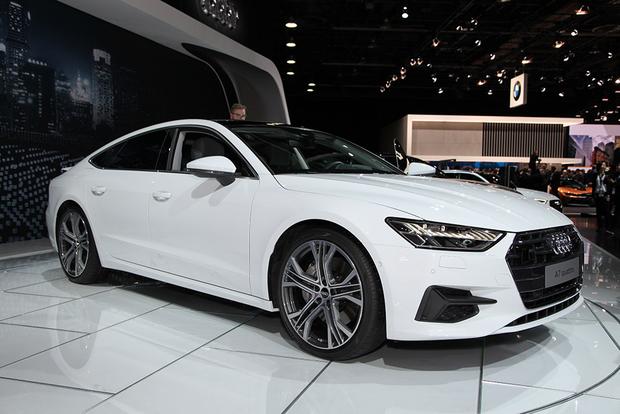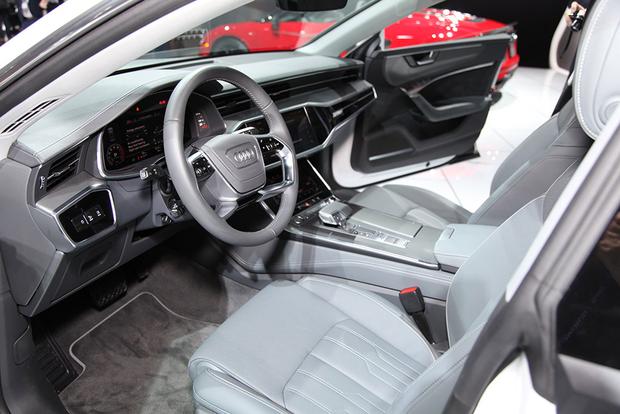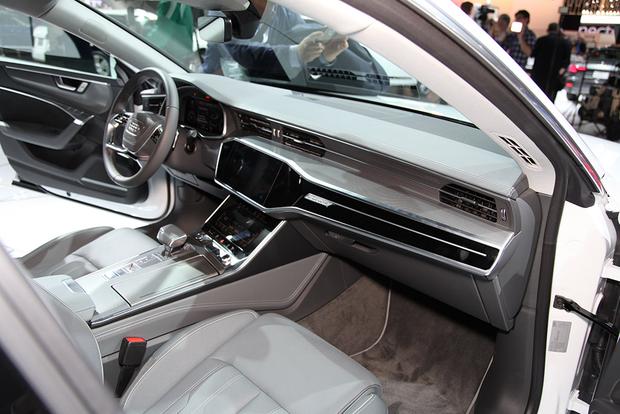 What Is It?
The arrival of the 2019 Audi A7 at Detroit heralds the start of the second generation. This is an all-new version of the sleek premium midsize hatchback (Audi calls it a "Sportback") derived from the A6 sedan. And yes, there's a new A6 on the way as well.
As Audi's player in the "4-door coupe" segment established by the Mercedes-Benz CLS, the A7 makes form just as important as function. The company calls this fresh iteration "an athletic sculpture." Take a good look at the car, and such a description doesn't seem merely like corporate fancy talk.
However, the A7 still manages to impress in the practicality realm, despite the sloping roof. With the back seats in place, trunk space is a commodious 18.9 cu ft., and two sets of golf clubs will fit horizontally. When those seats are folded down, cargo volume grows to 49.1 cu ft. And rear passengers enjoy a little more room compared with the outgoing model.
The most interesting thing about the new A7's interior, though, is up front. The dashboard is futuristic, remarkably free of buttons and dials. Instead, there are two high-resolution screens, one above the other, that respond to touch inputs. Audi says they're "as intuitive to use as a smartphone." The infotainment system also obeys voice commands, and there's plenty of scope for personalizing the settings.
Propulsion comes from a turbocharged 3.0-liter V6 generating 340 horsepower, plus a mild hybrid element where braking energy is captured and stored in a lithium-ion battery. This also enables a "coasting" mode, where the engine can shut off during long downhill stretches. Cleverly, the engine's stop/start function can be activated by the car's front-facing camera. It will fire up when the car ahead moves off, as opposed to only working when the driver's foot changes from the brake pedal to the throttle.
Since this is a 2019 car from a premium marque, we should expect some self-driving abilities, like an automated parking feature, but Audi hasn't given any precise details just yet.
How Much?
Pricing will be announced near to launch time. The 2018 A7 range starts at $70,675.
When Can You Get It?
The 2019 Audi A7 is set to go on sale in the United States later this year.
Add It to Your Shopping List Because…
The second-generation A7 is an evolution, so fans of the first generation -- which is probably most of us -- should be interested. Few cars offer such style, utility and technology while still being an enjoyable drive.
Other Cars to Consider
2019 Mercedes-Benz CLS-Class -- Also entering a new generation and with a mild hybrid setup. Due fall 2018. Has a trunk instead of a hatchback.
2019 BMW 8 Series Gran Coupe -- A replacement for the 6 Series. No launch date yet.