RESEARCH FRANKFURT AUTO SHOW BY YEAR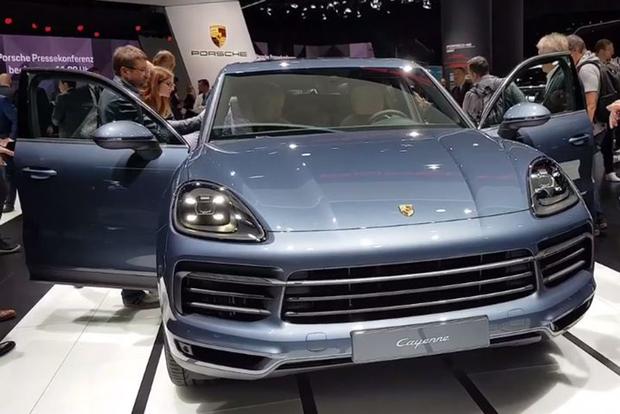 Need more evidence that Porsche really should be making SUVs? The 2019 Porsche Cayenne should convince you.
There's a new look up front -- and the Panamera-inspired taillights out back. The interior also looks to be a step up in terms of overall luxury.
The Cayenne Turbo is said to get from zero to 60 in less than four seconds, and the model's twin turbo V8 is good for 550 horsepower. Top speed is 177 miles per hour. But even the Cayenne S has a 440-hp twin turbo V6.
There's also Porsche Active Suspension Management. It can adjust to six different ride heights, and has settings for Mud, Gravel, Sand or Rocks.
The Cayenne Turbo also gets roll stabilization, Porsche Torque Vectoring Plus system and some kind of rear-wheel steering for improved handling. Ceramic composite brakes are available as an option.
The 2019 Porsche Cayenne Turbo starts at $125,650, including destination charges. Look for the new Cayenne to arrive in late Spring of 2018, while the Turbo should be available by Fall 2018.