RESEARCH NEW YORK AUTO SHOW BY YEAR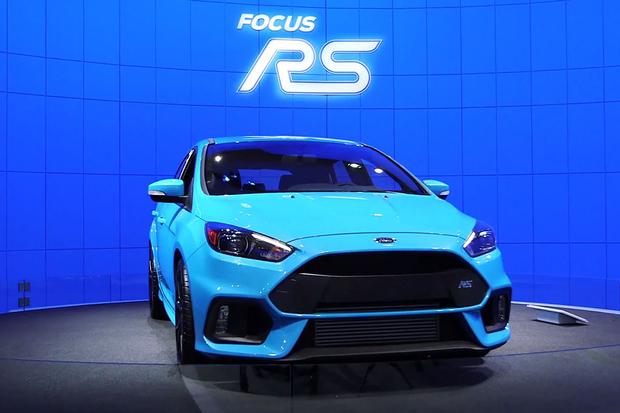 After several years of begging from car enthusiasts, Ford has finally relented and agreed to sell its high-performance Focus RS in the United States. An all-new, fully redesigned Focus RS made its North American debut in New York last week, impressing admirers interested in the ultimate hot hatch.
300 Horsepower?
Just what makes the Ford Focus RS so ultimate? Start with a 2.3-liter turbocharged EcoBoost engine, which will undoubtedly make big power. Ford hasn't given a number yet, but we're expecting it to be well over 300 horses, a substantial jump from the Focus ST's 252 hp. There's also standard all-wheel drive in place of the Focus ST's front-wheel-drive setup.
There are other upgrades too, including improved brakes, more capable sport suspension and additional aerodynamic pieces designed to eke out every possible bit of speed. And then there's the styling, which gives the Focus RS a muscular, sports-car look compared to a standard Focus.
If you can't tell, we're excited about the Ford Focus RS, and we're eager to see it reach dealers sometime next year.