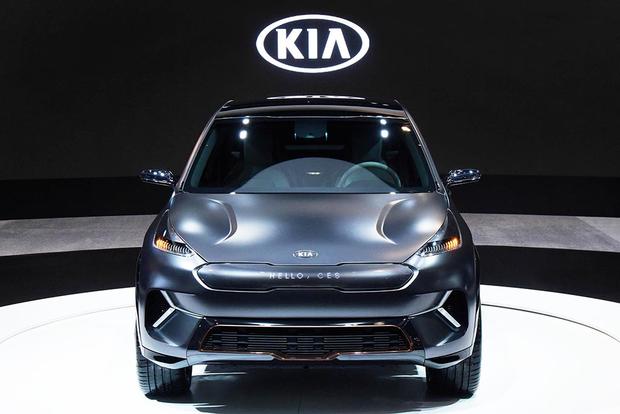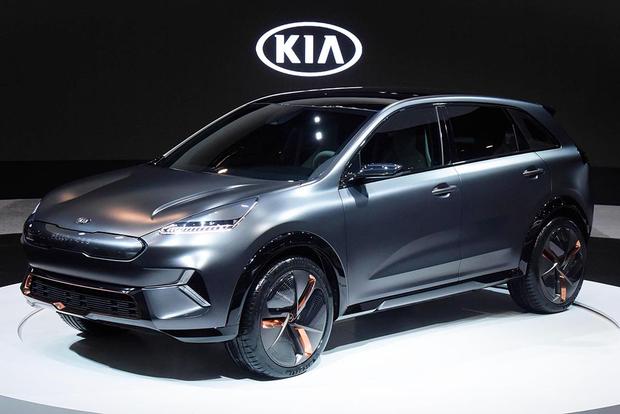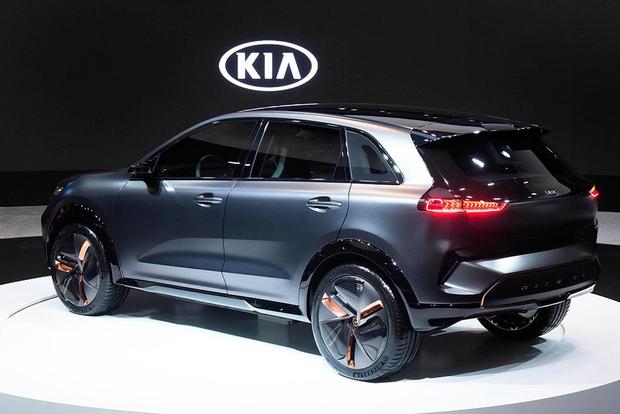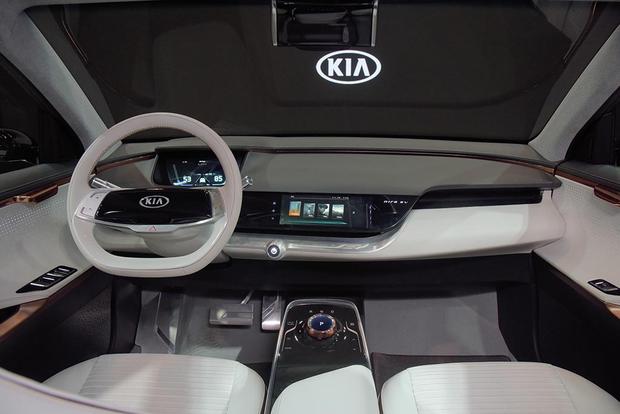 What Is It?
The Kia Niro EV Concept shares a name with the road-going Niro hybrid and plug-in hybrid models. Those production cars are basically slightly high-riding, compact hatchbacks. This all-electric variant seems more firmly rooted in the crossover camp.
Power comes solely from a lithium-polymer battery, and Kia says its range is 238 miles. That's as good as the 2018 Chevrolet Bolt, and should be enough for most people to abandon any notions of the dreaded "range anxiety" that might have afflicted owners of EVs that could only cover about 80 miles.
Since this is an electric car and therefore mostly silent in operation, it has a warning system using sound and light to alert any distracted pedestrians and/or cyclists. This is partly achieved by an interactive panel located where the grille would be in old-school internal combustion cars. That kind of thing is perfect for a concept car at a techno expo.
Will They Ever Sell It?
Yes, kind of. A Niro EV is expected later this year, but it might not have such a high-capacity battery. Nor will it look quite as show-stopping, inside or out, as this concept model does once the realities of mass production are taken into account. That said, the Niro hybrids in general are pleasant enough to look at and be inside.
Why It's Important
Not only does the Kia Niro EV Concept fit into a motoring future where battery power is expected to be the dominant source of energy, it also underlines Kia's intention to introduce 16 electrified vehicles by 2025.
In addition to introducing the Niro EV, the company used this year's CES to announce that testing for Level 4 automation (where a car drives itself, without the need for human intervention) will begin in 2021. And it unveiled some other techno-goodies that will find their way into Kia vehicles, such as gesture control, a section of the steering wheel that can be swiped as a way of giving commands and 5G connectivity.
Yes, 5G. Most of us connect to the 4G wireless system with our smartphones, but 5G is the next generation -- and it's going to be even faster. Nice to know that car companies like Kia are keeping up.