RESEARCH GENEVA AUTO SHOW BY YEAR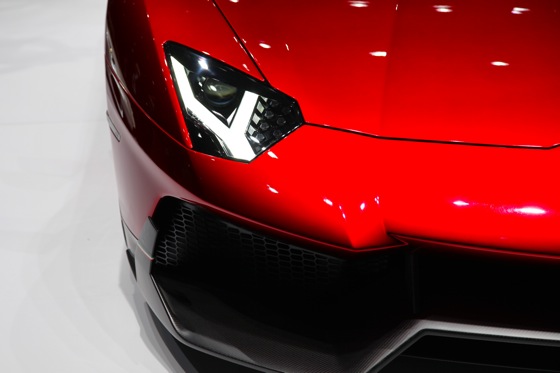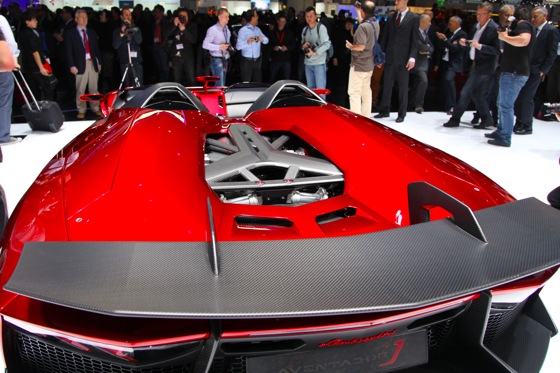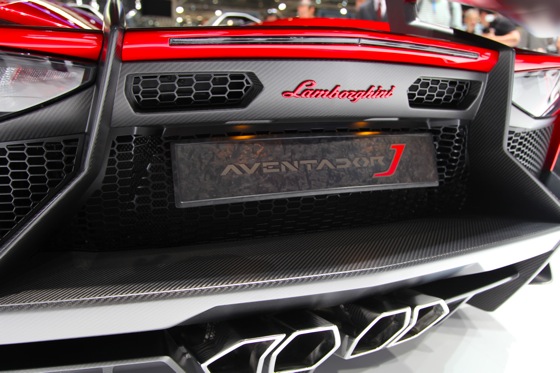 Big power, light weight
The ultimate limited edition
Sports a newly patented fabric


Here's another good reason never to be a gambler. In the run-up to the 2012 Geneva Auto Show, speculation over what Lamborghini would bring to the party centered on either some kind of Porsche Cayenne-like crossover SUV or a performance sedan along the lines of the Aston Martin Rapide. Fifty-fifty odds, right?
Wrong. Say hello to the Lamborghini Aventador J, an open-top version of the Raging Bull's latest and greatest supercar. Or "a force of nature on wheels," as Lamborghini describes it. Perhaps because a lot of nature gets into the car.
"This automobile is as extreme and uncompromising as only a Lamborghini can be," said Stephan Winkelmann, president and CEO of Automobili Lamborghini. "The Aventador J is the most radical open supersports car of Lamborghini's history."
The recipe is this: a 6.5-liter V12 engine mounted in the middle of the car, producing 700 horsepower and 510 lb-ft of torque. Put this into a lightweight body with many parts fashioned from carbon fiber. Lamborghini claims the car's dry weight is 3,465 pounds, which is exceptionally light for something with a mighty V12 and a permanent all-wheel drive system.
Part of that lightness, of course, is due to the fact that the Aventador J does away with superfluous stuff like a fabric roof, windshield, windows, doors, air conditioning or navigation system. In front of each occupant is a wind deflector. "The right clothing is a prerequisite for every trip," says the company. Presumably that would mean a crash helmet. Behind the seats are two rollover bars.
Lamborghini has developed and patented a new fabric called "Carbonskin." As its name suggests, it's made from carbon fiber, and is used here to form part of the shimmering black seat covering. The company also foresees clothing made from this material. A driving suit for the Aventador J could be a good start.
The "J" nomenclature is said to come from the FIA, the governing body of world motorsports. Appendix J of its rule book sets out the technical specifications of race cars in various classes.
But the letter J has some extra resonance with Lamborghini. In 1970, an open-top version of the Miura - called the Jota - was built as a test car and then sold to a private buyer (it was destroyed in a fiery car crash in April 1971). But news of the open-top Miura had spread, and the factory produced another five. Nicholas Cage owned one for a while.
Like the original Jota, the Aventador J is a one-off - no prototypes, no version for the Lamborghini Museum. "A street-legal work of art," is how the company thinks of it. But then it goes on to say that, "the Aventador success story has only just begun." Oh, what a tease.
What it means to you: Probably not much, unless you're the one lucky buyer (and it probably won't be Nicholas Cage this time). But it does indicate the possibility of an Aventador roadster going into production.