Auto Show
Mazda MX-5 Spyder and Speedster: SEMA Show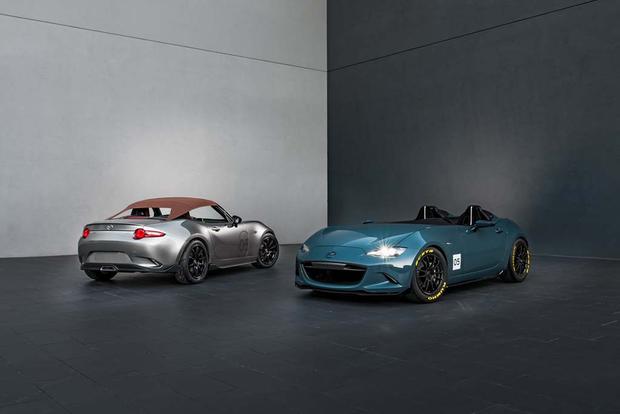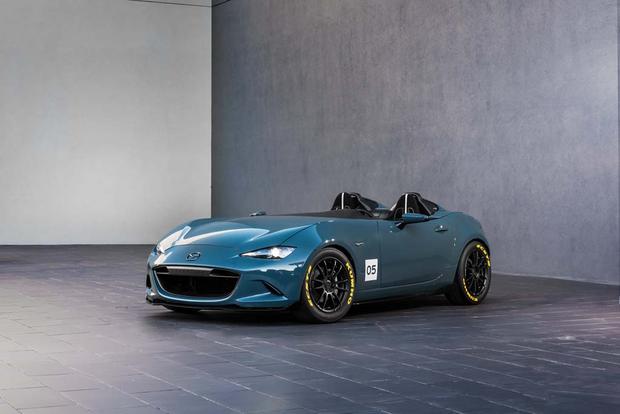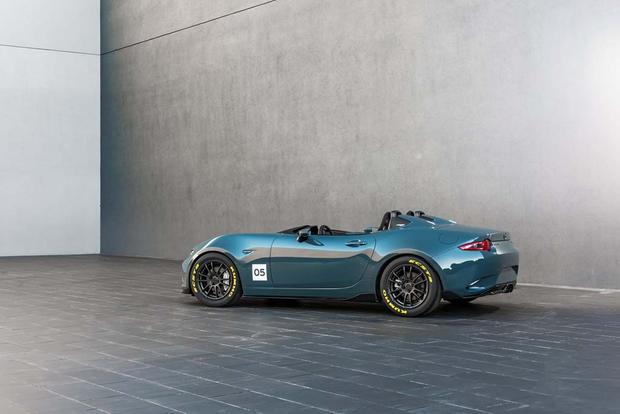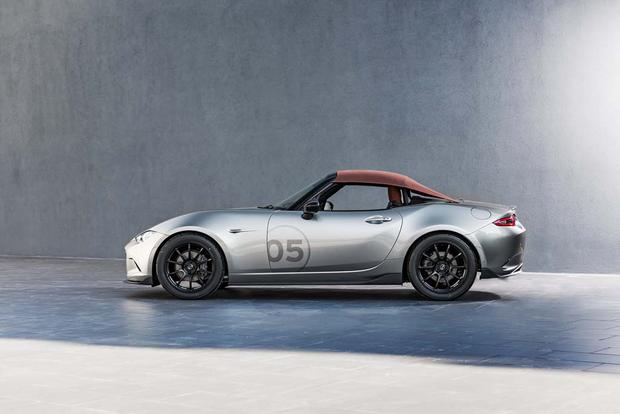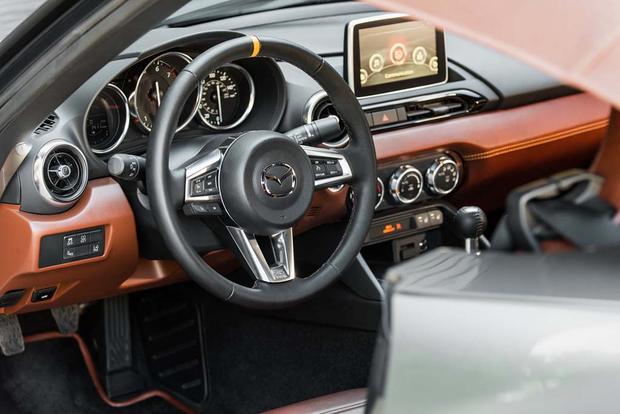 What Is It?
The Mazda MX-5 Spyder and MX-5 Speedster comprise the brand's biggest news at this year's SEMA Show. Both are lightweight, high-performance versions of the latest MX-5 Miata, which made its debut earlier this year.
Undoubtedly the most striking is the MX-5 Speedster, which is finished in a green-blue paint job and includes no windshield and no roof. Featuring 18-inch alloy wheels, lightweight seats, racing-slick tires and a center-exit exhaust, the MX-5 Speedster is clearly designed for the racetrack. It's also worth noting that the 2-seater sheds an impressive 250 pounds compared to the standard MX-5 Miata.
The MX-5 Spyder is a little more traditional, offering a windshield and a folding roof -- though it isn't an automatic top but rather a manual unit that has to be carefully attached in place. Finished in a handsome shade of silver, the Spyder boasts unusual front fog lights, 17-in alloy wheels and some unique carbon-fiber trim pieces.
Will They Ever Sell It?
Unfortunately, the MX-5 Spyder and Speedster appear to be merely concept cars -- undoubtedly a disappointment to Miata enthusiasts everywhere who would love to take either of these models racing.
Why It's Important
The SEMA Show is all about turning heads, and few models have succeeded in doing just that like the Mazda MX-5 Spyder and MX-5 Speedster. Of course, the standard MX-5 Miata's design is already fairly head-turning -- but these two concepts show off beautiful styling, unique designs and even more weight savings (which translates into better performance).
These two models are also important because they prove Mazda always has the MX-5 Miata enthusiast community on its mind -- and even if these two concept cars won't see production, they still provide a glimpse at the enthusiast community within Mazda.