RESEARCH LA AUTO SHOW BY YEAR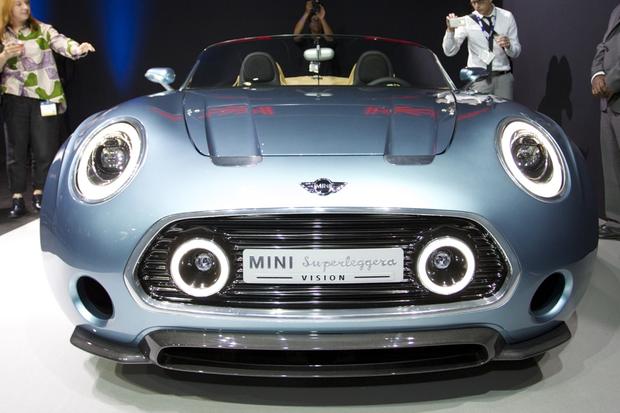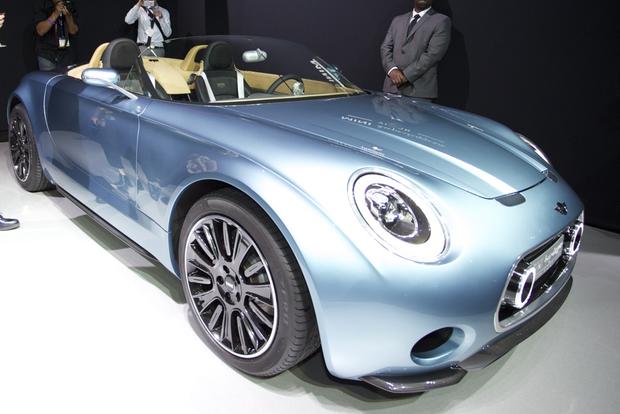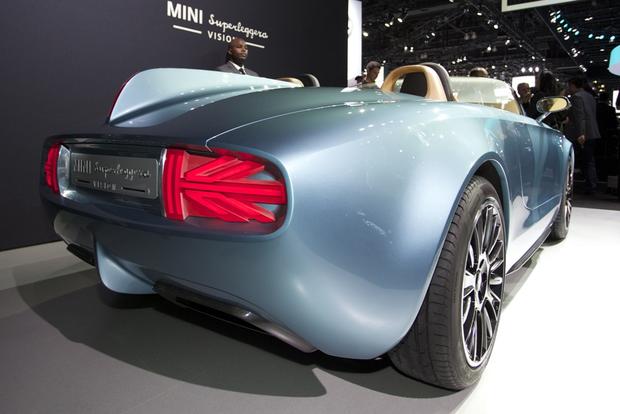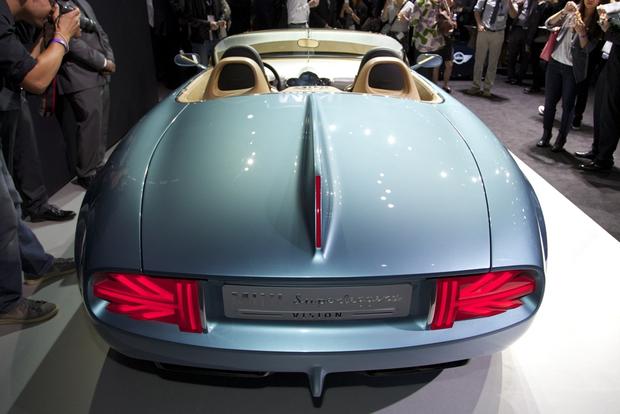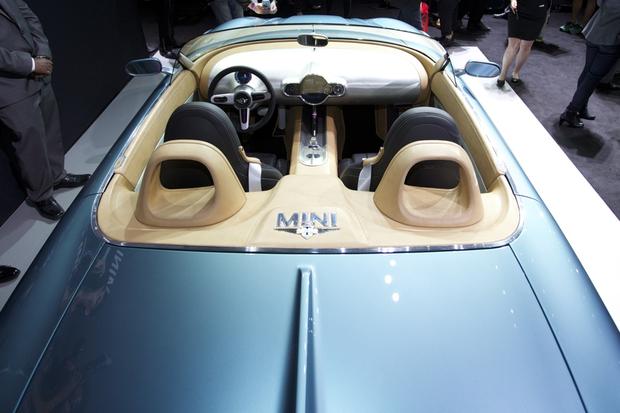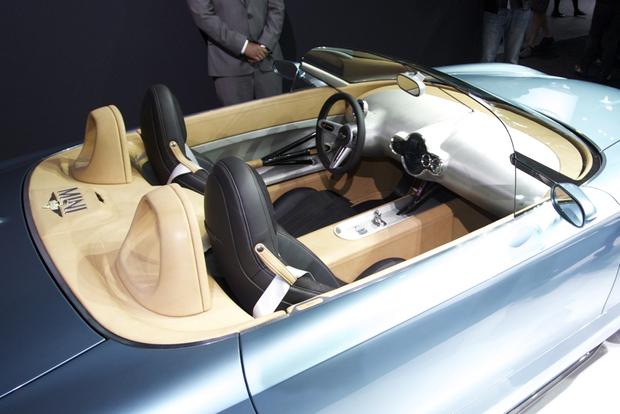 What Is It?
The MINI Superleggera Vision Concept is an electric-powered roadster designed by Italian coachwork company Touring Superleggera. Superleggera means "extremely light" in Italian and refers to a construction process the company developed and patented in 1936, when it created some truly beautiful machines -- including the Aston Martin DB4. Being light is also a good thing for an electric vehicle; it allows greater battery range as well as a nimble driving feel.
This concept is really all about the looks, though. The proportions all seem to harmonize, and there's a simplicity about the lines both inside and out. It's good to see the wheels pushed out as far into the corners as possible. Only that little tail fin on the trunk lid (evoking the old Jaguar D-Type) and the Union Jack rear lamps point to a little frivolity just for the sake of it.
The body is fashioned from large sheets of aluminum, and the cabin is swathed in fine leather that contrasts with the stark aluminum accents. If only more things could be this simple and elegant.
Will They Ever Sell It?
Not in its present form. It would certainly need a roof, and the cost of production would make the retail price prohibitive.
Why It's Important
At some point, the MINI is going to have to evolve, move with the times, embrace new forms of propulsion and keep buyers interested. The company could do a lot worse than use this MINI Superleggera Vision Concept as a starting-off point for a new open-top car or a new electric vehicle. They could even just take some of the styling aspects and apply them to future models.