RESEARCH NAIAS AUTO SHOW BY YEAR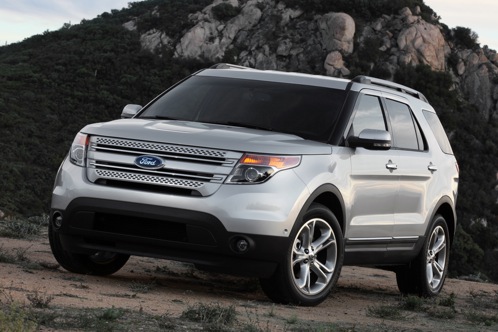 Source: AutoTrader.com
January 10, 2011
After much anticipation, the jury has voted and the envelopes have been opened for the 2011 North American Car and Truck of the Year.
The Chevrolet Volt captured the Car of the Year honor and the truck winner was the Ford Explorer.
The Volt's win is General Motors' fourth North American Car of the Year award, most recently in 2008 for the Chevrolet Malibu.
It was up against some tough competition: the Nissan Leaf pure plug-in car and Hyundai Sonata. Both the Chevrolet Volt and Nissan Leaf had already driven away with a slew of other automotive awards. The Leaf is a pure electric vehicle powered by batteries, while the plug-in Volt also has a gas engine that generates electricity when the battery is drained.
The newest Ford Explorer shifted from an SUV to crossover. Ford's attention to interiors, technology, safety and fuel efficiency extend to the Explorer, once the best-selling SUV in the nation.
The other two truck finalists were the Dodge Durango and sibling Jeep Grand Cherokee.
Ford has dominated the North American Truck of the Year category. Explorer's 2011 win marks the seventh time a Ford has captured the top honor. Last year, Ford swept both categories with the Ford Transit Connect getting the truck award and the Fusion Hybrid the car award.
Polling for the winners is done by 49 automotive journalists, who pared the list down late last year. This is the 18th year of the awards, which are funded exclusively by the jurors. Getting top honors brings bragging rights and it's not uncommon for the winners to tout the awards in their advertising.
The latest version of the Durango, which had a two-year hiatus, is more civilized than the last generation. The redo included a unibody based on the same base as its sibling, the 2011 Jeep Grand Cherokee. The structural improvements gave it a better ride, plus the Durango got swankier-looking interior and improved fuel mileage.
Chrysler Group has won North American Truck of the Year twice in the past, for the Dodge Ram pickup in 1993 and the Jeep Grand Cherokee in 1999.
Hyundai's first NAIAS win was in 2009, when its Genesis won North American Car of the Year.
Hyundai's new Sonata really bolstered the brand into the mid-size sedan ranks as a serious contender. The car, with hybrid and turbo versions due soon, outsold Chevrolet's Malibu in 2010 and helped propel the brand to record sales last year.
Nissan won North American Car of the Year once- for the Altima in 2002.
JEAN HALLIDAYis a seasoned journalist with the nation's longest consecutive run covering auto advertising. Her years in the trenches include stints at Automotive News, Adweek and Advertising Age. The native New Yorker now lives outside the Motor City. You can read Jean's blog at AutoAdOpolis.wordpress.com.