RESEARCH FRANKFURT AUTO SHOW BY YEAR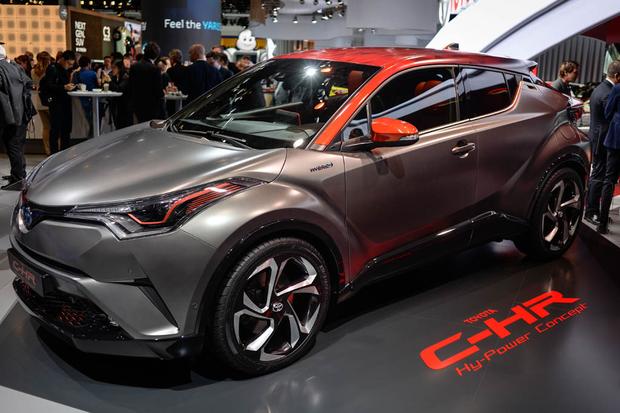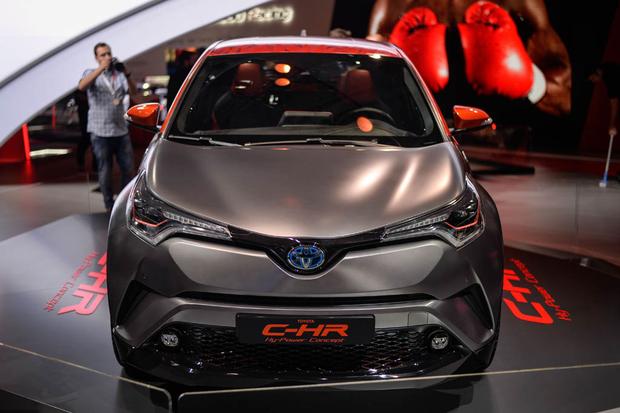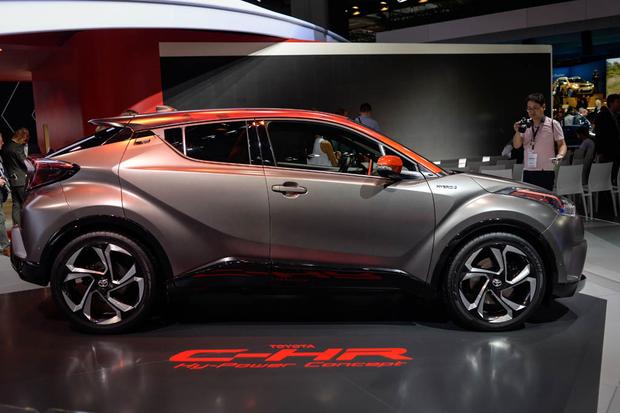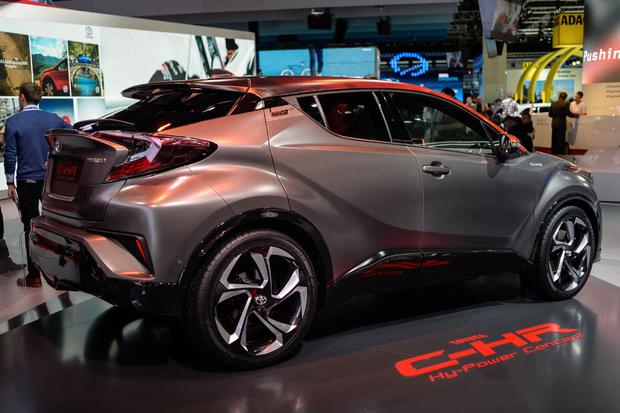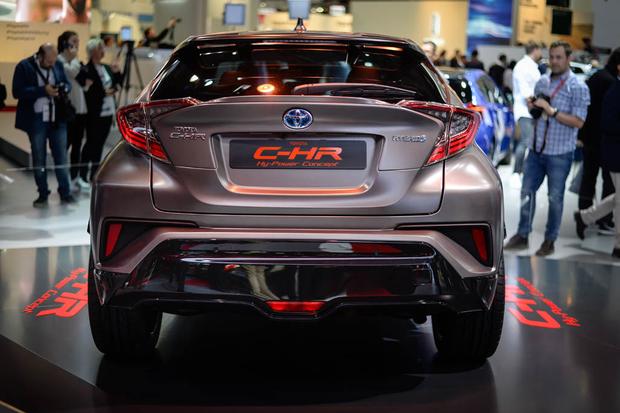 What Is It?
The Toyota C-HR Hy-Power Concept is a high-performance hybrid-powered version of the boldly styled Toyota C-HR hatchback, which went on sale earlier this year. Toyota hasn't announced exactly how much power is in the C-HR Hy-Power Concept, instead suggesting they'll release more details early next year. But the concept does offer a matte paint finish, huge 20-inch wheels and more aggressive front- and rear-end designs, bringing a little pizzazz to the hybrid-car world.
Interestingly, the decision to make a sporty C-HR hybrid concept has its roots in a production car. While all U.S.-market C-HR models use the same 144-horsepower 2.0-liter engine, Toyota sells a hybrid version of the C-HR overseas for improved gas mileage. But it uses the same 120-hp 1.8-liter hybrid 4-cylinder as the Prius, meaning it isn't exactly high on excitement and performance.
Will They Ever Sell It?
Potentially. Although Toyota is short on details about the C-HR Hy-Power Concept, we could absolutely see a situation where the automaker decides to sell a sportier version of the hatchback to match its bold styling. That would likely only come in hybrid form, as fuel prices in Europe ensure that gas-powered performance cars remain a rarity.
Why It's Important
Until recently, hybrid-powered cars have had the reputation of being dull -- people movers designed to get from Point A to Point B as efficiently as possible, even if it means a lack of performance or driving engagement. The Toyota C-HR Hy-Power Concept proves automakers are beginning to look past hybrid vehicles as simple transportation and are instead considering injecting a little performance into their hybrid lineups.
chr, c hr, ch-r, ch r