RESEARCH LA AUTO SHOW BY YEAR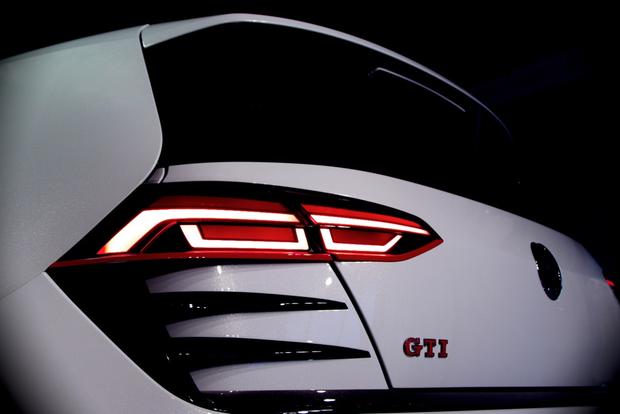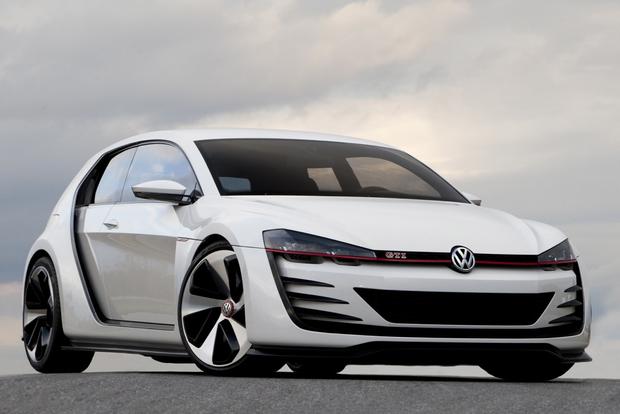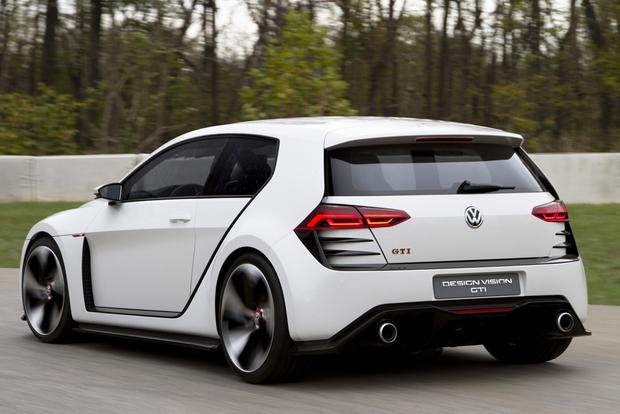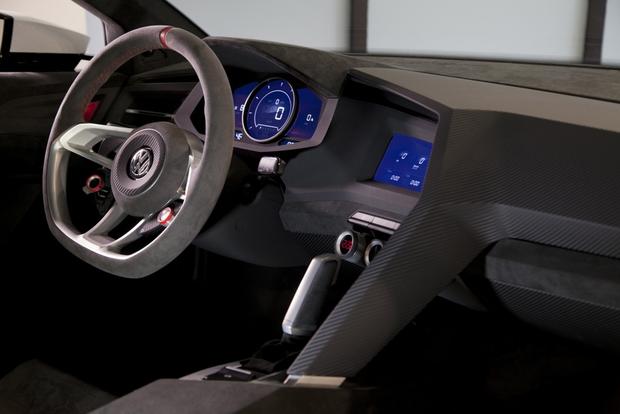 What Is It?
The Volkswagen Design Vision GTI Concept is, in the words of its chief designer, Klaus Bischoff, "a spectacular glimpse at the future of the GTI." The 2013 Los Angeles Auto Show is the location of its North American debut. It appeared for the first time earlier this year at Worthersee, an Austrian festival for VW fanatics.
The GTI has been the jewel in VW's crown for many years. Sure, there have been a couple of more powerful versions of the popular Golf hatchback, but those three initials have a kind of magic to them. It's the combination of usable power, usable chassis talents, practical body shape and German solidity -- all for a fairly affordable price -- that keeps the GTI at the top of many realistic drivers' wish lists.
That said, a concept endowed with a twin-turbocharged 3.0-liter V6 engine that spins all four 20-inch alloy wheels with 503 horsepower and 413 lb-ft of torque is hardly a pragmatic proposition. Sprinting from standstill to 60 miles per hour would take less than 3.9 seconds. To keep a lid on things are large ceramic brake discs that actually are the size of saucepan lids: 15 inches in diameter at the front, 14-inchers at the rear.
There are three driving modes: Street, Sport and Track. This is essentially a race car. The rear seats have been ditched to accommodate a cross member for extra chassis stiffness. The dashboard's display screen shows information such as turbo boost levels but can also flash up the track layout, give lap times and even communicate with other cars on the track.
Despite the crazy power and features, the crazy thing is that the Volkswagen Design Vision GTI Concept is still recognizable as a GTI. The designers took a contemporary model -- a Mark VII -- and pushed out the C-pillar and door sills. The headlights have more of a "squint" to them, while the black flashes at each corner are part aerodynamic kit, part styling flourish.
Will They Ever Sell It?
No. Certainly not in this form. But some visual elements may creep into the next generation. That's still some way off, however. The Golf's current (seventh) generation only debuted this year, and the previous two lasted for five years apiece. In the meantime, the aftermarket has something to inspire it.
Why It's Important
The GTI has been in existence -- in Europe, at least -- since 1975, when it was launched at the Frankfurt Auto Show. Concepts such as this keep the GTI formula exciting, interesting, appealing and relevant as the badge heads ever deeper into the 21st century.