If you're looking for the most basic form of 4-wheel motorized personal transportation, the subcompact car segment is probably a good place to start your search. Being size-class smaller than compact — which is where vehicles like the Honda Civic and the Ford Focus compete — what subcompact cars lack in space, they make up for in efficiency and maneuverability. Here are six of our favorite used subcompact cars that you can pick up for under $10,000.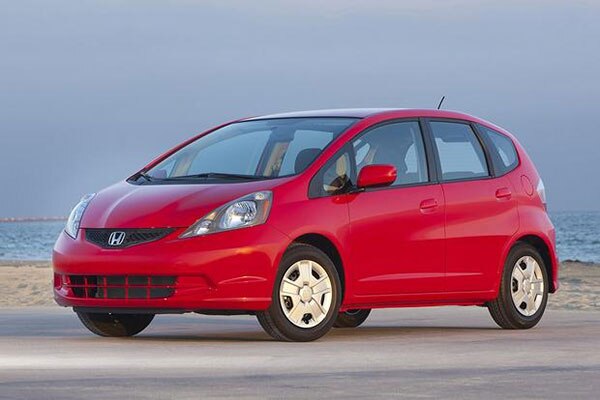 2009-2014 Honda Fit
The Honda Fit is arguably the best subcompact car you can buy. It offers a practical hatchback design, a high-quality interior and excellent driving dynamics. It has now been sold in the United States over three generations, and buyers looking for a Fit for around $10,000 would be wise to look for a second-generation model, which was offered from model years 2009 to 2014.
Right now on Autotrader there are around 500 2009-2014 Fits listed for $10,000 or less. If you're after something newer, there are also around 100 2015-or-newer Fits listed that would fit the bill, although most have higher mileage or come in lower trims, or both. Find a Honda Fit for sale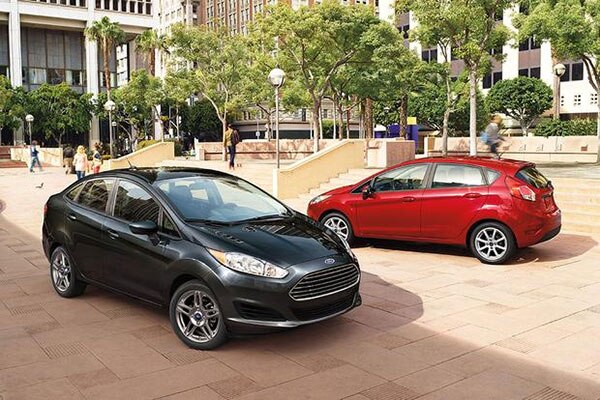 2014-2018 Ford Fiesta
Ford introduced the Fiesta for 2014 but discontinued it after the 2018 model year, when it shifted its focus toward SUVs. As a result, it's now pretty easy to find a used Fiesta on the cheap, and there are currently well over 1,000 to choose from that fit within our budget. Close to 500 of which are the more practical hatchback model, which we'd recommend.
Our favorite flavor of Fiesta is the performance-oriented ST model, which packs a turbocharged 1.6-liter 4-cylinder engine that makes an impressive 197 horsepower and 202 lb-ft of torque, paired with a 6-speed manual transmission sending power to the front wheels. There are currently around 15 Fiesta ST models listed on Autotrader for $10k or less. Find a Ford Fiesta for sale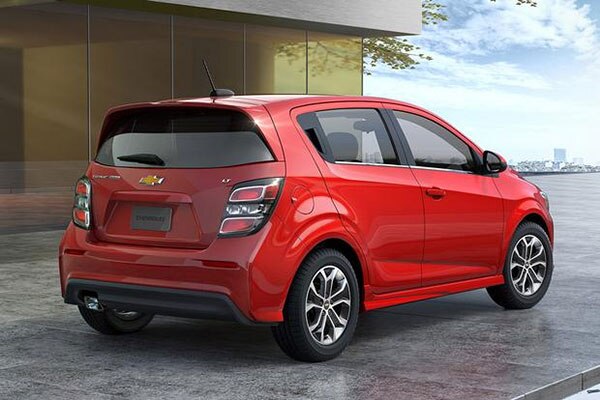 2017-2019 Chevrolet Sonic
Like the Ford Fiesta, the Chevrolet Sonic comes in both sedan and hatchback forms, and as with the Fiesta, we recommend seeking out a hatchback model in your search for a sub-$10,000 used Sonic. The Sonic was introduced for 2012, and though it's still sold new here in 2020, its future is murky beyond that, as GM has also signaled a shift away from cars in recent years.
The Sonic was given a pretty significant facelift for the 2017 model year, and with that update came the addition of a standard 7-in infotainment screen with Android Auto and Apple CarPlay, which you don't often find in a cheap used car at this price point. Right now on Autotrader there are over 200 2017-or-newer Sonics listed for right around $10k or less. Find a Chevrolet Sonic for sale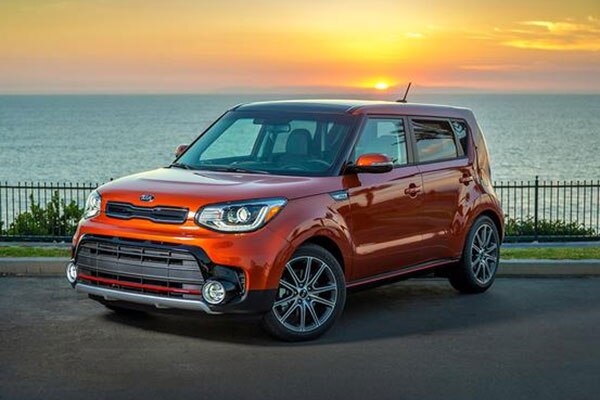 2014-2019 Kia Soul
Probably the most interesting of all the used subcompact cars on our list, the Kia Soul stands out for its funky, boxy shape. While it kind of looks like an SUV, the Soul's lack of available all-wheel drive points to it being more of a high-riding hatchback. With that said, its proportions allow it to offer a compact-car-sized cargo hold while maintaining a subcompact car footprint. For this reason, and for its fun looks, the Soul makes for an excellent small car.
The second-gen Soul, which was sold from 2014 through 2019, is your best bet if you're looking to spend under $10,000, and buyers currently have over 1,000 to choose from on Autotrader that fit within this budget — just over 200 of which are updated 2017-or-newer models. Find a Kia Soul for sale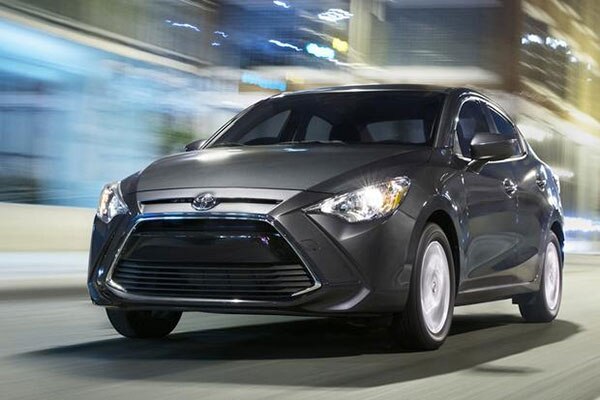 2016-2018 Scion iA/Toyota Yaris iA
The Scion iA is a subcompact sedan built by Mazda for Toyota and previously sold as a Scion. Basically, Toyota wanted to add an economical subcompact car to its lineup, and Mazda already had a vehicle in this vein in the Mazda2 but didn't want to sell it here in the US, as it has been attempting to move its brand upmarket here for some time. So the solution was for Toyota to offer the Mazda2, which it originally did under the Scion brand before the brand was discontinued after the 2016 model year, at which point the Scion iA became the Toyota Yaris iA.
Yeah — it's confusing. Either way, this vehicle offers good interior quality and decent driving dynamics, two things that Mazda is known for. There are currently around 150 iAs listed on Autotrader for around $10,000 or less. Find a Scion iA for sale or Find a Toyota Yaris iA for sale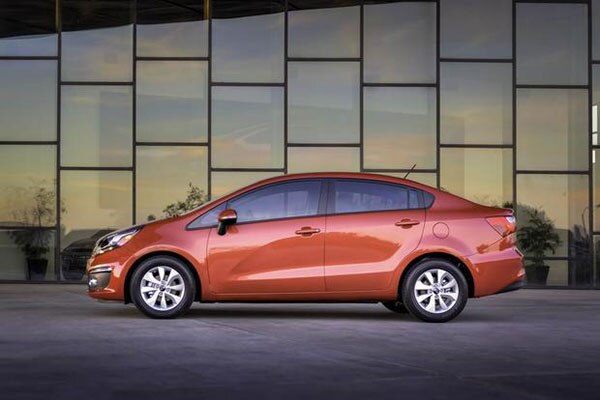 2012-2017 Kia Rio
The Kia Rio is a subcompact sedan or hatchback offered by Korean Automaker, Kia. While an all-new Rio was introduced by Kia for the 2018 model year, the version sold just prior to that from model years 2011 to 2017 is readily available as a $10,000 used car. Under the hood you'll find a basic 1.6-liter 4-cylinder engine that puts out 138 hp and is good for up to 36 miles per gallon on the highway. Head to Autotrader's used car listings and you'll find close to 700 listed that fit within our budget, around 100 of which have the more practical hatchback bodystyle. Find a Kia Rio for sale