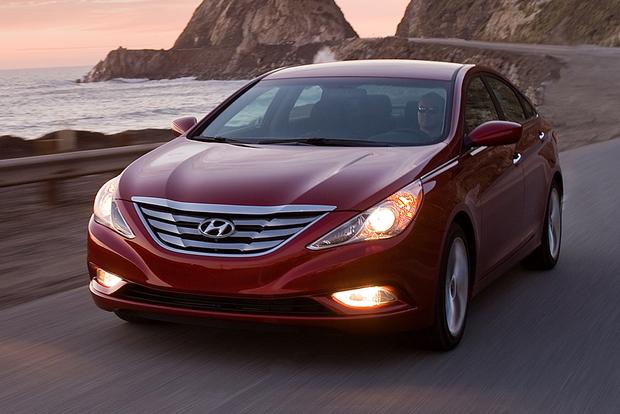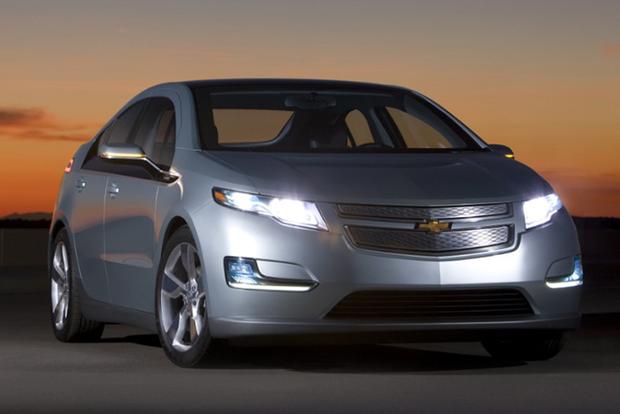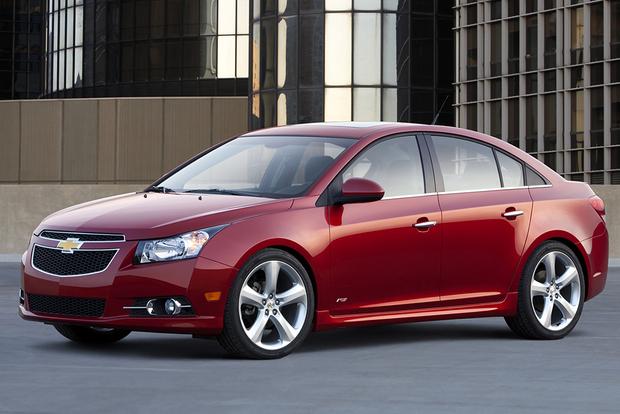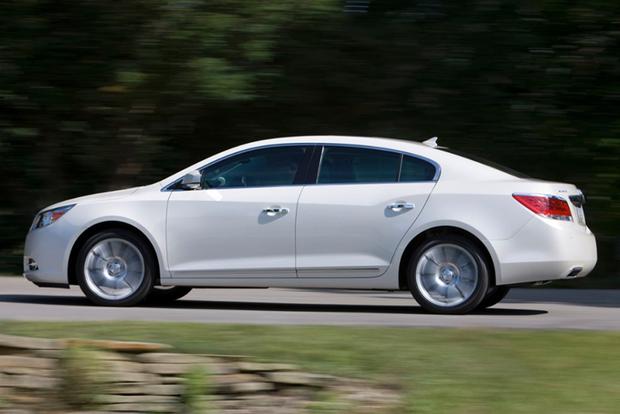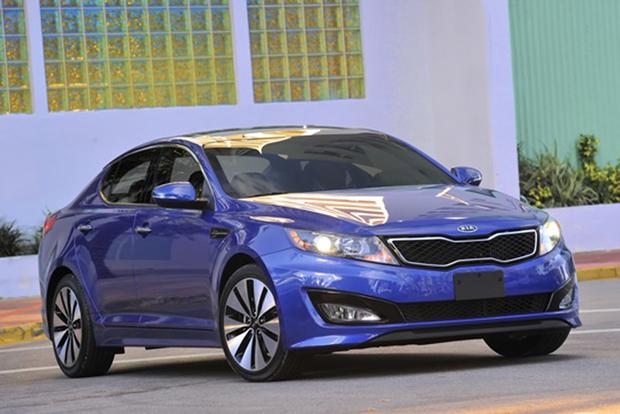 Automotive safety regulations are constantly changing, and so are the criteria used to measure how well a particular car can protect you and your passengers in a crash. The newest vehicles offer more advanced technology to predict and prevent collisions. Those shopping for used cars will find more conventional safety equipment, including airbags, electronic stability control and rigid structures that prove strong in crash tests. Examining and comparing crash-test results from the two main testing groups, federal regulators at the National Highway Traffic Safety Administration (NHTSA) and researchers at the independent Insurance Institute for Highway Safety (IIHS), reveals which vehicles offer the highest levels of safety.
In 2010, NHTSA introduced more stringent testing and a new 5-star overall rating system that began with 2011 models. As a result, many models received lower scores, even though no changes had been made to the vehicles. NHTSA ratings for 2011 and later vehicles cannot be directly compared to those for earlier models.
For our list of the safest used sedans, we selected 2011 models, the first to be tested under the stricter rules. Each model on our list earned NHTSA's 5-star rating and the highest possible Top Safety Pick designation from IIHS. That double-win from both crash-testing agencies suggests that these vehicles offer the best protection for you and your passengers.
Kia Optima
Each sedan in this list earned the highest overall rating from NHTSA, but only one scored five stars in every crash-test category that contributes to that score. The midsize Kia Optima, completely redesigned for the 2011 model year, nailed NHTSA's front- and side-impact crash tests as well as its rollover test.
In IIHS crash tests, the sleek sedan earned the highest rating of Good in each of four categories. IIHS tested the 2012 Optima in its rigorous small-overlap front crash test, where it earned the second-highest score of Acceptable. IIHS says that this rating applies to the 2011 model, too.
The 2011 Kia Optima comes standard with driver and passenger front airbags, driver and passenger side airbags and curtain airbags for both front and rear passengers. Electronic stability control, a feature that helps drivers retain control in emergency situations, is also standard.
Earlier Optima models performed less admirably in IIHS testing. Shop for 2011 and later versions to ensure better safety.
Hyundai Sonata
The 2011 Hyundai Sonata, a sister model to the Optima, also arrived redesigned for 2011 and offers similar levels of safety. It earned a Top Safety Pick from IIHS and a 5-star rating from NHTSA, although the latter honor comes with an asterisk.
NHTSA notes that early-release 2011 Sonata models, those built before July 2, 2010, earned only three stars in frontal crash testing and a 4-star overall score. Sonata models built after July 2 performed better, earning four stars in frontal crash tests and a 5-star overall rating.
Like the Optima, IIHS later tested the 2012 Sonata in its small-overlap front crash test. The Hyundai couldn't match the similar midsize sedan from Kia, though. A Marginal score in that category is a notch down from the Optima's Acceptable rating.
Still, the 2011 Sonata represents vast improvements over the previous-generation 2010 model and offers good protection with six standard airbags and standard electronic stability control.
Find a Hyundai Sonata for sale
Chevrolet Volt
Chevy's plug-in hybrid was an all-new model in 2011. At the time, the Volt was the only plug-in sedan to earn both a 5-star safety rating from NHTSA and a Top Safety Pick from IIHS.
The Volt scored five stars in NHTSA side-impact crash and rollover testing and four stars in its frontal crash test. IIHS gave the Volt Good ratings in each of four test categories. Later, it gave the Volt an Acceptable rating in the small-overlap front crash test, boosting the 2014 Volt to a Top Safety Pick+. Those results are not applicable to the 2011-2013 Volt, however; Chevrolet added reinforcements starting in 2014 to improve the Volt's safety credentials.
Technically, the Volt is a hatchback, but the 4-door, 4-seat car has the lines of a sedan. Inside, six airbags protect occupants. Electronic stability control is standard equipment. Used car shoppers looking for a vehicle that is both safe and green should add the Volt to their lists.
Find a Chevrolet Volt for sale
Chevrolet Cruze
Chevy introduced another all-new model, the compact Cruze sedan, for the 2011 model year. It also earned high marks for safety right from the start, garnering a Top Safety Pick and a 5-star NHTSA rating. The first compact car to offer 10 airbags as standard equipment, the Cruze's high level of safety is reflected in its NHTSA crash-test results.
The Cruze earned perfect 5-star ratings in each component of front- and side-impact crash testing. Both the driver and front passenger fared well in front crash tests, and the extensive array of airbags protected both front- and rear-seat occupants in side crash tests.
When IIHS tested the 2013 Cruze in its small-overlap front crash test, however, the results were less satisfactory. The Cruze missed the mark for a Good or Acceptable rating, scoring only Marginal results. IIHS says that these results apply to the 2011 Cruze, too.
Find a Chevrolet Cruze for sale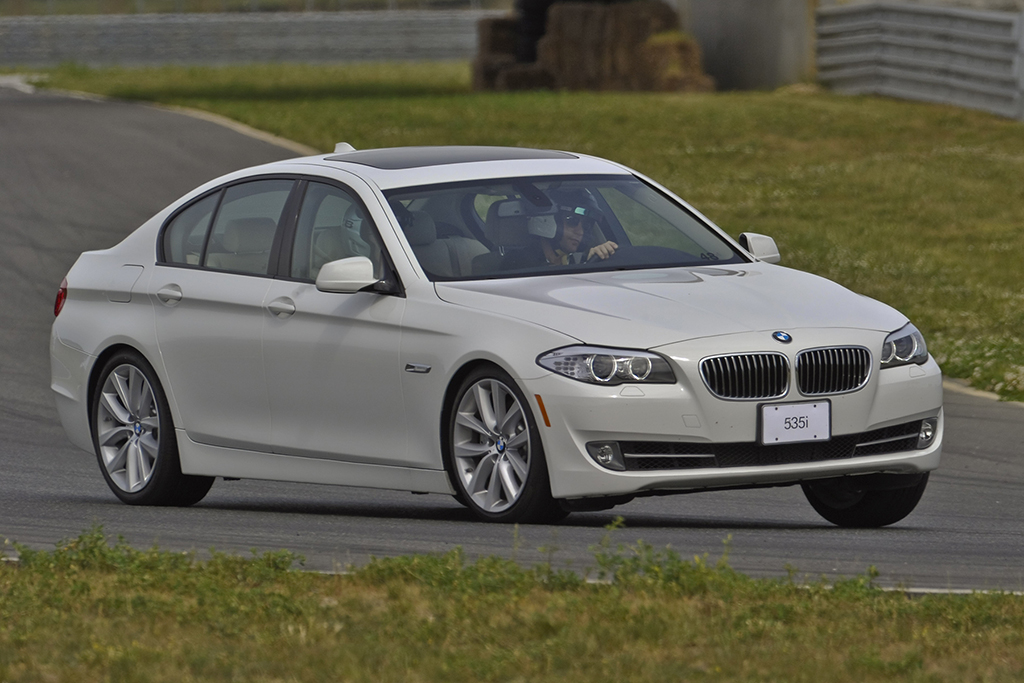 BMW 5-Series
When BMW redesigned its 5-Series sedan for 2011, IIHS awarded the luxury car a Top Safety Pick for the first time. In NHTSA testing, better crash test results for the driver in a frontal collision and a lower rollover risk helped the new 5-Series earn a 5-star overall rating to match.
In addition to standard electronic stability control, the 2011 5-Series is equipped with an array of eight airbags, with driver and front-passenger knee airbags not available on the previous-generation 2010 model. BMW also offered some advanced safety systems, including optional forward collision warning and lane departure warning.
Eventually, IIHS tested the 2014 BMW 5-Series in its small-overlap front crash test. The results were a Marginal rating that resulted in the 2014 model losing its Top Safety Pick status. The small-overlap rating applies to the 2011 5-Series, but the earlier models kept their Top Safety Pick designation.
Buick LaCrosse
The only vehicle on this list that IIHS has not yet subjected to its small-overlap front crash test is the Buick LaCrosse. The large sedan is also the only car here that was not new or redesigned for 2011. The current-generation LaCrosse was introduced in 2010 and immediately improved on its predecessor's weak safety ratings.
The 2011 LaCrosse earned top ratings of Good in all four IIHS tests and earned five stars in each NHTSA category except rollover, where it earned four stars. Ratings from both IIHS and NHTSA represented significant improvements compared to the previous-generation LaCrosse that ended with the 2009 model year.
Six standard airbags help protect passengers in the spacious LaCrosse. Rear-side air bags were also available as optional safety equipment until Buick added them as standard for 2014.
Significant advances in automotive safety over the past decade have helped lower risks to drivers and passengers. The improvements benefit both new car shoppers who get the very latest in technology as well as those shopping for used cars, who can also find excellent safety features. More rigorous testing by NHTSA starting in 2011 means that those results are comparable to ratings for today's new cars. Tougher tests challenge automakers to improve, and their advancements eventually trickle down to used car shoppers, too.