You don't need a Jeep, a Range Rover or a Land Cruiser in your driveway if you want an off-road SUV, though admittedly those three are good starting points.
Here's a look at four off-road SUVs that will fool most other drivers on the road. They'll think you only bought your four-by-four to look the part, but you'll know better.
All four of these can boast serious 4-wheeling ability, at least in the right configuration.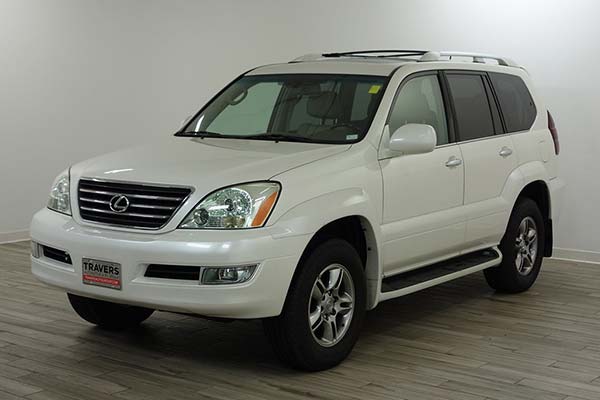 Lexus GX 470
Let's start with the most obvious choice on this list. The secret's out about the GX 470, which may have a Lexus badge, Lexus leather and Lexus wood trim inside but is all Toyota off-roader beneath those frivolities. Overseas, the GX 470 was sold as the Toyota Land Cruiser Prado — think Land Cruiser-lite — and it has earned a serious reputation for its off-road ability.
A cheap GX 470 runs less than $10,000, while even low-mile 2009 models have depreciated to less than $20,000. They were generally well-kept by their first owners, and maintenance aside from a timing belt and water pump change every 90,000 miles is reasonable. They're Toyotas, after all. Here's a nicely kitted-out 2006 with the desirable Sport package (which adds a trick suspension for more off-road articulation) or start with a clean slate like this low-mile 2009 GX 470 for just $18,000 in Eastern Maryland. Find a Lexus GX for sale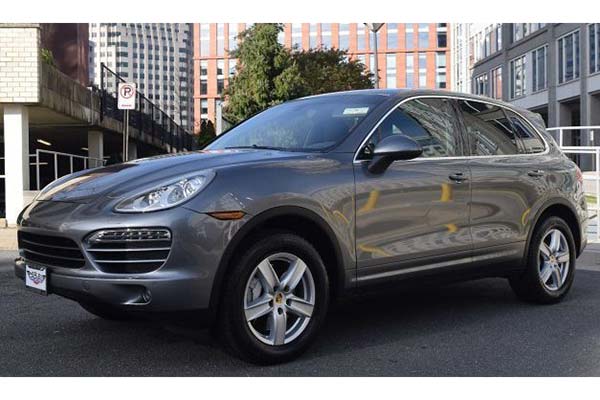 Porsche Cayenne
Porsche doesn't hit softballs right down the middle. The sports car SUV builder said from the get-go that its Cayenne would be as capable off-road as it would be on a track. The company did not disappoint, though finding a seriously off-roady Cayenne won't be easy. You'll want to look for one with the rarely optioned Off-Road Package, which includes automatically disconnecting sway bars (like the Jeep Wrangler Rubicon), a locking rear differential and special traction control modes.
You'll want to set an Autotrader alert to find yours, but if only modest off-roading is part of your plan, any Cayenne will do. They're all 4-wheel-drive, and those with the base V6 were commonly optioned with smaller wheels that allow for bigger tires with taller sidewalls for off-roading. Unless you happen to find a first-generation Cayenne with the Off-Road Package, look for something like this 2014 Cayenne, which has 18-in wheels and just 25,000 miles for $26,000 outside Washington, D.C. Find a Porsche Cayenne for sale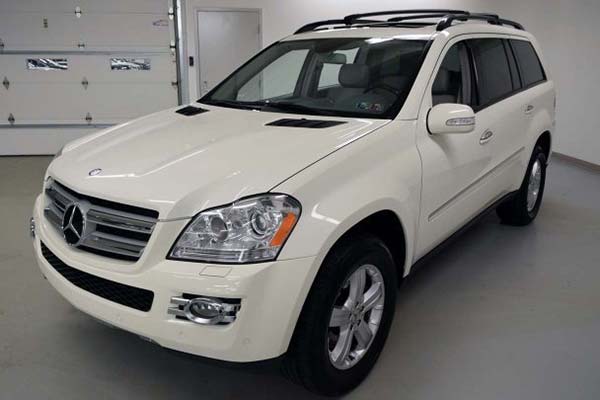 Mercedes-Benz GL-Class
Mercedes tried to channel its military-grade G-Wagen when it debuted the GL for the 2007 model year. Though it was based on –and built alongside — the M-Class, the GL-Class was pitched as a more rugged and spacious alternative. The optional Off-Road Package added a 2-speed transfer case, center and rear locking differentials, skid plates and a height-adjustable suspension for a reasonable $2,200 its inaugural year. The easy way to spot a GL with the package is to look for one with extra dials and buttons below the panel that houses the emergency flasher switch.
The package was dropped for 2009, making it exceedingly hard to find today. Here's a 2007 GL450 with just 75,000 miles and the Off-Road Package in suburban Pittsburgh for a reasonable $11,550. Find a Mercedes-Benz GL-Class for sale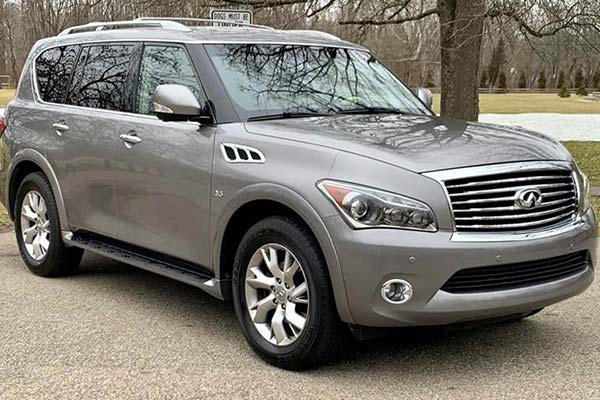 Infiniti QX56/QX80
Here's something you may not know: the second-generation version of the luxo-laden Infiniti QX56 (later known as the QX80) is actually a serious off-roader in other markets, where it's called the Nissan Patrol. Here in the US, the Patrol is sold as the Nissan Armada, but the swankier QX80 is the better used buy. The current version has been around since 2014, and earlier examples run around $20,000 now.
Skip the optional 22-in wheels and stick with the base 20-inchers, which are still massive but provide at least some sidewall cushion for off-roading. A 2-speed transfer case was standard with 4-wheel drive. Here's a sharp silver QX56 with an interior that still looks new for a hair under $22,000 in Cincinnati. Find an Infiniti QX56 for sale
MORE FROM OVERSTEER
5 of the Coolest Old-School SUVs on Autotrader
There Are A Lot Of High-Mile Porsche Cayennes on Autotrader
Autotrader Find: 2007 Ford Mustang Shelby GT500 with 6 Miles