Luxury doesn't always have to mean expensive, as these five cars show. Each boasts more than just the typical luxurification treatment of leather seats and a high-zoot stereo. Behind each relatively pedestrian badge awaits a high-end surprise touch or two.
Here's a look at five vehicles that will really pamper passengers without breaking the bank.
2004-2007 Nissan Maxima Elite Package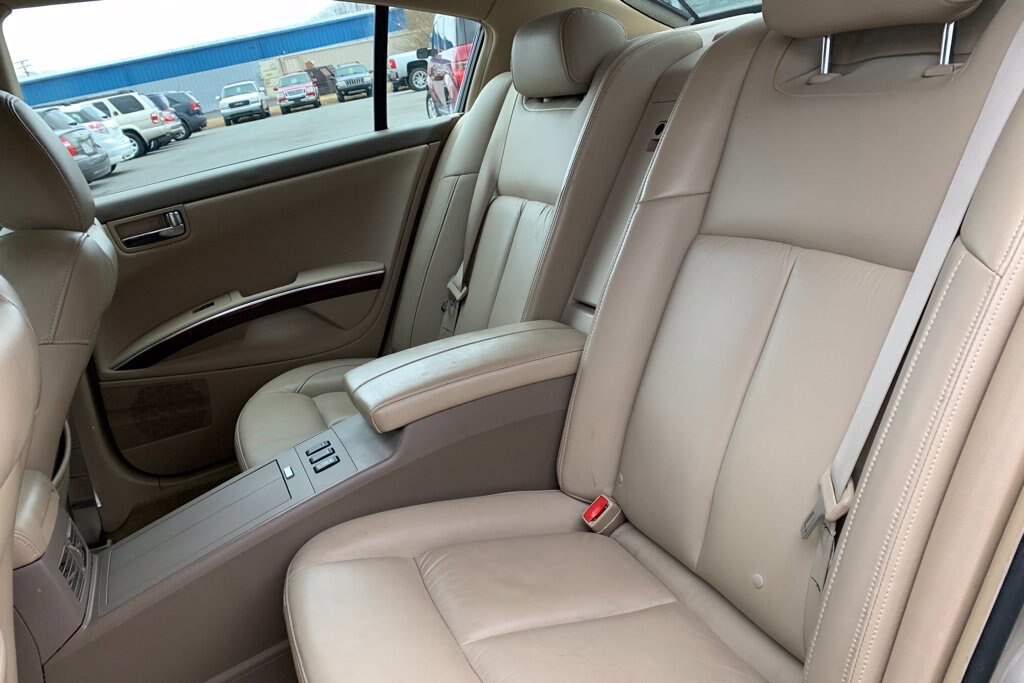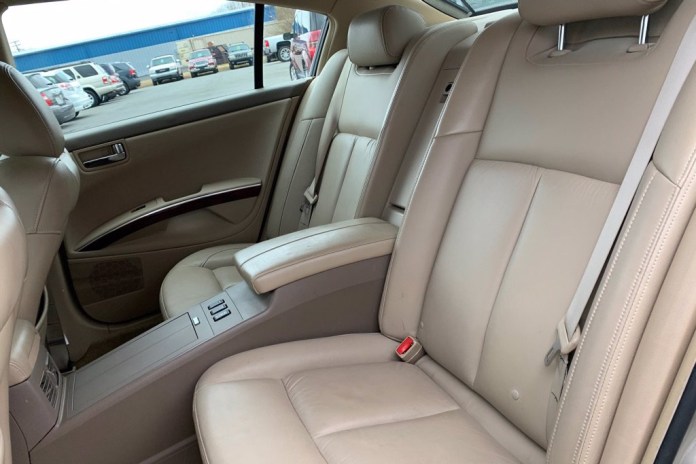 The sixth-generation Maxima was peak weird at Nissan, a brand that once stood at the intersection of mainstream and quirky. The redesigned 2004 Maxima had avant-garde styling, and the optional Elite Package, ($900 or so depending on the trim level, and after numerous other option packages) added individual rear seats that were heated and separated by a full center console. Additional add-ons included a power rear sunshade, automatic up/down rear side windows, and an additional power outlet. The package deleted the split-folding rear seatback, and it couldn't be had with the short-lived manual transmission option.
Nissan shuffled the Elite Package around until discontinuing it with a 2008 refresh. Despite its relatively affordable price tag, the package was an exceedingly rare option. Still, here's a tan 2007 that looks way nicer than its nearly 200,000 miles would suggest, and it's just over $4,000 at a used car dealer in North Carolina. Find a Nissan Maxima on Autotrader
2009-2010 Volvo S80 Executive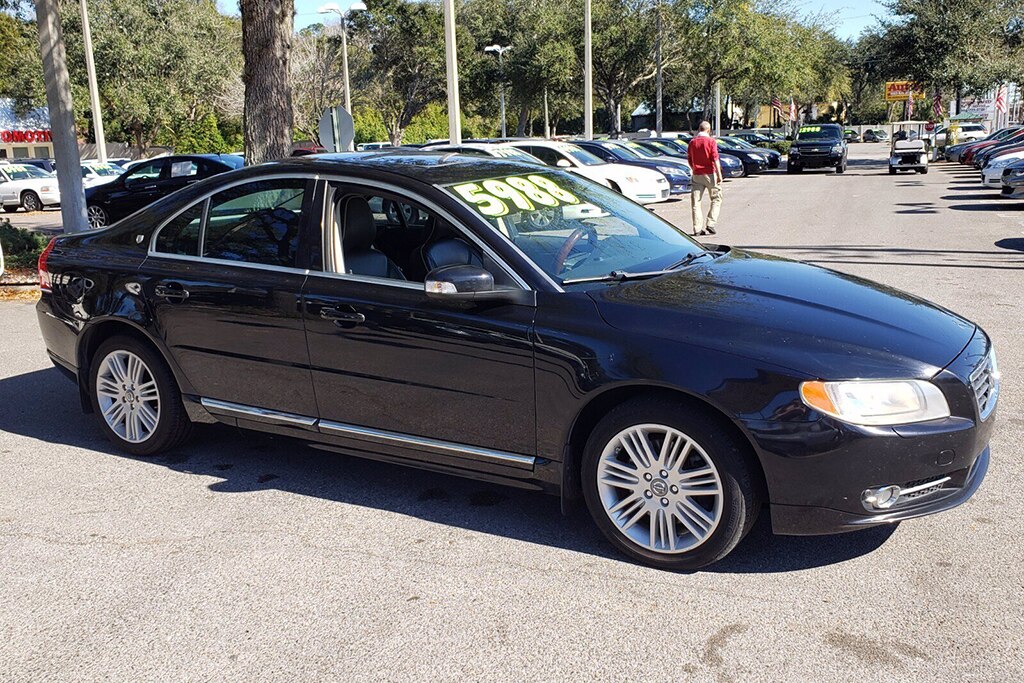 Long straddling the divide between mass-market and luxury, Volvo reached for the latter with its 2009 S80 Executive. Based on the standard mid-size sedan, the package added niceties front and rear including softer leather, additional wood and aluminum trim, and massaging front seats. But the real surprise came in the rear-seat, where Volvo offered an extra-cost refrigerator accompanied by two crystal glasses. Additionally, rear-seat riders could control the front passenger-side seat to open up more leg room.
The Executive Package was only offered for two model years, initially only with the turbocharged 3.0-liter inline-six and later, curiously, with the base 3.2-liter inline-six. Here's a 2009 S80 T6 with the Executive Package for less than $5,000 at a used car dealer in Jacksonville, Florida. Find a Volvo S80 on Autotrader
2004-2006 Volkswagen Phaeton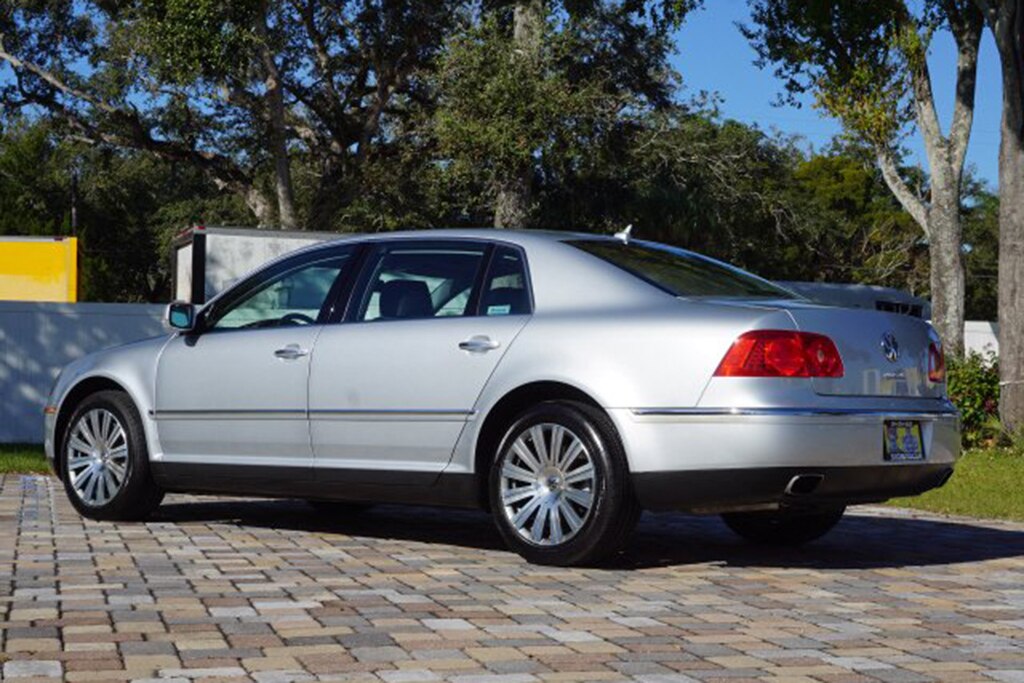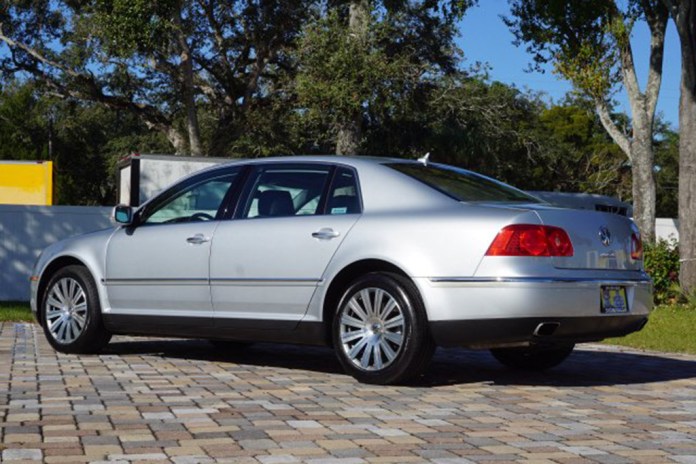 The Phaeton was unlike any other Volkswagen when it was introduced for the 2004 model year. More than just a flagship sedan, it was a showcase of the VW Group's engineering prowess, with features that bested even the Audi A8. The standard air suspension had four driver-selectable modes, its soft-close doors could latch themselves, its climate control vents powered shut on their own, and, of course, its trunk hinges alone were works of art. The Phaeton was massively expensive at around $65,000 for the V8 or nearly $100,000 for the 12-cylinder model.
A used Phaeton is not a cheap buy beyond the initial outlay, but it is a massively rewarding car if you can find one made over just three model years for the US market. Buy the best-kept example you can find, like this second-year V8 with just 24,000 one-owner miles at a used car dealer in Florida. Find a Volkswagen Phaeton on Autotrader
2015-2018 Kia Sedona SX Limited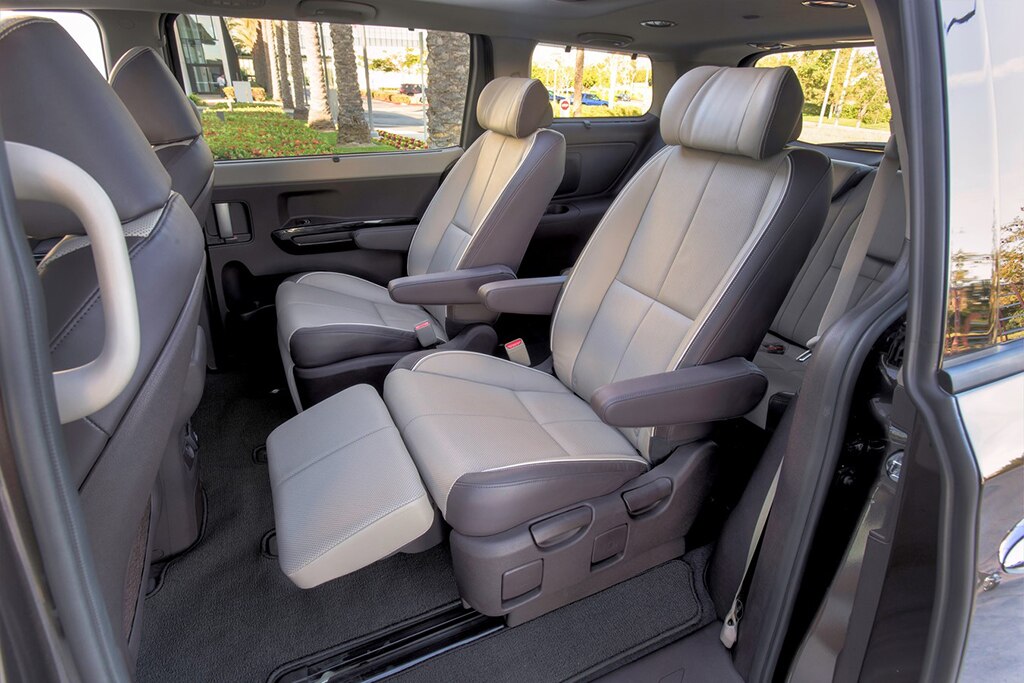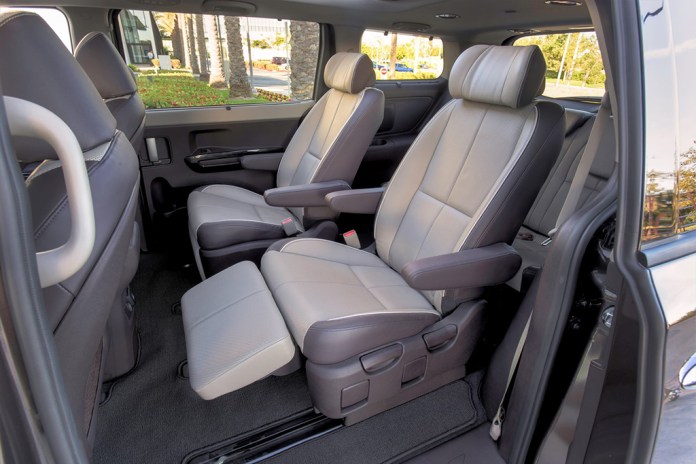 Minivans have always been great people haulers, but it took a while for automakers to come around to the idea that they could also be luxurious. A short-lived high-end package for the Kia Sedona included reclining rear captain's chairs that could be slid back for extra leg room, and they included adjustable under-leg support. To top it all off, the seats were wrapped in Nappa leather.
The package was only offered for a few model years before Kia consolidated the Sedona lineup. At around $3,400 for the package when new, the SX Limited topped $40,000. Since these vans are only a few years old, the SX Limited package isn't too hard to find (there are nearly 100 on Autotrader if you select only the SX Limited trim). Grab an earlier one like this 2015 at a Ford dealer in Georgia and you can keep to a sub-$15,000 budget, too. Find a Kia Sedona on Autotrader
2011-2016 Hyundai Equus Ultimate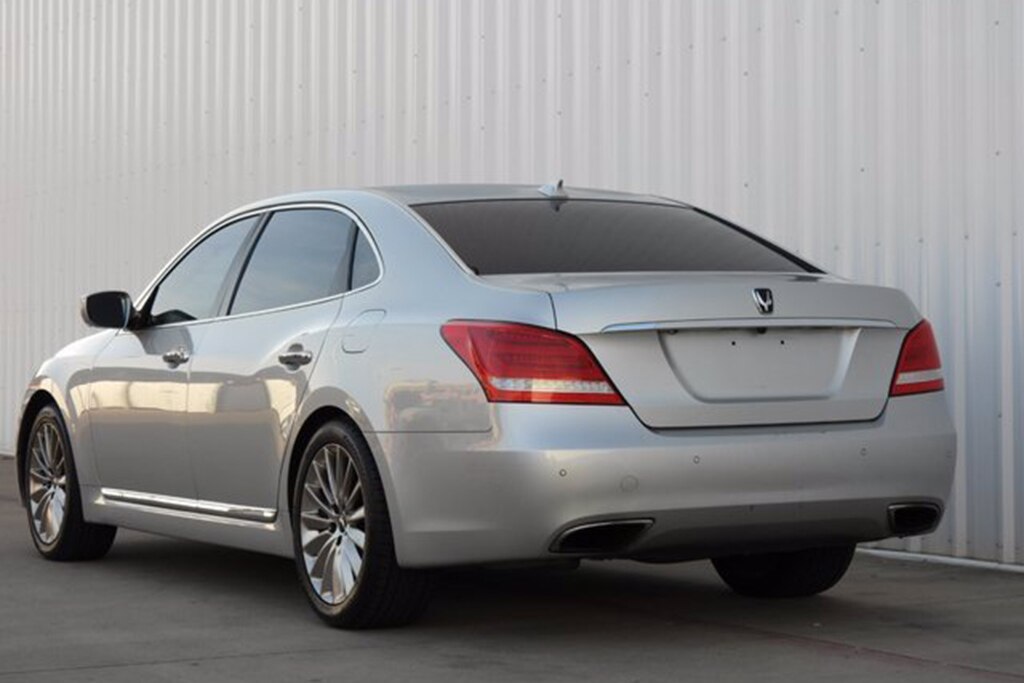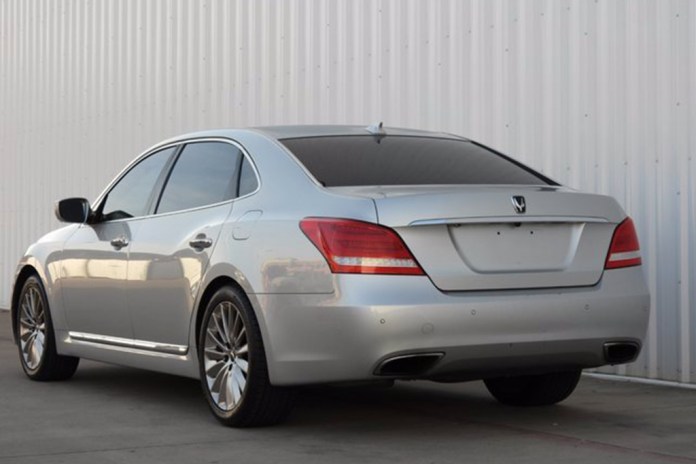 Luxury in Hyundai's South Korean home market equates to a spacious interior with plush seating as well as plenty of chrome trim. Enter the Equus, which Hyundai introduced a decade ago as part of its upscale push that eventually resulted in today's Genesis brand. This big sedan ran about $60,000 when new, but it offered nearly as many features as a Mercedes-Benz S-Class costing 50 percent more. The Equus didn't match the Benz in its luxurious details, but it has a good reputation for durability and certainly maintenance costs will be much more reasonable.
Today, the Equus is a relatively easy car to find. Even with the Ultimate Package that added executive-style rear seating, it's easy to keep to a sub-$20,000 budget for one like this 2014 at a Toyota dealer in Dallas. That's not much cash for plush leather, tons of advanced features, and subtle luxury style. These big sedans are an absolute steal Find a Hyundai Equus on Autotrader