The Toyota 4Runner has been on sale now since the early 1980s and has carved out a reputation for being reliable, capable, and most importantly – very, very cool. Over the past two decades, body-on-frame SUVs have transitioned from being the norm to being a niche offering, giving way to more efficient but less fun car-based crossovers. That leaves the 4Runner as one of just a handful of truck-based SUVs left on the market, and both new and used models have become extremely desirable in recent years. Here are five currently listed for sale on Autotrader. Find a Toyota 4Runner for sale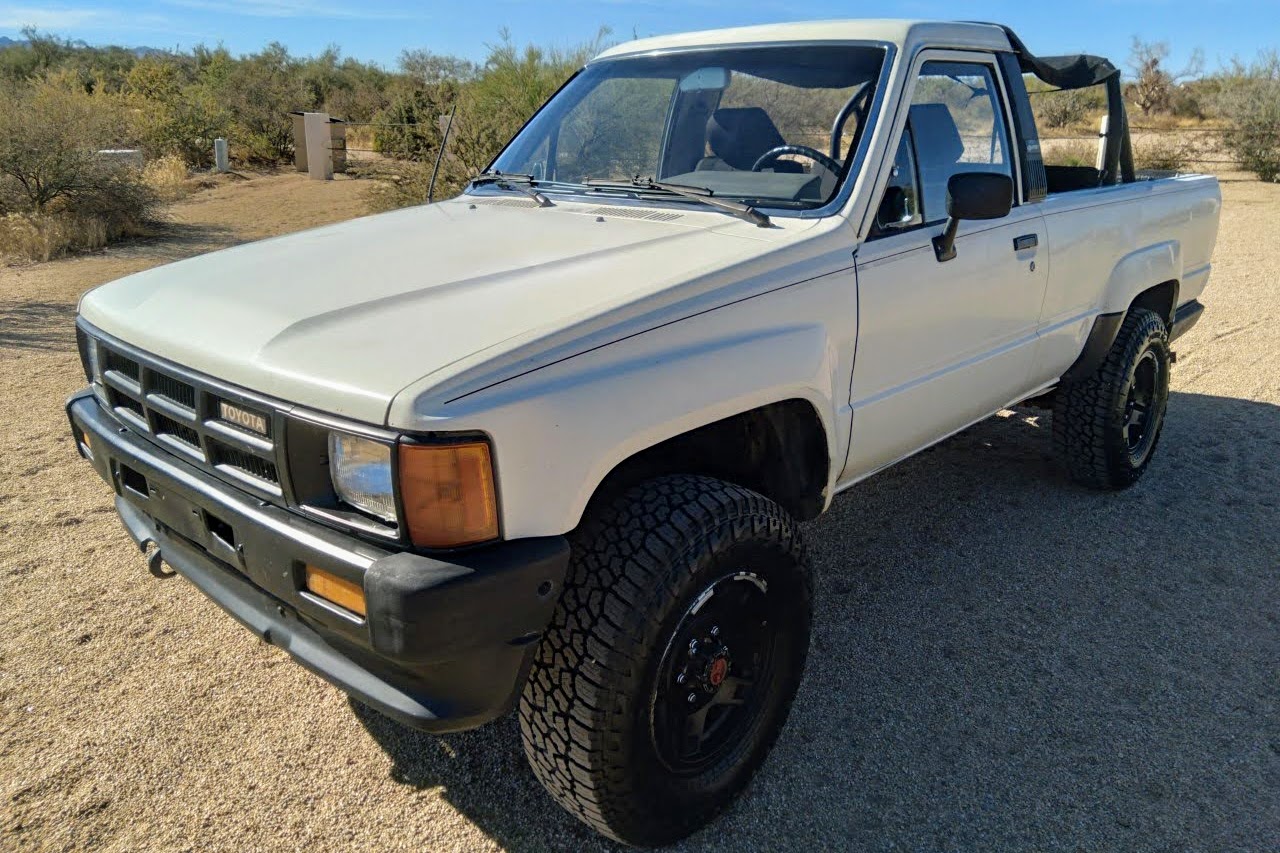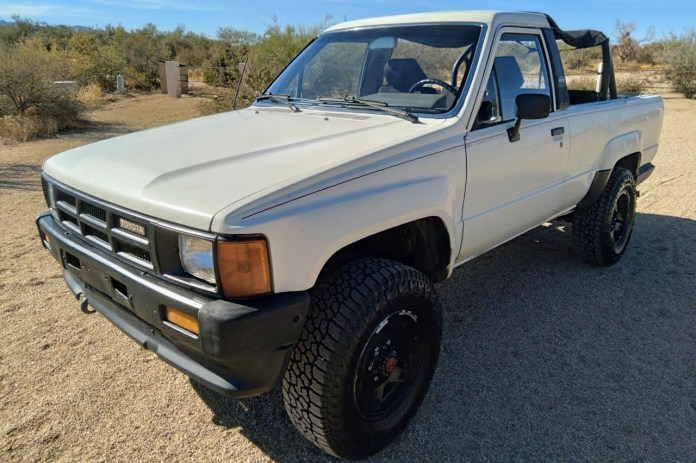 1986 Toyota 4Runner – $10,450
This 1986 example hails from the Toyota 4Runner's first generation. Little more than a Toyota Pickup with a cap on the rear and some seats bolted in, the original 4Runner is the only generation to offer a removable roof. As with every 1980s SUV, these have experienced a resurgence in popularity in recent years. This one has high mileage, but given that it's an Arizona car, comes without any rust, and looks to be in great overall shape despite its age.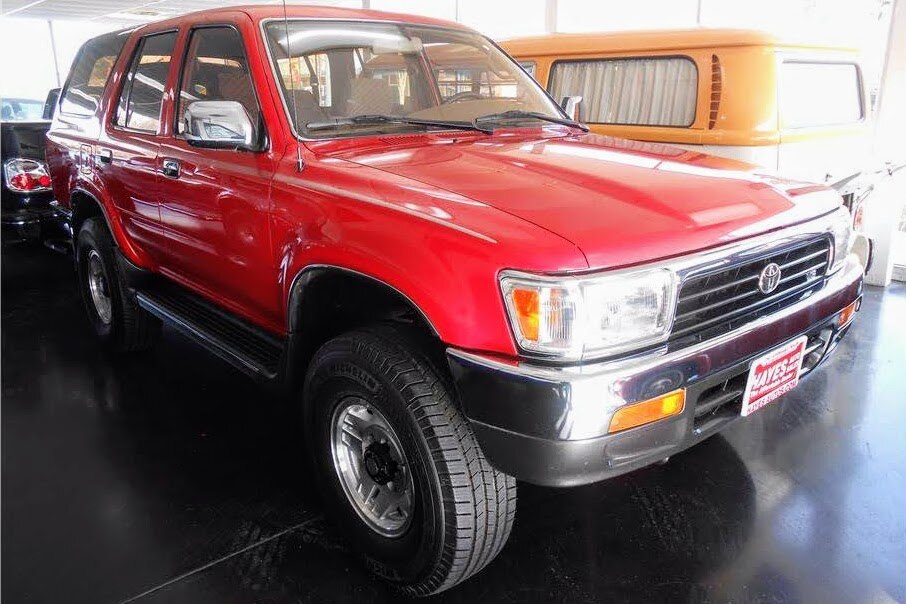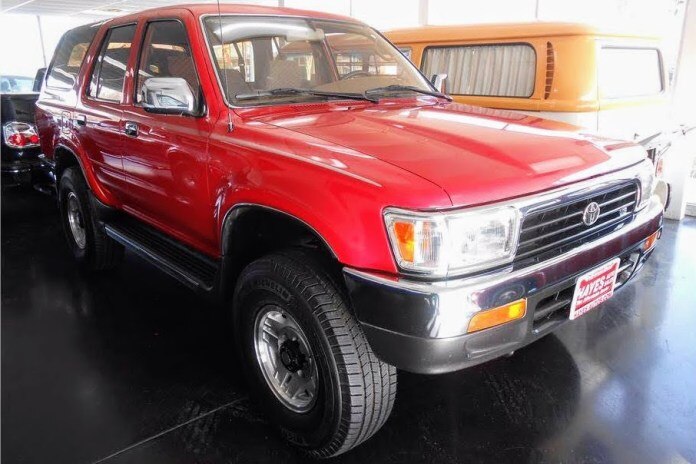 1994 Toyota 4Runner SR5 – $18,995
The second-generation 4Runner was sold from 1990 through 1995. Though it was the first 4Runner offered as a four-door, a two-door version was still offered, though only for the 1990 through 1993 model years. This would be the last two-door off-roader offered from Toyota until the introduction of the FJ Cruiser, though that vehicle still had rear half doors. This one is a four-door model hailing from the 1995 model year. It presents well in photos and comes with low miles – the listing states 69,000 – but it's only a two-wheel drive model, so look elsewhere if you want a 4Runner that can perform off-road.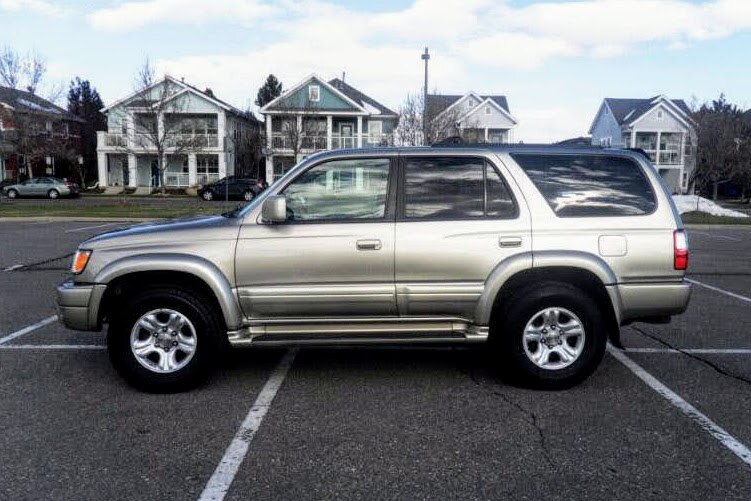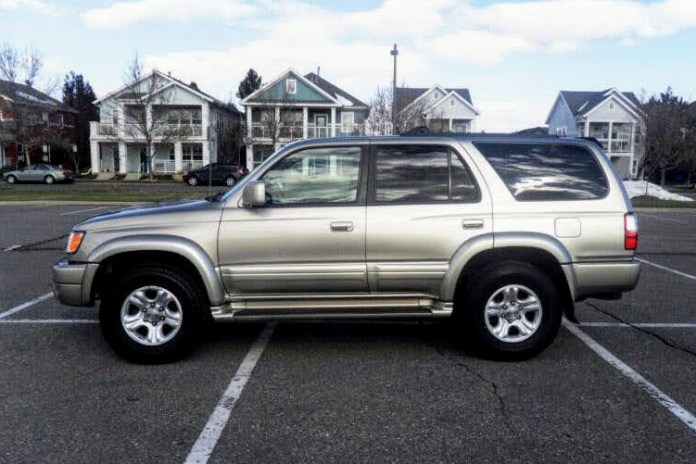 2002 Toyota 4Runner Limited – $7,995
The 4Runner really came into its own in its third-generation bodystyle, which was sold from 1996 through 2002. It was during this era that Toyota pushed the 4Runner as a luxury vehicle, and Limited-trim models crested the $40,000 mark when new. This one is a Limited model with four-wheel drive. It has a champagne-colored exterior with a beige interior; one of the more common color combinations from this era. Mileage is relatively low, coming in at just under 140,000.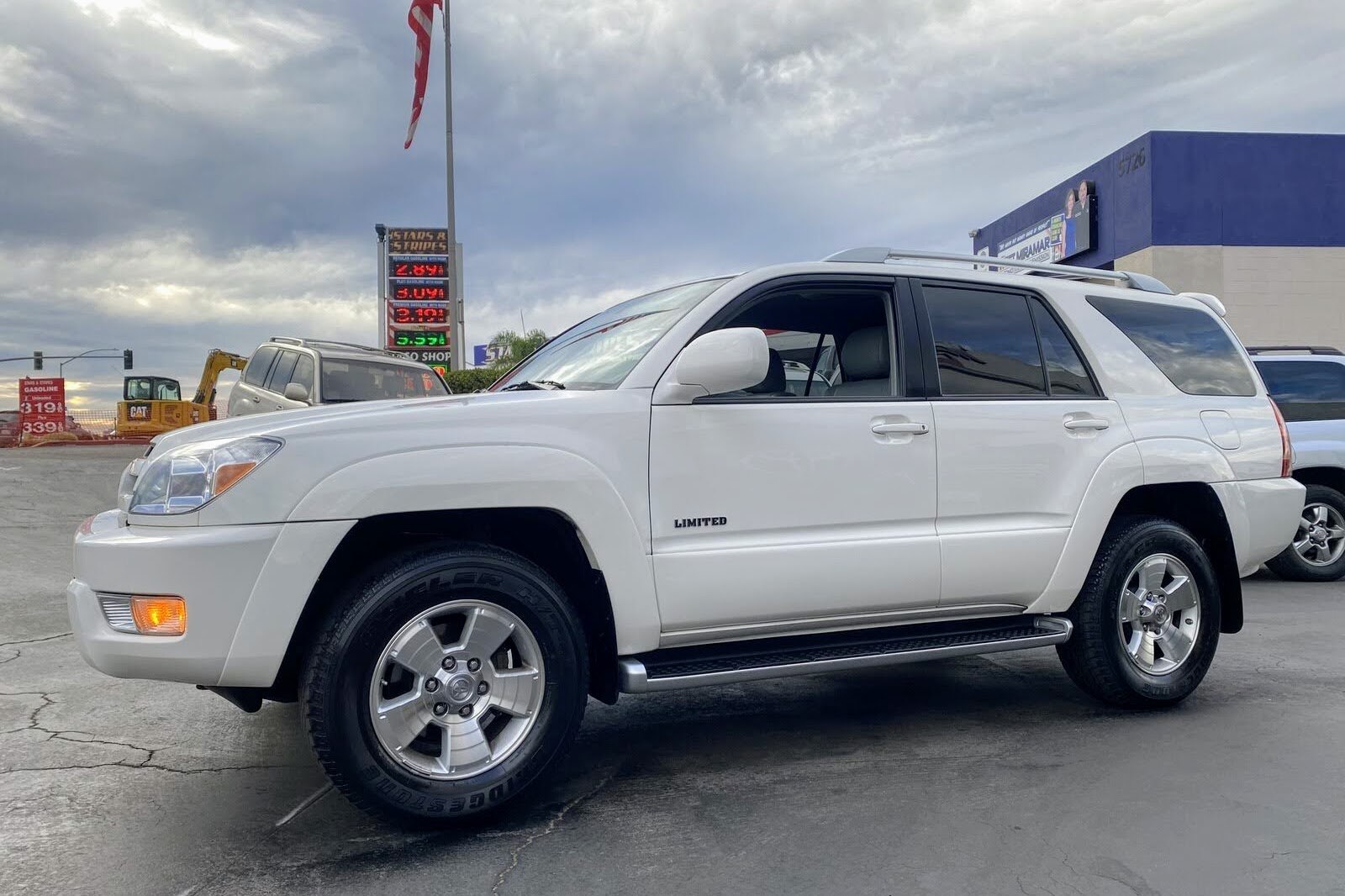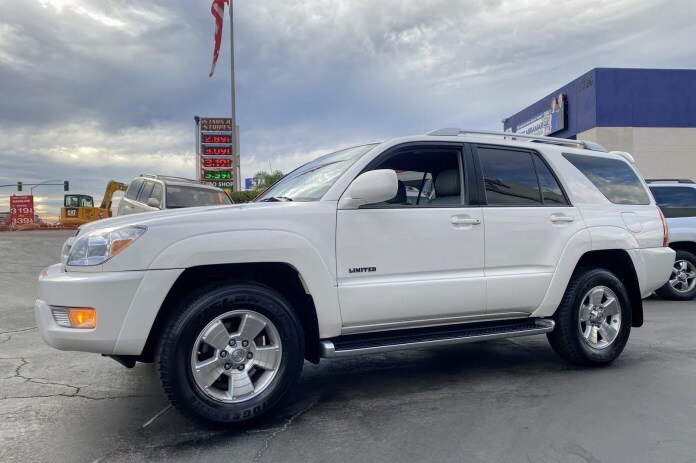 2004 Toyota 4Runner 2WD Limited w/3rd Row – $22,995
The fourth-generation 4Runner was a bit of an ugly duckling, and this one comes in an oddball configuration. The fourth-gen 4Runner was sold from the 2003 through 2009 model years and could be optioned with Toyota's 4.7-liter V8 engine; the only 4Runner to ever be offered with a V8. This one is a top-spec Limited trim, but it lacks four-wheel drive. It does come with a third-row seat though, which has been optional on the 4Runner's past two trims, though it's relatively uncommon to come across a 4Runner that's actually equipped with it.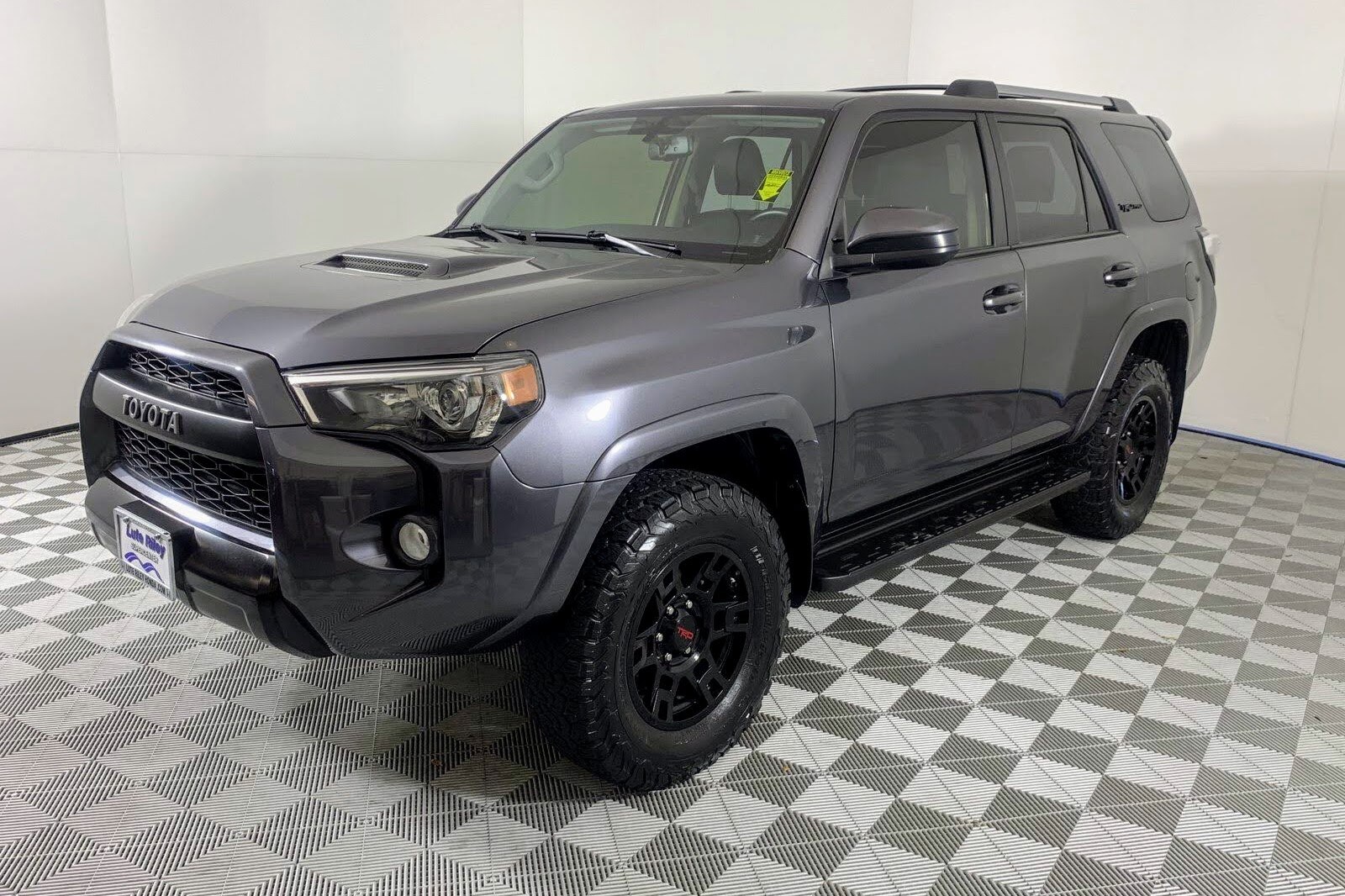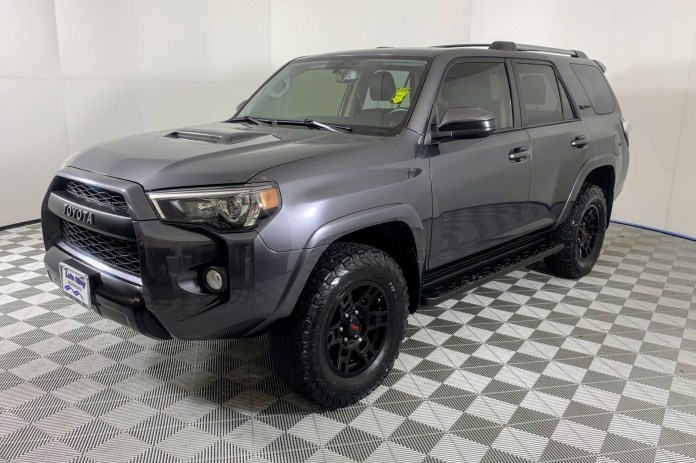 2016 Toyota 4Runner TRD Pro – $31,999
This 2016 4Runner hails from the vehicle's fifth-generation, which went on sale for the 2010 model year and is still offered today. It was half-way through the fifth-gen 4Runner's run that Toyota fully embraced the vehicle as an off-roader, and introduced the wildly popular range-topping TRD Pro trim for the 2015 model year. 4Runner TRD Pros hold their value extremely well, and despite this example having 92,000 miles on the odometer, the selling dealer is still asking $32,000.