Electric vehicles can get pretty expensive, but for a lot of buyers, this added expense is worth it for the chance to drive a vehicle that truly feels like it's from the future. Additionally, when you consider the decreased cost savings with regard to fuel and maintenance, $60,000, $80,000 or even $100,000 for a battery-powered vehicle starts to become a little more palatable. Either way, here's a list of five of the most expensive pure electric vehicles currently for sale on Autotrader.
Most Expensive Tesla Model X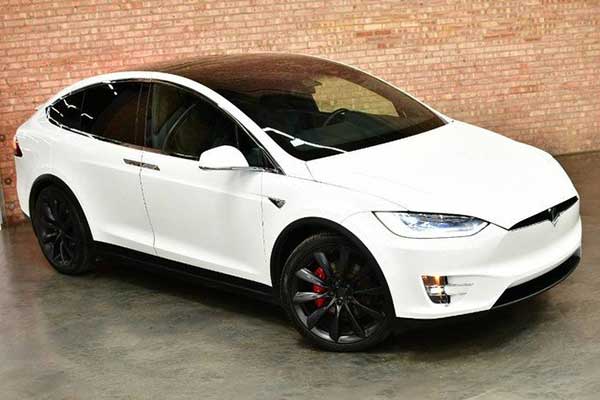 2018 Tesla Model X Performance – $149,888
As Tesla does things a little differently than other carmakers, selling directly to consumers without going through third-party dealers, there are no brand-new Teslas for sale on Autotrader. There are plenty of used options, though, and this Model X takes the crown as the most expensive one. A 2018 model with about 9,000 miles on the odometer, it may not be the best deal, but it comes with literally every option available. In addition to 295 miles of range and its controversial "Falcon" doors, this Model X offers all-wheel drive, Ludicrous mode, four-corner auto-leveling suspension, a third row, 21-in wheels and Tesla's full array of active safety features, which the company controversially refers to as "Auto Pilot." It's located at a used car dealership near O'Hare International Airport in Chicago. Find a Tesla Model X for sale
Most Expensive Tesla Model S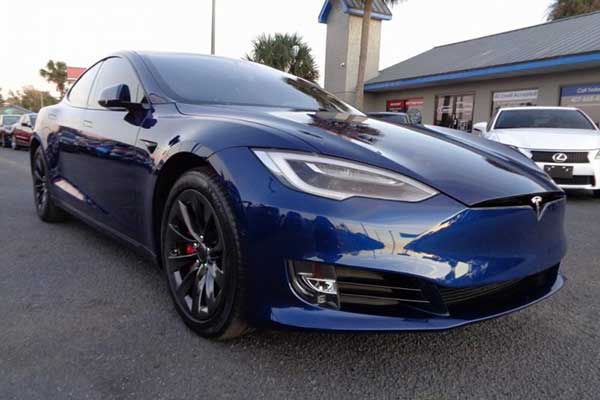 2018 Tesla Model S P100D – $104,989
While the Model X is more about space, the Tesla Model S is the most performance-oriented Tesla currently on the market. First introduced back in 2012 and updated in 2016, the Model S has certainly been on the market for a while, but forward-looking technology and consistent over-the-air updates have kept it feeling fresh and competitive.
Admittedly, there are a few examples of the Model S listed on Autotrader for a little more than the one we've highlighted here, but this one seems to be the most appropriately priced and is more indicative of the top of the used Model S market. It's a 2019 model with just 1,800 miles on the odometer. A fully-loaded P100D, it comes with just about everything offered on the Model X we highlighted above, plus an impressive 315 miles of range. It's located at a used car dealership in Orlando, Fla. Find a Tesla Model S for sale
Most Expensive Audi E-Tron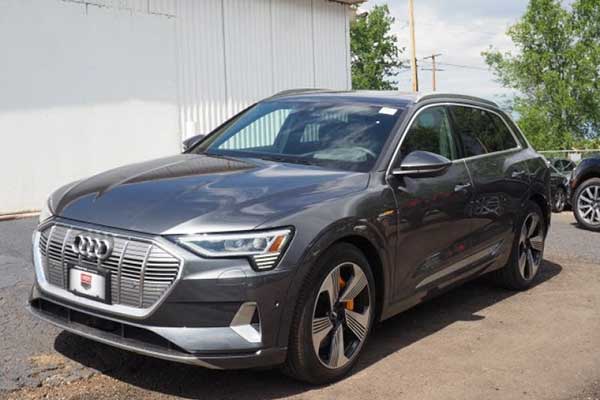 2019 Audi E-Tron Prestige – $89,789
Audi's new dedicated EV is known as the E-Tron, which might be confusing to some given that Audi has applied this branding to its overall EV technology as well. Either way, the vehicle called the E-Tron is offered in both Premium Plus and Prestige trims, and the most expensive E-Tron currently listed on Autotrader is this Prestige model. Located in Lakewood, Colo., it's a brand-new 2019 model with just 20 miles on the odometer. Features include the Driver Assistance Plus package, an air ionizer, massaging front seats, a head-up display, sun shades for the rear side windows, power door closers, 21-in wheels, orange brake calipers and more. Altogether, this is easily one of the nicest E-Trons available. As for the vehicle's range, the Environmental Protection Agency has rated it at just 204 miles, which comes as a bit of a disappointment but should still be enough to suit the needs of most buyers. Find a Audi E-Tron for sale
Most Expensive Jaguar I-Pace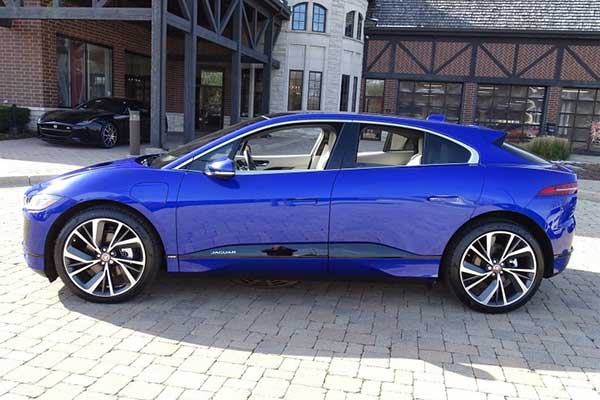 2020 Jaguar I-Pace HSE – $94,243
The brand's first EV, the Jaguar I-Pace, is downright stylish. Given that they hold their components down low between the wheels, EV platforms give automakers loads of freedom with regard to design, something Jaguar has taken full advantage of with the I-Pace. The vehicle's wheels are pushed way out toward to the front and rear, minimizing overhangs for a more aggressive look. Additionally, the hood and roof are low while the rear glass dips way into the rear haunches for a fastback look. Much like the E-Tron, the I-Pace is offered as a luxury vehicle, although at 234 miles of range, it can take you a little further than the E-Tron. The most expensive I-Pace currently listed on Autotrader is this 2020 model selling for just over $94,000 in Lake Bluff, Ill. It wears an attractive blue-over-white color scheme and comes completely loaded. Find a Jaguar I-PACE for sale
Most Expensive Tesla Model 3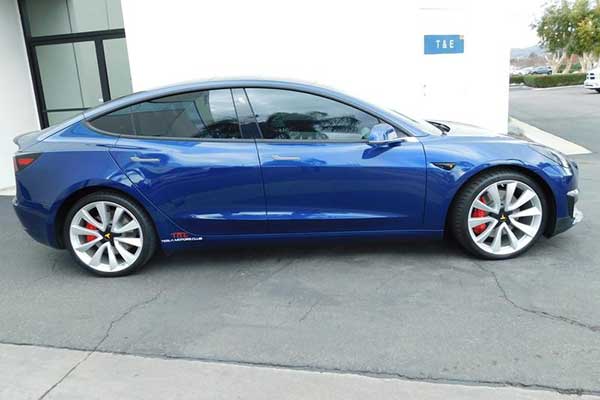 2019 Tesla Model 3 Performance – $57,800
Tesla's Model 3 is its lowest-cost model and is positioned to compete with combustion-engined vehicles like the BMW 3 Series and Audi A4 and by default is also cross-shopped with mainstream EVs like the Chevrolet Bolt and Kia Niro EV. Priced between $40,000 and $65,000, a Model 3 comes in well below the cost of Tesla's other two EVs. As such, it's a little more subdued but still offers up to 310 miles of range, a figure bested by only the Model X and Model S, available AWD and a great array of active safety tech. As with the Model S, there are a few Model 3s currently listed on Autotrader that are grossly overpriced. Among the most expensive realistically-priced options is this 2019 Model 3 Performance. At $57,800, it comes with just under 5,000 miles on the odometer along with AWD and, while it's misstated in the ad, it should offer 310 miles of range as well. Not bad. Find a Tesla Model 3 for sale
MORE FROM OVERSTEER
Tropical Island Find: Rolls-Royce Ghost Airport Shuttle With Nearly 200,000 Miles
5 Low-Mile Saabs For Sale On Autotrader
Autotrader Find: Someone Really Cherished This 327,000-Mile 1988 BMW 325iX