Hummer is back, but not in the form you might expect. The new GMC Hummer EV — that's right, General Motors will sell this version through GMC dealers — packs tons of rugged tech into a boxy body.
It's a far cry from the High Mobility Multipurpose Wheeled Vehicle (or HMMWV, shortened to Humvee) that AM General has built in Indiana for various military applications since the early 1980s. That model is among the most recognizable vehicles in the world. It's tough but basic, a punishing ride that can do just about anything.
The new Hummer EV features a 13.4-inch touchscreen and a leather-lined interior. Certainly, its infotainment system will be full of tricks, its audio system crystal clear, its ventilated seats all-day comfortable, and its SuperCruise driver-assist system sufficiently relaxing. This is not an SUV ready to deploy.
Still, there are some distinct similarities. Let's dissect.
Unmistakable Style, Glitzed Up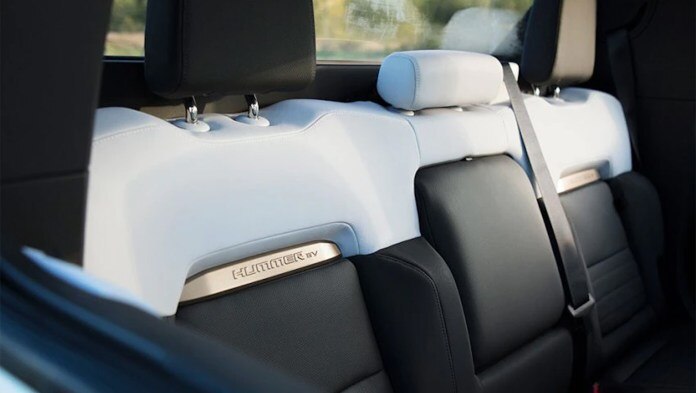 Subtle, the new Hummer EV is not. It wouldn't be a Hummer without 90-degree angles, an upright windshield, and enormous tires.
Yet, there is a certain refinement to the new model that was decidedly lacking in the original H2 all the way back in 2003. Sure, those military HMMWVs are not exactly pretty, but the H2 wound up looking more like a caricature of G.I. Joe's mean machine.
The chrome, lace-style wheels, and black-painted roof follow current design trends, and most Hummers are likely to roll out with running boards that ease ingress but hamper off-road ability. The Hummer EV goes on sale first as a pickup and later as an SUV. Don't look for one with a sloping roof any time soon.
For those few ready to go 4-wheeling, though, the new Hummer EV is as purposeful as it should be.
Plow Through Any Off-Road Obstacle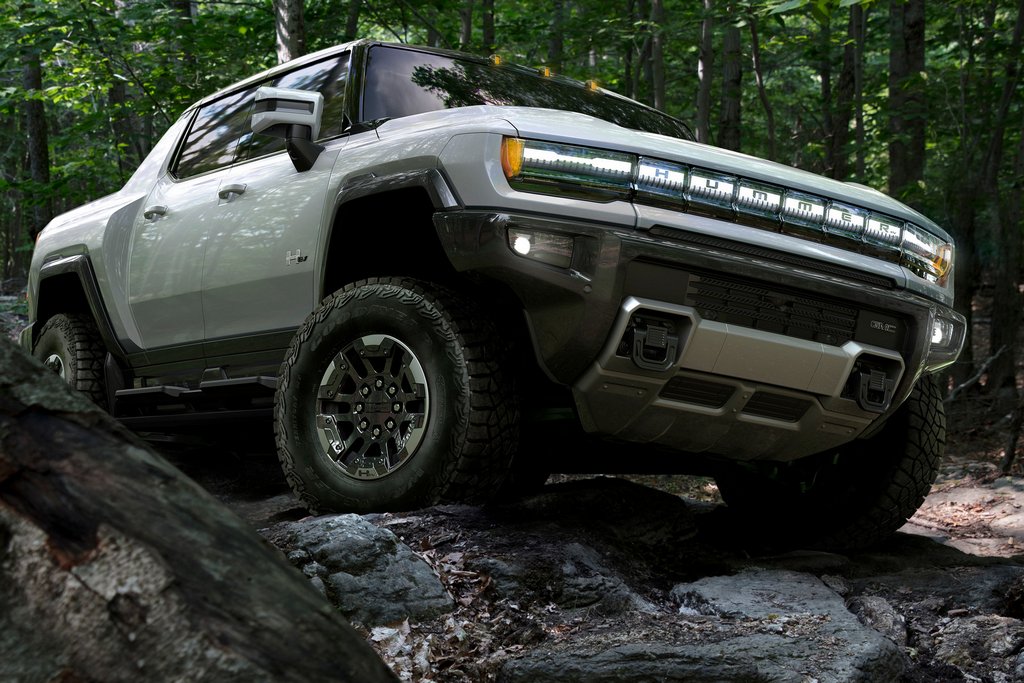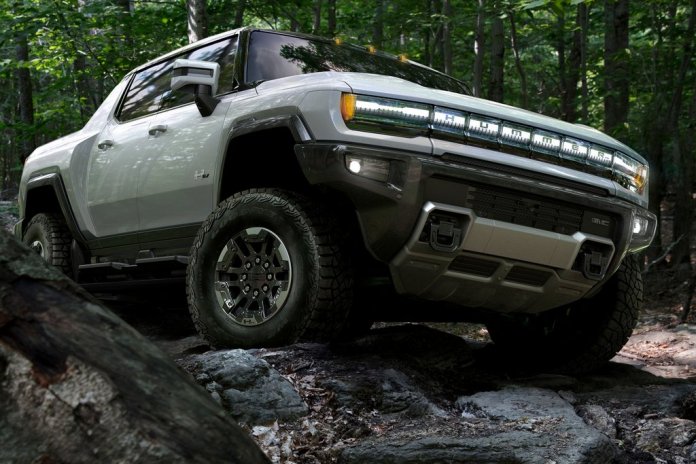 The Hummer's lack of subtlety translates into its off-road ability, too. Only this time, the Hummer EV will be able to creep up on obstacles silently. Military Hummers, with their rumbling Detroit Diesel V8s, do not sneak up on anyone.
No, there are not any indications that the U.S. Army plans to order any Hummer EVs, but General Motors has tested a hydrogen fuel-cell pickup the Army's Tank Automotive Research, Development, and Engineering Center lauded for its silence.
The Army might change their mind when they take one off-road. Admittedly, we haven't been able to get behind the wheel yet, but the specs are mouth-watering.
For one, the SUV's mere 35.4-foot turning circle is about four feet less than a Jeep Wrangler 4-door's (and nearly 10 feet tighter than a Hummer H2's). That alone may help alleviate concerns that the Hummer will be too big to tackle tight trails even though it's said to be as wide as a Ford F-150 Raptor.
To help out even more, the Hummer EV will offer a mode called CrabWalk that lets the rear wheels steer as much as 10 degrees, allowing the EV to move diagonally into a parking spot. It's akin to what startup rival Rivian calls "tank turn," which could be just the ticket for extra-tight trails.
The adaptive air can raise six inches higher at the tap of a button, which should be useful for bigger obstacles, water crossings, or simply looking boss in a parking lot.
Various underbody cameras will help drivers ensconced in the high-up cabin do their best to avoid bashing the various skid plates protecting the undercarriage, including the battery pack.
Mobile Base Camp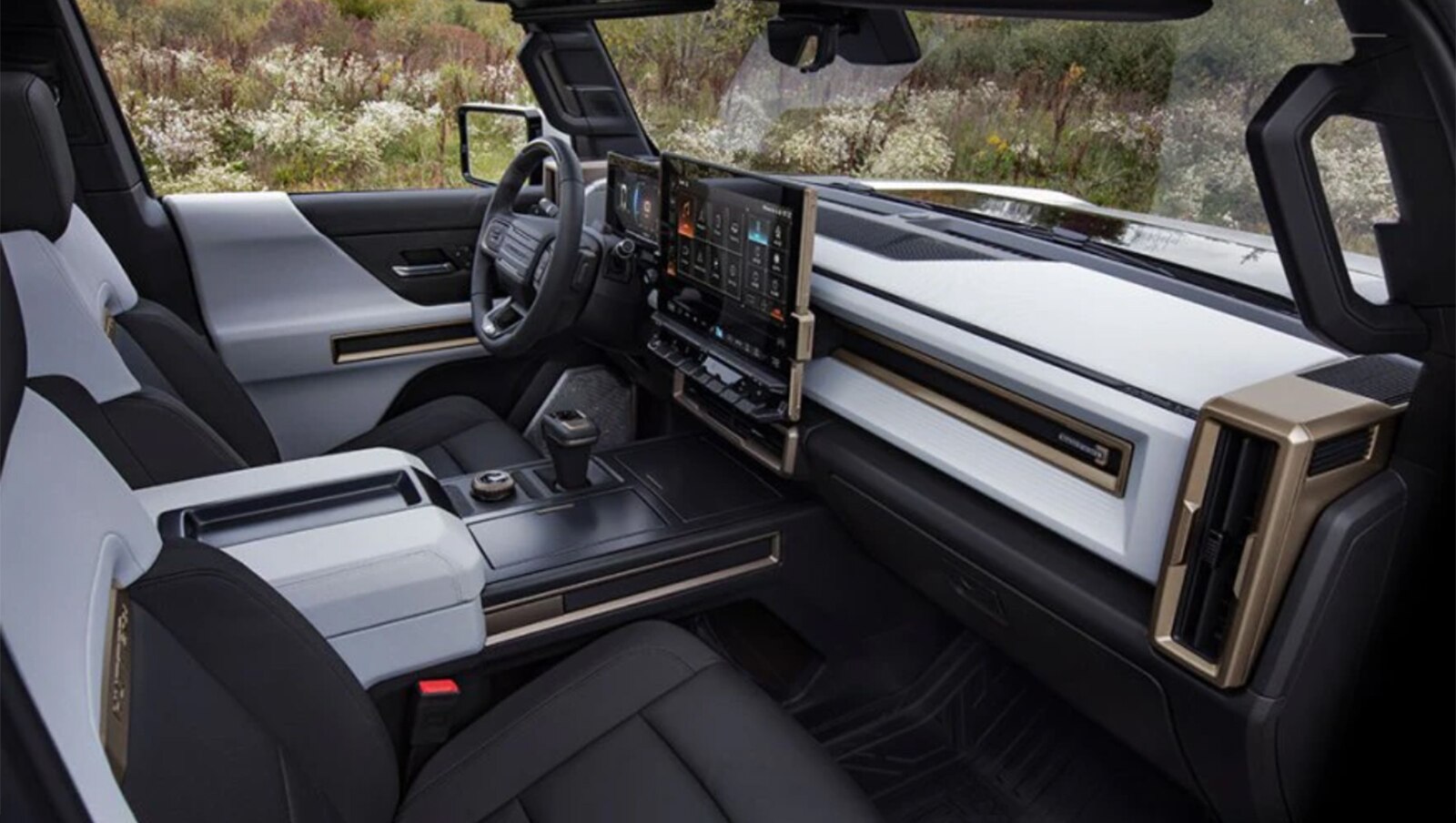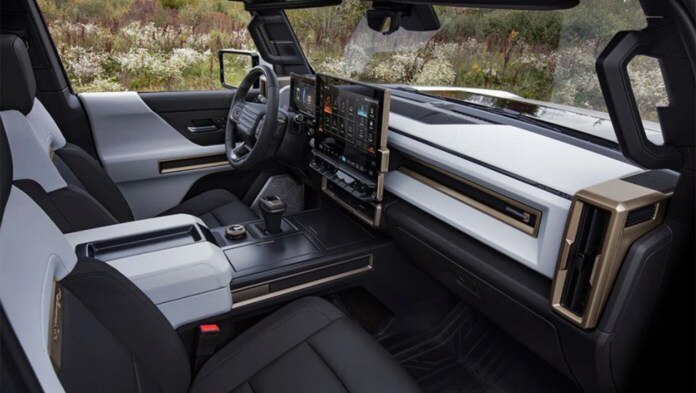 Military users trust their HMMWVs as they would a member of their own team. The Hummer EV promises to deliver similar utility, at least for those who find themselves on an overlanding trip into the wilderness.
The optional Power Station generator is a lot like the onboard system in the Ford F-150 Hybrid. An inverter converts DC power to AC, which can juice up anything from another electric vehicle to just about anything needed for a camping trip — think mini-refrigerators, electric stoves, or even televisions (for those who don't fully understand roughing it).
Not included are provisions for rocket launchers or a heavy machine gun, however.
Multi-Configurable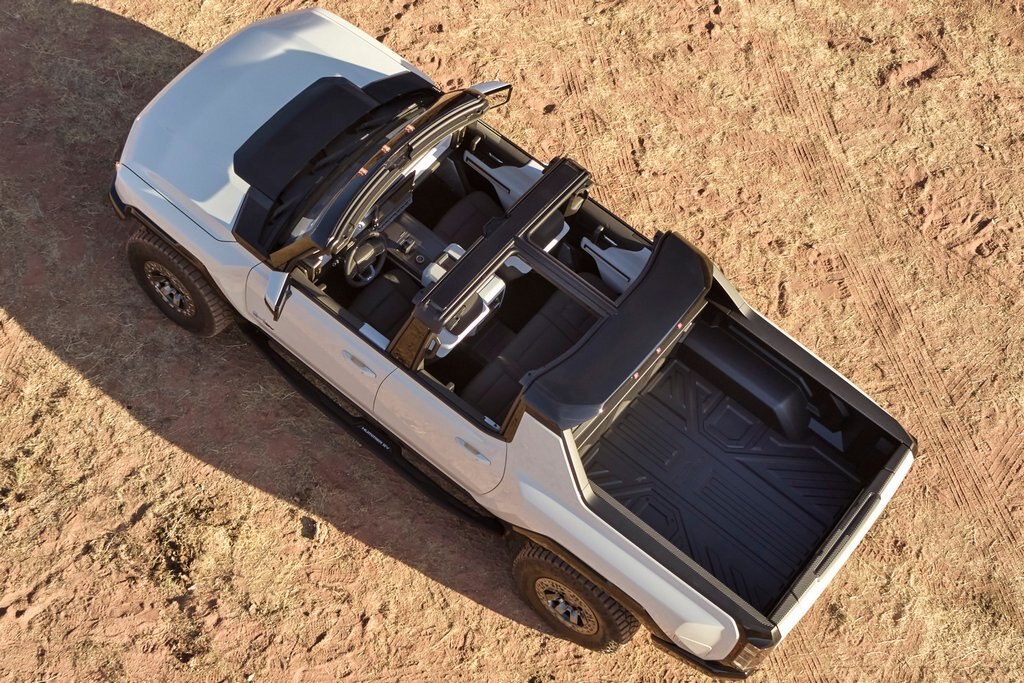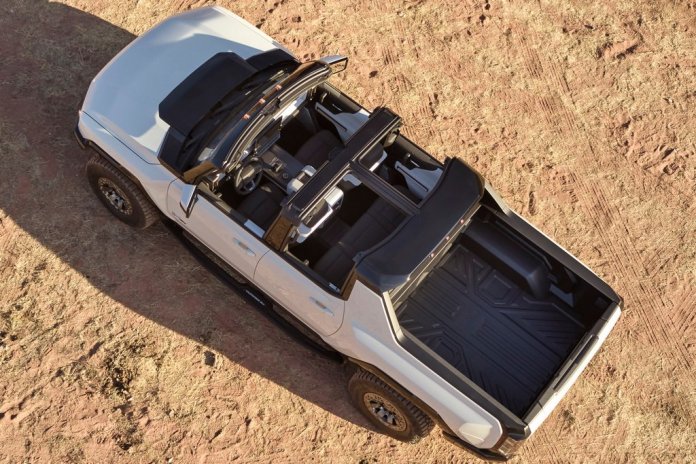 The Humvee has taken many, many shapes and forms over the years. It's used as everything from a bare-bones pickup for support on U.S. bases all the way to a loaded-up ambulance with an enormous compartment tacked onto its rear end.
Don't expect that level of flexibility in the Hummer EV, but GMC has already shown that this platform can take several forms. The Hummer EV pickup that goes on sale
Then there's the power frunk — or front trunk. Pop open the hood, and you'll be greeted by washable storage space, not an electric motor. One of the inherent advantages of EVs is that their motors produce little heat and thus can be located anywhere. The Hummer EV packs three electric motors tucked low down near the wheels, opening up extra secure storage space in the frunk.
Additionally, owners can remove the Hummer EV's roof panels for open-air motoring akin to the Jeep Wrangler/Gladiator and Ford Bronco (as well as '80s GM T-tops, like the Pontiac Firebird — but that model probably wasn't on the Hummer design team's inspiration chart).
All the Bulk
Admittedly, military Hummers are not quick. They do, however, supply prodigious torque and enough grunt to (slowly) lug just about anything.
The three electric motors in the GMC Hummer EV deliver power outputs so high that they're almost laughable: 1,000 horsepower and 11,500 lb-ft of torque. Even lugging what's expected to be 9,000 pounds (yes, you read that right) of SUV before passengers and fuel are loaded up, the electric motors should vault this gigantic vehicle to 60 mph in just 3.5 seconds.
Even with the 6.2-liter V8 that came on the last H2s, they took more than twice that long to hit 60 mph. And consumer versions of the original H1 — the ones that Arnold Schwarzennegger so famously loves — eventually reached 60 mph in upward of 15 seconds. See the Hummer models for sale