In our series on discontinued automotive makes, we've now looked at
Saturn
,
Plymouth
,
Scion
, and
Isuzu
. Today, we'll be taking a look at Saab, the once-beloved Swedish automaker that was acquired by General Motors and later fell victim to the 2008 financial crisis.
Saab's tagline was 'Born from Jets', which was true; the company was founded in Sweden in 1945 as a new, automobile-focused division of Saab AB, a Swedish aerospace and defense company. It rolled out its first vehicle, Saab 92, for 1950. The company went on to produce a number of quirky-yet-iconic models over the years, including the Sonnett line of performance cars. In 1989, General Motors took a 50% controlling interest in the company, and in 2000 acquired the remaining 50%, turning Saab into a wholly-owned subsidiary.
Starting with the new-for-1994 900, GM would have a hand in all Saab designs going forward. The first Saab developed from the ground up under GM's watchful eye was the all-new 9-3 that launched for 2003, and though the marque did manage to preserve its quirky character and counter-culture appeal, all Saab products that followed the 9-3 were designed with heavy influence from GM, and rode on GM underpinnings. The brand was discontinued after the 2012 model year, with GM citing financial hardship caused by the 2008 financial crisis. Here we'll touch on some of the more interesting Saab models from the final decades of the brand.
Saab 9-3
The 9-3 was a compact sport sedan, and it was Saab's best-selling model during its time on sale. The first-generation 9-3 was sold from 1998-2002, while the second was sold from 2003 up until the point that Saab was discontinued in 2012. Over both its generations, the 9-3 rode on a front-wheel drive platform and employed a range of naturally-aspirated and turbocharged four-cylinder engines, though a 2.8-liter turbocharged V6 was offered from 2006-2010. AWD was added to the mix for the 2008 model year. Find a Saab 9-3 for sale
Saab 9-5
Saab's midsize sedan, the 9-5 was sold over two generations. The first lasted from 1997 through 2010, while the second was sold from just 2010 through 2012. Engine options for the second-gen 9-5 here in the US consisted of either a turbocharged four-cylinder or a turbocharged V6. The second-generation 9-5 was well-received, and even spawned a wagon variant that was to be sold as the SportCombi, though Saab was killed before the vehicle reached dealerships. Find a Saab 9-5 for sale
Saab 9-2X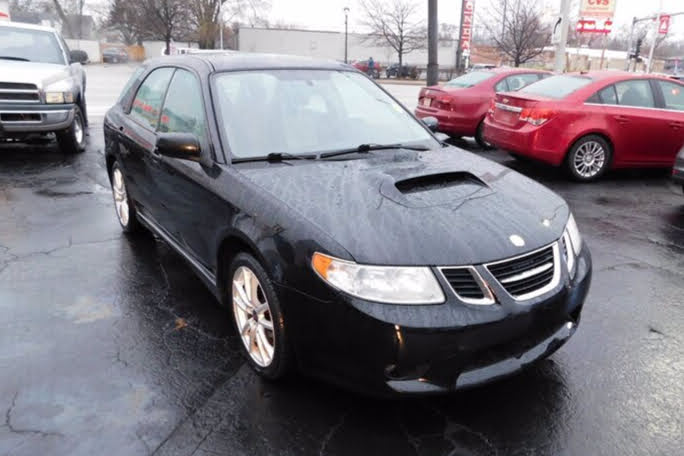 The 9-2X was a re-badged Subaru Impreza wagon. This odd mixing of brands was born out of the fact that Saab-parent GM also happened to own a 20% stake in Subaru's parent company, Fuji Heavy Industries. Very few changes were made to the 9-2X to differentiate it from its Subaru twin, and an 'Aero' model was even offered using the Impreza WRX as its base. The 9-2X was sold for just the 2005 and 2006 model years, and only 10,346 were produced in total. Find a Saab 9-2X for sale
Saab 9-7X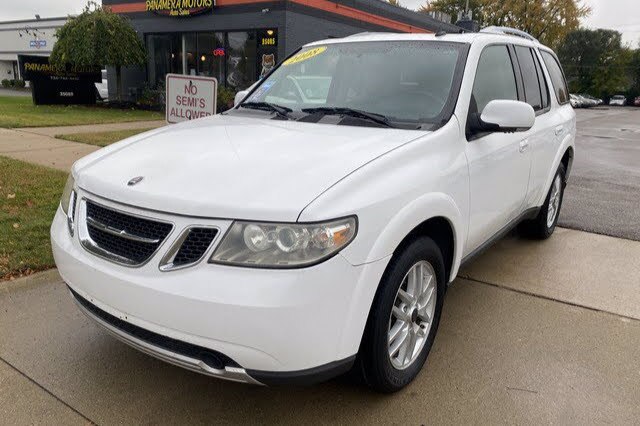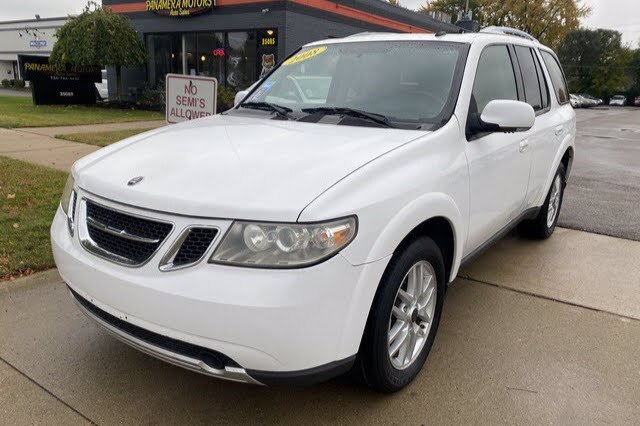 GM offered a version of its body-on-frame 'GMT360' midsize SUV as the Saab 9-7x from 2005 to 2009. The 9-7x was admittedly a sharp-looking SUV, and was arguably the most attractive of all the GMT360-based SUVs, which were offered under a number of different brand names from 2002 through 2009. The 9-7x was even available in a performance-oriented Aero trim, but instead of staying true to Saabs roots and using a turbocharged engine, GM stuck its LS2 V8 under the hood, making a Corvette-powered Saab SUV. Blasphemy. Find a Saab 9-7X for sale
Saab 9-4X
The Saab 9-4X was a midsize SUV and it was the last all-new model the company would roll out. The 9-4X shared its major components with the Cadillac SRX, and both vehicles were built in Ramos Arizpe, Mexico. Production of the 9-4X covered just the 2011 and 2012 model years. Two V6 engines were offered; one of which was turbocharged. In total just 814 9-4Xs were produced, making it one of the rarest modern production vehicles. Find a Saab 9-4X for sale