If you are a good negotiator, you can probably get a Jeep dealer to lop $4,000 or so off the price of the cheapest Jeep Renegade on their lot.
Warranty, schmoranty. If we were pulling $20,000 from the Oversteer budget to buy a Jeep, we would be a little more adventurous. Here's a look at five great ways to drop $20,000 — or less — on something with seven grille bars and some serious off-road ability — well, all except one.
2006 Jeep Wrangler Unlimited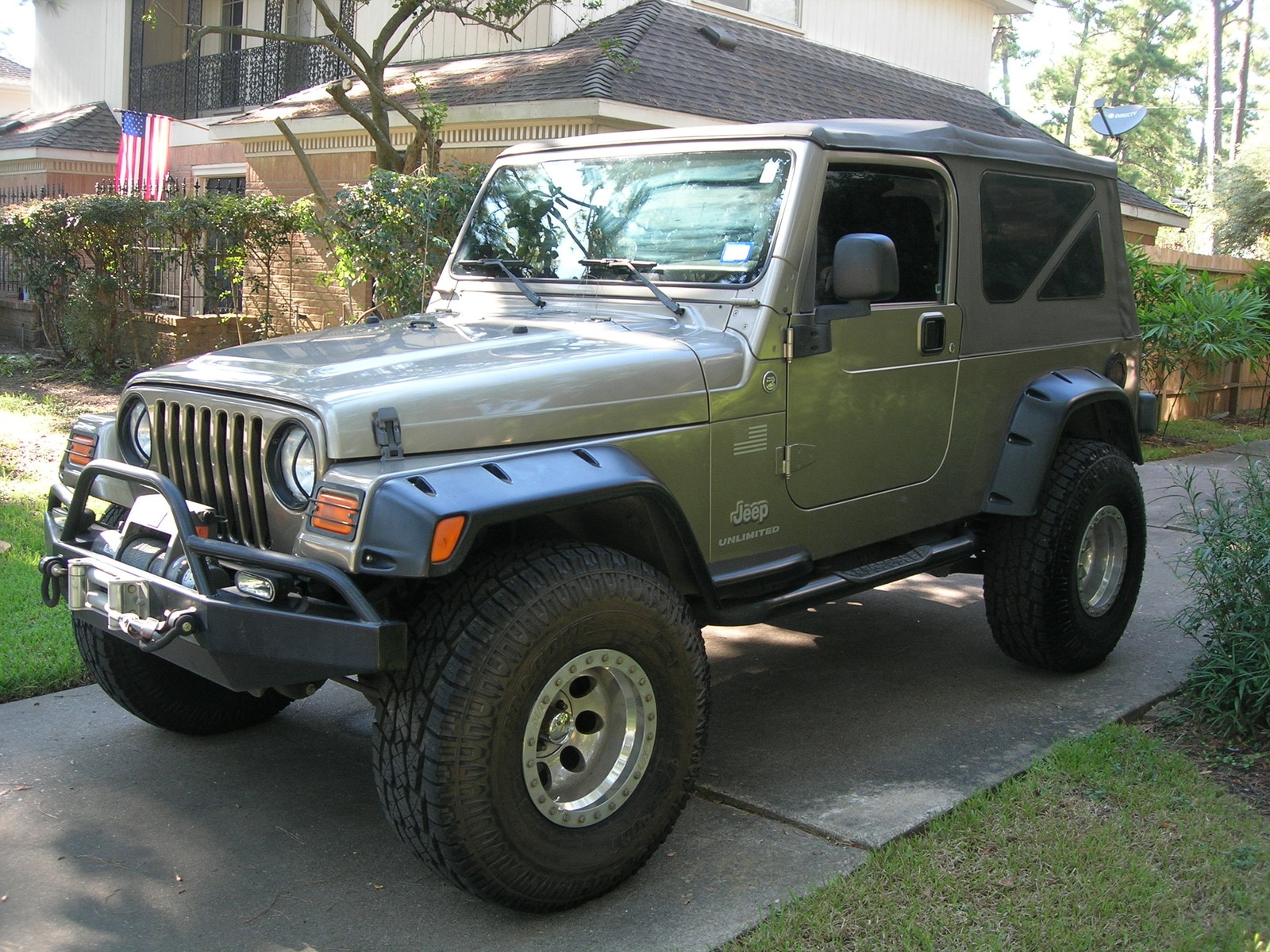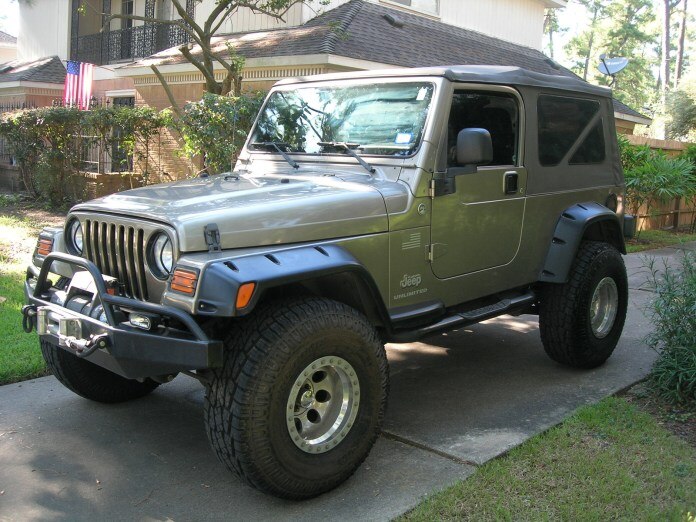 Jeep took its TJ Wrangler and stretched it to create the long-wheelbase, two-door Wrangler Unlimited late in the 2004 model year. The longer TJ was more practical than the standard model, and its stretched wheelbase gave it a better ride, too. The only downside was theat Jeep never offered one with a manual gearbox, but at least the four-speed automatic in later TJs got the job done well and has a reputation for reliability.
You could buy a stock Wrangler Unlimited, or you could let someone else do the modifications for you. For $20,000, this Khaki example in Houston comes with a lift to clear 35-inch tires, chunky beadlock wheels, and even a steel bumper that holds a winch. At 70,000 or so miles, it's just getting broken in, too. Find a Jeep Wrangler for sale
2001 Jeep Cherokee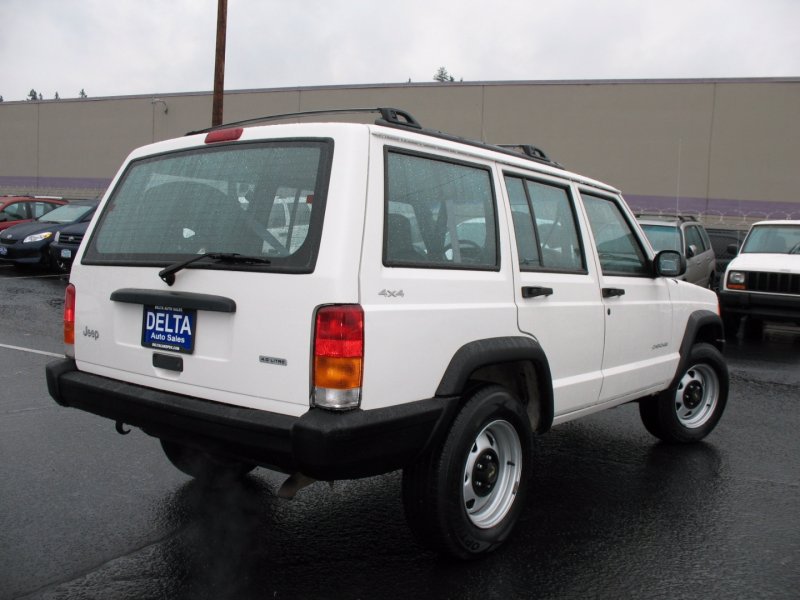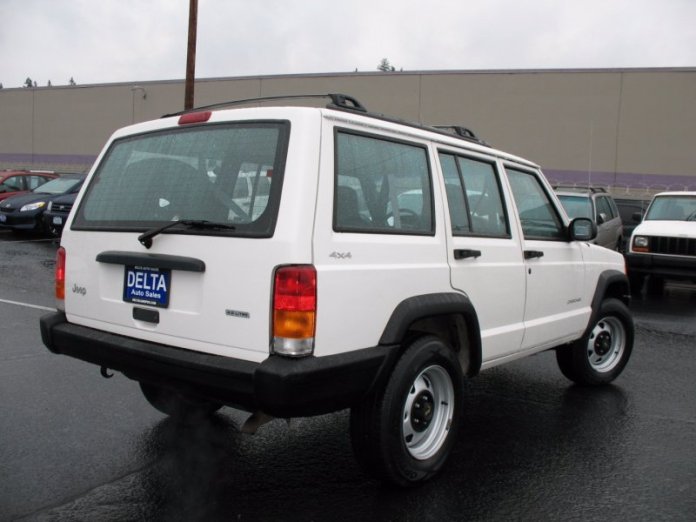 The XJ-body Cherokee is an iconic box on wheels for good reason. It's quite small by 2021 standards, but that means it's maneuverable in-town or off-road. With 4.0-liter straight-six power — the way most Cherokees left the factory in Toledo over the years — the Cherokee is plenty quick, too.
If you haven't looked lately, you may be surprised by how much Cherokees are appreciating. No Cherokee is truly luxurious, so why not go basic? Here's a base SE fresh off fleet life and equipped with air conditioning, cruise control, tow hooks, and not much else. With just 56,000 miles on its odometer, it has a ton of life left in it for $16,000. Find a Jeep Cherokee for sale
2009 Jeep Grand Cherokee SRT-8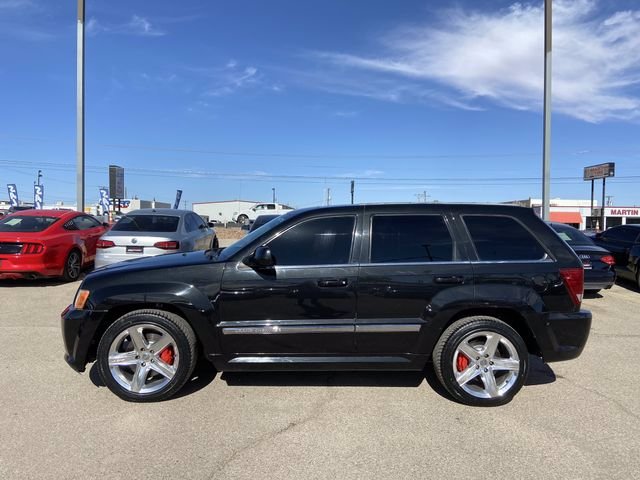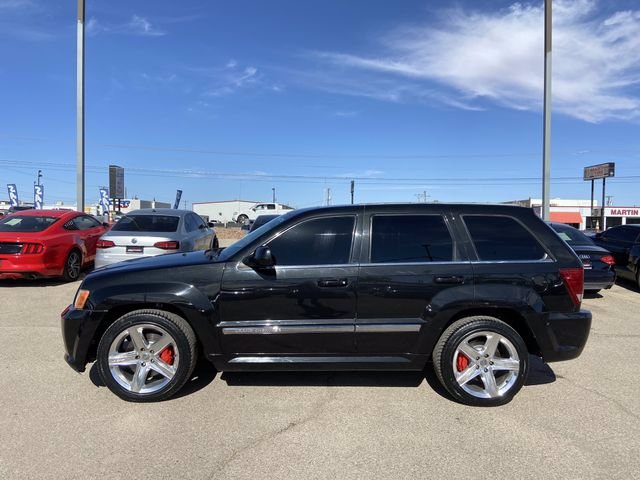 Jeep was almost always focused on off-roading until the SRT-8 roared onto the scene just over a decade ago. With 420 horsepower from its Hemi V8 matched to a lowered and tuned suspension as well as Brembo brakes, it was a serious performance machine from day one. Unlike other cars from Chrysler's Street & Racing Technology division, the SRT-8 put power to all four corners, meaning traction was never an issue.
It's getting tricky to find an SRT-8 that hasn't been modified, but they're out there if you look. Here's a black one with an accident-free Carfax report at a used car dealer in El Paso, and while it's not perfect, it's less than $500 per horsepower at $19,995. Find a Jeep Wrangler for sale
1988 Jeep Grand Wagoneer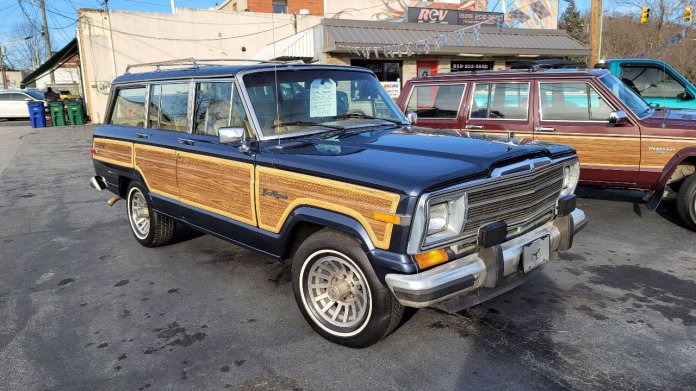 There are fewer ways to be truly classy for less than $20,000 than a late Jeep Grand Wagoneer with woodgrain trim. The basic design here dates back to the 1960s, and it evolved over the next 20 or so years into a plush land yacht with at least some degree of off-road ability.
Grand Wagoneers have exploded in value over the last decade, but this one in Dark Baltic Blue over a tan leather and cord interior ticks all the right boxes (and check out that Cherokee-based Wagoneer next to it!). Its big V8 will be neither powerful nor fuel efficient, but it looks clean from the photos. Find it for $18,750 from a used car dealer in North Carolina. Find a Jeep Grand Wagoneer for sale
2012 Jeep Wrangler Sport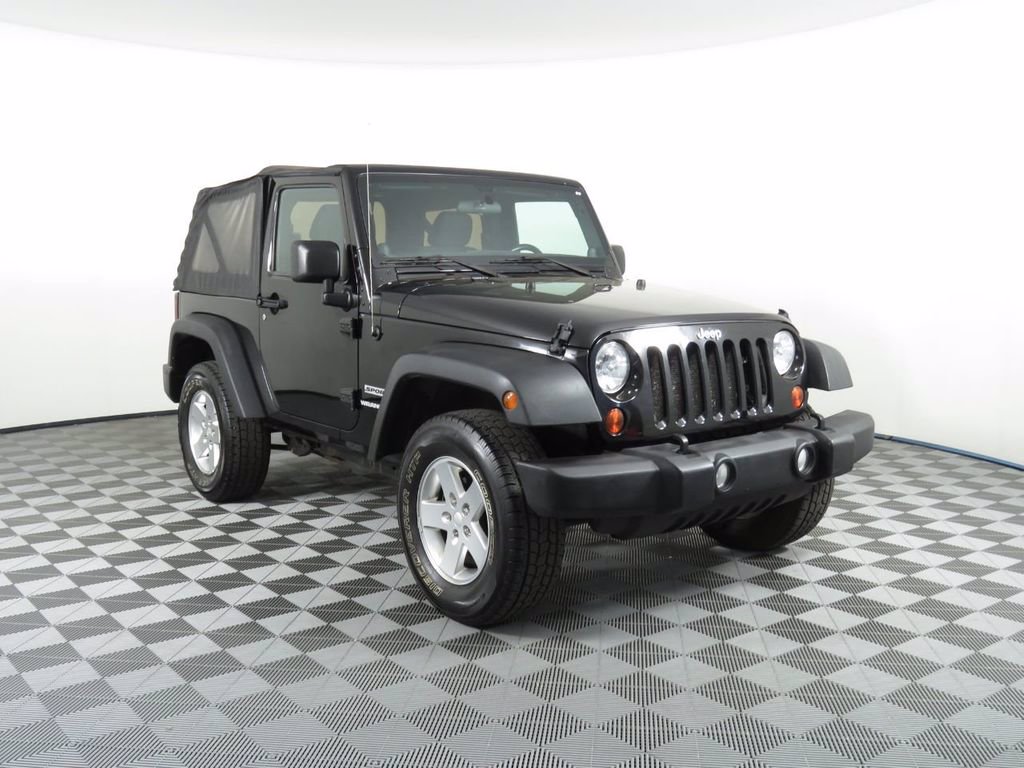 The obvious choice. The safe choice. But the choice that offers you endless opportunities. The JK-generation Wrangler arrived for 2008, but it took a 2011 interior refresh and the 2012 introduction of a 3.6-liter V6 to really get us excited about the bigger Wrangler. Sure, the four-door Wrangler Unlimited is the smarter choice for families, but there's something just right about an open-top two-door — especially with a 6-speed manual transmission.
That's just what you can buy for $15,000 at a Honda dealer in Tempe, Arizona. Though the black paint may not be perfect for Arizona, everything else here just begs for desert exploration. Enjoy a JK Wrangler stock before diving too deep into the world of modifications. Find a Jeep Wrangler for sale